Well done, Ballydonoghue, North Kerry Champions 2016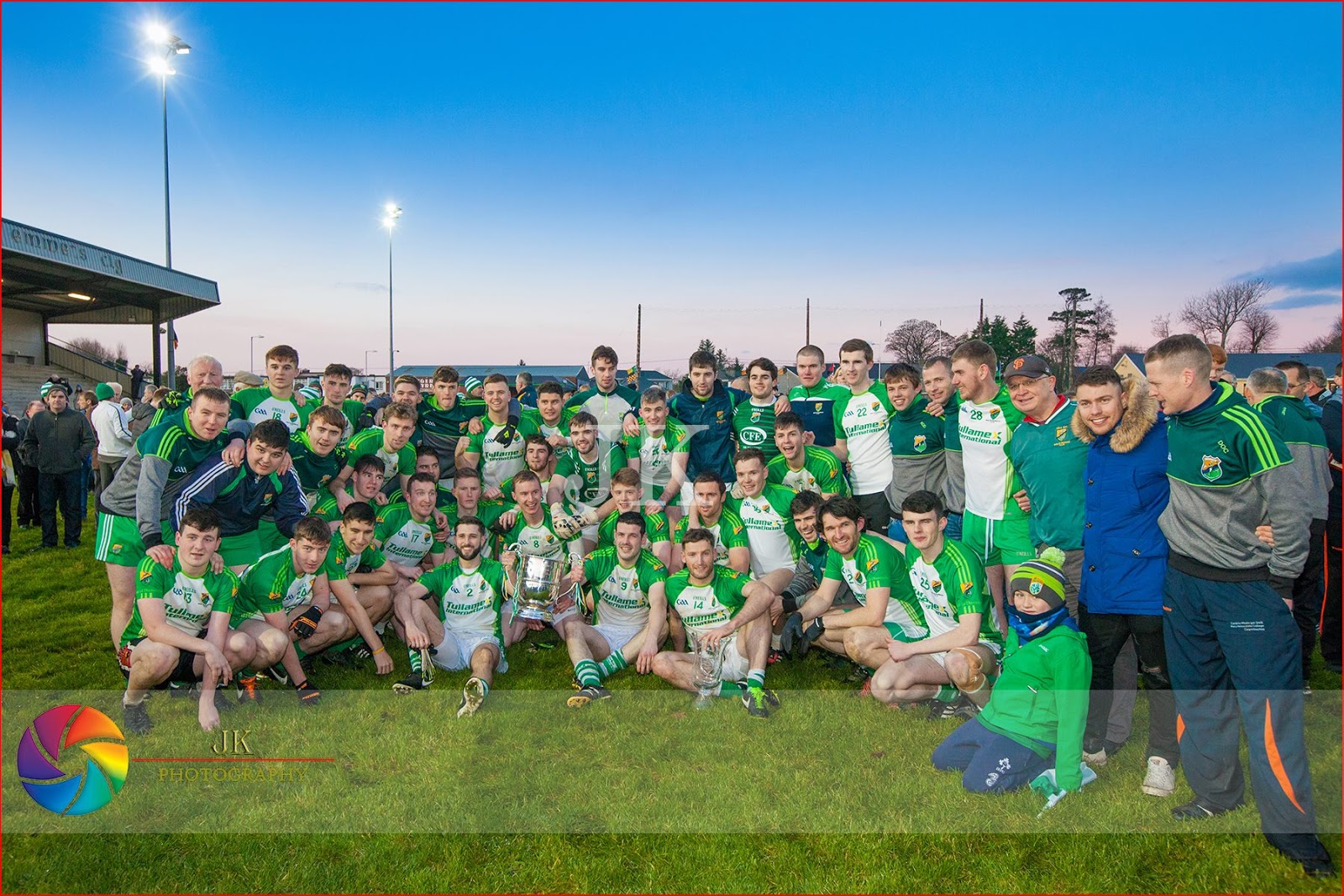 (photo: John Kelliher)
<<<<<<<<<<
Kindness at Christmas 2016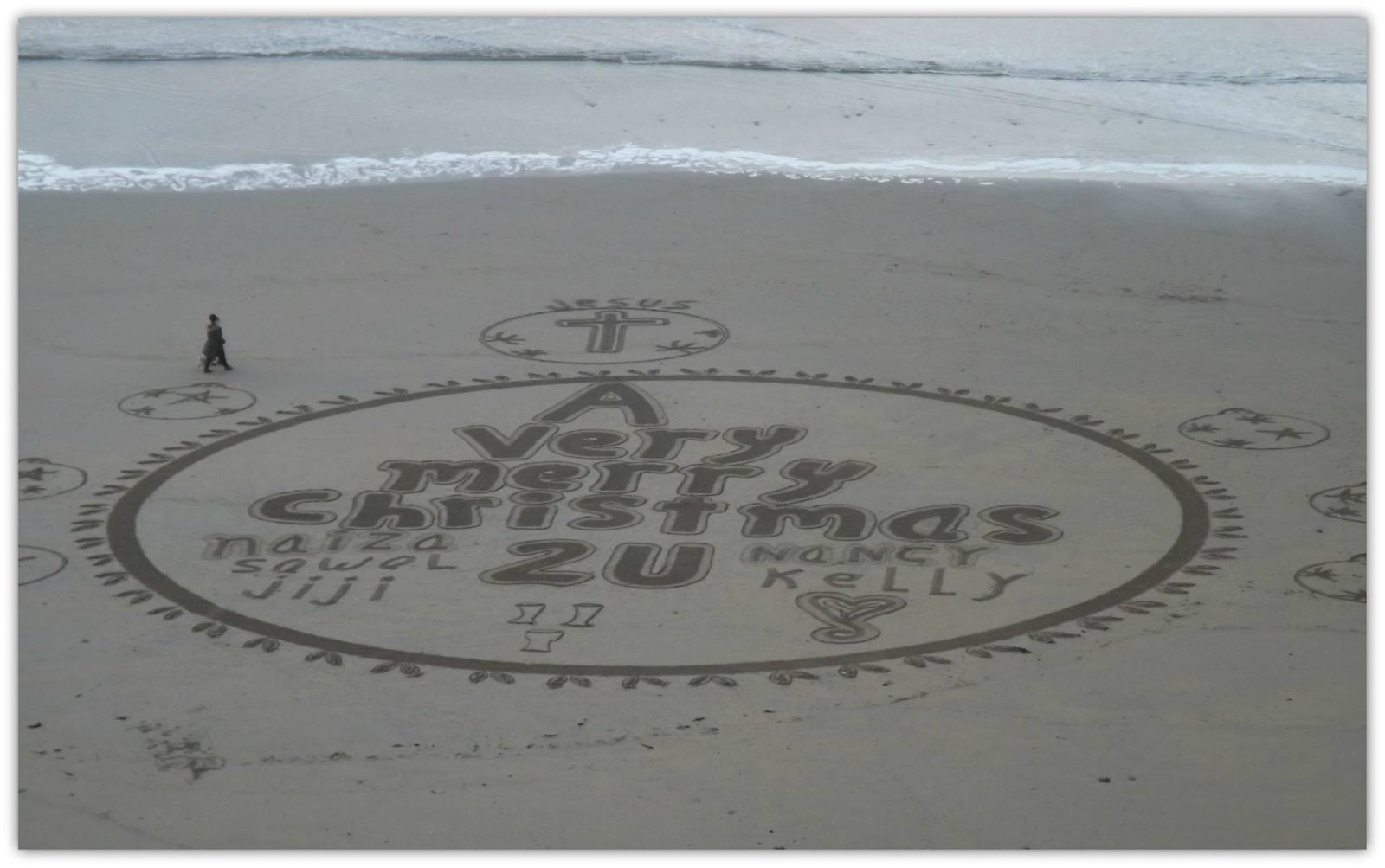 Nancy Kelly's eyesight is failing but she loves the internet. She also loves to surprise people with an unexpected phoncall, card or greeting. She loves Listowel and Ballybunion and she truly appreciates those of us who bring her images and news from her home in North Kerry.
Above is the lovely surprise her new internet friend, Mario Perez, created for her on the beach at Ballybunion.
<<<<<<<<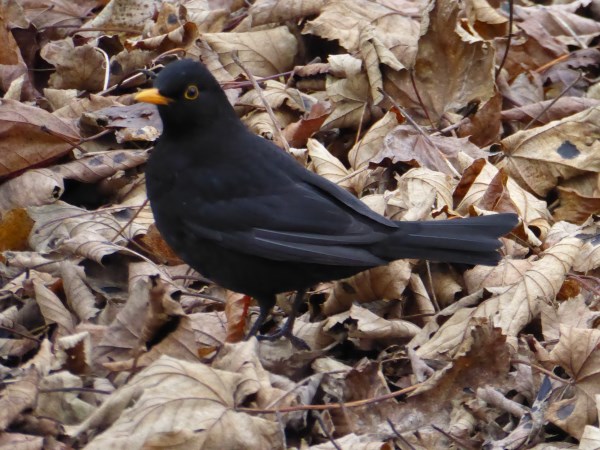 Blackbird in the town park in December 2016.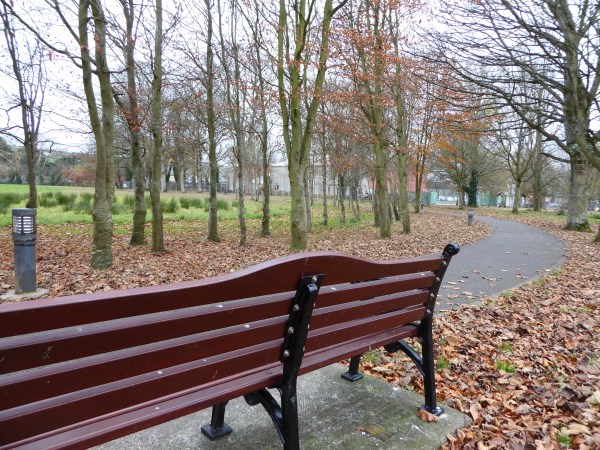 <<<<<<<
Family Events at Christmas
I had a ceremony of Light, Christmas Concerts and a end of term drama show on my most recent trip to Cork.
My girlies in the Church of Christ our Light, Ballincollig for Róisín's Ceremony of Light.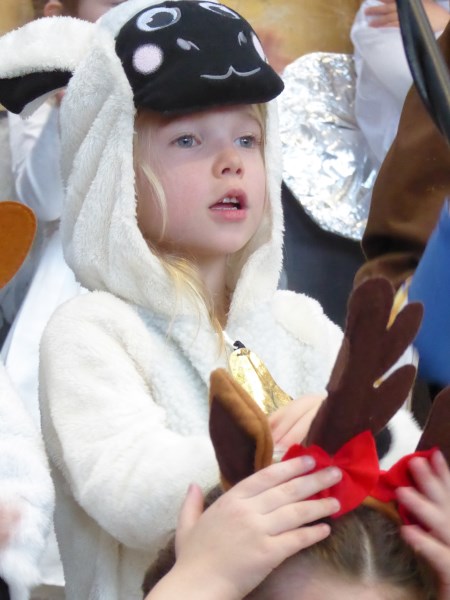 Cora was the very best sheep in her Seó na Nollag at Gaelscoil Uí Riiordáin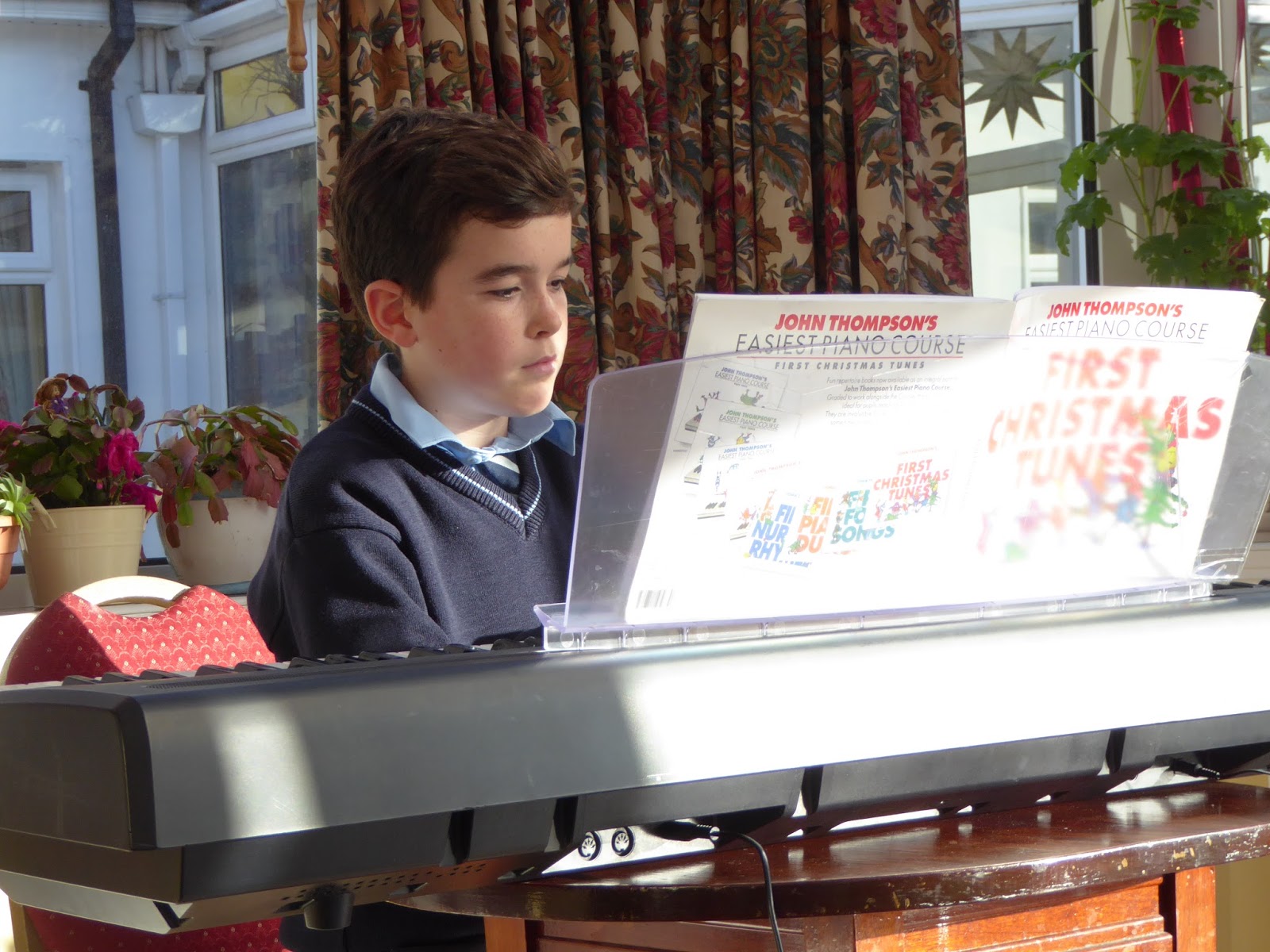 Killian played carols at the concert for residents in Rosenalee Nursing Home.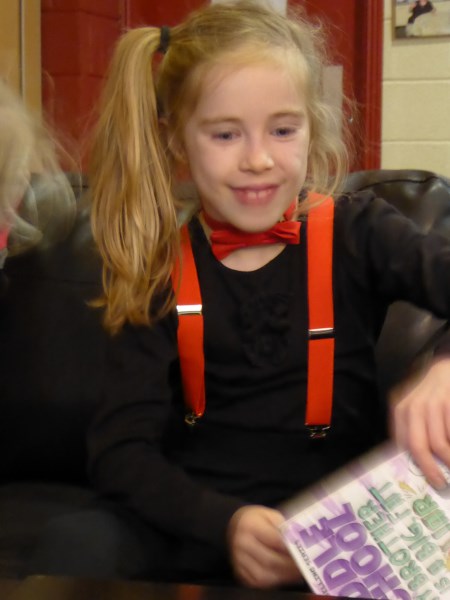 Róisín was an urchin in her drama class' end of term show.
<<<<<<
Another New Business Opens in Charles Street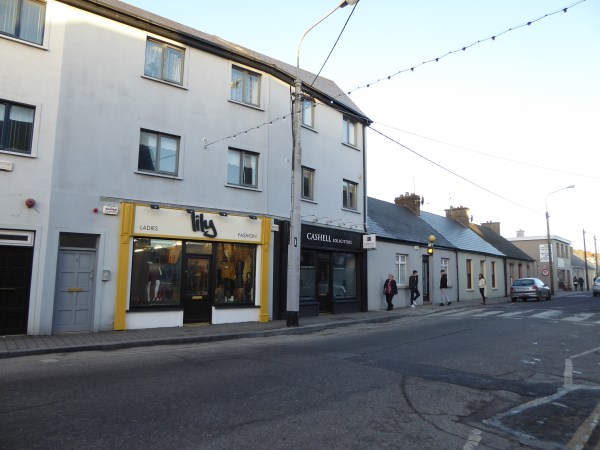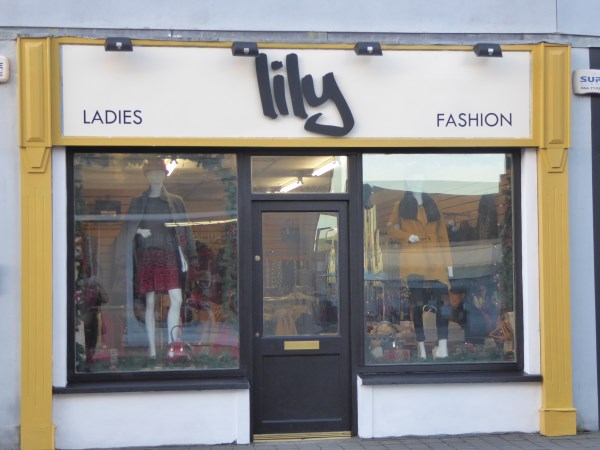 <<<<<<
A Pizza and an Elf walked into the Square
A few more photos from Dec 11 2016 in the square for the Coca Cola trucks event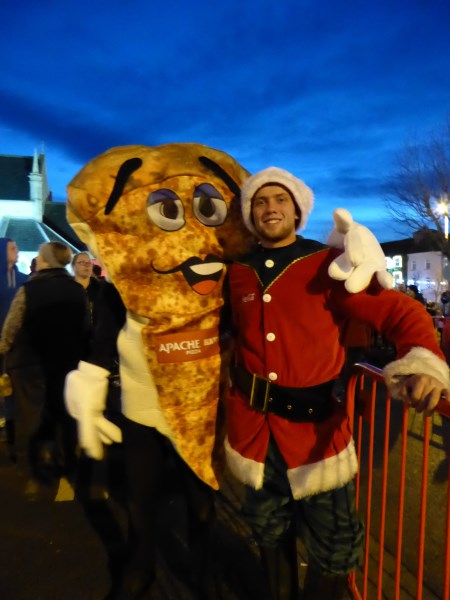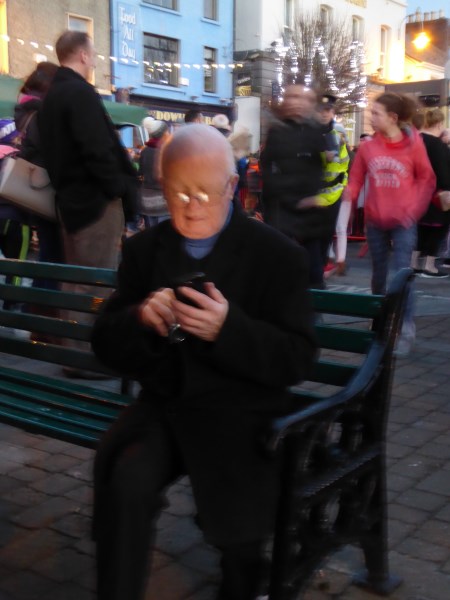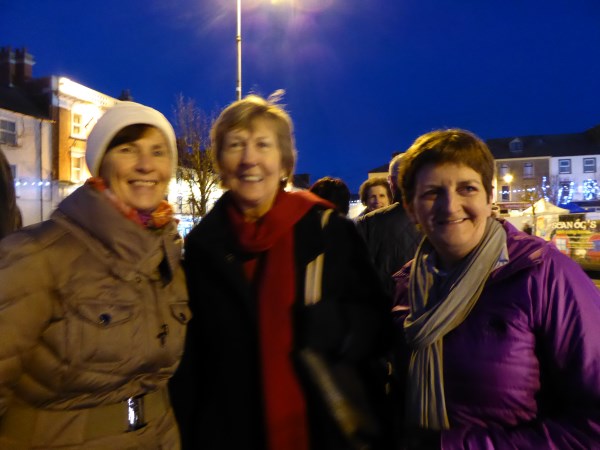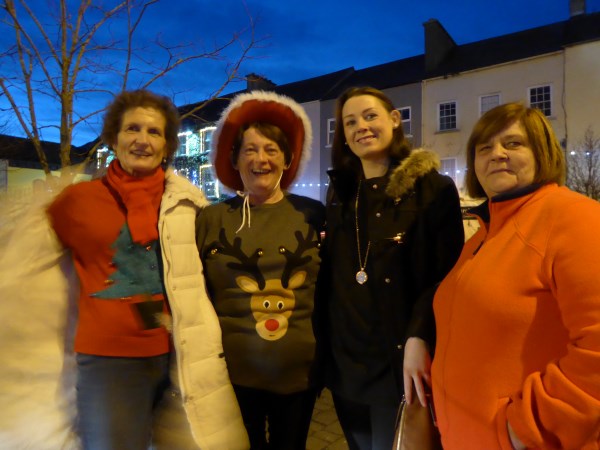 <<<<<<,
What I'm Reading and What I'm Listening to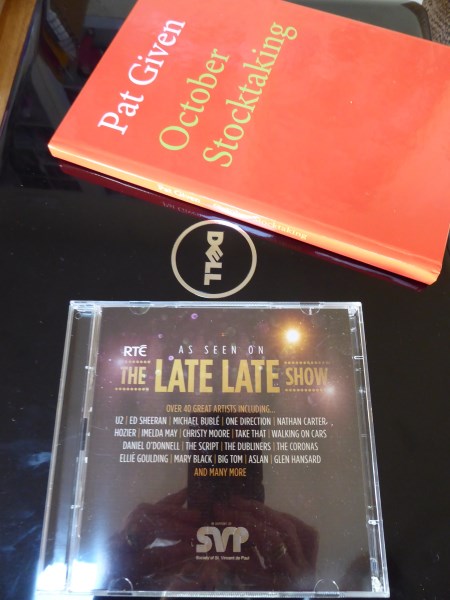 While I'm reading Pat Given's poems I have this lovely album playing in the background. It features all of the artists who appeared on this season's Late Late Show and all the proceeds go to St. Vincent de Paul.
<<<<<<<
Christmas Day Swim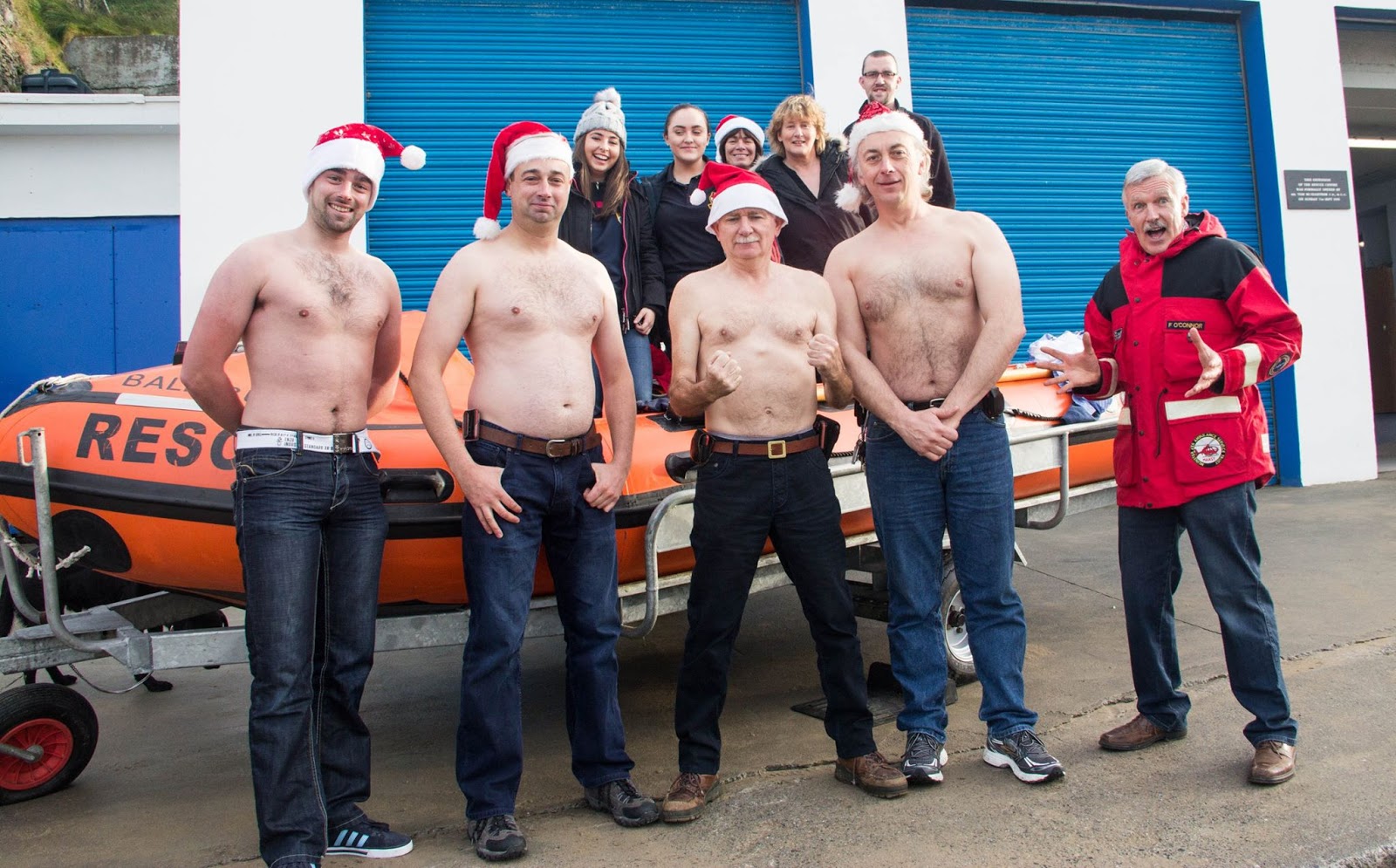 Ballybunion Sea and Cliff Rescue will be organising their usual swim on Christmas Day. If you don't feel brave enough to take the plunge you could drop by and contribute to their bucket collection. They do great work.