Rough out There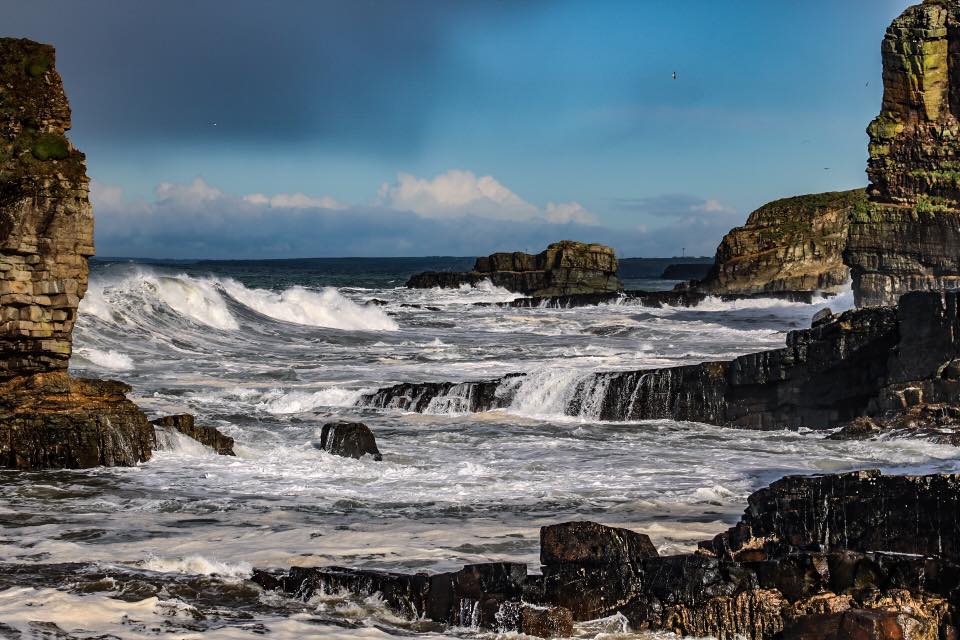 photo; Mike Enright
<<<<<<<<<<
In the Garden of Europe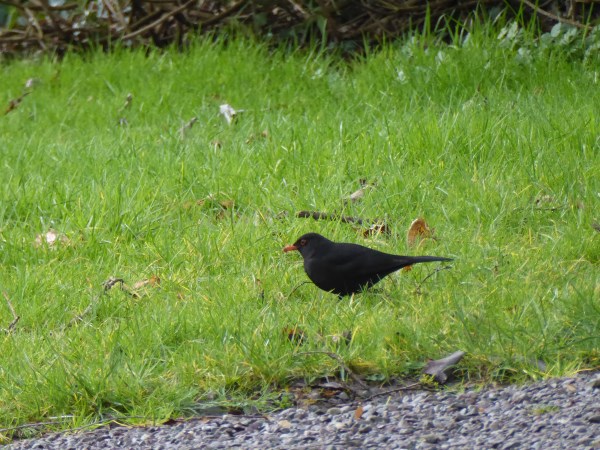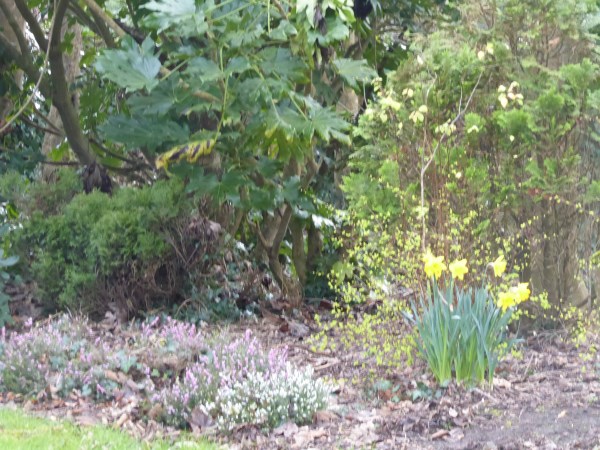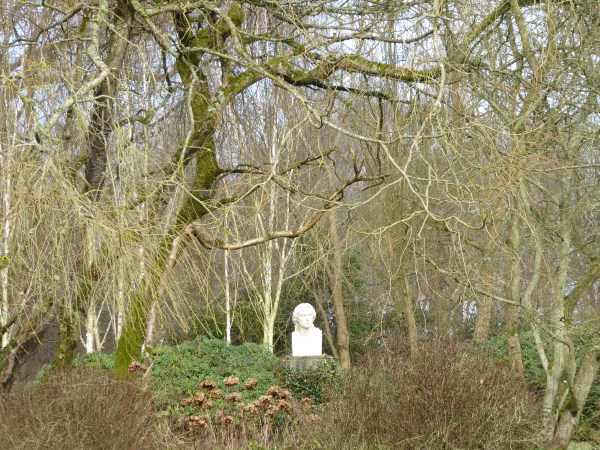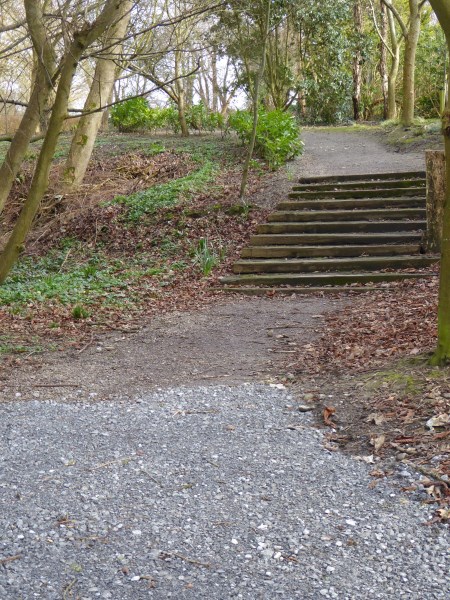 This is how it looks now that the old tree stump has ben removed.




<<<<<<<


Two Stories of Climate Change


A blog follower found online an account of the big snow in Ireland in 1947 and Jimmy Hickey told me how he recorded on his cine camera the harsh winter of 1963 when the river Feale froze solid and local people walked, danced and skated on it.
This is the River Feale in February 2017. Now look at it on Jimmy Hickey's 1963 video




>>>>>>>


THE BIG SNOWS OF 1947 (from the Internet)


Glancing out his bedroom window in Ballymote, Co. Sligo, on the
evening of Monday 24 February 1947, seventeen-year-old Francie
McFadden shivered. The penetrating Arctic winds had been blowing for
several weeks. Munster and Leinster had been battling the snows since
the middle of January. It was only a matter of time before the
treacherous white powder began to tumble upon Ulster and Connaught.


That night, a major Arctic depression approached the coast of Cork and
Kerry and advanced north-east across Ireland. As the black winds began
howling down the chimneys, so the new barrage began. When Francie
awoke on Tuesday morning, the outside world was being pounded by the
most powerful blizzard of the 20th century.


1947 was the year of the Big Snow, the coldest and harshest winter in
living memory. Long may it stay that way.[ii] Because the temperatures
rarely rose above freezing point, the snows that had fallen across
Ireland in January remained until the middle of March. Worse still,
all subsequent snowfall in February and March simply piled on top. And
there was no shortage of snow that bitter winter. Of the fifty days
between January 24th and March 17th, it snowed on thirty of them.


'The Blizzard' of February 25th was the greatest single snowfall on
record and lasted for close on fifty consecutive hours. It smothered
the entire island in a blanket of snow. Driven by persistent easterly
gales, the snow drifted until every hollow, depression, arch and
alleyway was filled and the Irish countryside became a vast ashen
wasteland. Nothing was familiar anymore. Everything on the frozen
landscape was a sea of white. The freezing temperatures solidified the
surface and it was to be an astonishing three weeks before the snows
began to melt.
<<<<<<<




It's Not Just in Kerry
Prompted by my many photos of the decline of the once splendid Presentation Convent, Listowel a kind blog follower has sent me these photos of this convent in Kilrush, Co. Clare. The top picture was taken in January 2017 and below is a postcard of the same edifice in its heyday.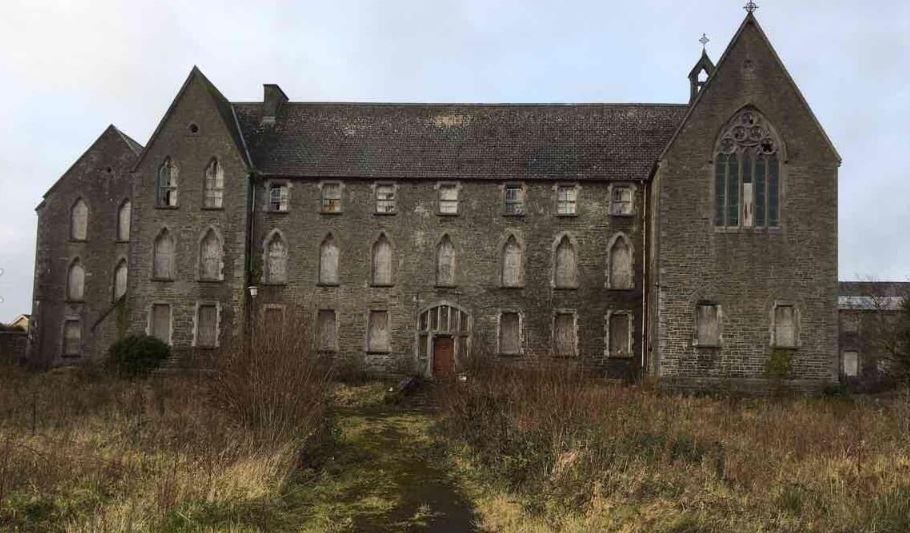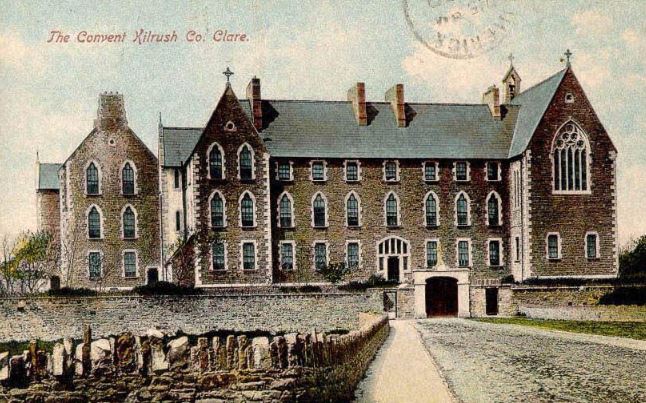 We are at a time of great change in the history of our country and the religious landscape of our country is at a critical juncture. Our beautiful convents are falling into dereliction, next will be our churches if we don't move now to save them.
I have an idea for the preservation of some convents. The convent is not only a building, it is a way of life. Could someone preserve a convent as a museum of convent life? Could we keep a model of the daily life of the sisters and how they lived?
In primary school I was taught exclusively by nuns and many of my secondary school teachers were nuns too. I have learned from them and I have worked beside them and I am filled with admiration and gratitude for what they have contributed to Irish life, particularly in the fields of education and healthcare.
I look at my grandchildren and I see a generation who dont know what a nun is and have never encountered one. We owe it to them to pass on our first hand knowledge of this era in the history of our country.
<<<<<<


Limerick Transit Lounge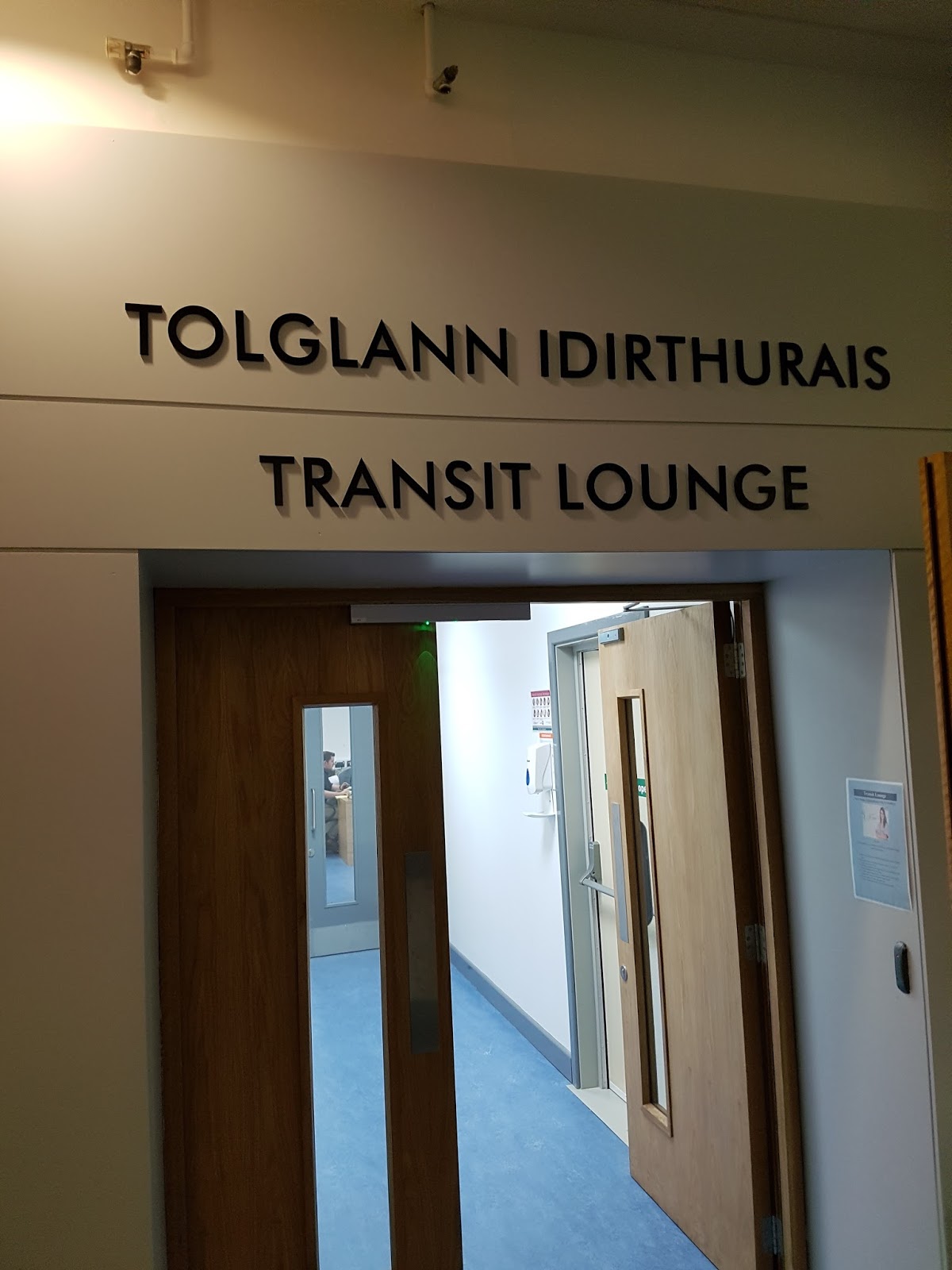 Recently a friend had necessity to spend some time in Limerick
University Hospital and she sent me this photo taken on the day of her discharge.
Once you get the nod to go home you must wait for an
important letter and prescription. This can usually take hours and
used to cause great stess and dissatisfacion. Not any more.
There is now a 'Transit Lounge'. You are wheeled to a very large room, a copy of the departure lounge
at Shannon (without the Duty Free!). But there is everything else – a
nurse, two helpers offering copious amounts of tea/coffee/scones, magazines
etc.
Here you wait for your driver to come and collect you. This lounge unfortunately does not have much internet connectivity or even mobile phone signal which can prove a bit of a problem when one is trying to get in touch with one's collector.