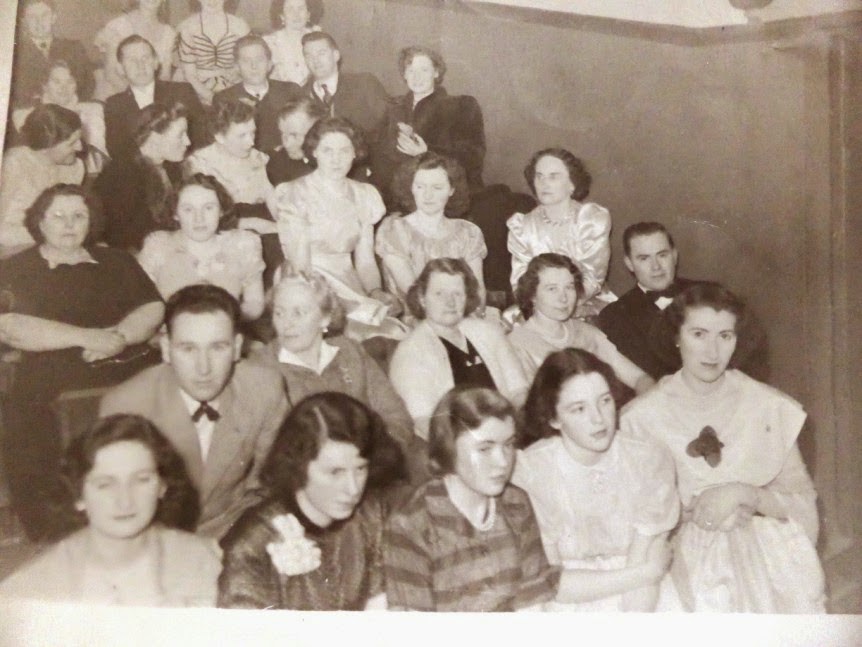 Do you remember this photo from last week which some people thought might be a teachers' dance? Not so, says my better informed correspondent.
Beta (Whelan) O'Brien writes as follows:
"…. it was a Fianna Fail Dance held in the Astor Cinema/ballroom in 1951 We have identified most of the group.
Front Row: Bridie Murphy Greenville ? Mary Whelan Joan Curtin Betty Leahy Doreen OConnor
Second Row: Mr Scannell ? Margaret Whelan Mrs Hannan Peggy and John OConnor
Third Row: Mrs Halpin Ella Corridan Lil Walsh Miss Stack NT last in row not identified
Fourth Row: Mrs JK OConnor Mrs Louis Murphy Teresa and Eddie Hanrahan Ballylongford Eilish OSullivan ?
Back Row: ** ** John Joe Mc Elligott ? Peggy Hickey Marie OHara Mc Auliffe Phil Quigley Chute"
Thank your , Beta.
<<<<<
Visitors in town last week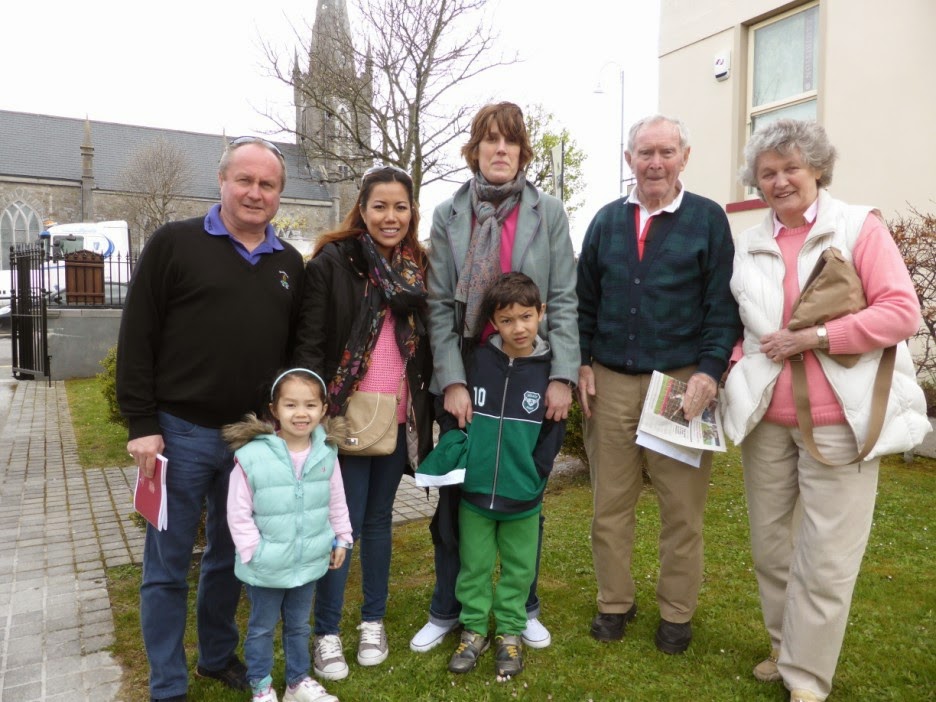 <<<<<<<
Do you remember this?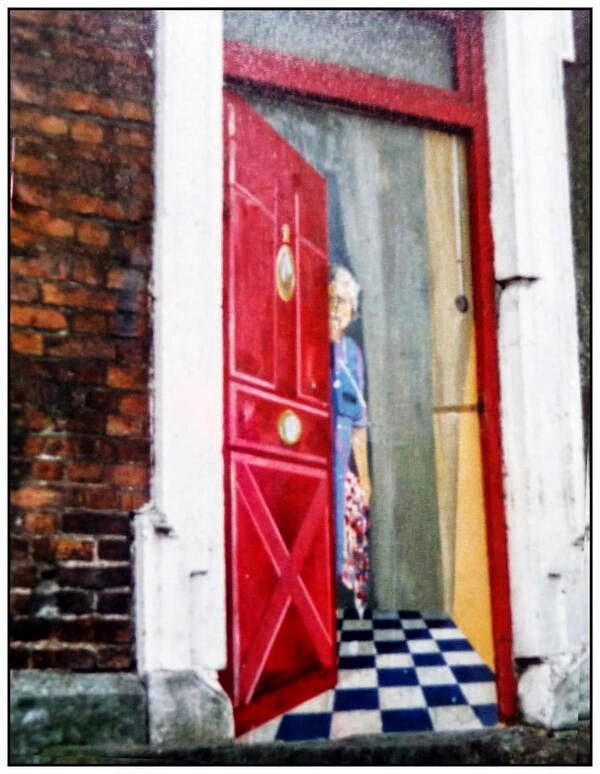 Limerick 1970s and 80s (Photo; Limerick Life)
<<<<<<<
Kerry for the holidays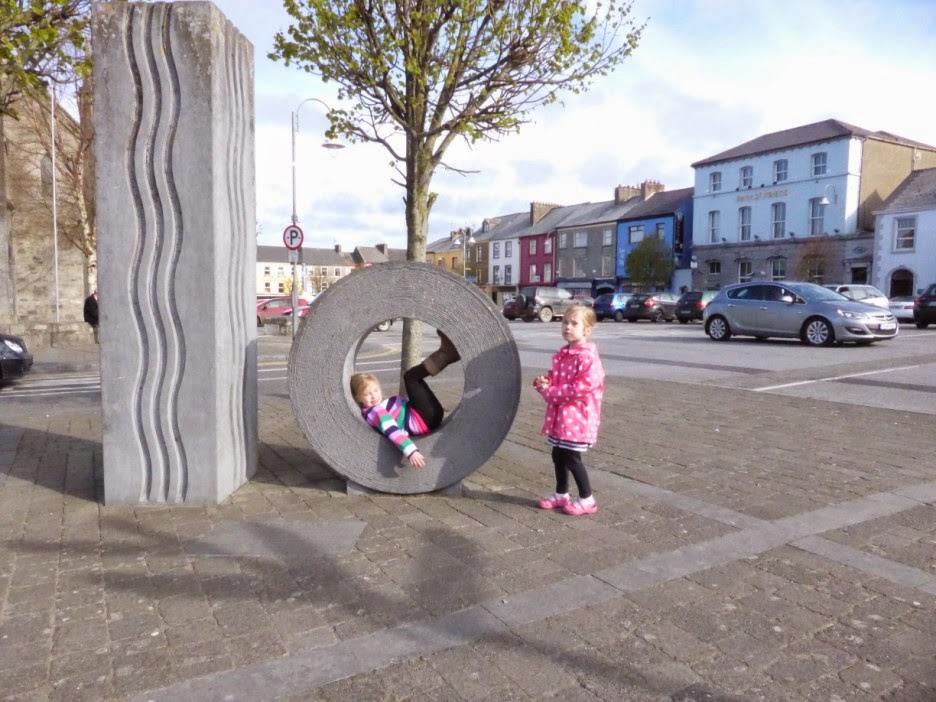 My grandchildren love to spend time in Listowel.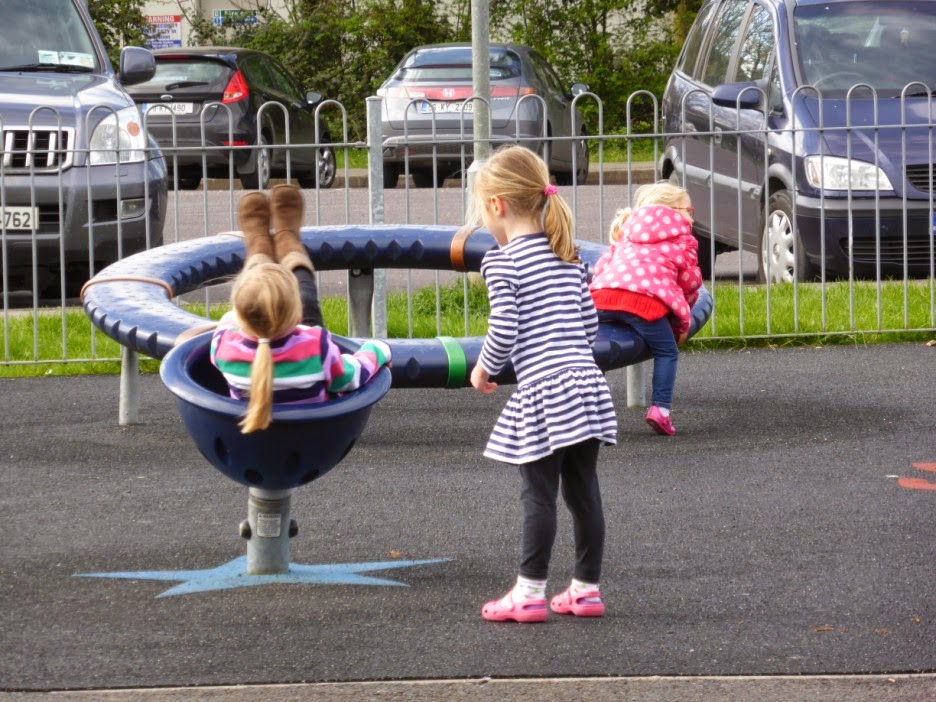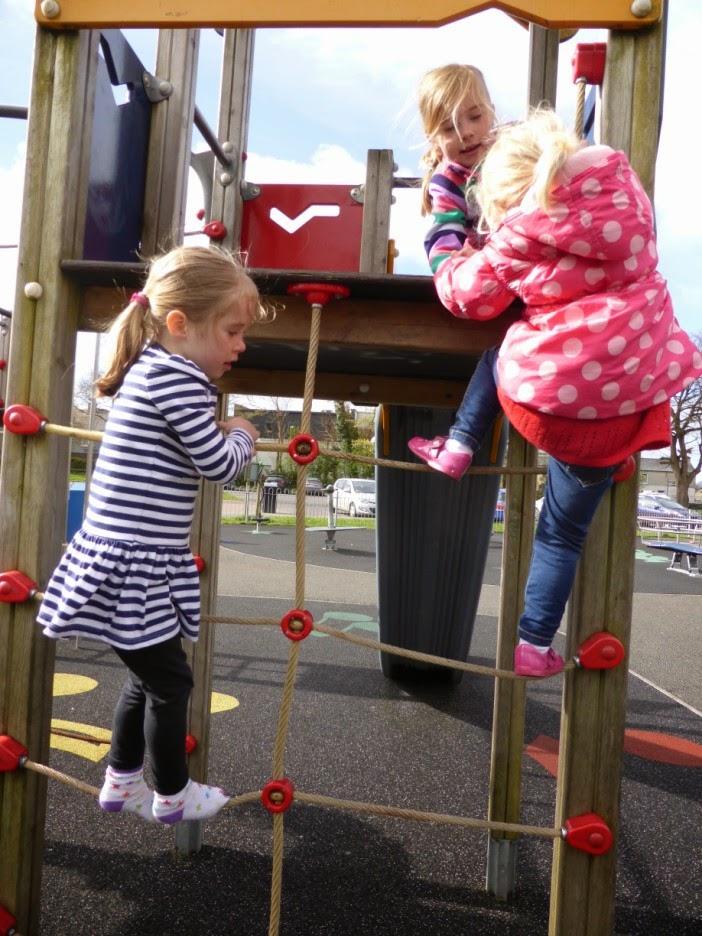 The playground in the town park is one of their favourite haunts.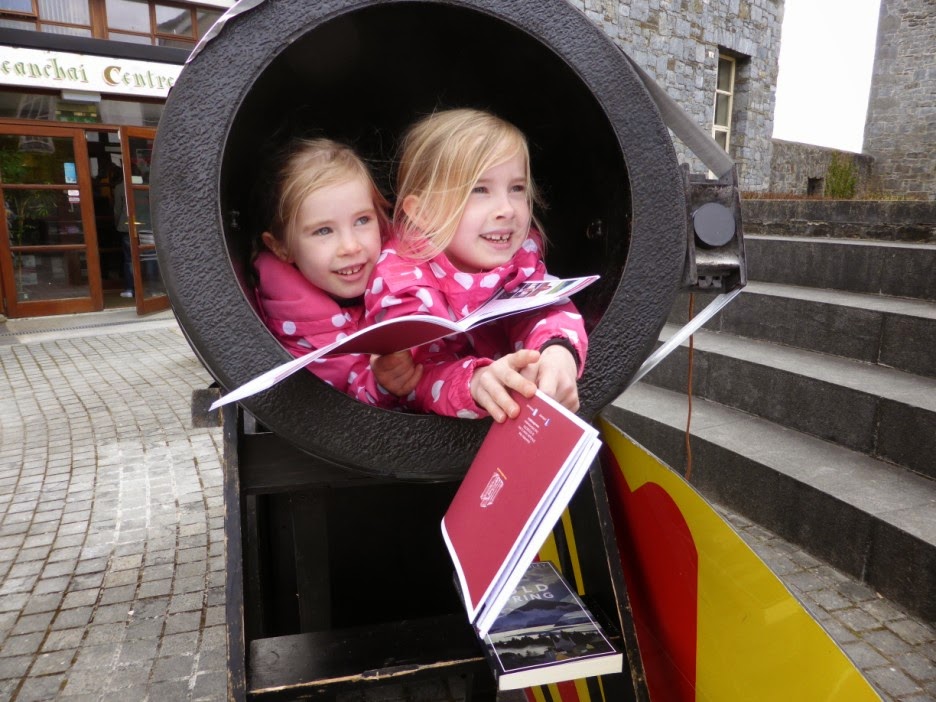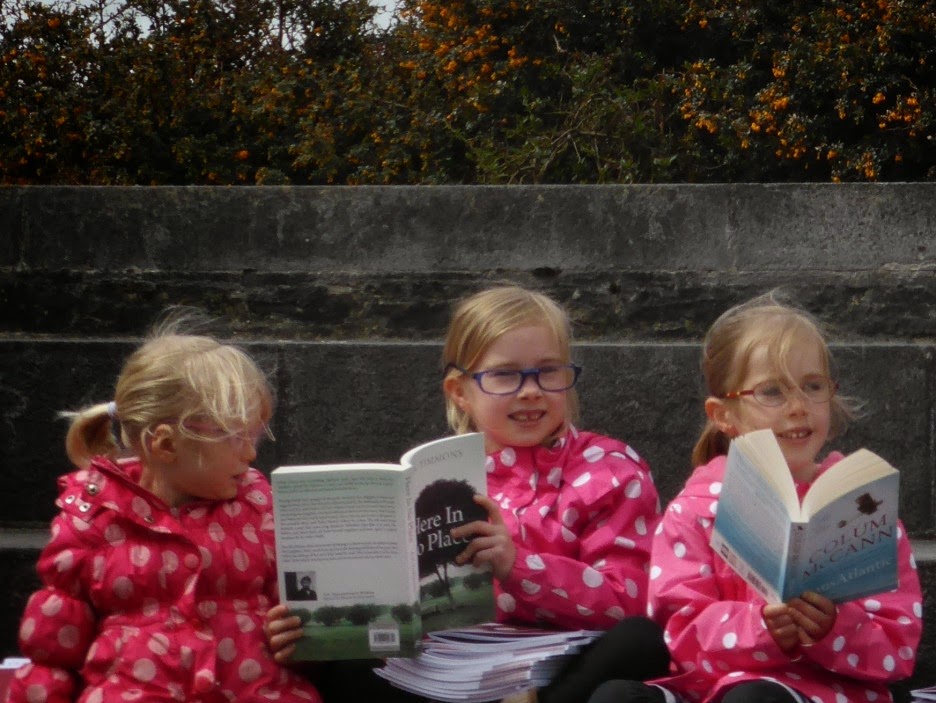 All three girls absolutely love books. They are all members of three libraries. They were thrilled skinny to be involved in the launch of the super National Children's Literary Festival which will run in conjunction with Listowel Writers' Week 2014.
"The National Children's Literary Festival at Listowel Writers' Week will run in conjunction with the main Festival and is jam-packed with events for children of all ages and their families. It will feature an alternative cultural school tour, "authors in schools" day, workshops, picnics, book clinics and most importantly, Chocolate! Starring at the Festival will be celebrated children's authors John Boyne, Alan Early, Siobhán Parkinson, Sarah Webb, Steve Simpson, Claire Hennessy and 12 year-old author, Joe Prendergast.
A recent initiative, Operation Education: A Teen Focused Arts Festival for Transition and 5th Year Students, is now entering its second year. One of its objectives is to introduce the students to a poet who will be on their Leaving Cert course as well as stimulating and enthusing students with a varied programme of events."
The full programme is available at http://writersweek.ie
<<<<<<<
We live in a digital age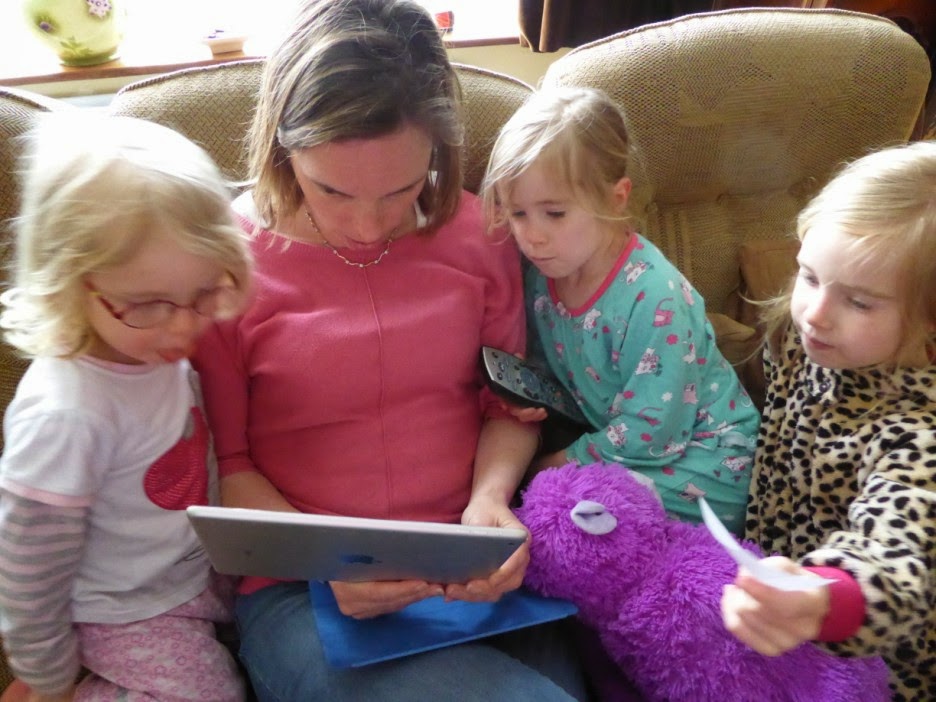 Daddy was left behind in Cork. The family didn't "phone" home. They Facetimed him on the iPad. In the background of my picture you can just see a flowerpot that was left to me by my grandmother. I wonder what she would make of what's going on on the couch…
<<<<<<
Ladies who attended a bracelet making workshop in Craftshop na Méar on Saturday April 26 2014