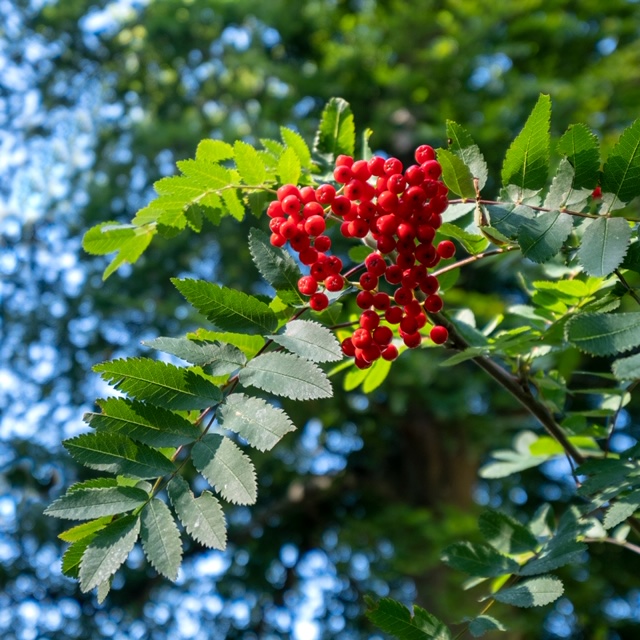 <<<<<<<<<<<<
Listowel 2005
From "Snow Scorpion" on Boards.ie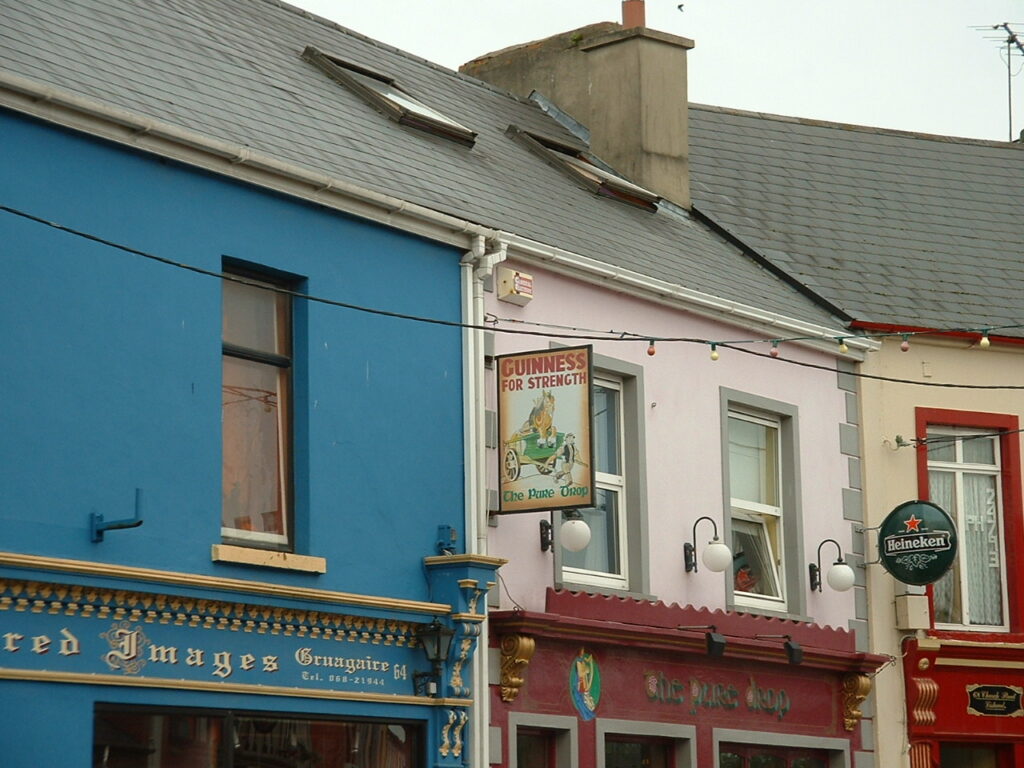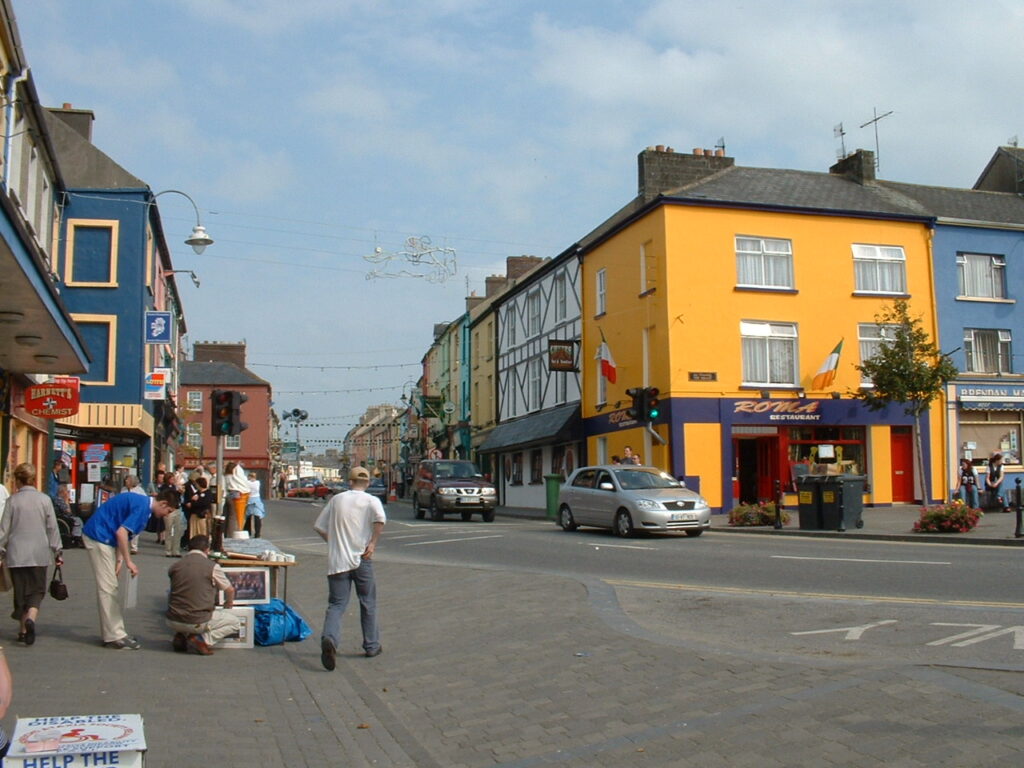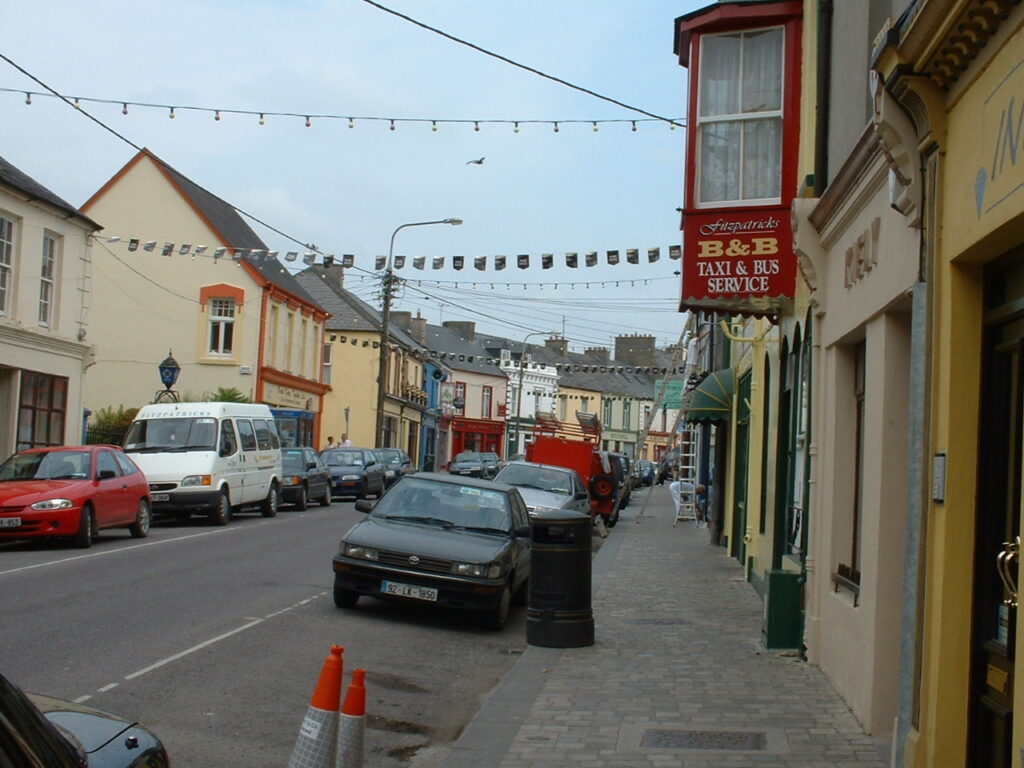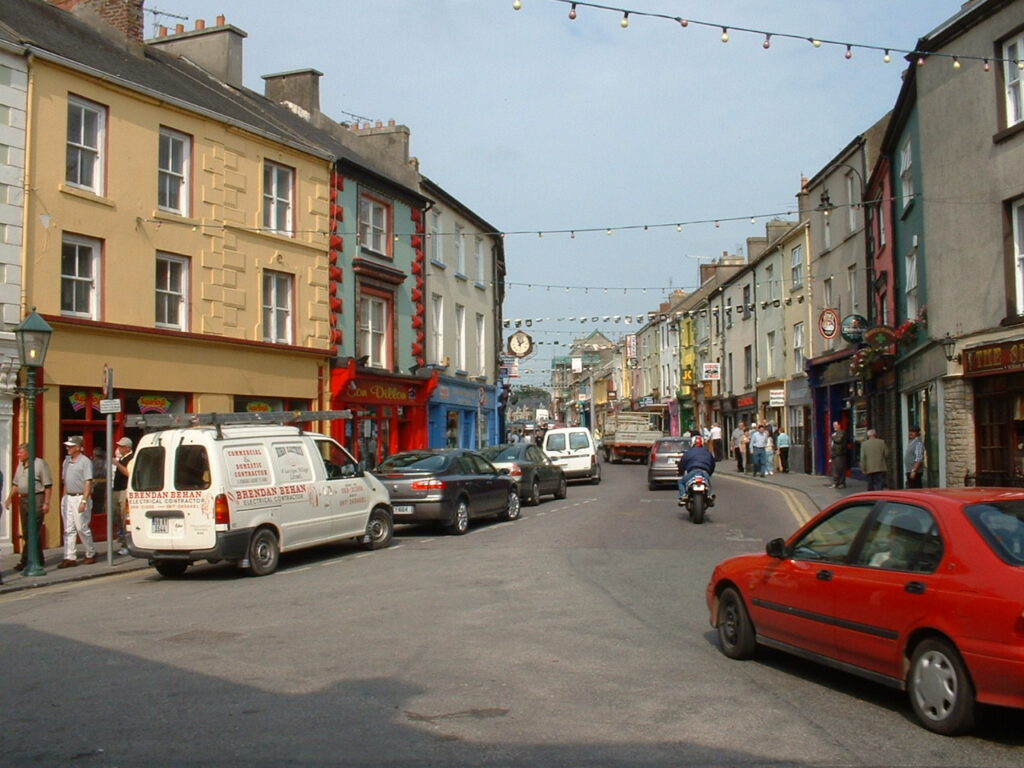 <<<<<<<<<<<<<
A Songwriters and his Muse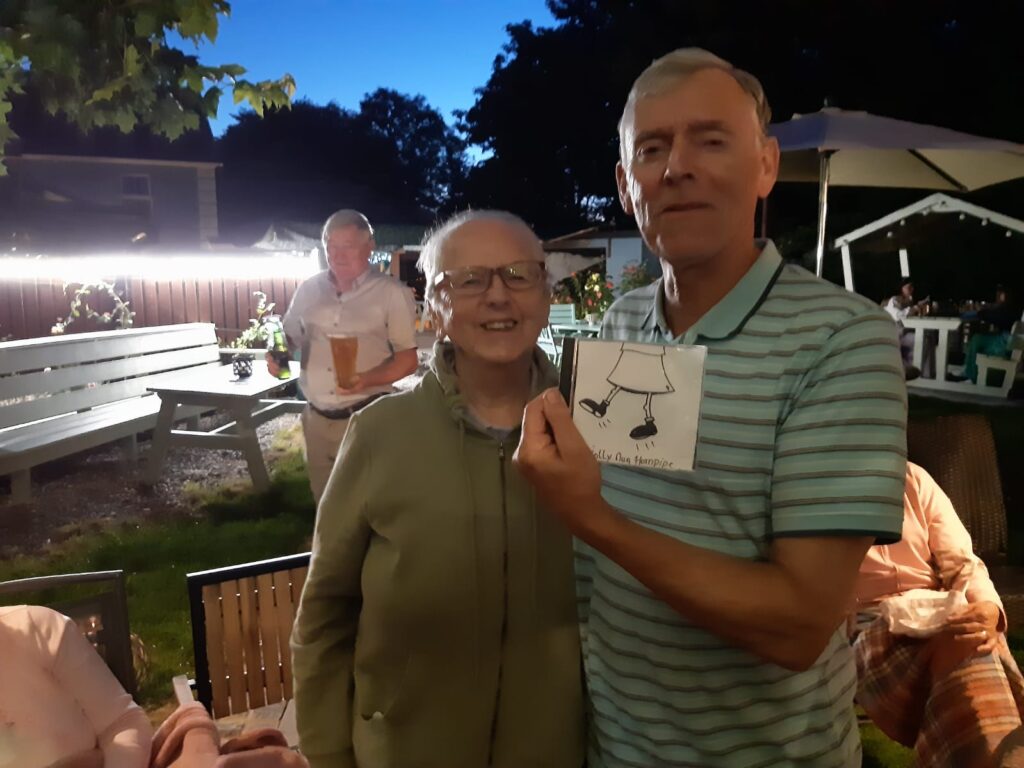 John Kinsella is a local singer songwriter of great talent.
Sr. Eileen Leen is a singer, dancer and ever cheerful and upbeat young lady.
John wrote The Jolly Nun Hornpipe with Eileen in mind. I'm looking forward to hearing it.
<<<<<<<<<<<<<
Windows in St. John's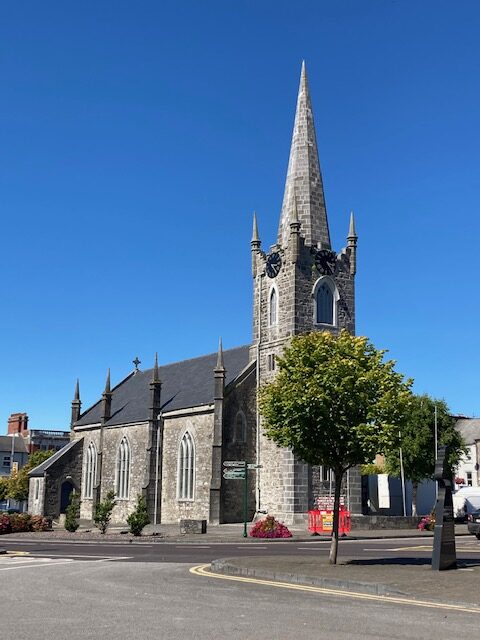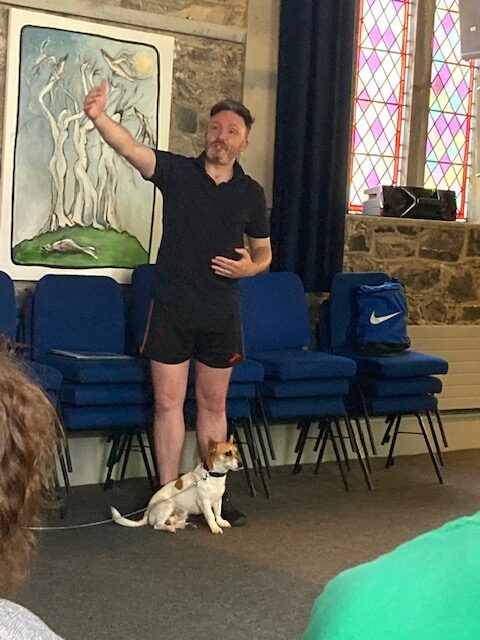 One of the highlights of our walking tour with Tom Dillon on Saturday August 13 2022 was our guided tour of St. John's.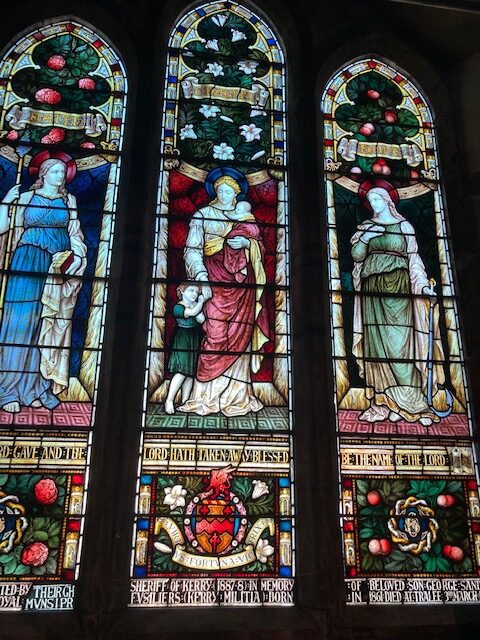 One of St. John's more notorious parishioners was the most hated man in Kerry in the late nineteenth century, George Sandes. He died in 1895. During his lifetime his misdeeds earned him the title of Terror of North Kerry.
Above is the triple window, George Sandes erected in 1888 to his son, George Jr. who died in March 1887.
The choice of three women depicting, Faith, Hope and Charity as a subject for a Sandes memorial was ironically inappropriate. George senior terrorised the womenfolk of his tenant families. The story goes that he insisted that tenants send their wives to pay the rent and he expected more than the rent from them.
Once he was taken to court by a Mary Quinlan, one of the many women he raped. She was demanding child maintenance. Mary was wise enough to bring her then 7 year old son to court. Such was the likeness to his father that the judge immediately ruled in her favour.
George's legitimate son, also George, in whose memory he donated the window was very different to his father and was well liked and mourned.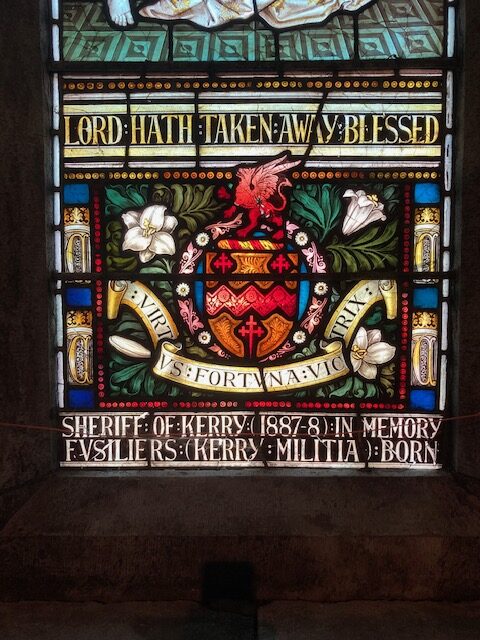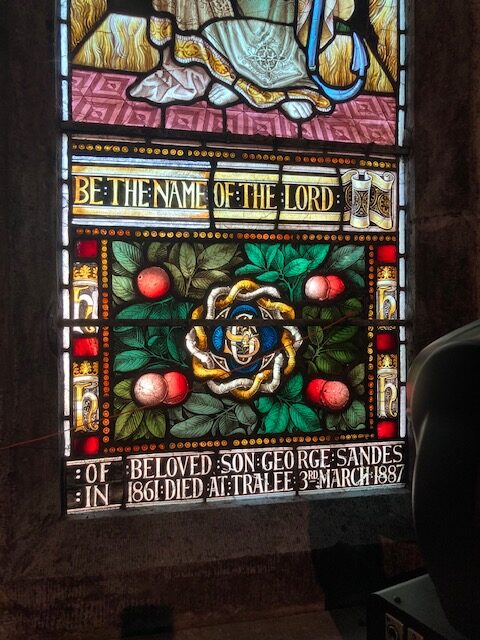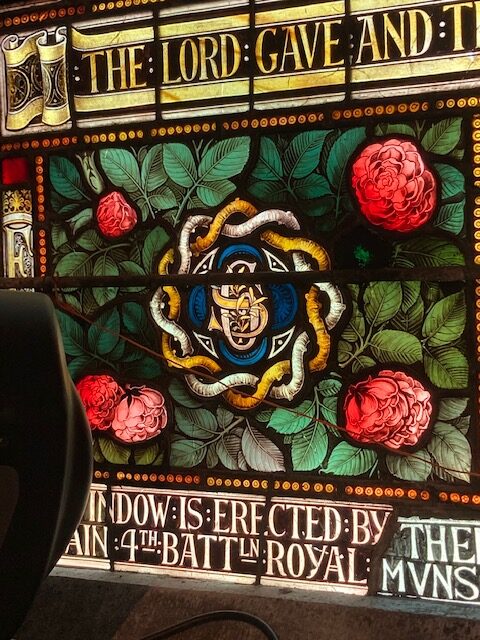 The windows feature an entwined GS and the motto, The Lord Giveth and the Lord taketh away."
<<<<<<<<<<<
In Kildare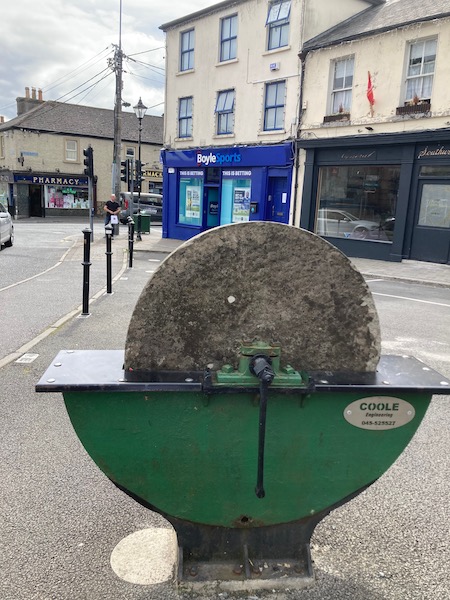 This massive grindstone stands in Kildare Town Square. I can't imagine what needed such a huge edging tool.
<<<<<<<<<
A Fact
In an authentic Chinese meal the last course is always soup because it allows the roast duck entrée to swim towards digestion.
<<<<<<<<<<<
Just a thought
My reflections, which were broadcast last week on Radio Kerry's Just a Thought slot are at the link below.
<<<<<<<<<<