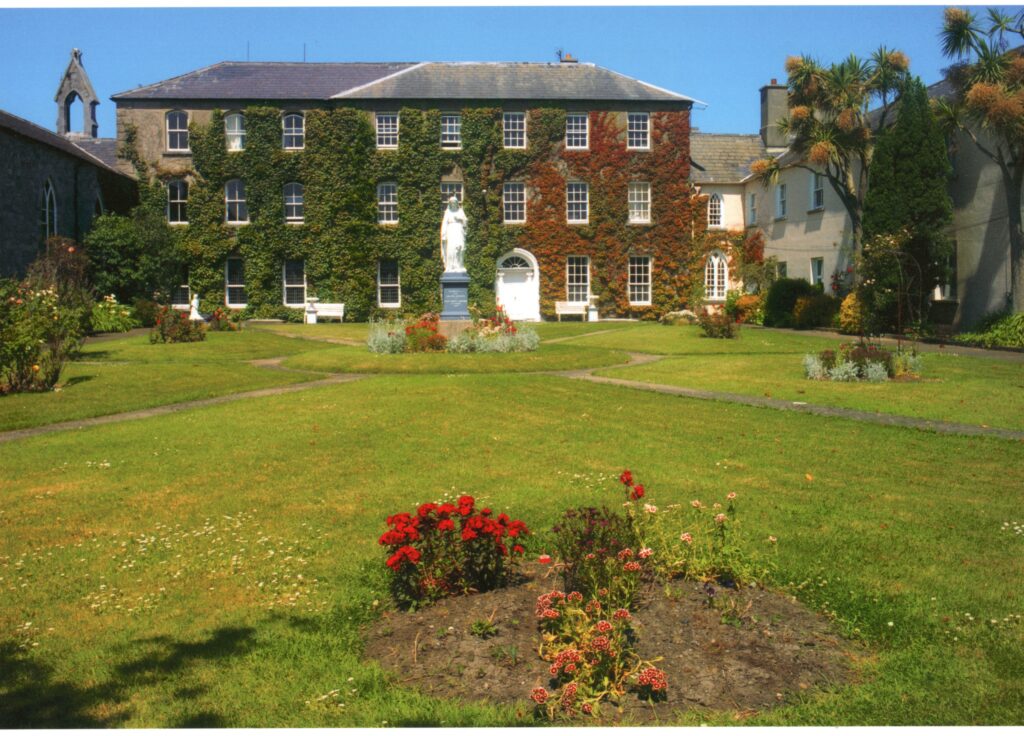 This lovely image of Presentation Convent, Listowel was sent to us by Margaret McGrath who has fond memories of visiting her aunt, Sr. Gemma, who lived there.
<<<<<<<<<<<
White Abbey, Kildare
Kildare town has a white abbey and a black abbey. The black abbey is now in ruins but the white abbey is the friary church of the Carmelites and is a busy parish church. The Carmelites came first to Kildare in 1290. They have suffered many vicissitudes since, with their various churches over the years burnt and pillaged. The most recent edifice was built in 1885 in the Gothic style.
It was there our lovely little Aoife was christened.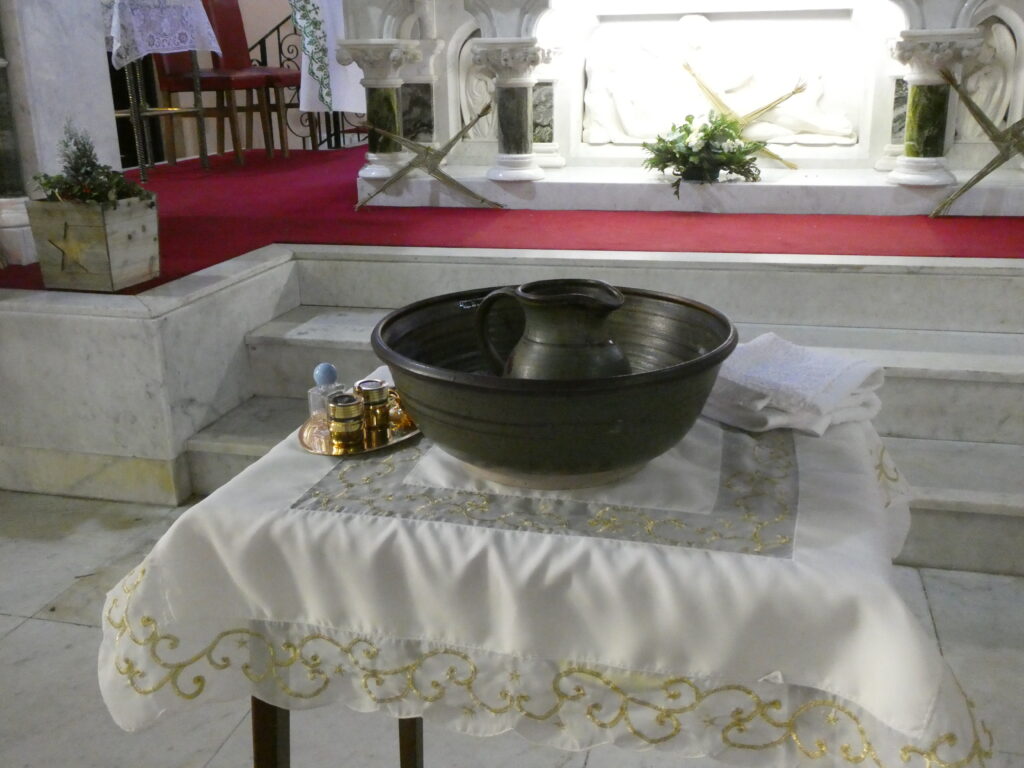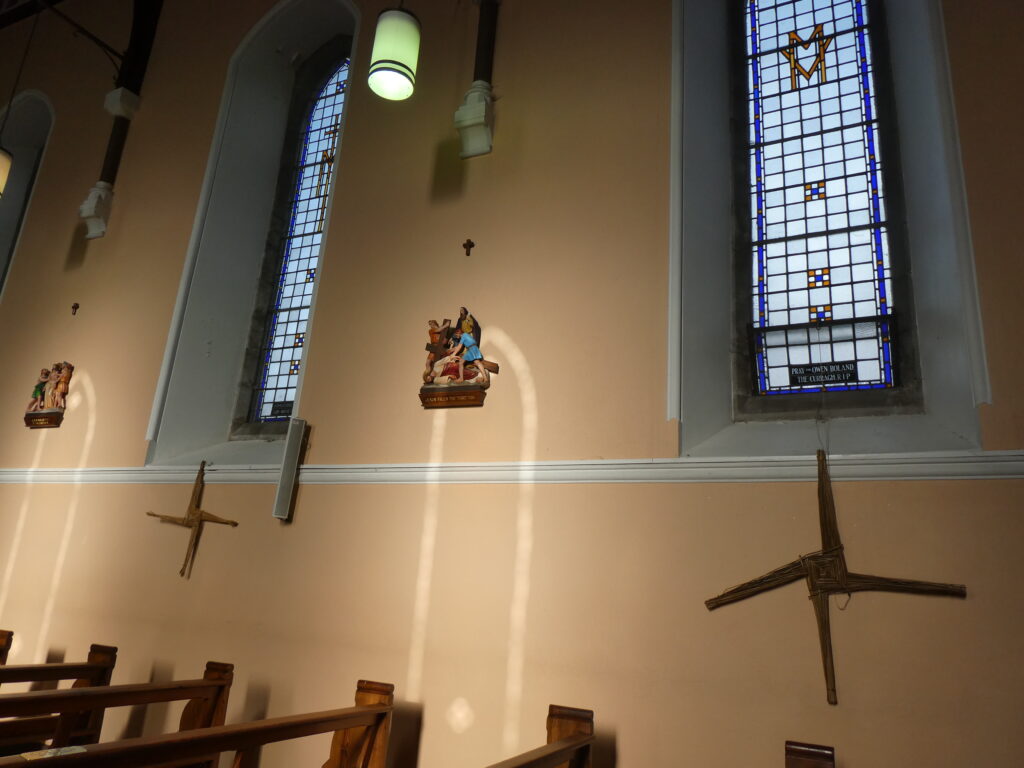 Everywhere I looked, the altar, the walls, there were St. Brigid's crosses, a reminder that I was in the land of the matron saint of Ireland in her special month, February.
This church is famous for it's stained glass rose windows.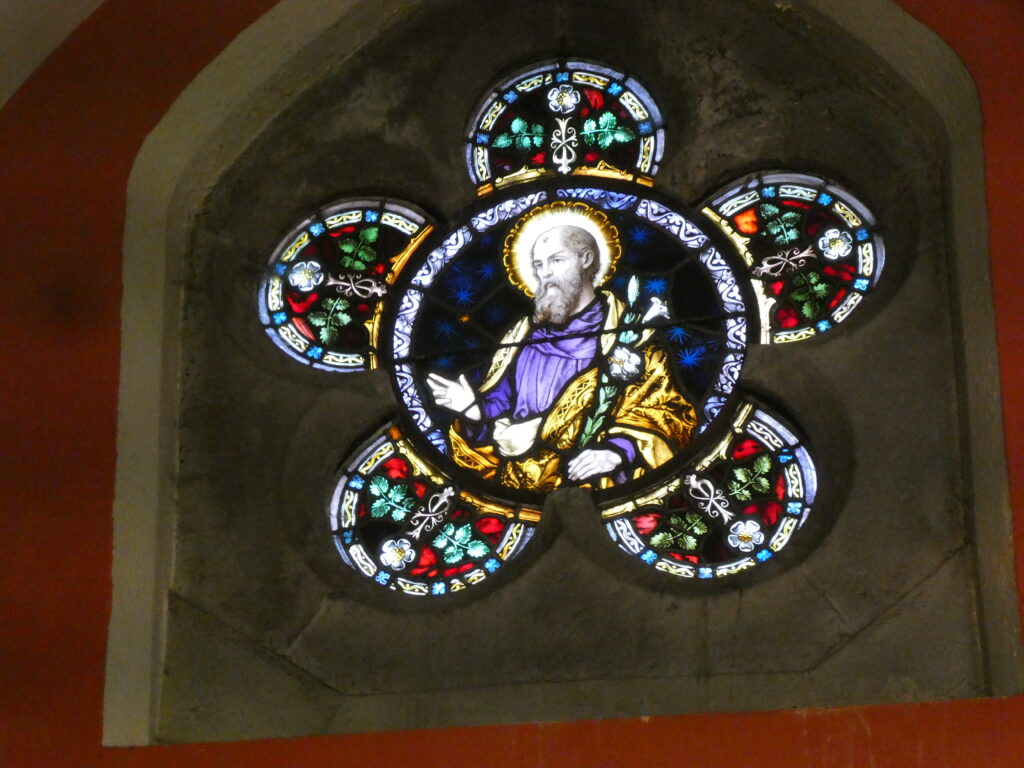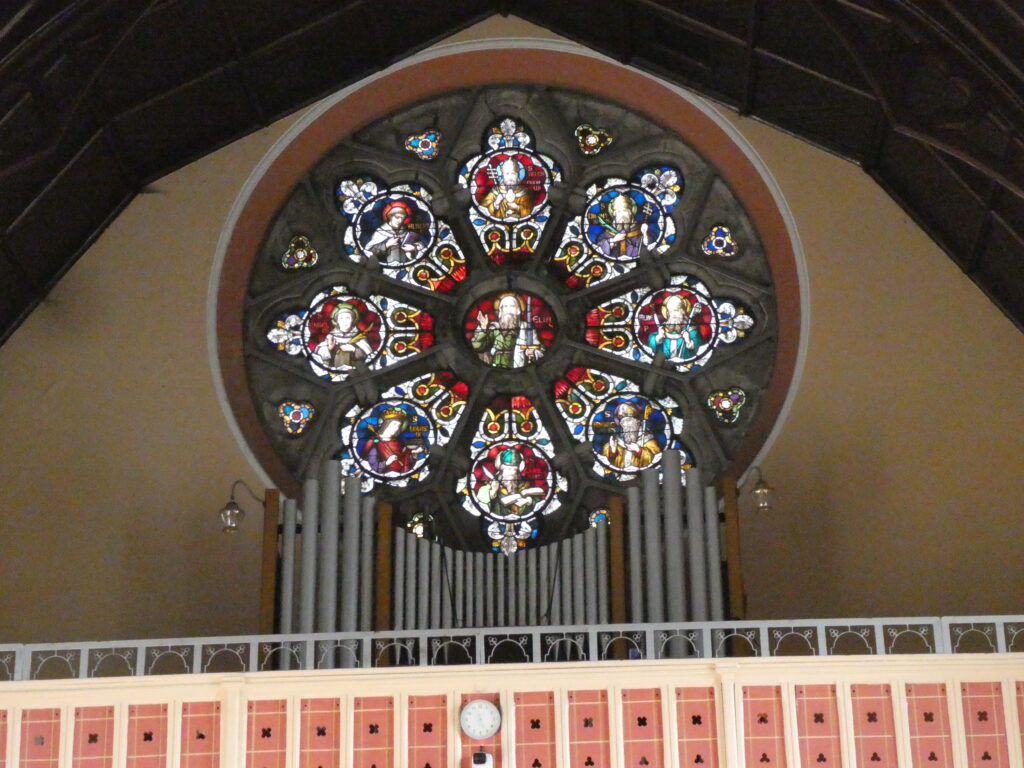 This particularly elaborate window, partly obscured by the organ, features the prophet, Elijah, the spiritual founder of the Carmelites. He is surrounded by images of other saints.
The church features many statues and grottos.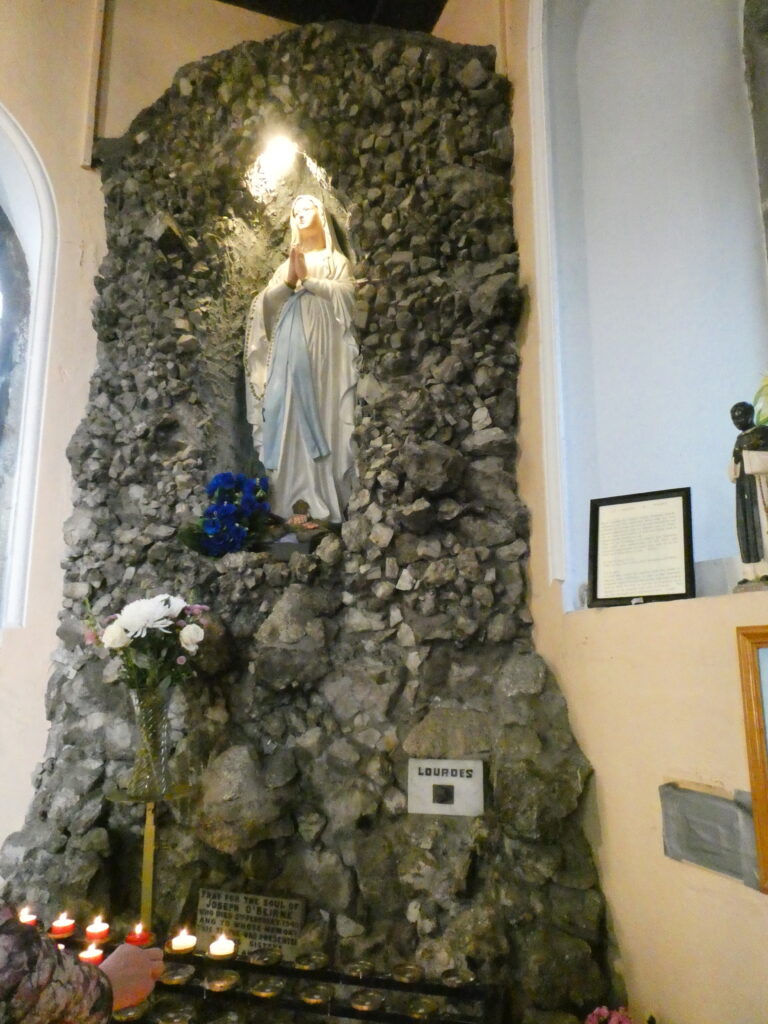 It appeared to me to be a place of old fashioned devotion. It is obviously very dear to the people who worship there, beautifully maintained and decorated. It is a haven of peace and tranquility in a hectic world. I will definitely return there when I am next in Kildare.
<<<<<<<
Couldn't resist sharing this one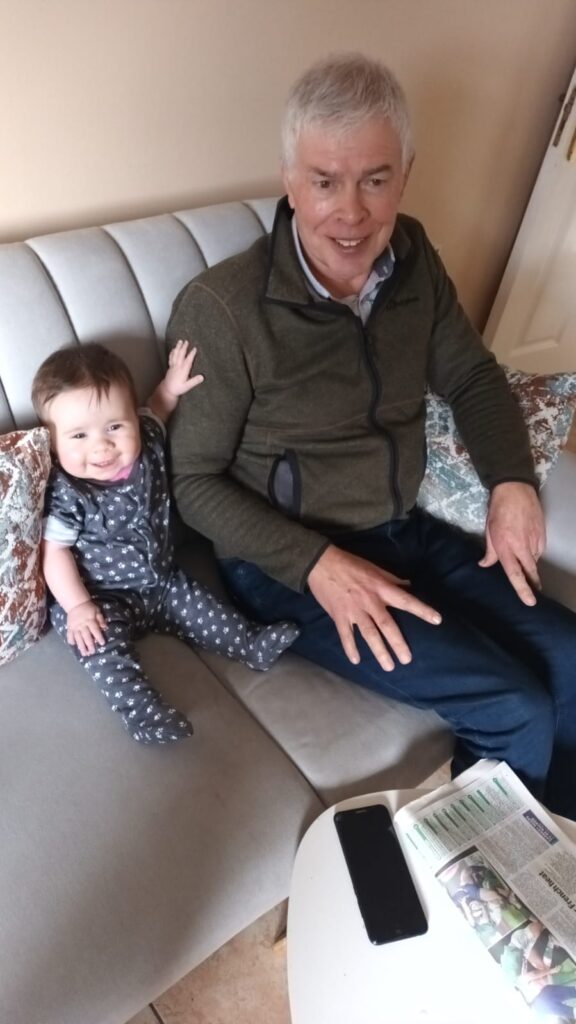 "Look Grandad, we're on my Nana's blog."
<<<<<<<<<<
Moloneys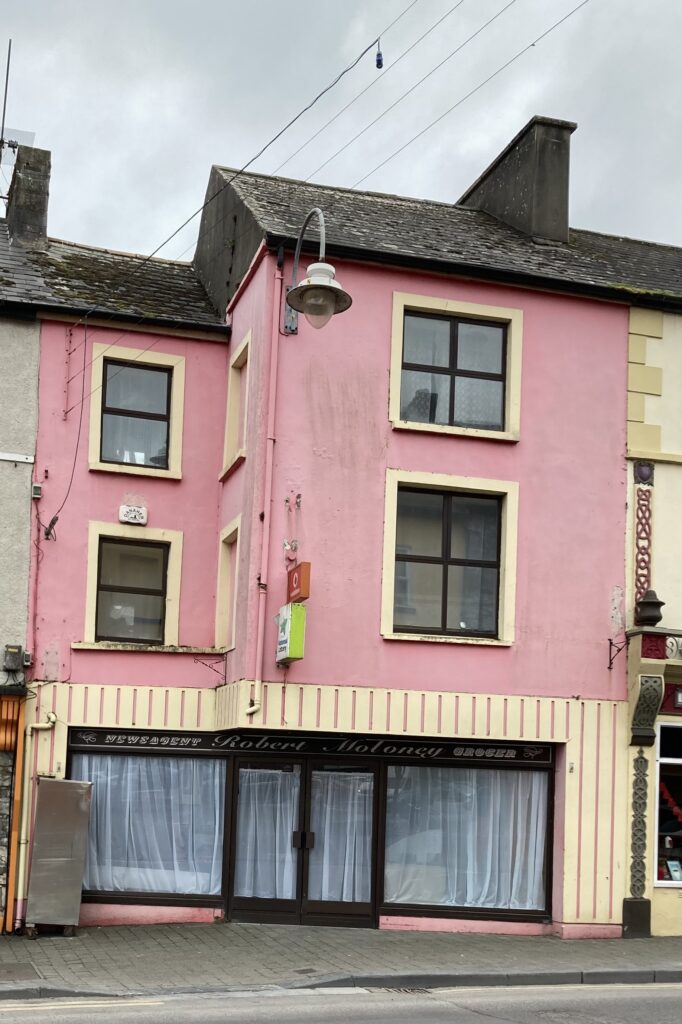 I feel sad to see this important premises in the corner of The Square has ceased trading.
<<<<<<<<<<<<<<
Troubled Times
From the Irish independent of March 1921 and shared online by "Historical Tralee and Surrounding areas"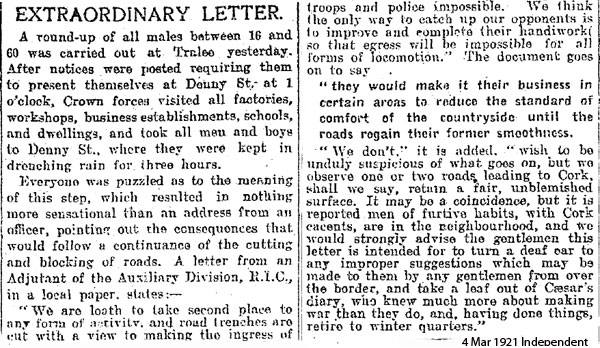 Historians have provided context. The Crown Forces had wind of the word that an ambush was being planned near Rathmore. This engagement eventually took place at Clonbanin.
<<<<<<<<<<<<