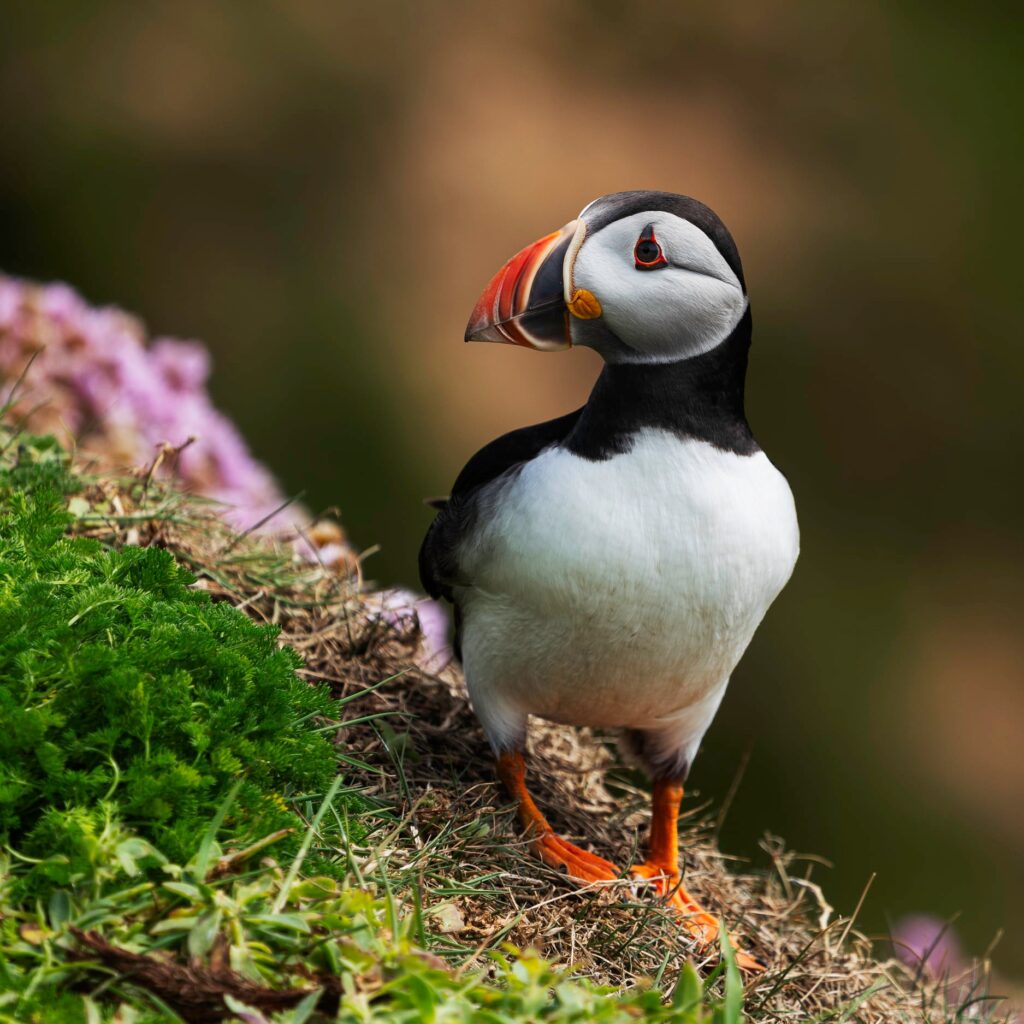 <<<<<<<<<<<
Do you Remember these calendars?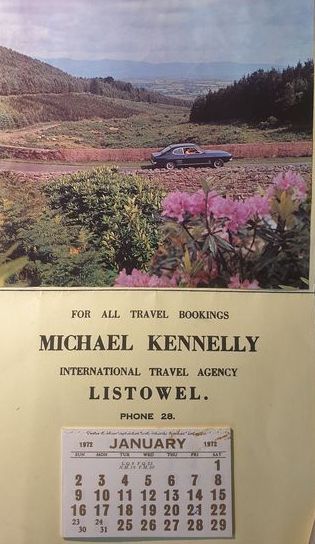 Time was when every business worth its salt gave their customers a wall calendar. It was a great way of keeping your shop or agency in the forefront of people's minds.
I lived in a house where we had a kitchen and a back kitchen and a storehouse attached. Each of these rooms had at least one calendar in it. I remember consulting the calendar for the phone number. We co ordinated it with Old Moore to mark in fair days.
<<<<<<<<<<
Scoil Realt na Maidine staff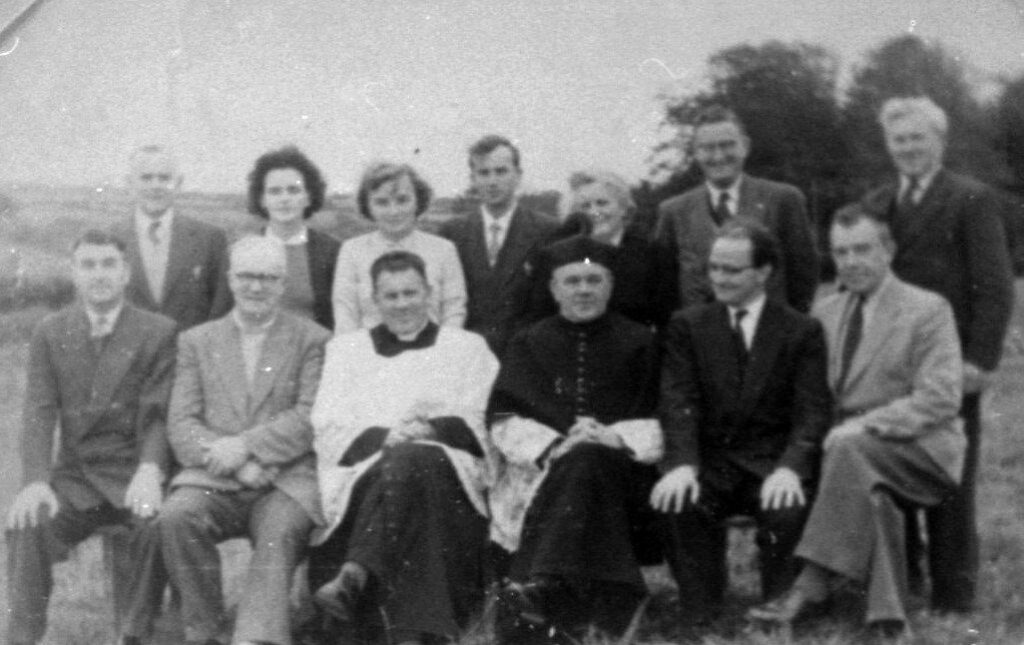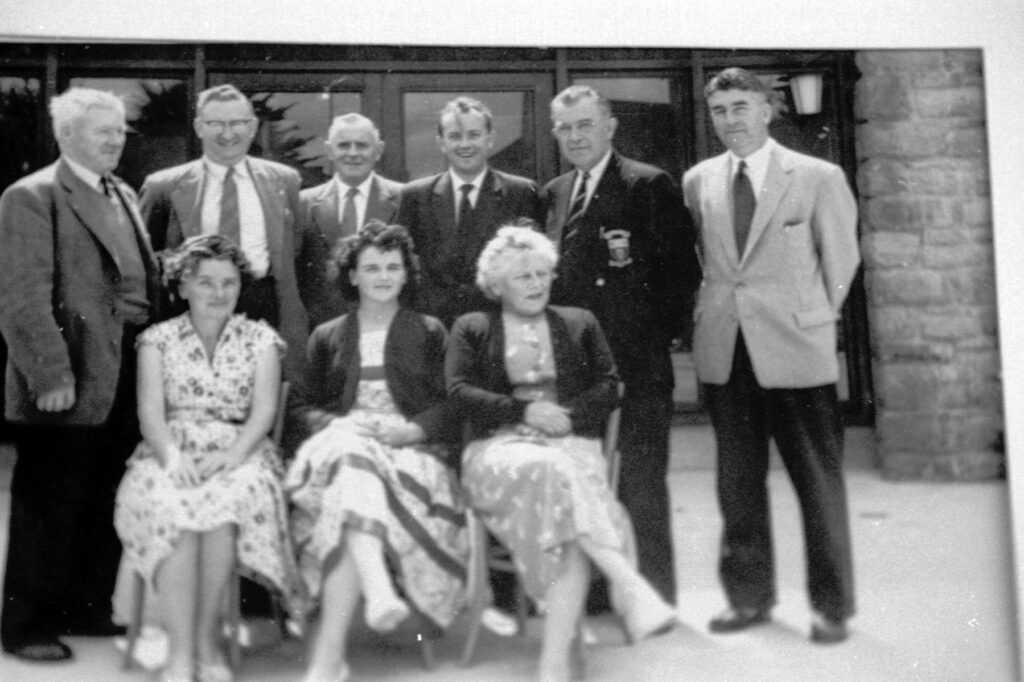 Photos and caption shared by Mike Hannon
<<<<<<<<<
The Mayor of Kerry Plays Two Roles
On Saturday May 7 2022, Jimmy Moloney, Mayor of Kerry was in Kerry Writers' Museum for the opening of the exhibition honouring Kerry's amateur dramatic heritage.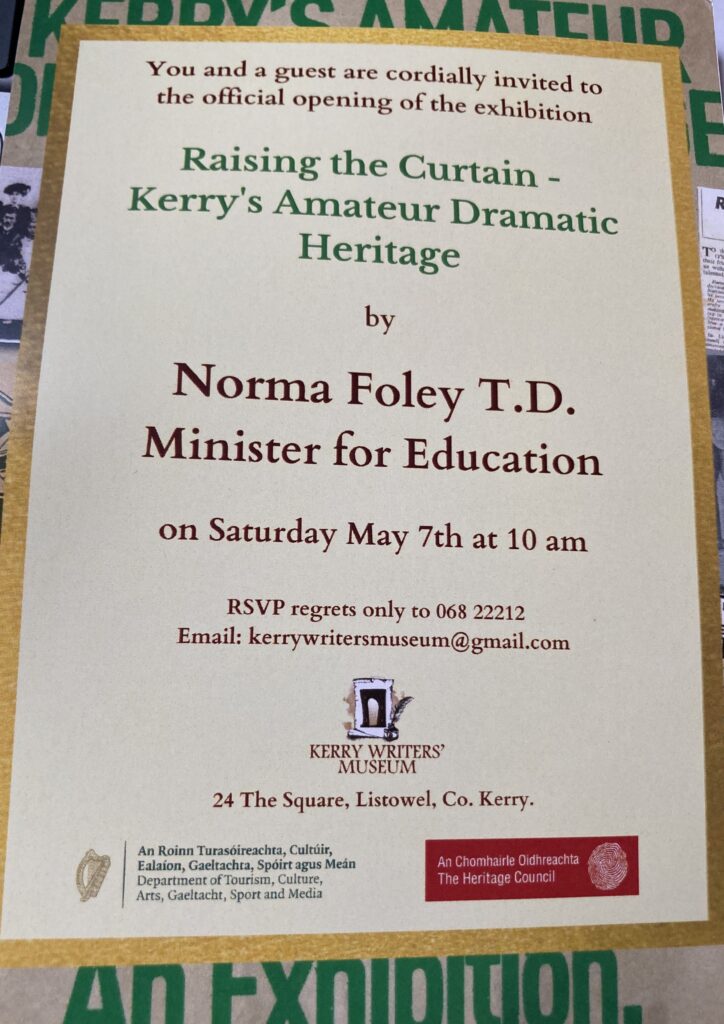 The Moloney family connection with amateur drama goes back a long way.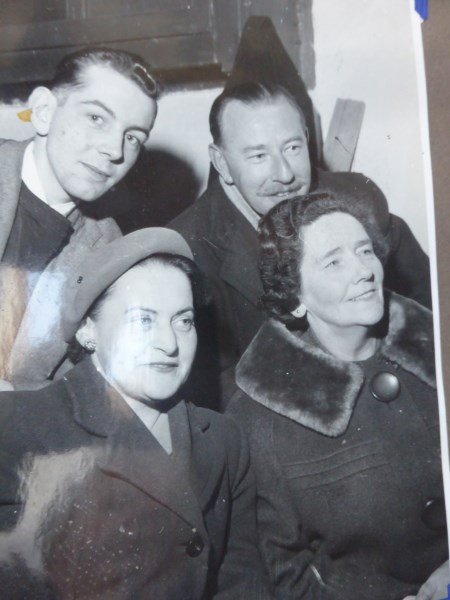 Jimmy's grandmother, Mrs. Margaret Moloney, here on the right, was chairperson of Listowel Drama Group and took part in many of their productions.
With her in this picture, shared with us by Kay Caball, are Cecile Cotter, Harry Geraghty and Rex Coolican.
Jimmy's grandfather, Dan Moloney T.D. greeted the cast of the first production of John B. Keane's Sive in Dáil Eireann after they had won the first All Ireland Drama festival.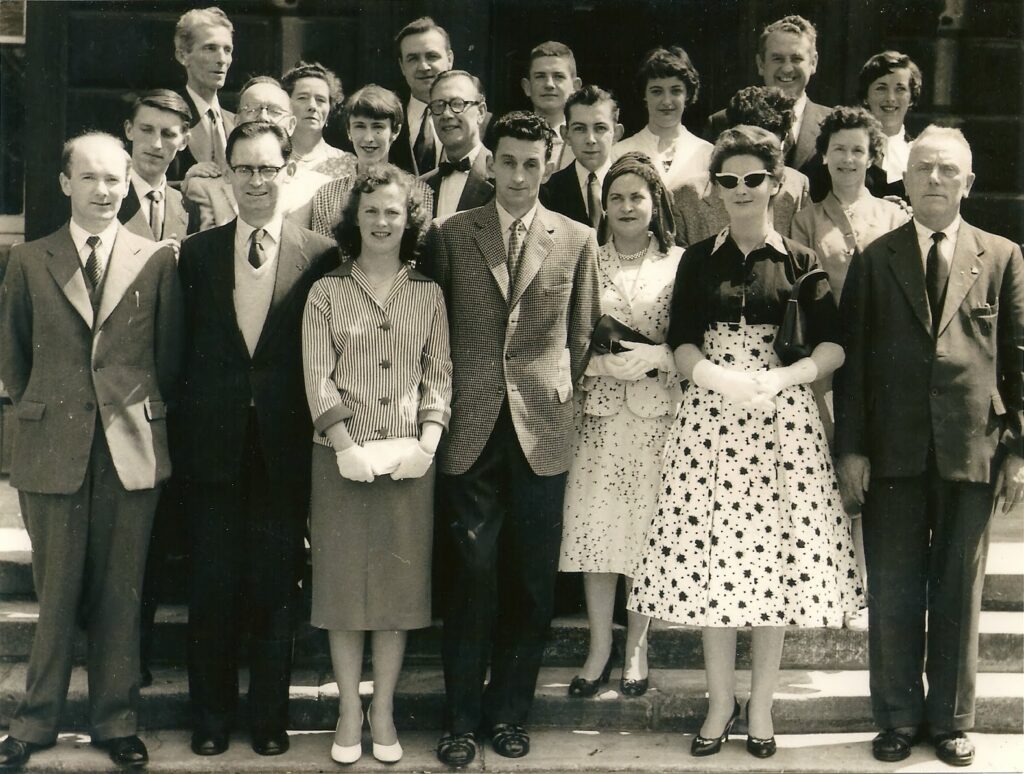 Margaret Dillon who played the part of Sive sent us this picture a few years ago.
Dan Moloney T.D is on the right.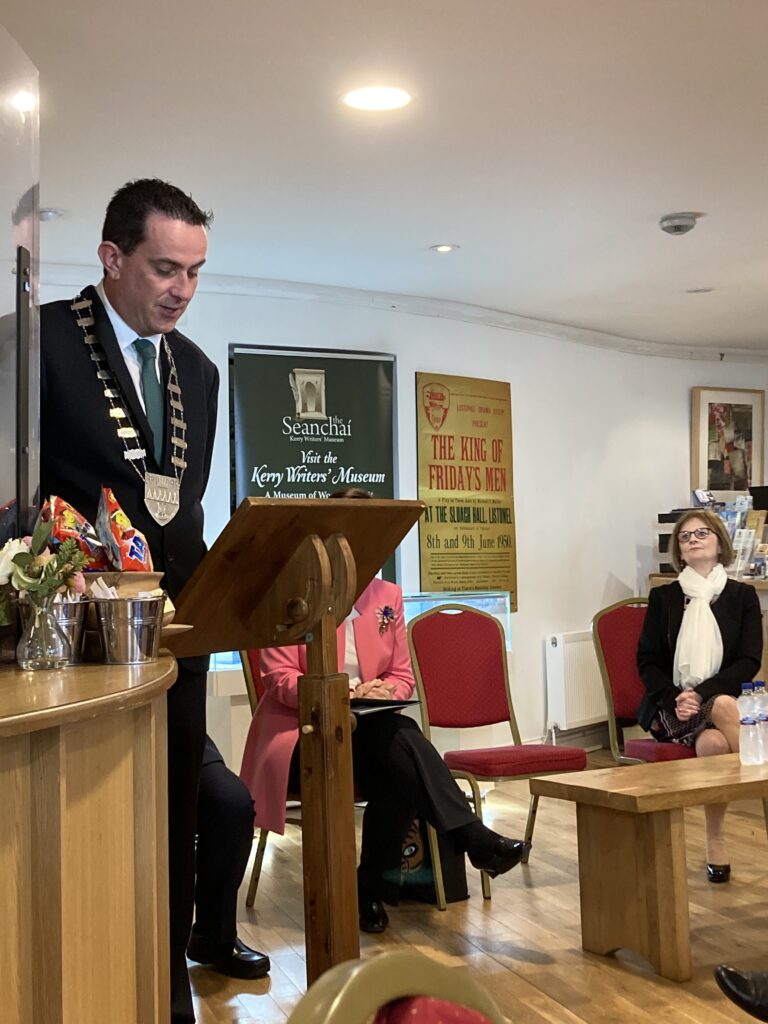 Jimmy Moloney in his role as Mayor of Kerry at the opening of the exhibition.
Then after a short interval look at what emerged from the "dressing room".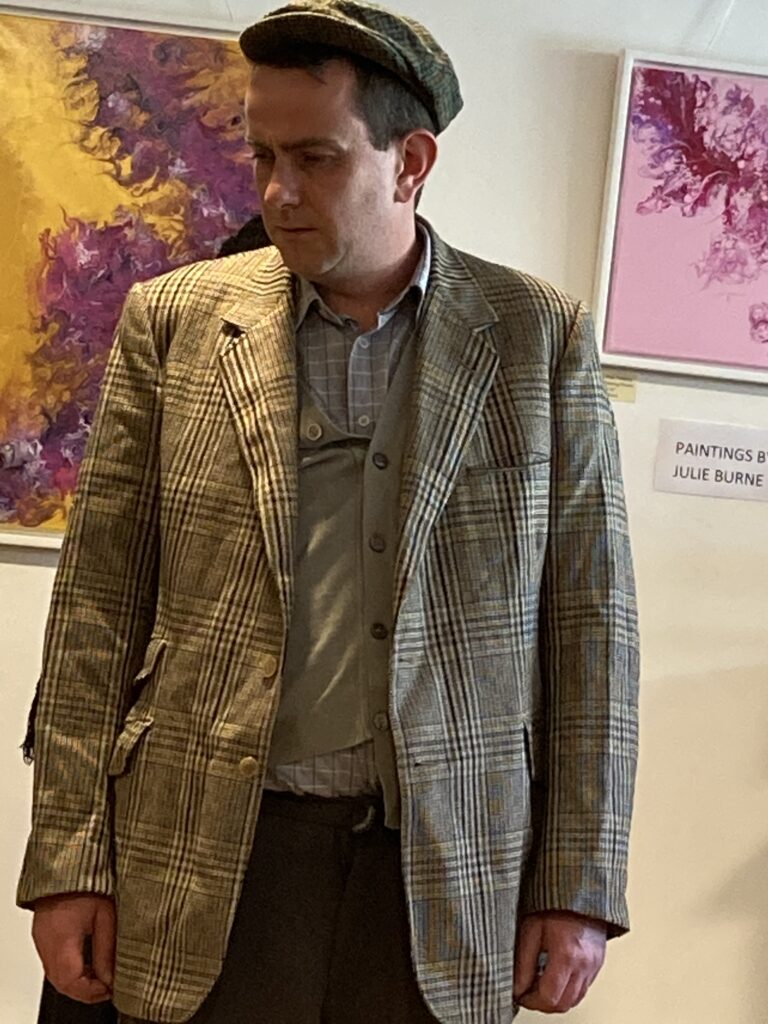 The usually dapper Jimmy, in a jacket that looks like he slept in it a few times, in his role as Mike Glavin in John B. Keane's Sive.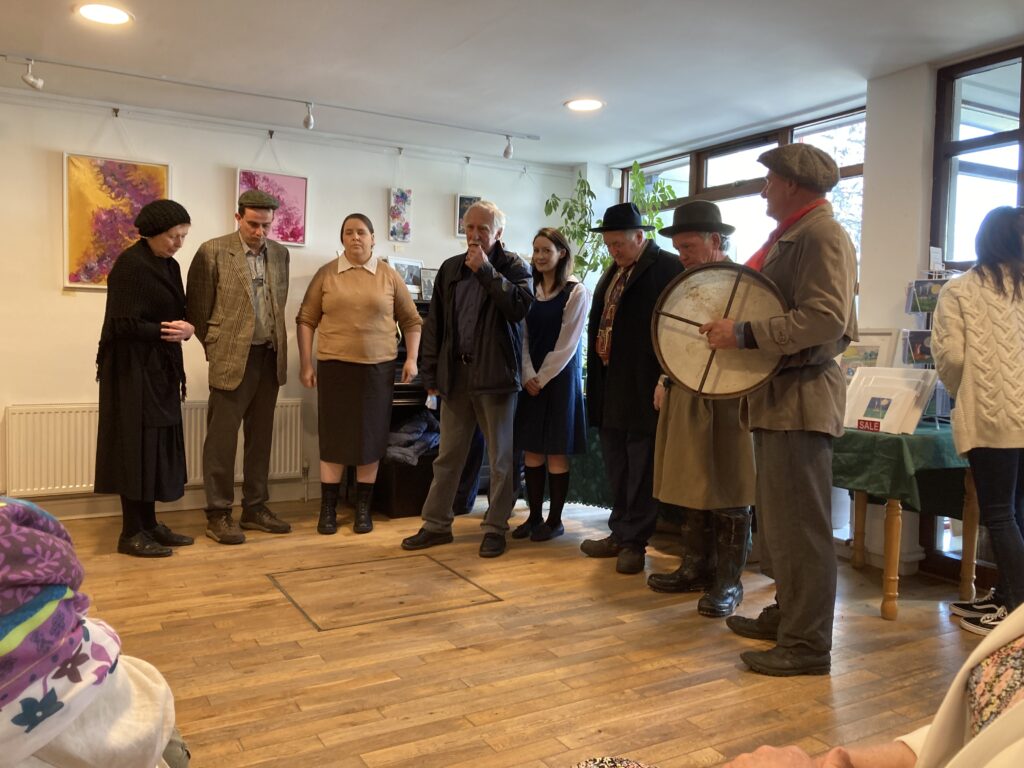 Denis O'Mahoney's Lartigue Players gave us an entertaining sample of the best of Kerry amateur drama today.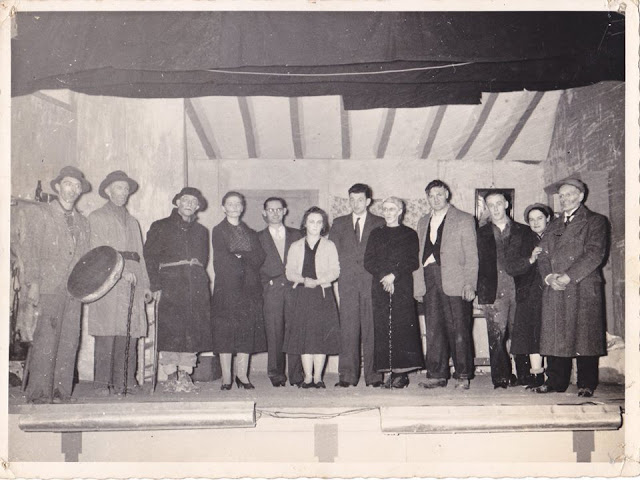 <<<<<<<<<<<<
Top Storey
I love it when the streetscape takes your eye above shop level.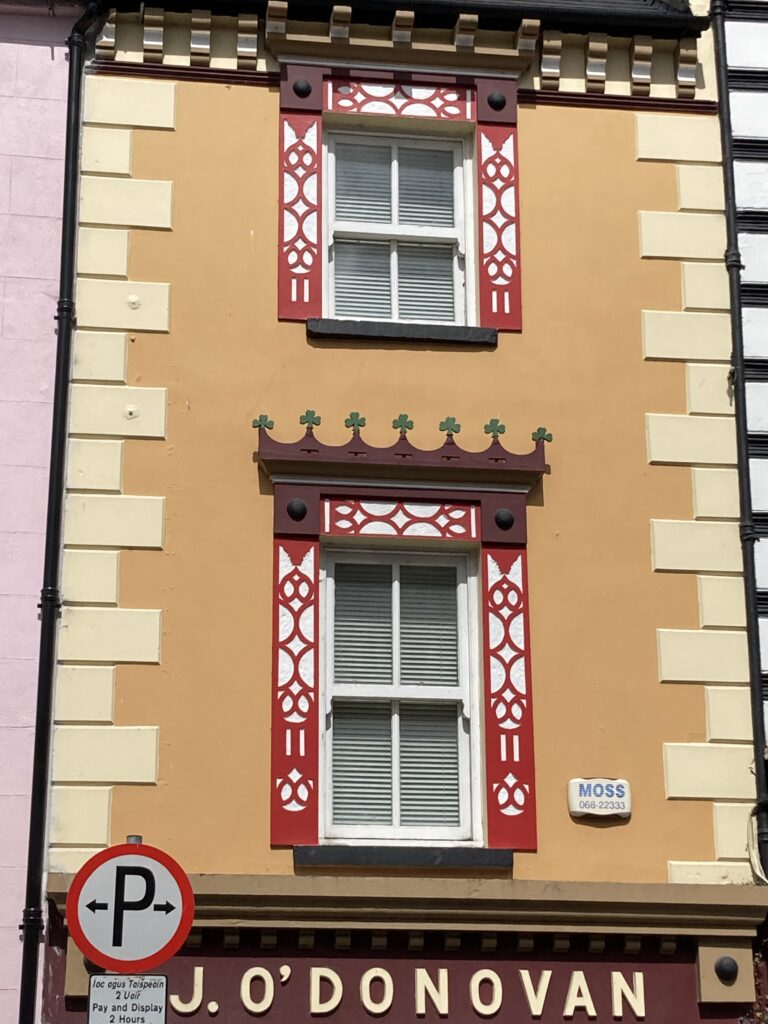 O'Donovan's in Church Street has impressive upstairs window surrounds.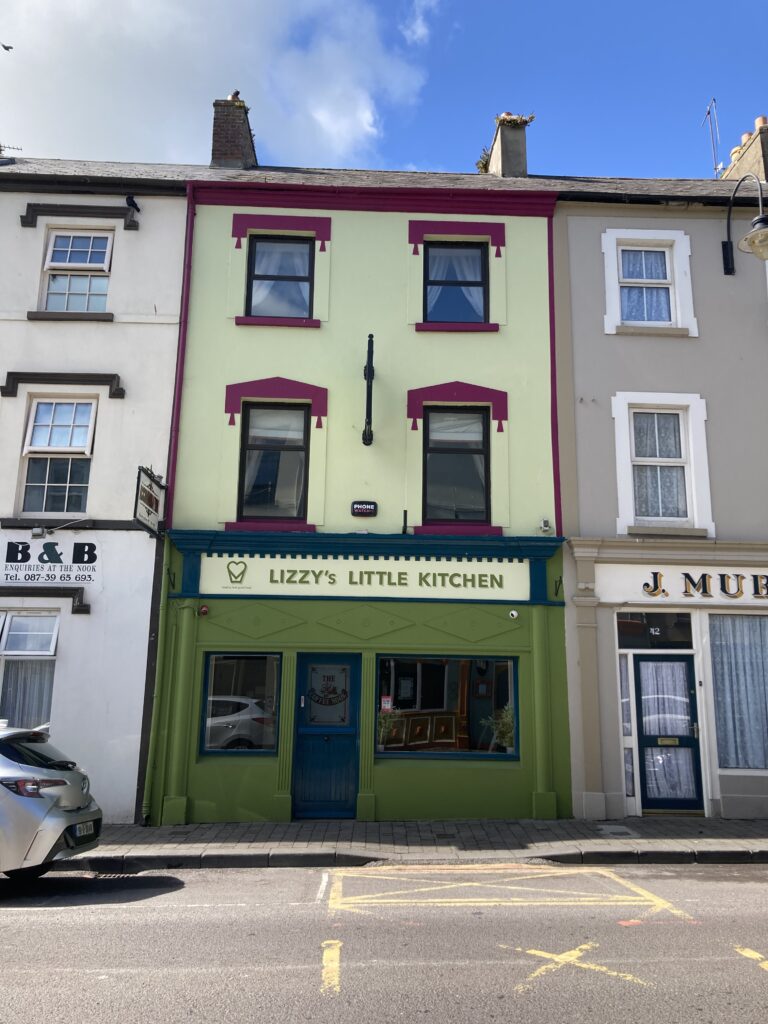 Lizzy's Little Kitchen has decorated the upper stories of her premises in keeping with the downstairs decor.
<<<<<<<<