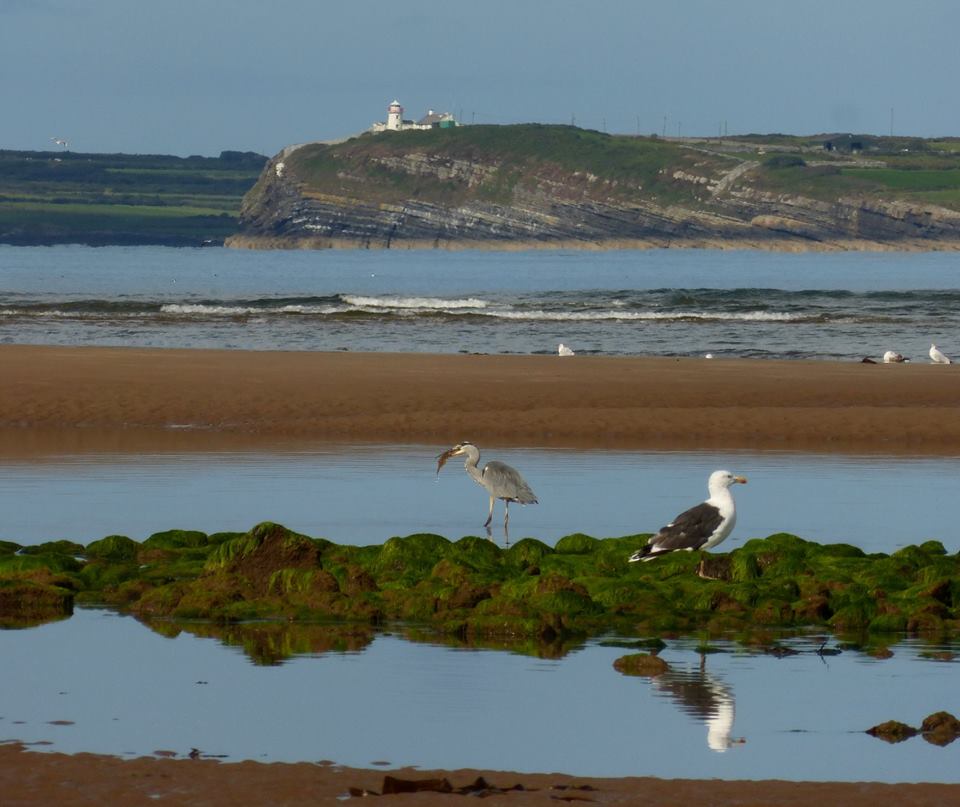 Ita Hannon took this great picture of a heron in Beale
<<<<<<<<
Lisselton protest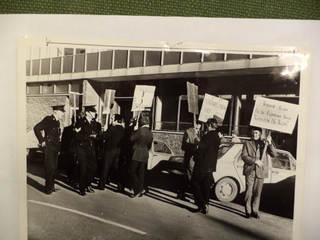 I came across this photo online with the caption "Lisselton Protest" Does anyone know the story?
<<<<<<,
Beautiful Athea
Athea village is just over the border in Limerick. It is nearer to Listowel than most Kerry towns. When I visited last week it was en fete in celebration of limerick's All Ireland Hurling victory.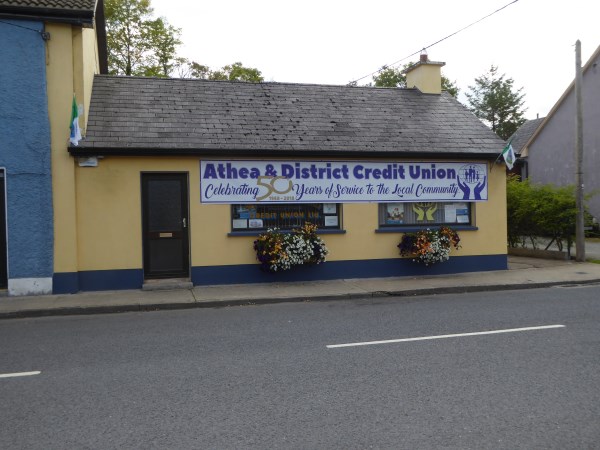 One of the really attractive features of this lovely village is the superb artwork celebrating local legends in the village's two murals. It's been a busy year for the muralist so I wasn't expecting too much when I called.
I was disappointed to see both murals under wraps.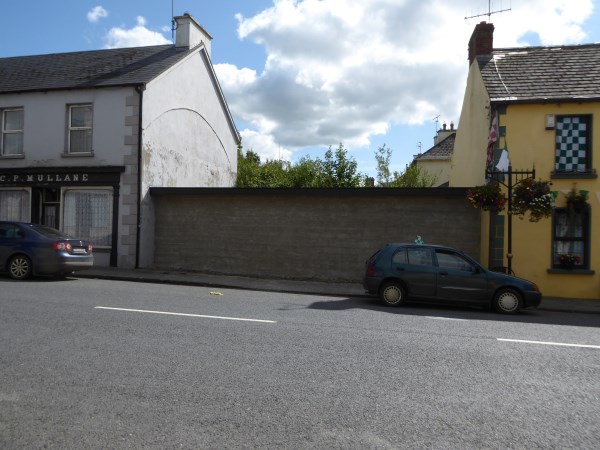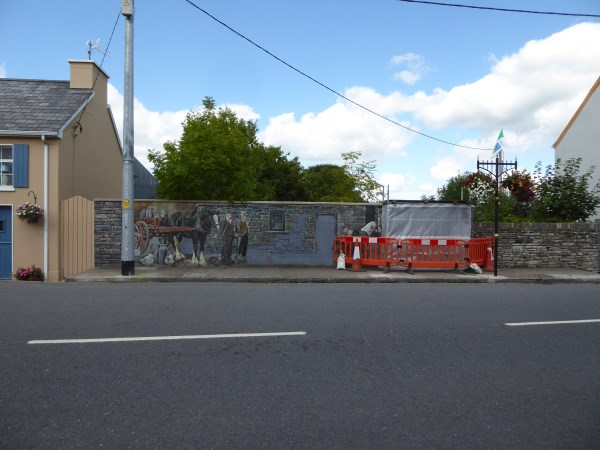 The day I was in Athea was the day that Pope Francis was visiting Ireland, August 25 2018. I was entertained to see that Athea's footbridge is dedicated to another pope.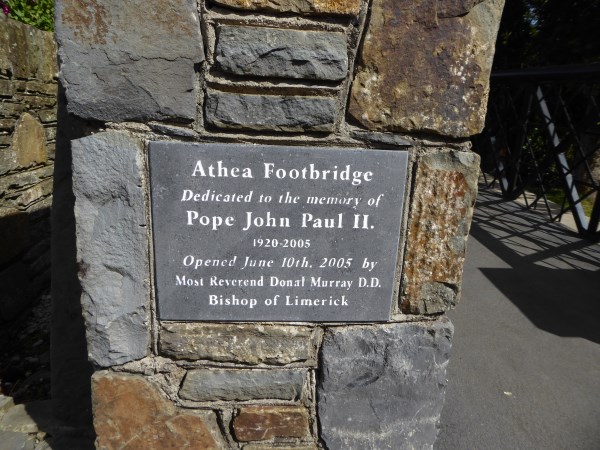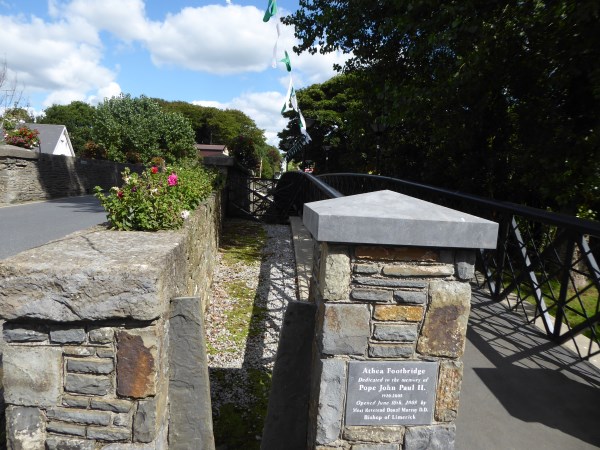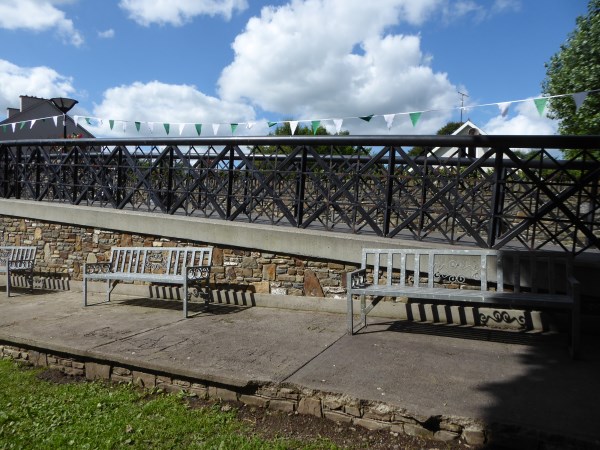 Athea is a great centre of music and athletics. It obviously has both a soccer and a G.A. A. club.
The spacious community centre dedicated to local hero, Con Colbert, is the centre of social activities nowadays.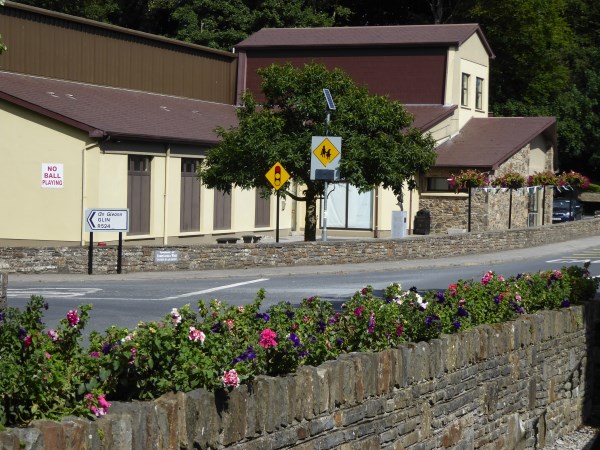 Once upon a time boys met girls across the road in the Riverside Ballroom.
Some businesses have closed but the overall impression the visitor gets is of a vibrant proud community.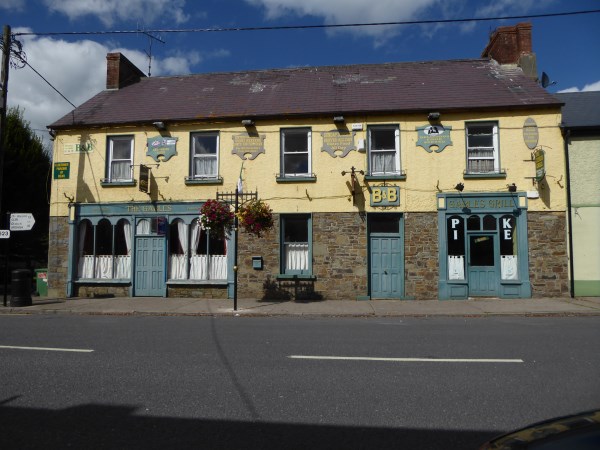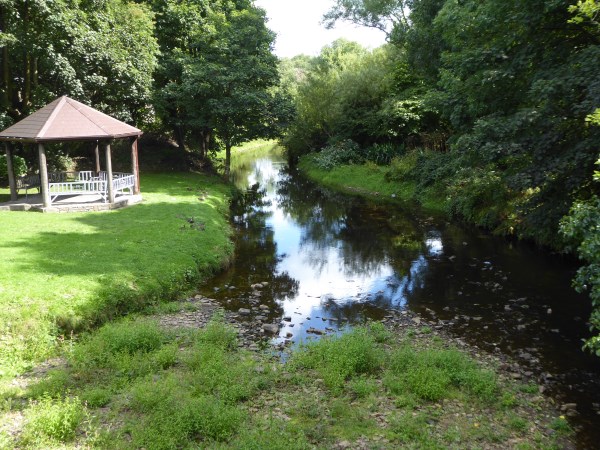 <<<<<<<<
A Great Deal for those who love Listowel Races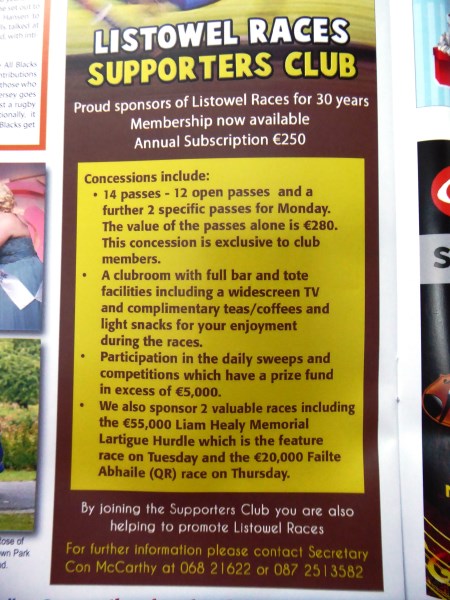 <<<<<<<


Throw me Down Something


Junior Griffin took these photos at the bridge during Listowel Harvest Festival a few years ago.