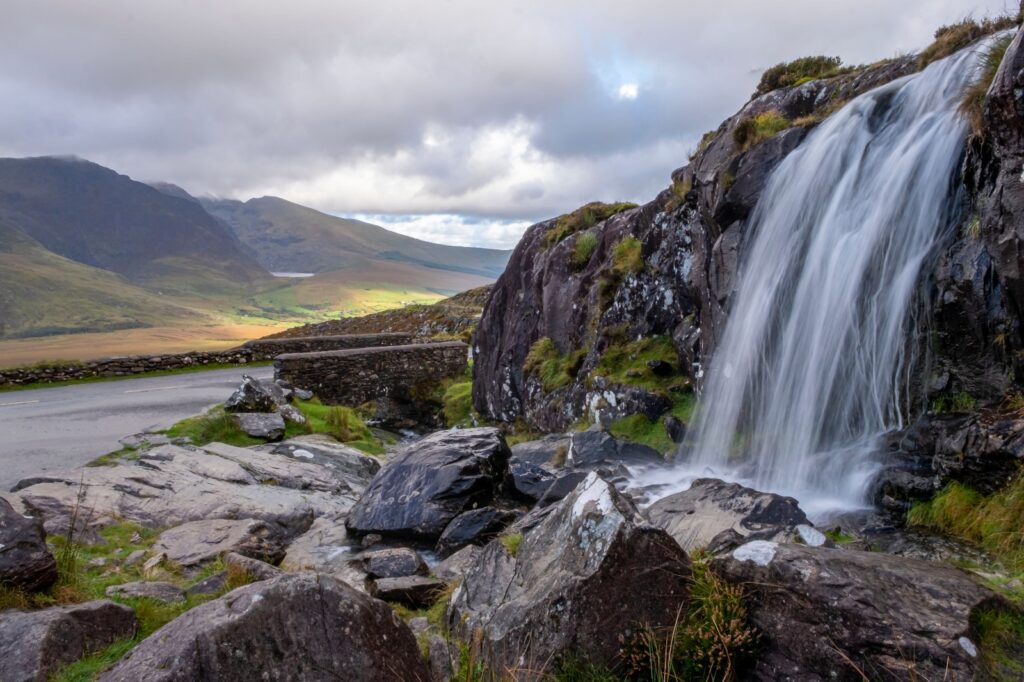 <<<<<<<<<<<
Another Poem from Poetry Town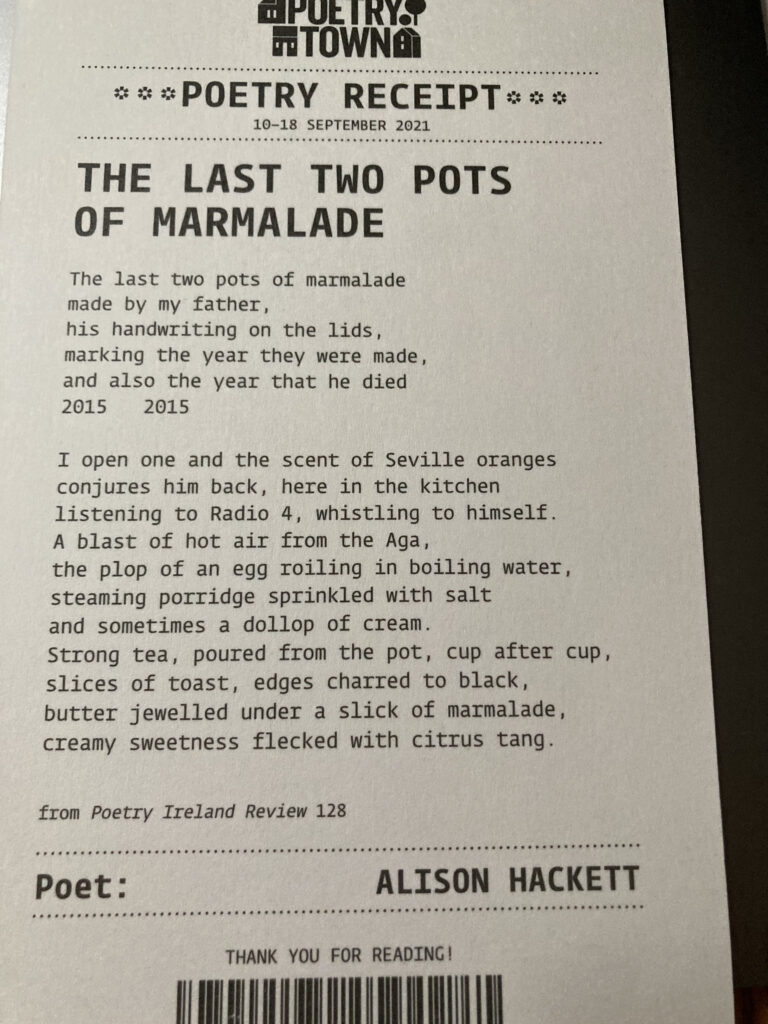 <<<<<<<<<<<<<<<
A Permanent Reminder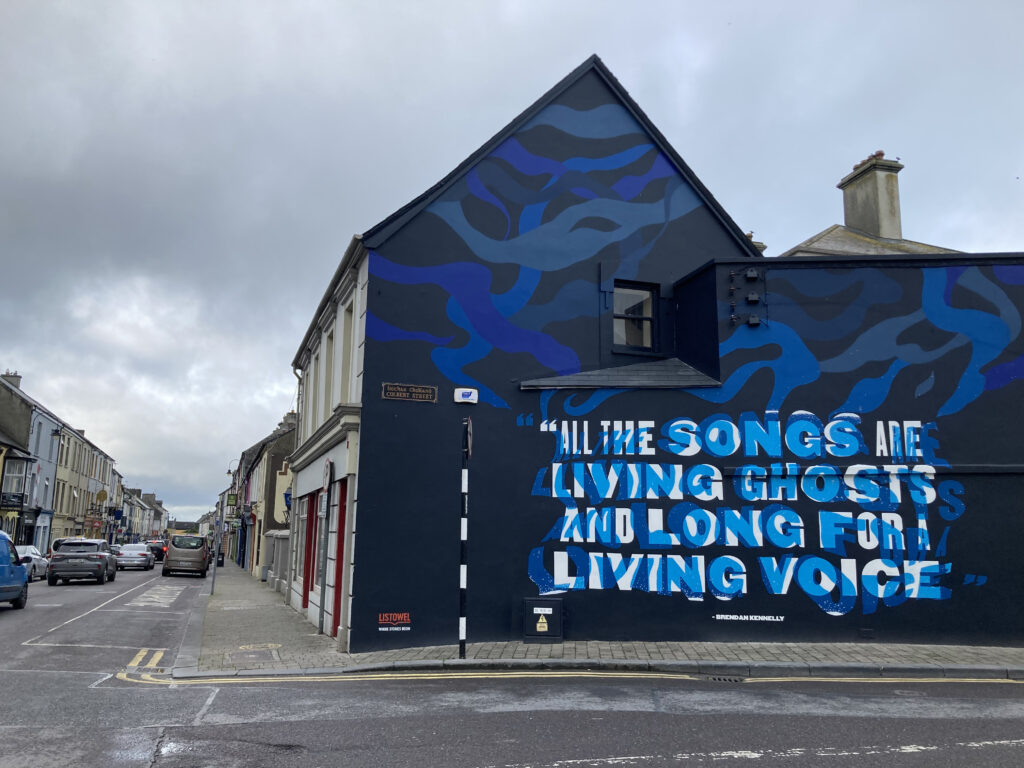 This recent mural with a quotation by Brendan Kennelly is a poignant reminder of how fleeting all the living voices are. The man whose distinctive voice enthralled so many has left the stage. R.I.P.
<<<<<<<<<
+ Pat O'Flaherty R.I.P.+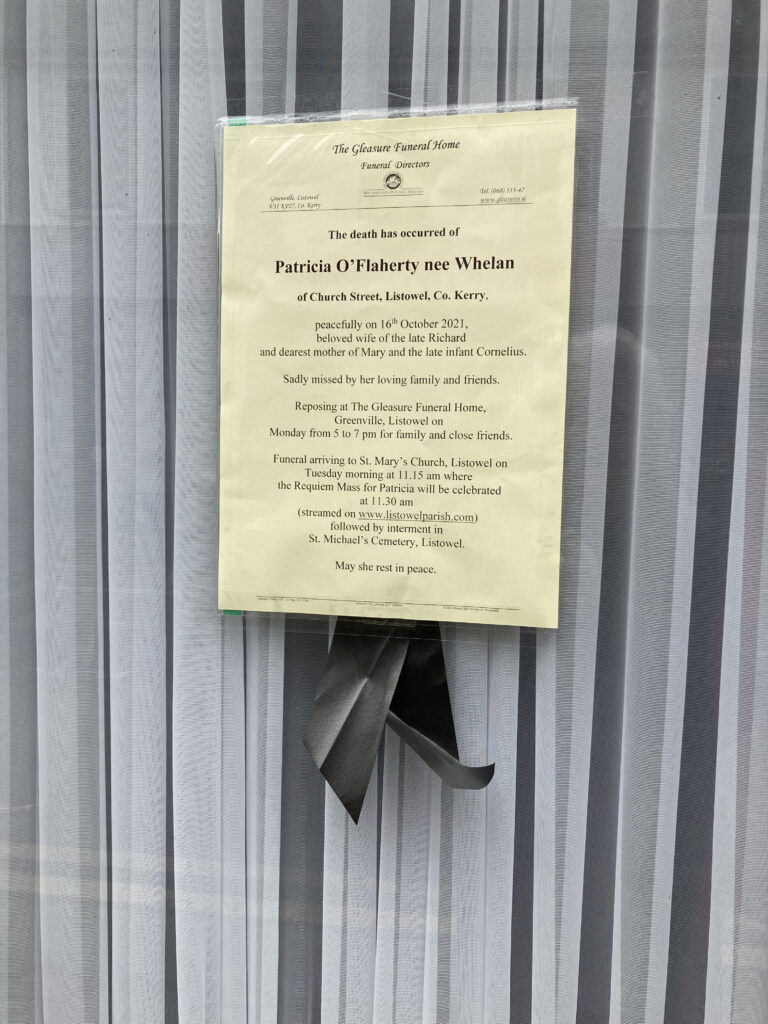 Pat O'Flaherty of Chic Boutique has passed quietly away. She will be a huge loss to Mary and to her many friends. May she rest in peace.
<<<<<<<<<<
A Fact stranger than Fiction
According to a story in The Sunday Times there are more than 50 billboards in the UK fitted with cameras and equipped with facial recognition technology. If you are walking past one of these billboards it can recognise your age, sex and mood and it will then display an advertisement it is programmed to "think" suited to you.
<<<<<<<<<<<
The Old Chapel in Asdee
from Shannonside Annual 1956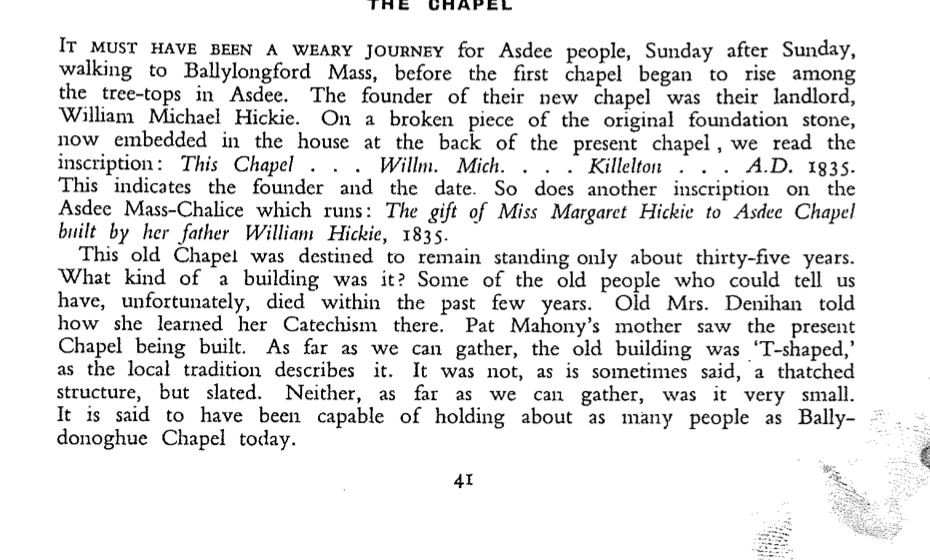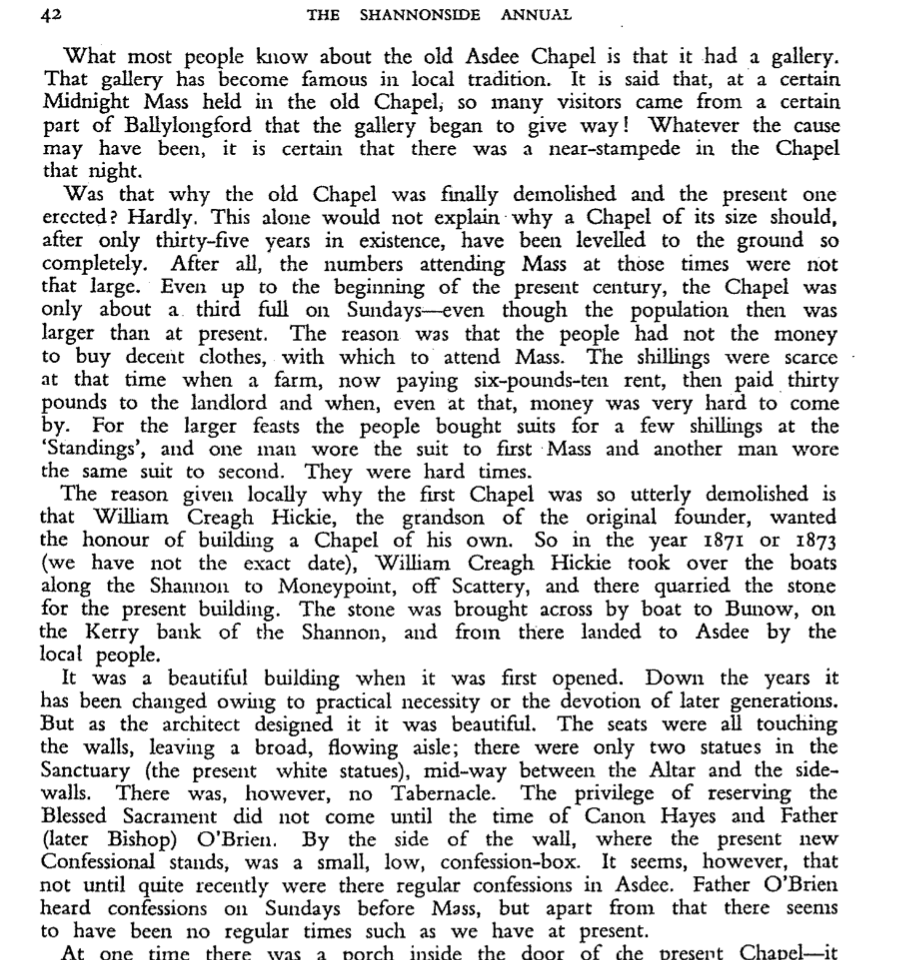 Continues tomorrow….
<<<<<<<<<<<<<<
+Jerry Ryan R.I.P.+
Nobody's child; everybody's friend
"No Mommies' Kisses and no Daddies smiles" but Listowel took Jerry Ryan to its heart and he was a valued member of our community.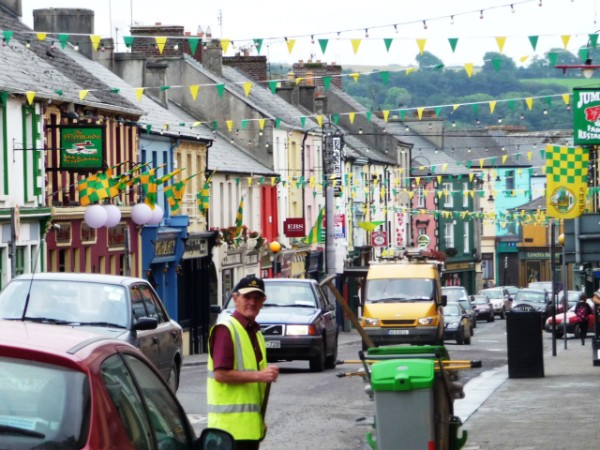 Jerry Ryan who passed away recently was the salt of the earth. He did his job diligentlty, keeping our streets clean for many years before his retirement from Listowel UDC. He always had a smile and a friendly word. He didn't know my name. "Friend," he called me. Jerry had many friends.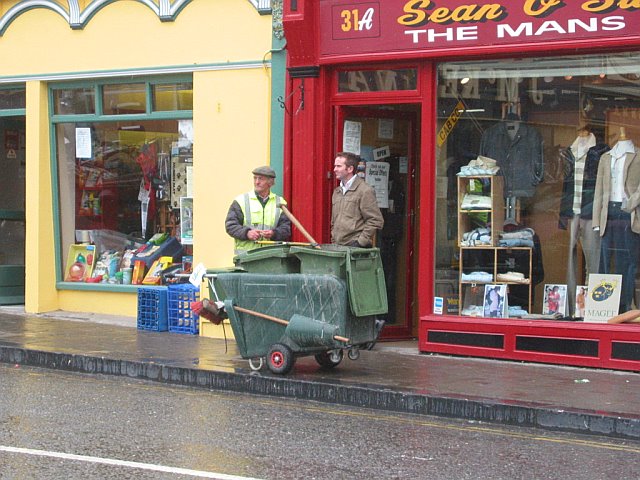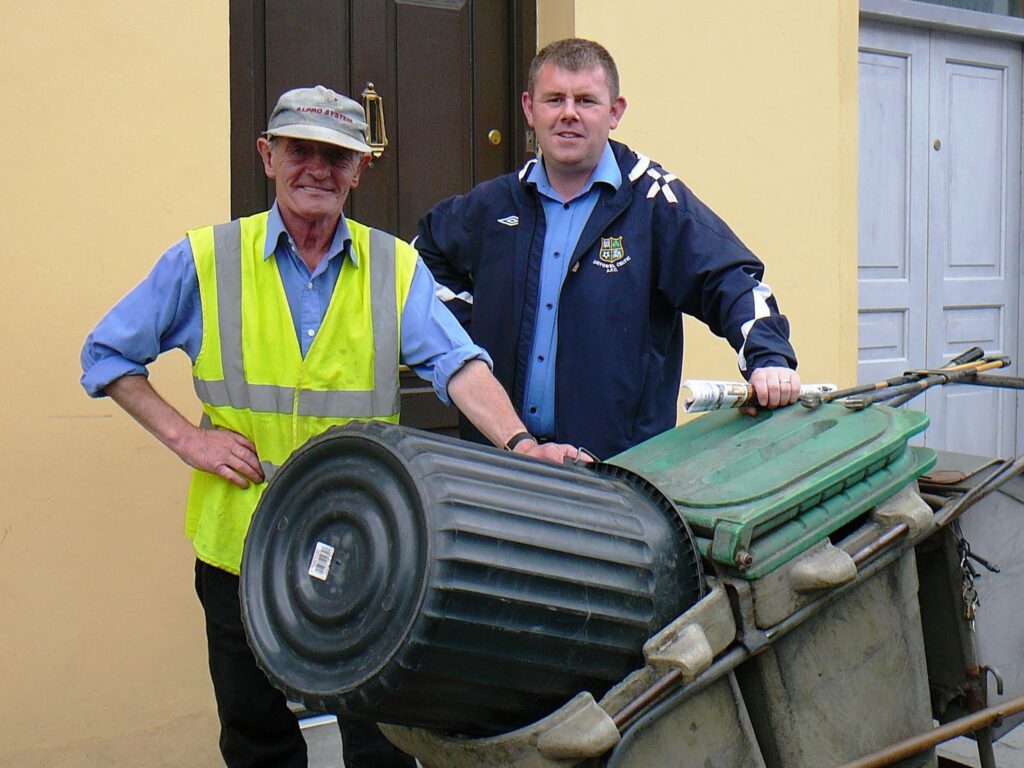 I took these pictures of Jerry at work.
He was part of the fabric of Listowel life for years.
I invited Jerry to come to the launch of my book, Listowel Through a Lens, in 2009. He had never been to a book launch and he was a bit dubious about whether it was his kind of thing.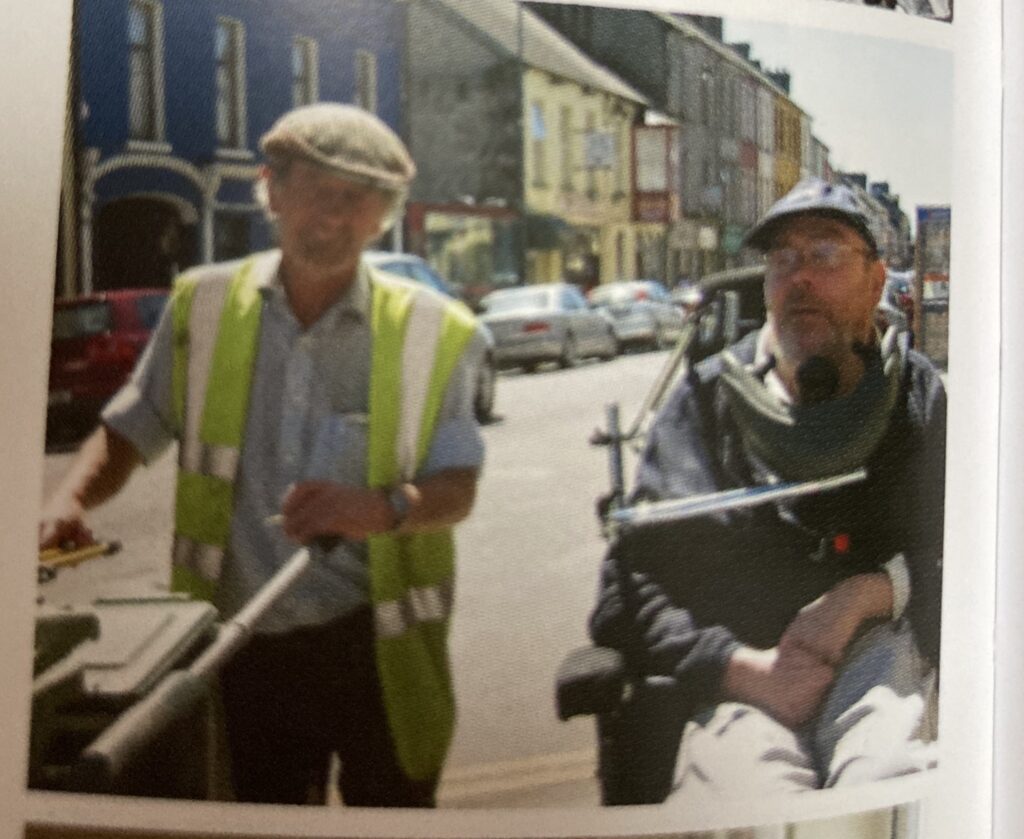 This is the photo of Jerry and Jim Cogan in Listowel Through a Lens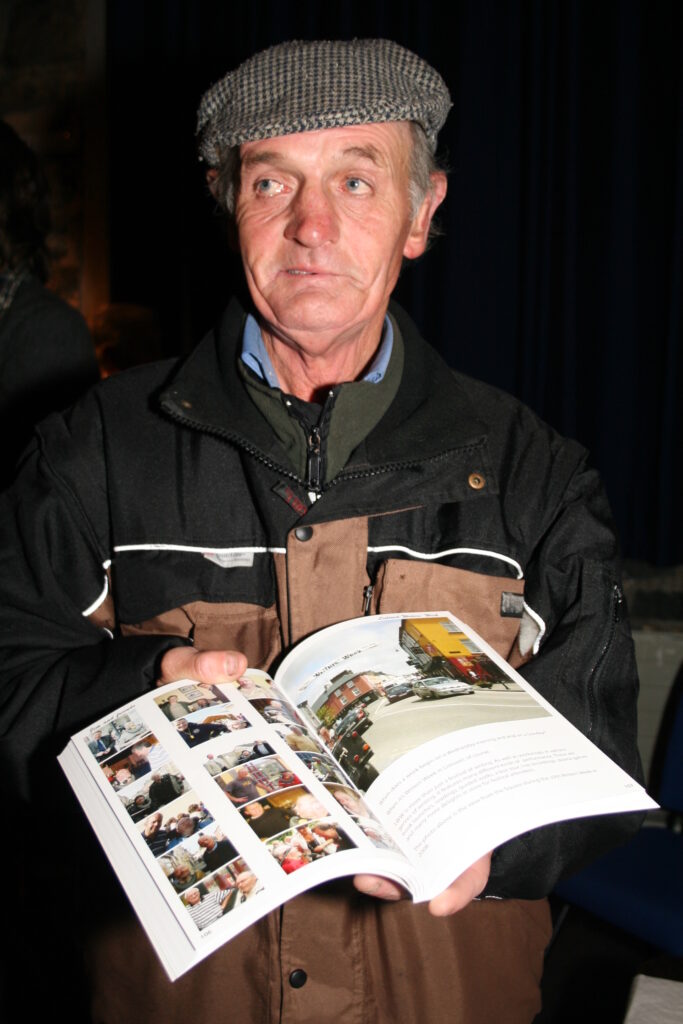 I can tell you all that it was my honour to have Jerry there and there was no guest more appreciative of the invitation.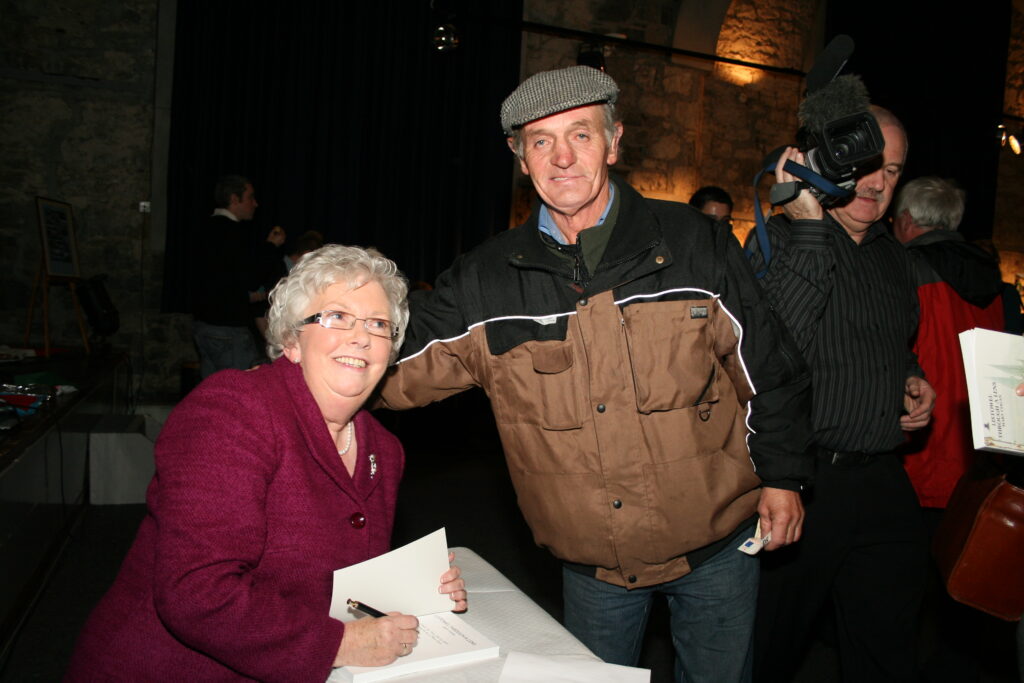 May his gentle soul rest in peace.
<<<<<<<<<<