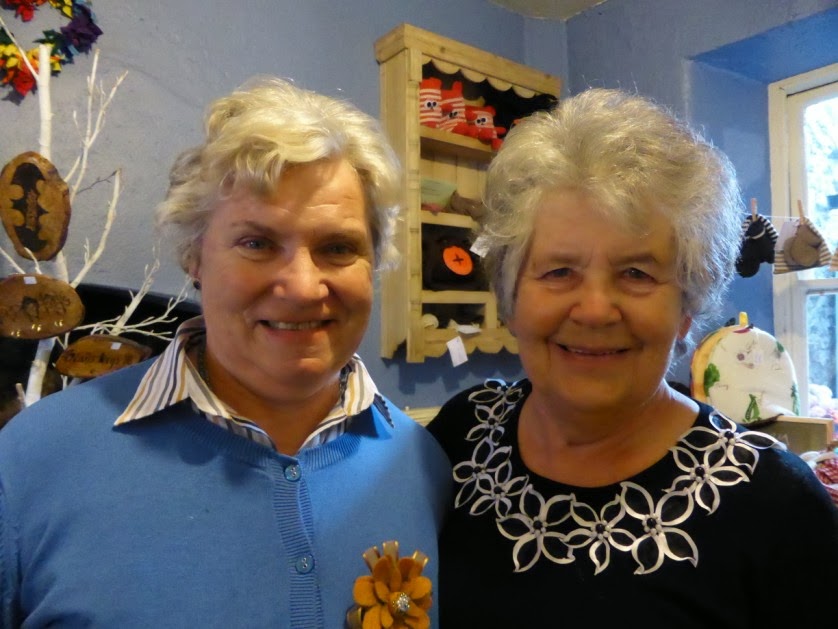 Old school friends, Jean Kiely and Eileen Greaney spent some time reminiscing last week. They are planning a 50 year class reunion on the last Saturday in June 2015. They are hoping to have a celebratory dinner in The Listowel Arms on that evening. If you were in Jean and Eileen's class in Listowel 50 years ago then get in touch with me and I will pass any enquiries on to Jean and Eileen.
<<<<<<

Blast from the past: These girls could be due a reunion too.
<<<<<<<
New shop with a range of goods similar to Denmyr's .
<<<<<
Early alert for those who are organizing their summer diary
I'll remind you about this again but it looks like we are in for a great weekend
Here is Fealegood's video clip of last year's festival:
http://www.youtube.com/watch?v=dXZYK9FXm2w
<<<<<<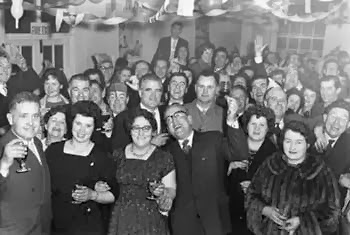 This is a photo from the early days of The London Irish Centre. The Centre opened its doors in 1954. The photo was posted on The London Irish Centre Facebook page.
<<<<<<
Below is a short excerpt from a great essay by Frank McNally on the behavior of fans at Rugby matches
"The exaggerated respect for kickers is of course admirable in its own right. My problem is its sheer hypocrisy in the general context. After all, in just about every other situation that arises in a rugby match, the home crowd is allowed – even expected – to influence the outcome, unfairly or otherwise.
They can howl in indignation at the slightest transgression by opposition players. They can make mock-nervous noises as a snow-capped ball descends towards the visiting full-back. They can cheer like small-minded begrudgers as what was nearly a brilliant, try-scoring move is ruined comically by a pass sailing over the head of the winger. All that is usually filed under "atmosphere".
Home crowds can also intimidate referees. Or at least they have to try. A big theme of the run-up to last Saturday's game, in fact, was Ireland's historically difficult relationship with the English referee, Wayne Barnes, who was portrayed as a whistle-blowing microcosm of the 800 Years of Oppression."
Read the rest of the article here:
http://www.irishtimes.com/culture/heritage/making-an-exhibition-of-ourselves-1.1687785