A Chaffinch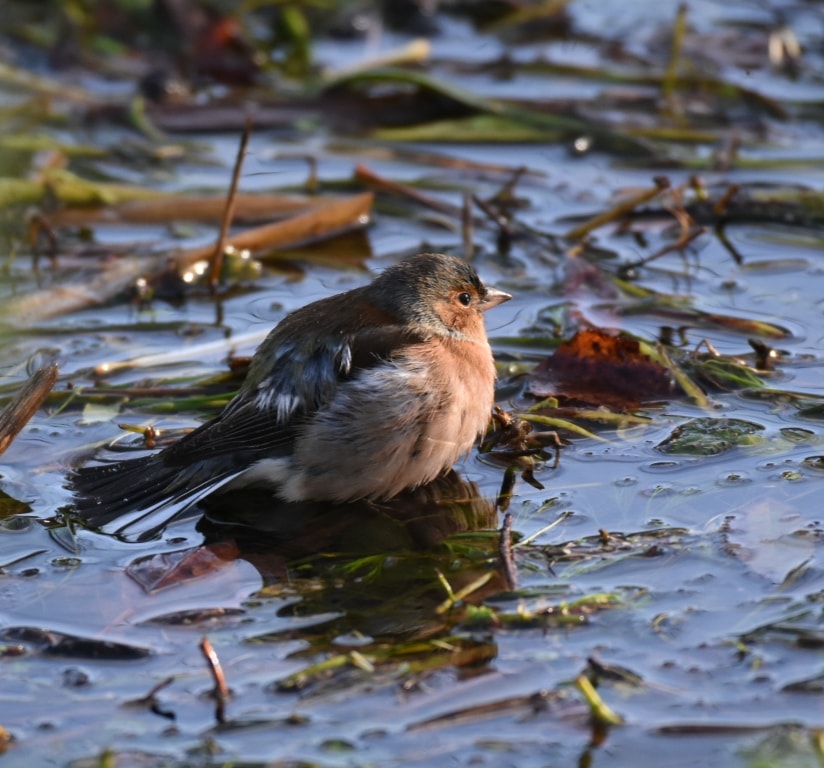 Photo; Chris Grayson
<<<<<<<<<<
In Longueville
While I was in Kanturk we were in celebratory mode. We had Sunday lunch in Longueville House. It's a kind of Downton Abbey style experience, only the food is better. I'd definitely recommend it for a (very) special treat.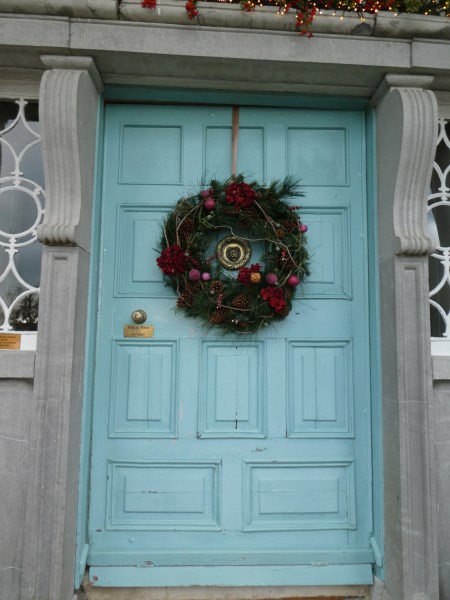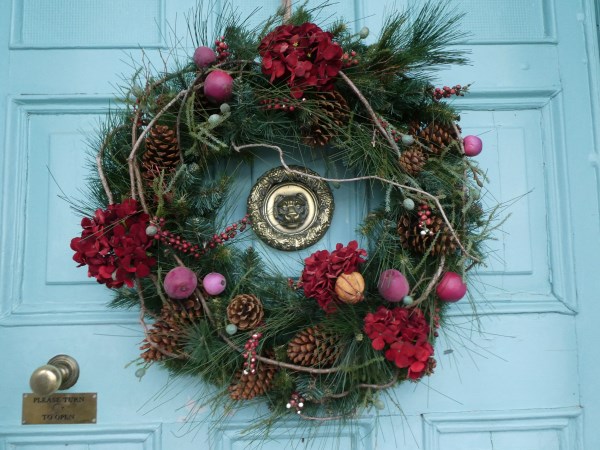 This lovely mannered dog met us on arrival.
To the Manor born!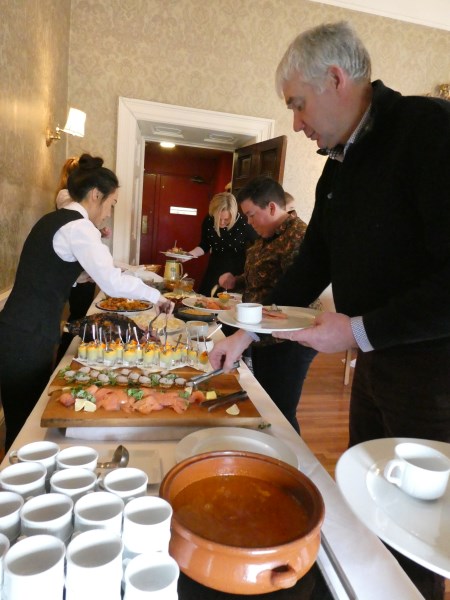 The way Sunday lunch goes is that you order your main course and you choose as many starters as you want from a table heaving with temping things to eat.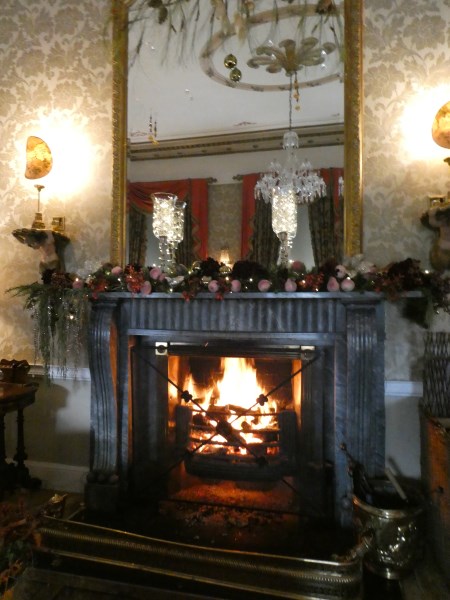 I'll stop teasing you now but suffice it to say that the ambience is warm and welcoming, the food delicious. They make their own cider and brandy and they have a policy of sourcing their ingredients as close to home as possible. It's not really a place for children but the little ones in our company were made welcome and there is a maze for them to play in to work off the lunch.
<<<<<<<
Bread of Heaven
Strange tale of religion and superstition from Dúchas Schools' folklore collection
Little Hands and the Bread Shoes
Once upon a time there lived a man with his wife and son war broke in France, and every Irish man had to go there, and this man had to go also. He wrote letters every day to his wife, and once a wire came to his wife that her husband got killed in the war. She had only one little boy, and he was only a baby. It was a slate house they had.
One day as the little boy was sleeping in his cradle, a slate fell off over the window, and a branch of ivy went in the window and it grew around the child's cot. The child was about four years when he went to school. After a time the children got the "flu", and the little boy took it, and he was very sick, and it was worse he was geting, and at last he died.
His mother kept a little red pair of shoes under her bed, and when she went up in the room the mice had them eaten, and then she took out a loaf of bread out of the bin and softened it in boiling water; and while she was softening the bread a man went in and asked a piece of bread for God's sake. The woman said that she had bread inside, and she had a loaf in the bin.
The man who asked her was Christ at last the boy was buried, and the threw herself on the grave, and the neighbours pulled her away, and she went to bed after going home, and a few nights after her son appeared to her and said I am in the first step of heaven mother, but the bread shoes are keeping me back, and the night he came he said he was in the second step of heaven, but the bread shoes had kept him back and the next night he came he said he was in the third step of heaven but the bread shoes had kept him back, and then they took off the shoes, and he went to heaven. After a short time the boys mother died, and she went to heaven
Collector
Eileen Hannon Age 14- Informant- Mrs Ellen Foley-Age 74- Address, Mountcoal, Co. Kerry
<<<<<<
Greenway
Great news broke this weekend as the sod was turned on the extension from Listowel to Kilmorna of The Greenway.
We owe a big debt of gratitude of the people who fought so hard for this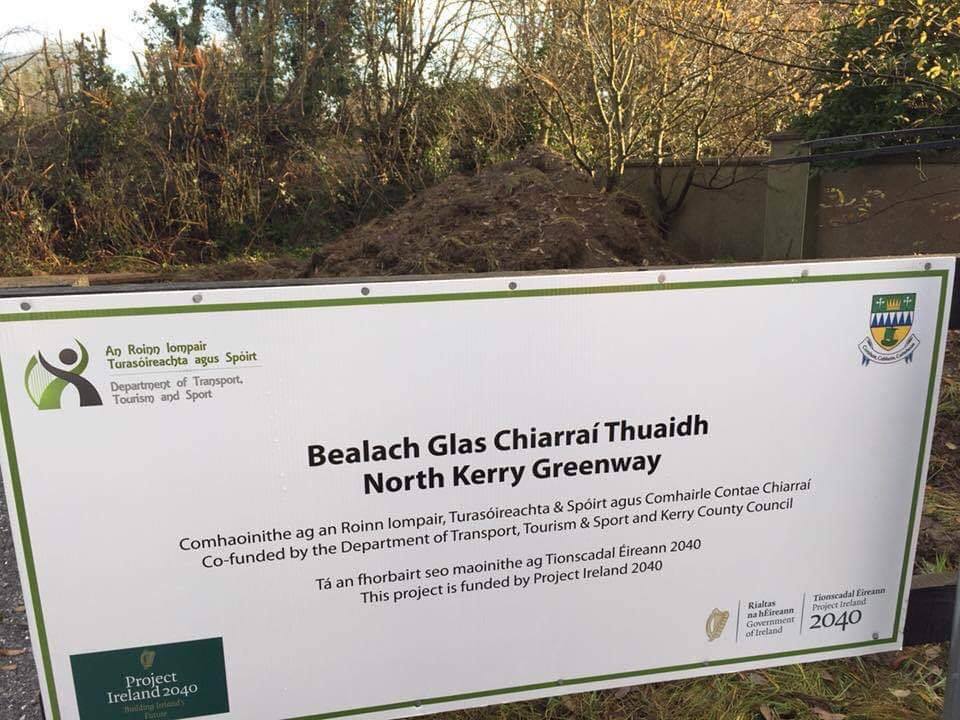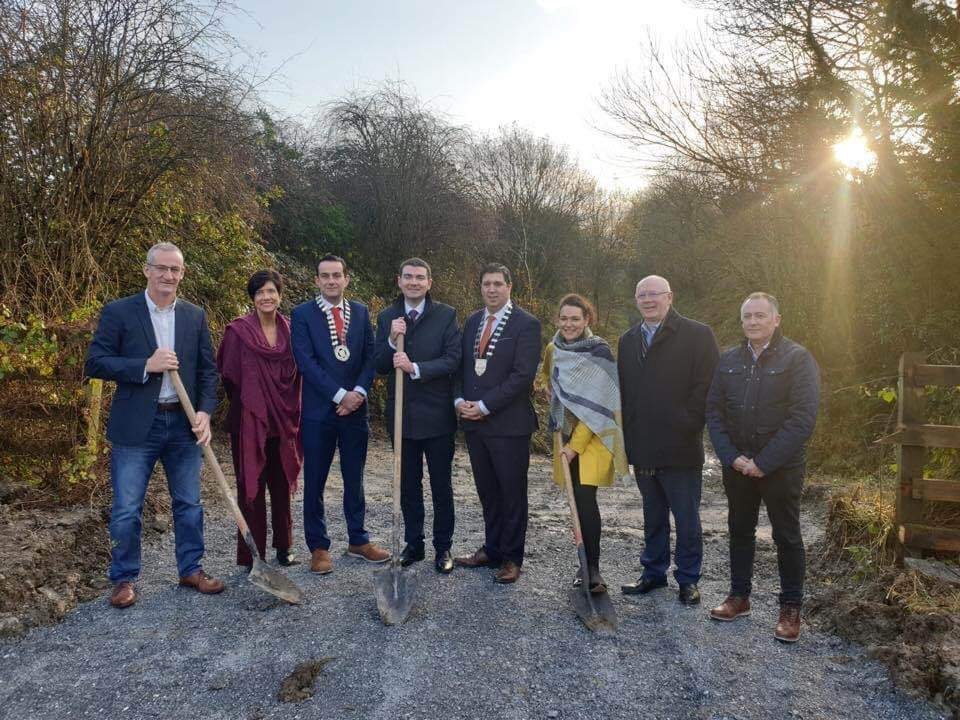 You can see the story in this Facebook video shared by Mike Guerin
>>>>>>>
Late Late Toy Show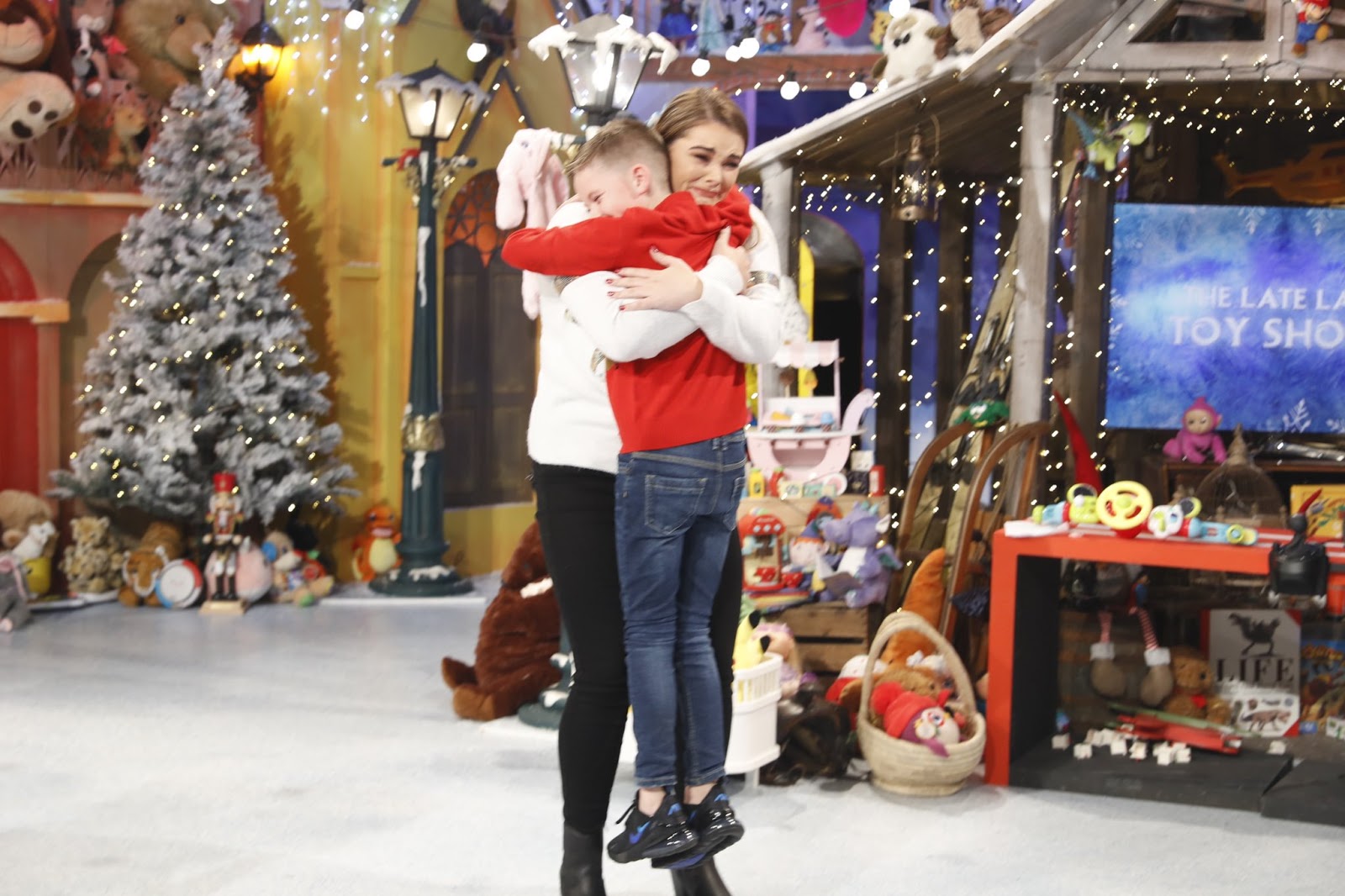 The unanimous verdict is that it was the best yet and I'll tell you why. This year it was more about the children than the toys.