Ballybunion at nightfall, March 4 2016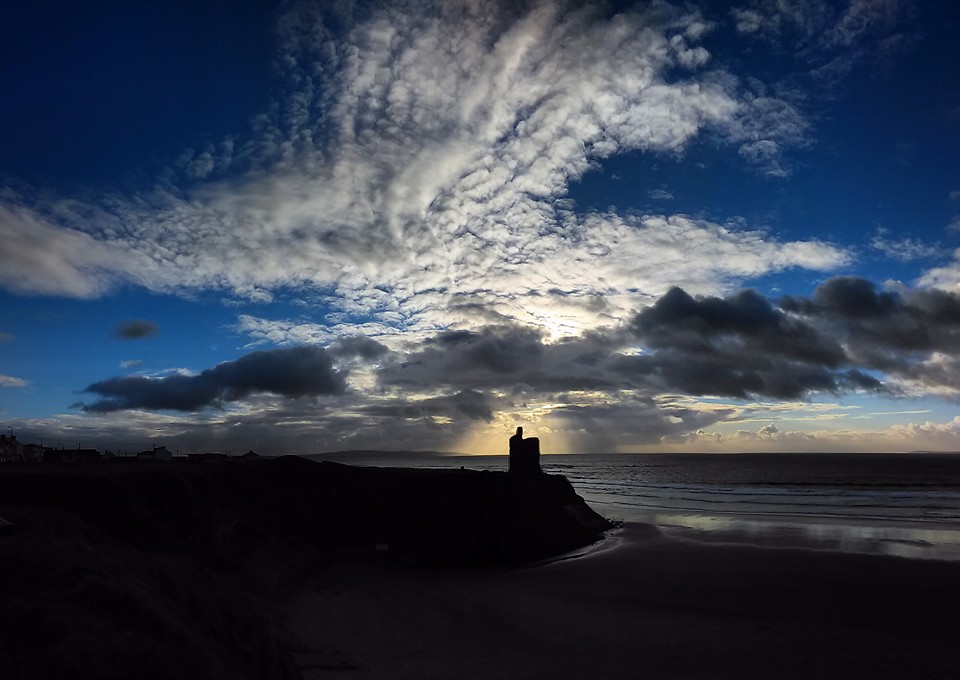 Photo; Jason ODoherty
<<<<<
A Trip to the Beach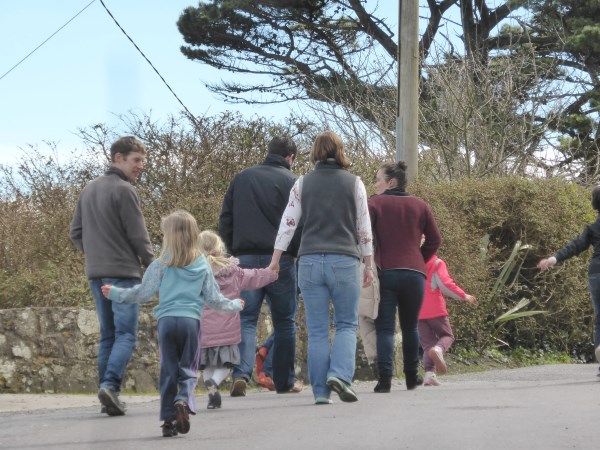 Last week I headed out with some of my Cork family for a trip to the beach at Myrtleville.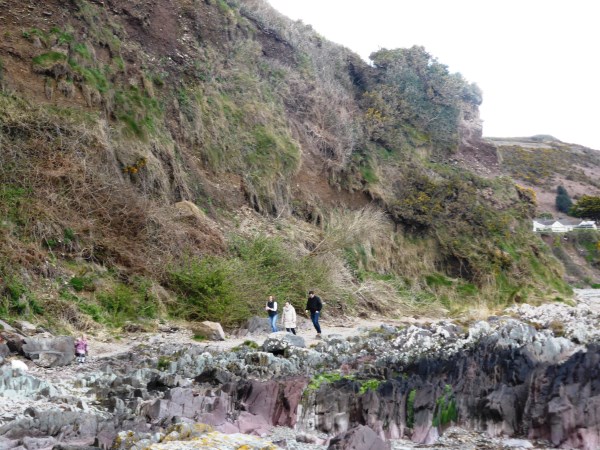 It is a rugged inlet, beautiful and unspoiled.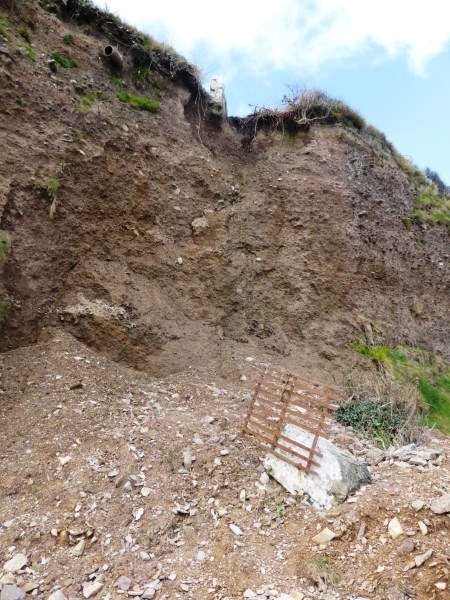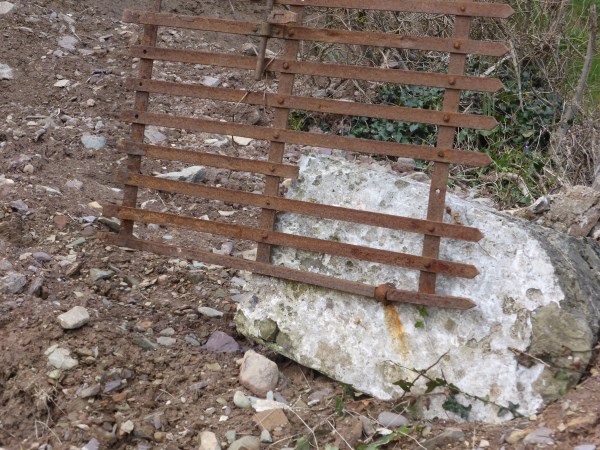 Unspoiled by man that is; Nature has not been so kind. At several places along our walk we saw evidence of massive erosion caused by this winter's inclement weather. This is someone's gate at the bottom of a cliff and, if you look at the picture above you will see the remains of his wall.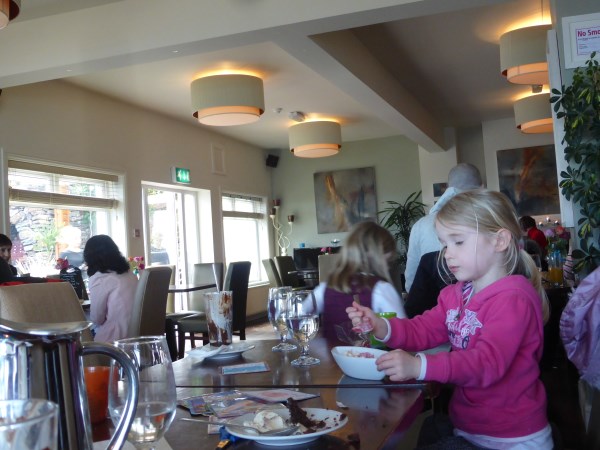 Myrtleville has one of the finest restaurants in Ireland, Bunnyconnelan. I had not been there in years but it is now five times the size it was on my last visit. The food was bigger and better too. The view was spectacular. You have to book well in advance to get a table at the weekends.
<<<<<<


Society Wedding in 1939
Irish Examiner Saturday, 04 November, 1939; Page: 5
FORTHCOMING WEDDING. (Edited)
Kerry Fianna Fail T.D.'s Marriage in London. From Our Correspondent). London, Friday.
Wedding of Frederick H Crowley, Fianna Fail T. D. for Kerry, to Miss Hanora Mary Boland, eldest of five daughters of Mr. John Pius Boland, K.S.G.. MP for South Kerry from 1900 to 1918 was to take place at the Lady Chapel of Westminster Cathedral on December 2nd 1939. Mr Crowley is fourth son of late Mr N Crowley of Banteer. He has been twelve years in the Dail. Mr J P Boland who is general secretary of the catholic Truth Society of England and was one of the whips of the old Irish Nationalist party. At the Olympic Games at Athens 43 years ago, he won the singles and doubles in lawn tennis. He was involved in drawing up statues of N.U.I. Registration of national trade mark of Ireland and promoted Irish as an essential subject for entry to university. Miss Bridget Boland, sister of the bride, wrote book called Wild geese and also wrote for films.
<<<<<<<
You can still buy periwinkles on the street in Ballybunion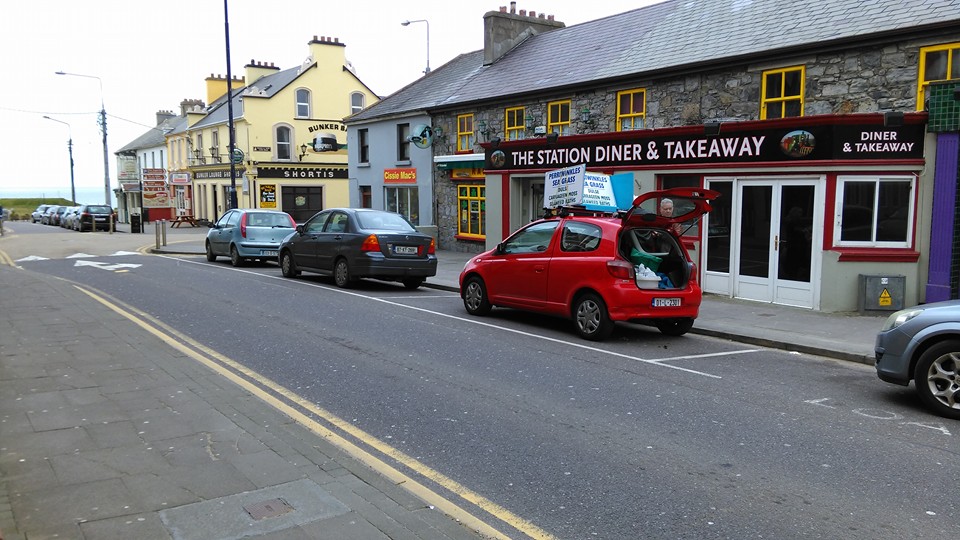 photo: Jason ODoherty
<<<<<<<
Angels on my Nerves
One of the speakers at the recent Women in Media weekend in Ballybunion was Lorna Byrne, author of the best selling Angels in My Hair and a kind of angel whisperer.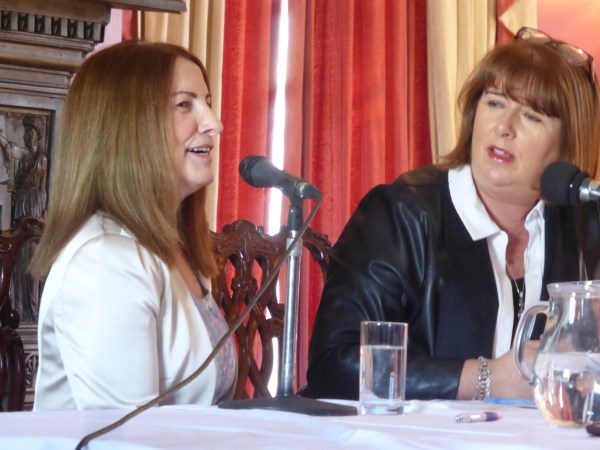 Lorna Byrne with Barbara Scully who interviewed her.
Lorna sees an audience double the size of what we see because she sees each of us accompanied by a guardian angel. To the great surprise of a lady at the back of the room, she saw her guardian angel swirling around dressed in peacock robes. Apart from this over exuberant angel she did not mention any of the others present or their antics.
Lorna has a very strange set of beliefs about angels and about life in general. I found it very hard to take what she was saying seriously but my skepticism would not bother her as she is well used to unbelievers like me. She says that God does not allow her to have many friends in case she is contaminated.
In Lorna's case I think the kindest thing I can say is that maybe the end justifies the means. She has earned oodles of cash from her book sales and her speaking tours and she spends it on charities that help impoverished children. One of her pet causes is climate change. She speaks to the angel who is in charge of the earth. He is dressed like an old fashioned professor and he wears a silly tricorn hat. He wants us to change or ways, but then, doesn't everyone?
<<<<<<


People I met in Banna at The Casement event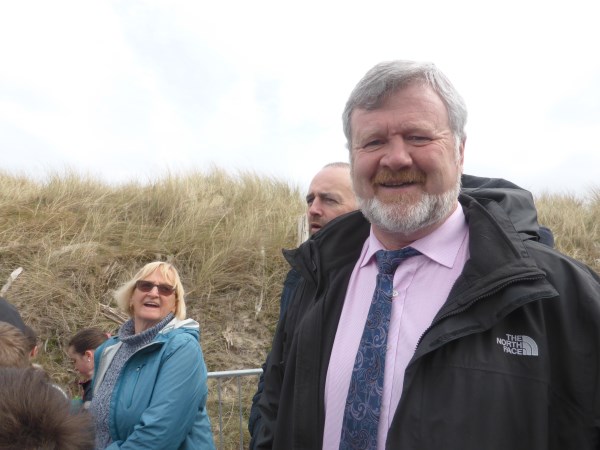 Eoin Liston was among the familiar faces in the crowd.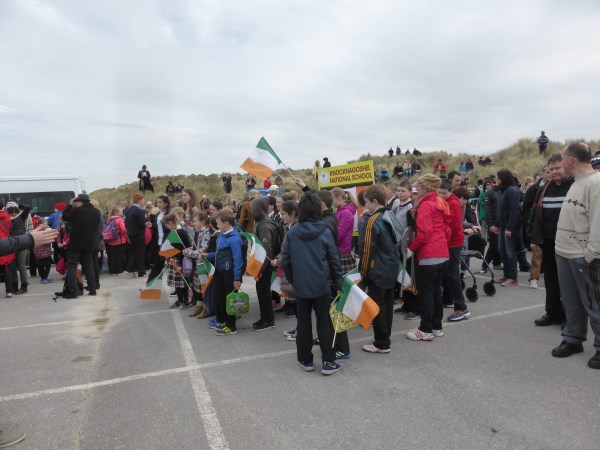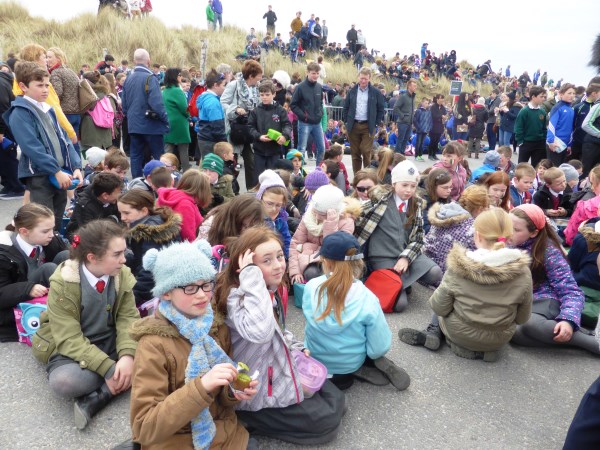 There were school children there by the busload enjoying the best kind of history lesson.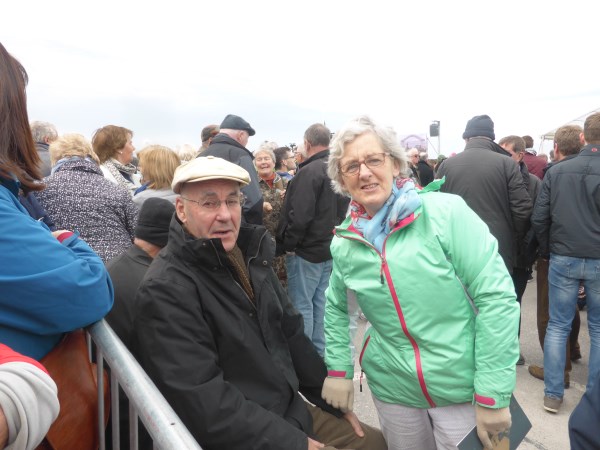 Jim MacMahon and Judy MaMahon were there.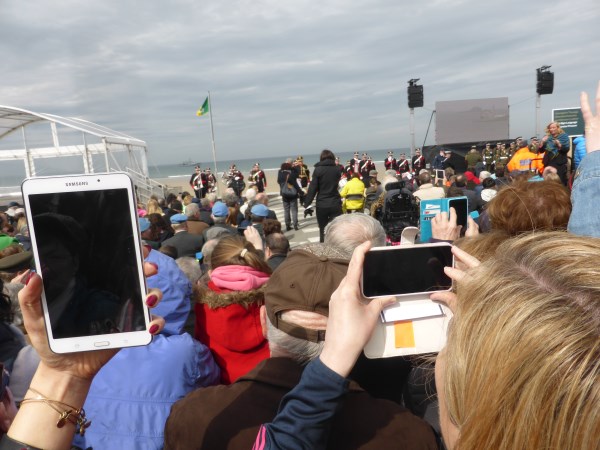 Everyone is a cameraman nowadays.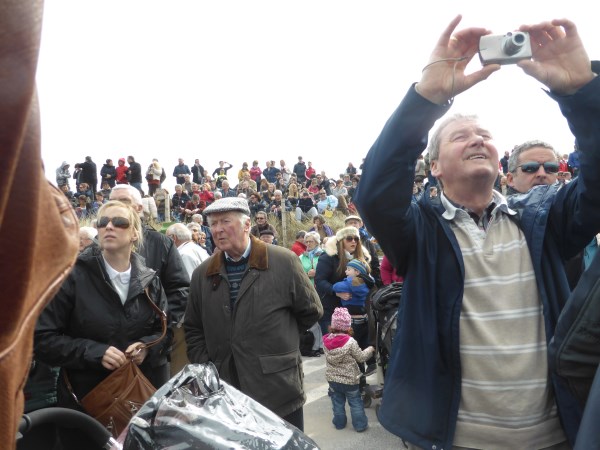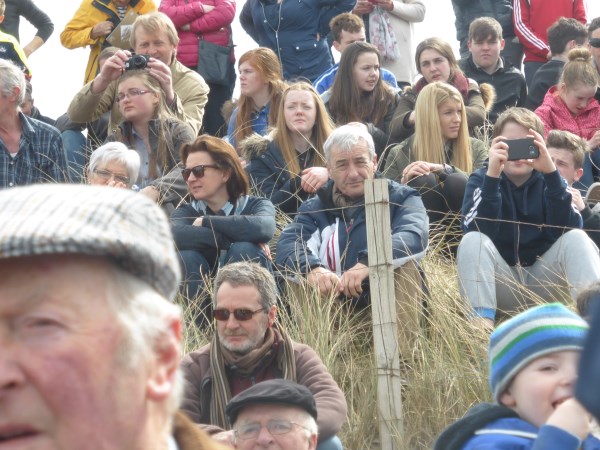 Some people watched from a perch on the sand dunes.
<<<<<<<
An Evening of Music in St. John's
Patrick Joy asked me to tell you all about this musical; evening with a difference.
"North Kerry College Music technology students "The Gang" are holding their end of year concert at St. John's Theatre Listowel on the 26th of April. This has been a combination of a years work, where the students have been studying a range of Music Modules such as Music technology, ethnomusicology, and music Industry studies. Students also study sound engineering each week at Tralee IT as part of this course. Tickets (5euro) can be purchased from North Kerry college or you can pay at the door. There will be an arrange of music show cased on the night from soft rock, to pop, to trad. The music Technology course is in its 5th year and the concert is always a roaring success."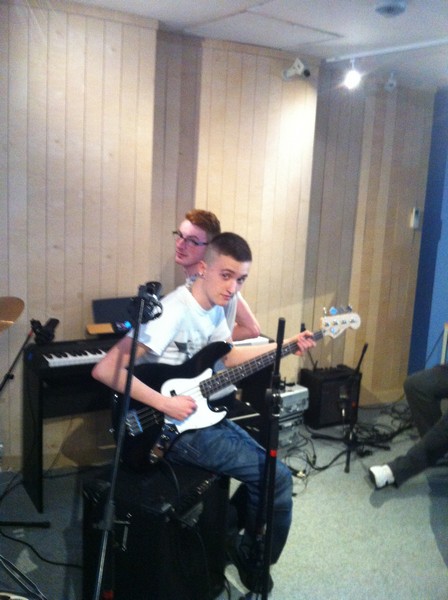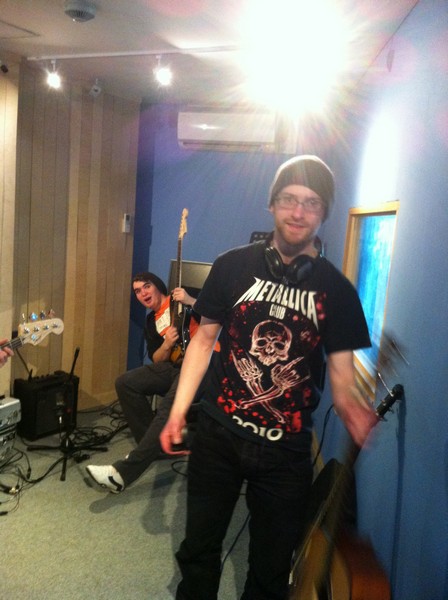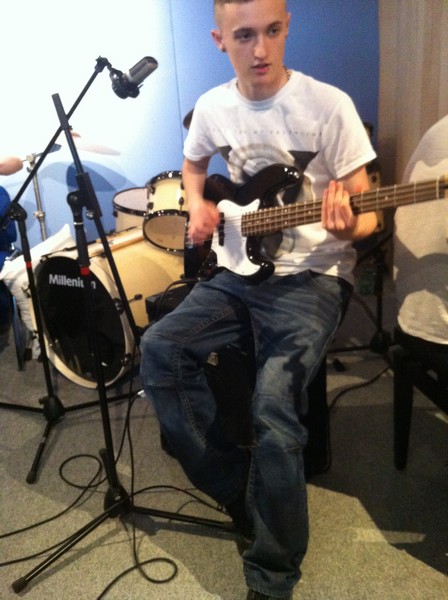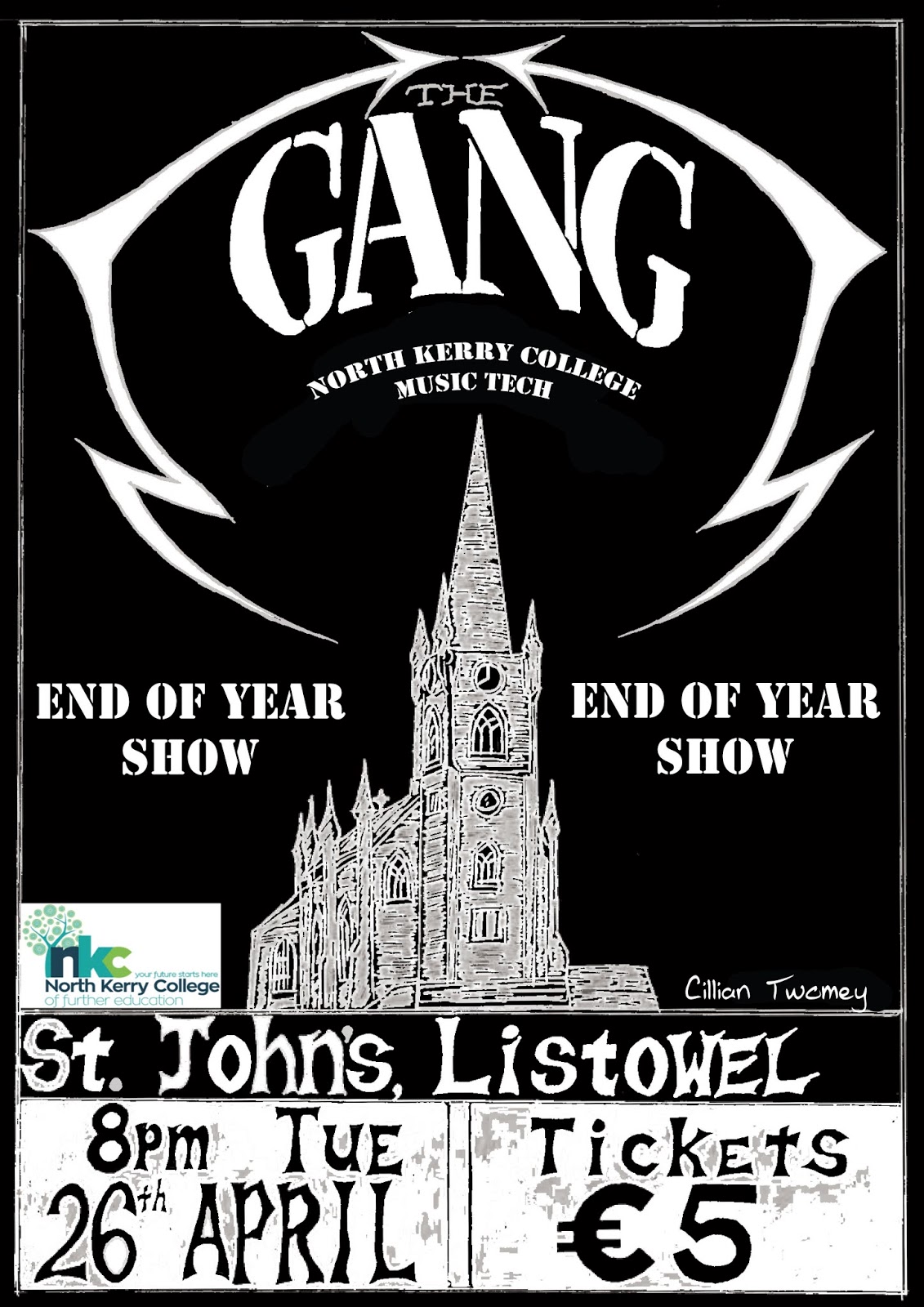 <<<<<<,
Sunday April 24 in Croke Park, Not Kerry's Finest Hour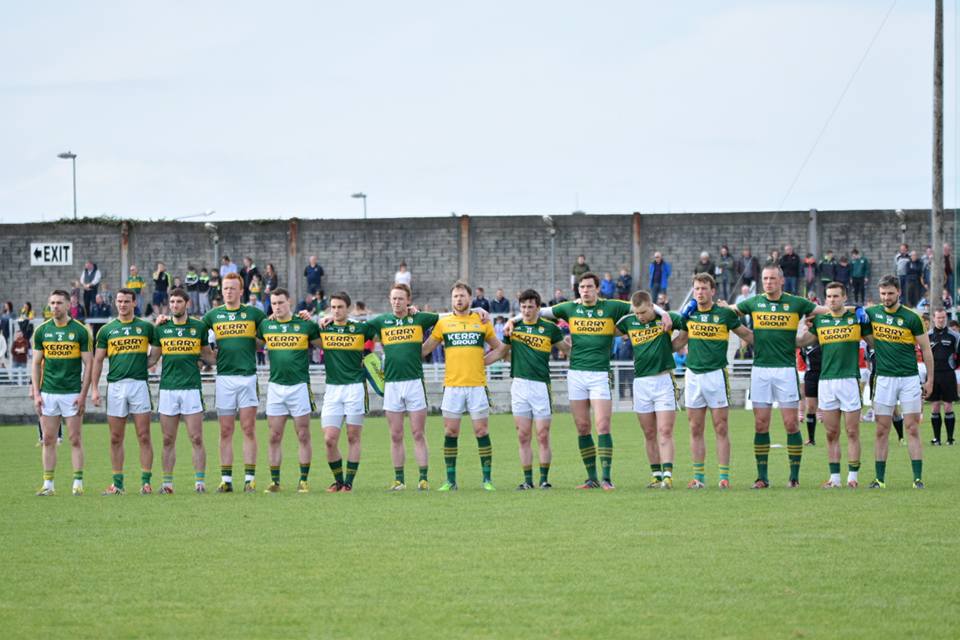 (photo: Chris Grayson)