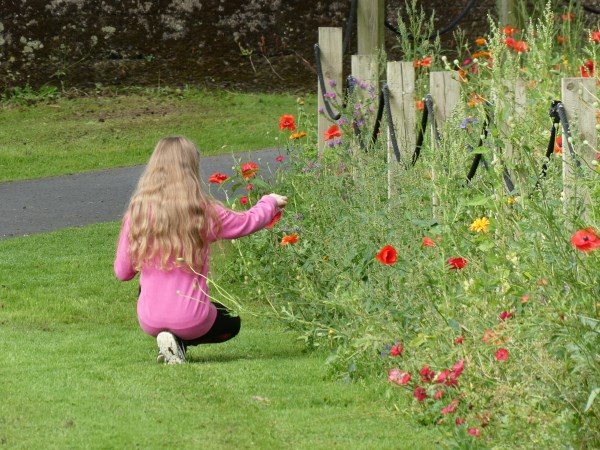 Róisín in The wildflower meadow in Ballincollig Regional Park
Ungardening is the new craze…..happy days! You just sow the seeds and let Nature take its course. No need to mow or weed or thin or dead head or any of that backbreaking gardening that people have been doing for ages. If Capability Brown were alive today he'd be ungardening.
<<<<<<
Lough Boora Visit
During a recent visit to the Kildare branch of my family, I spent a lovely morning in Lough Boora. This visitor centre is located just outside Tullamore. It used to be a Bord na Mona bog. It is now a cycleway/walkway, sculpture park, wildlife reserve and biodiversity area. It's well worth a visit if you are ever in the midlands.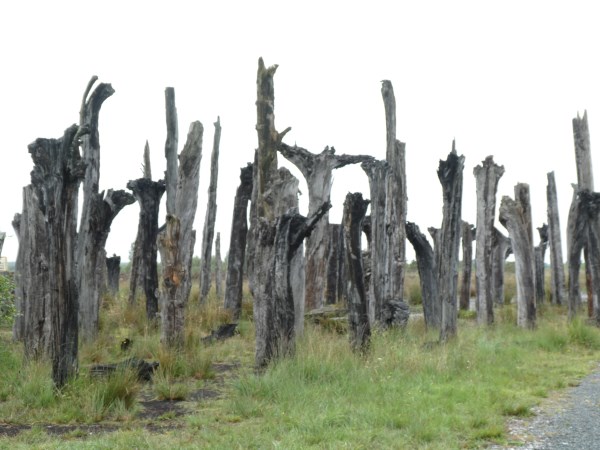 These trees are thousands of years old. When they drained the bog, there they were, growing just like this.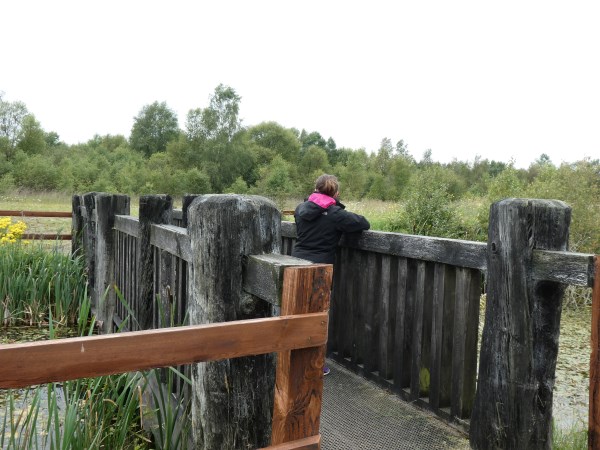 Don O'Boyle is the sculptor who made this beautiful and practical bog oak bridge.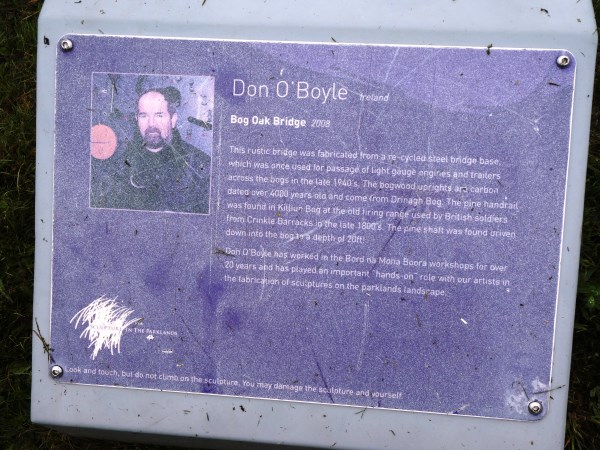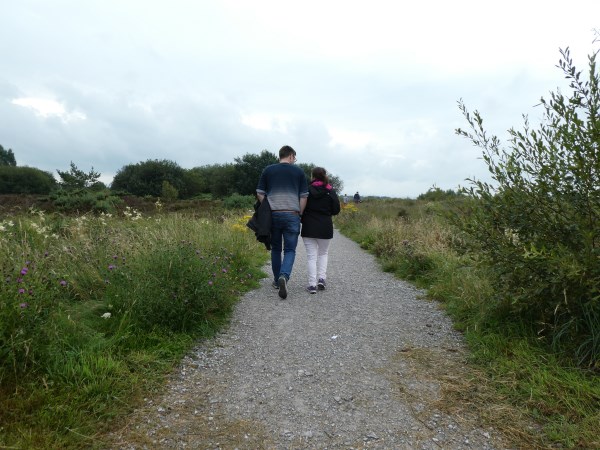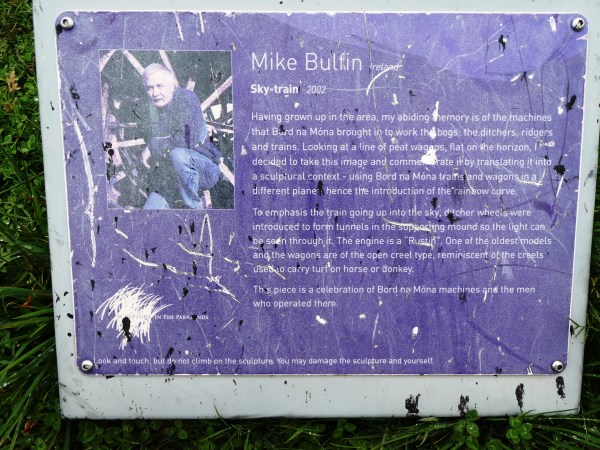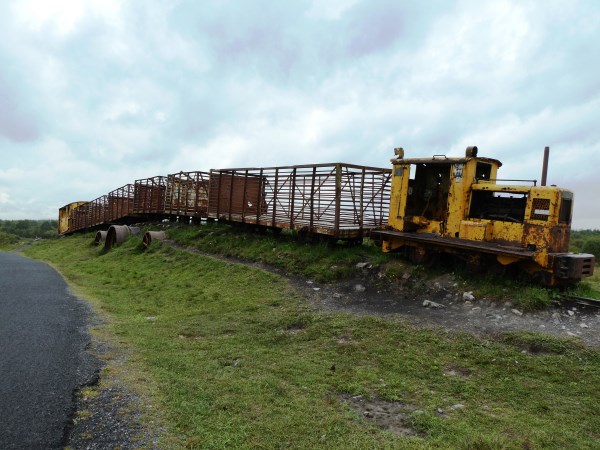 This sculpture installation is the Sky train. The local people called This bog train a sky train because when it ran through the bog it appeared to go up to the sky.
Everywhere around there is a mixture of the natural and the man made.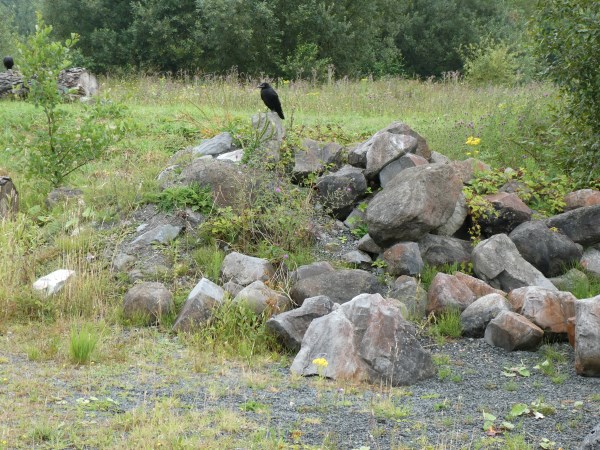 A crow rests on a heap of discarded stones.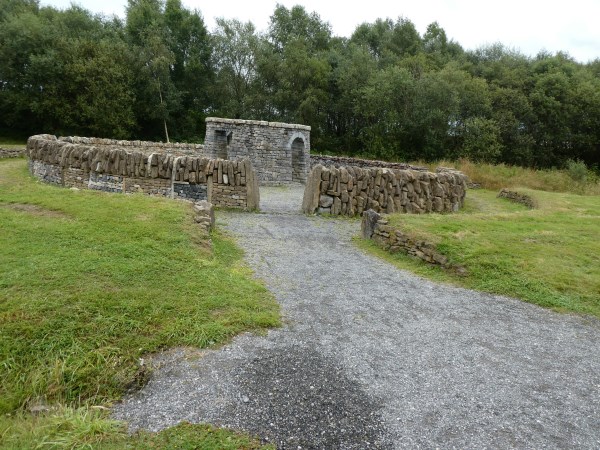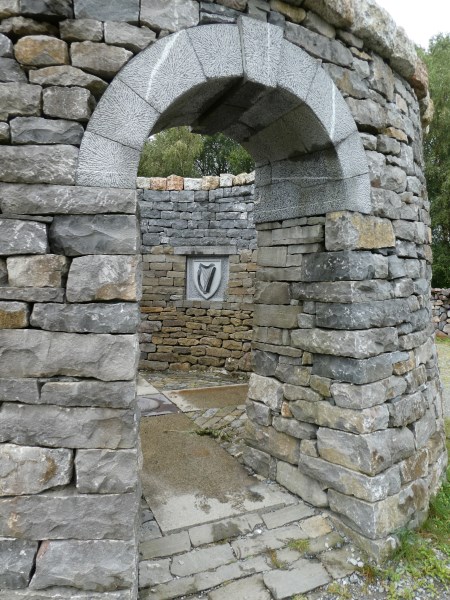 This sculpture represents the four provinces of Ireland.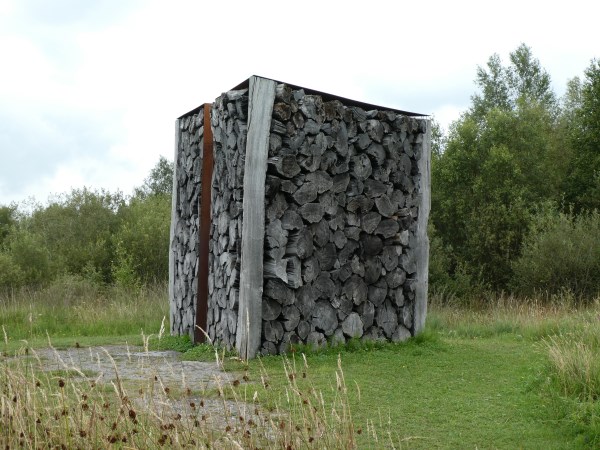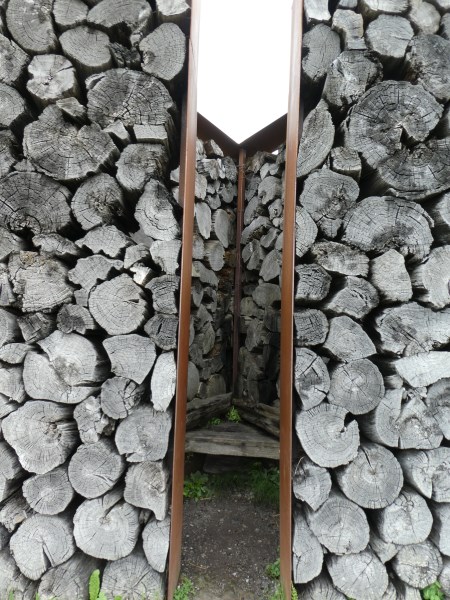 This one is a kind of optical illusion. The logs appear to go all the way through until you look round the side and see that there is a seat inside a very narrow doorway…ingenious.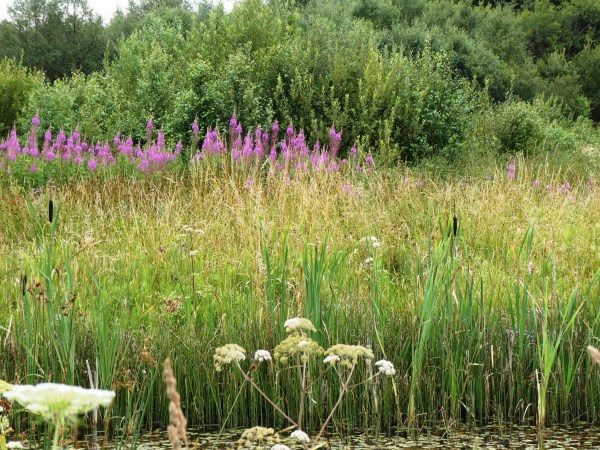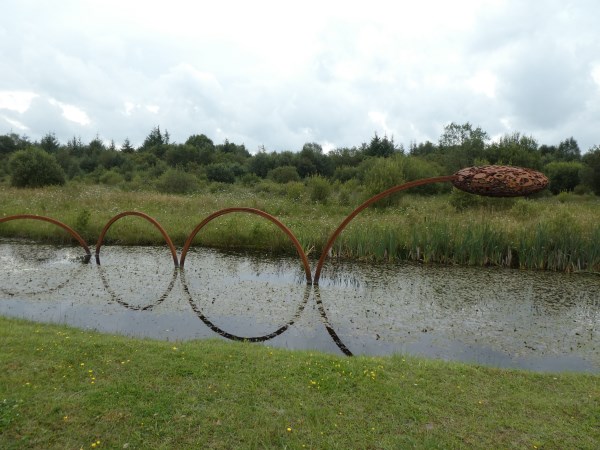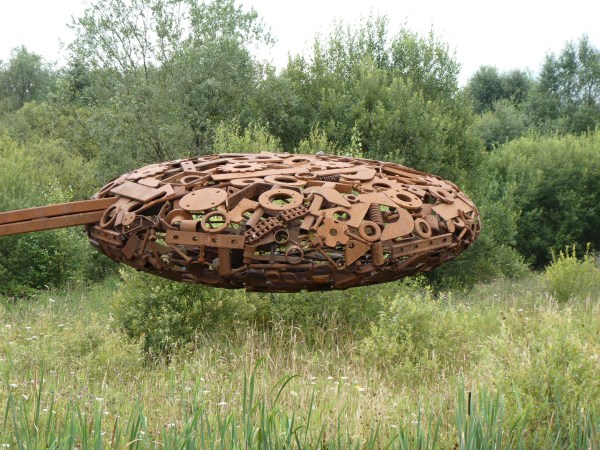 This sculpture is made from old pieces of scrapped machines. I thought it was a dragon but it is actually a skimming stone.
I have given you just a small taste of Lough Boora. It's a great place, very peaceful and energising.
<<<<<<<
Today's Fun Fact
from The Second Book of General Ignorance
People who are lost, walk, not in straight lines, but in circles. A scientific experiment in 2009 proved that people, when deprived of visual clues, walk round in circles. Volunteers were set down in a particularly empty part of the Sahara. When the sun or moon was out, they walked in straight lines but as soon as they were left in complete darkness they walked round in circles. Another group of volunteers were blindfolded and they too walked round in circles, the diameter of the circle being smaller, at about 20 metres.
The research proved that people have no instinctive sense of direction. We rely on visual clues.
<<<<<<
The Lartigue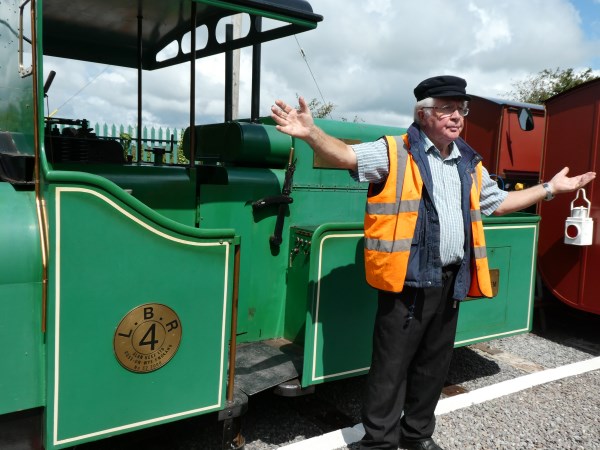 I visited The Lartigue for the first time this year last week. I was in luck because it was Michael Guerin's day for volunteering. Michael is really really knowledgeable about the history of The Lartigue so I'll be telling you more in future posts.
<<<<<<


When You live in the Literary Capital of Ireland


even ordinary things become rhymes.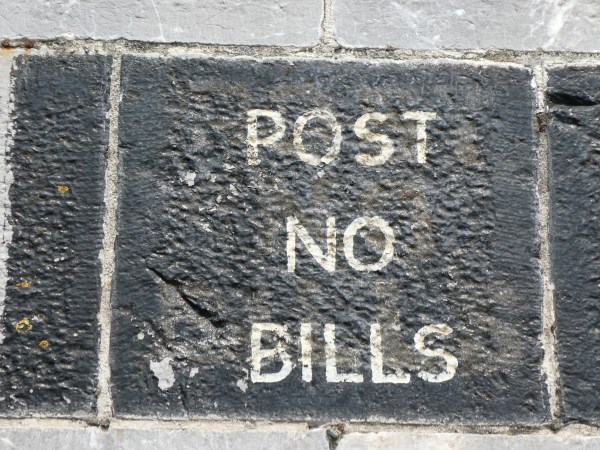 Mike Moriarty tells me that the local boys had a rhyme for this:
Post no bills
Play no balls
Kiss no girls
Behind these walls.
<<<<<<<<<<<


Revival 2019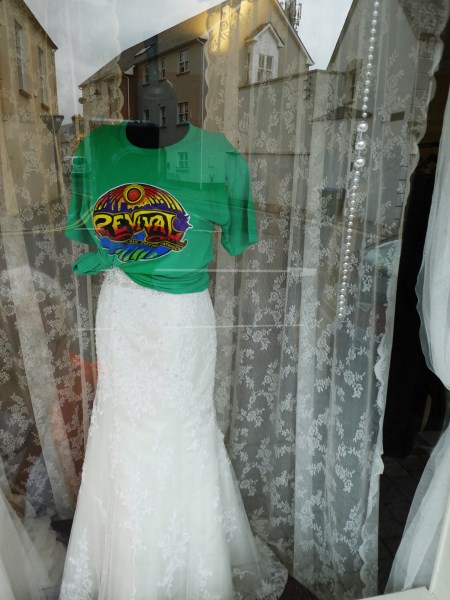 Revival 2019 was a resounding success. People who know more about these things than I know (that wouldn't be hard!) tell me that it was the best run festival they were ever at. They are still marvelling at the "real" toilets.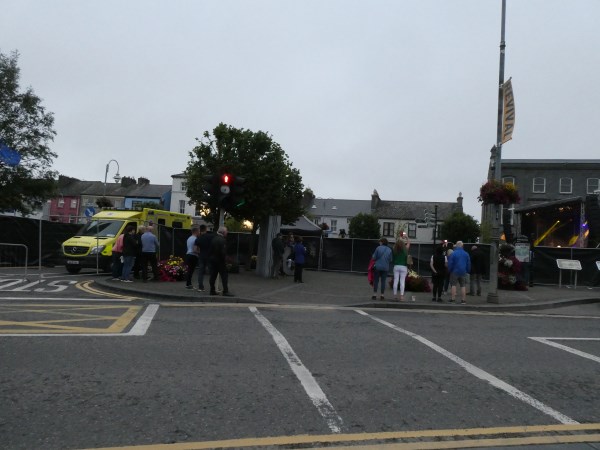 I joined the happy crew of local people and children outside the fence on Friday night. We enjoyed a great free concert.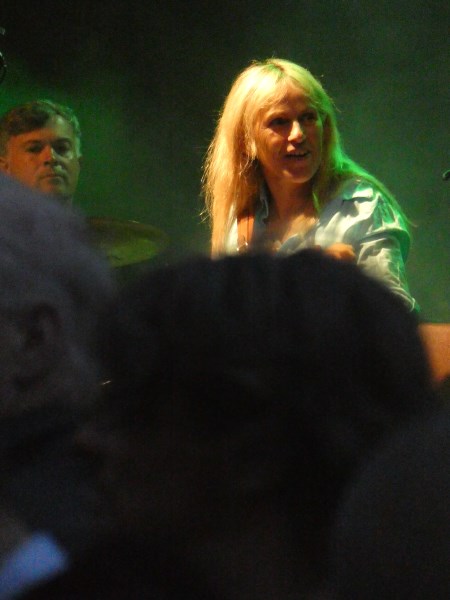 Everyone loved Sharon Shannon. She kept the whole show going on Friday. People who came indifferent left as firm fans.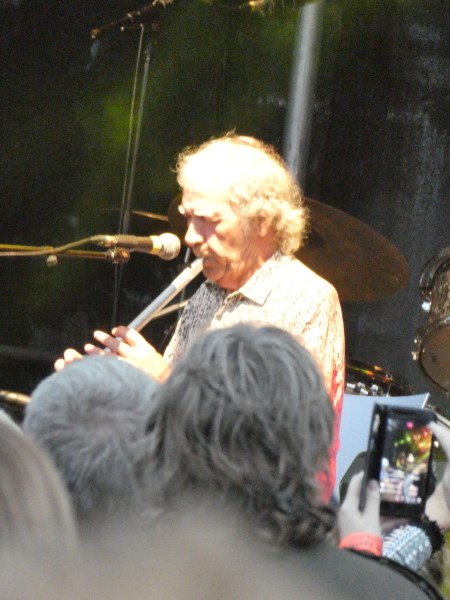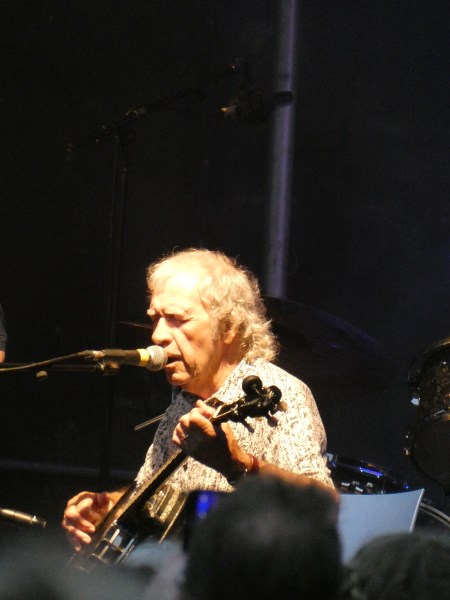 Whether whistling, singing, or telling yarns, Finbarr Furey was brilliant. His set went down a treat and he genuinely loved being back in Listowel where he won his first Fleadh Cheoil prize on the uileann pipes many moons ago
Mundy and Sinead O'Connor were on past my bedtime but I'm told they were well received as well.