St. Michael's Graveyard on a misty October morning, 2014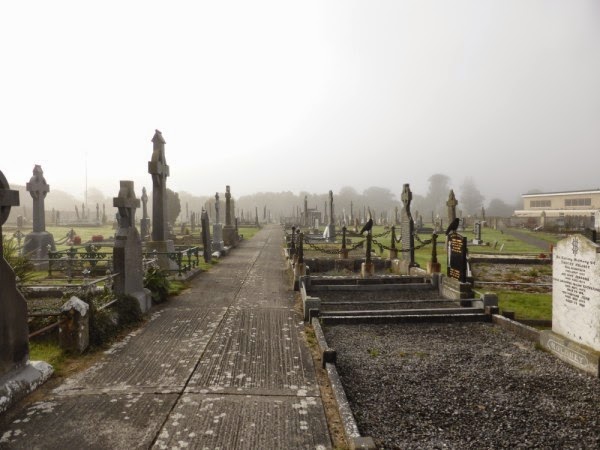 <<<<<<
Mike the Pies


This iconic bar in Upper William St. takes its name from the famous meat pies which were traditionally served there during Raceweek. The photographs below appeared on the pub's Facebook page
Local people put the date of the first photo at 1984 or 89. The second one shows the popular pub in more recent times.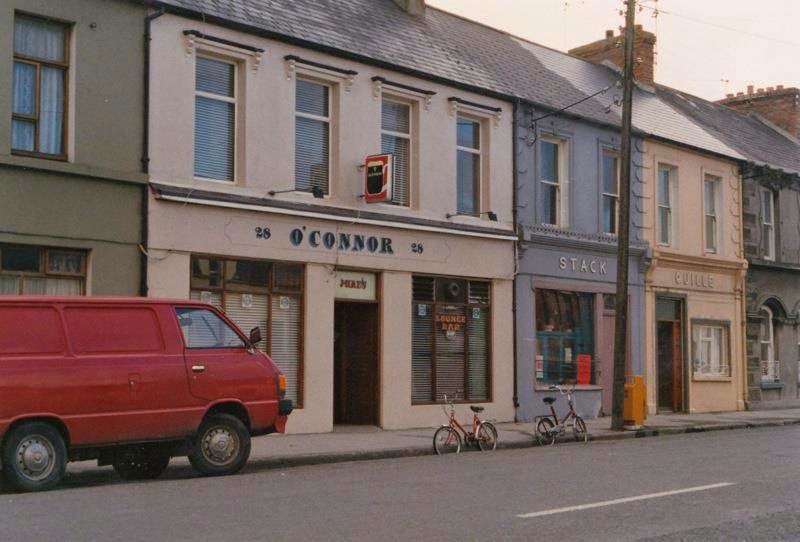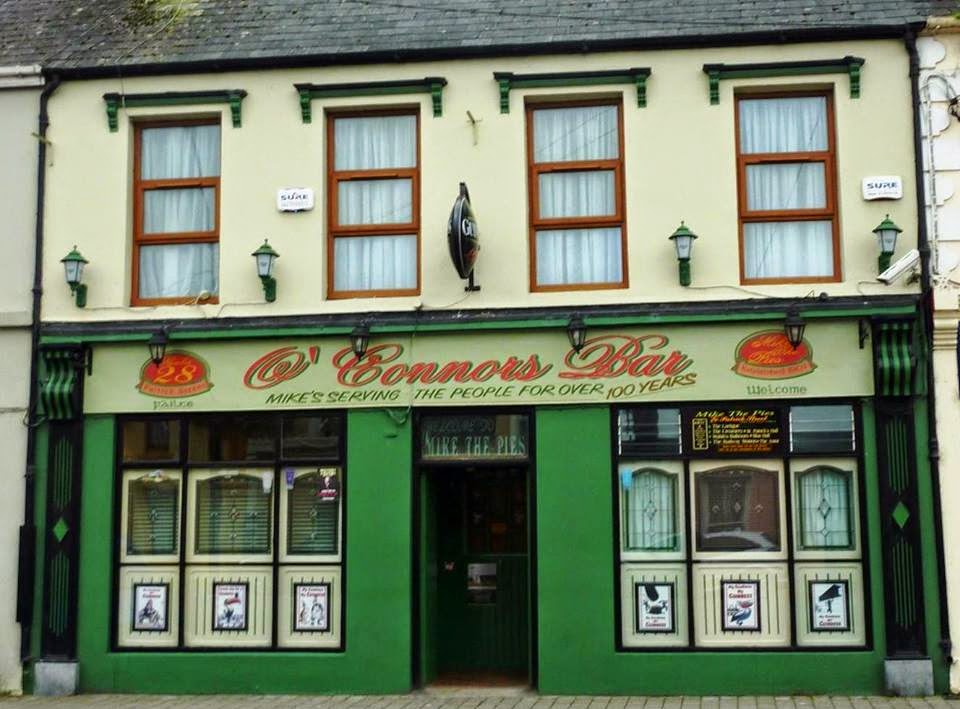 <<<<<<<
Scouts in Market St. in the 1940s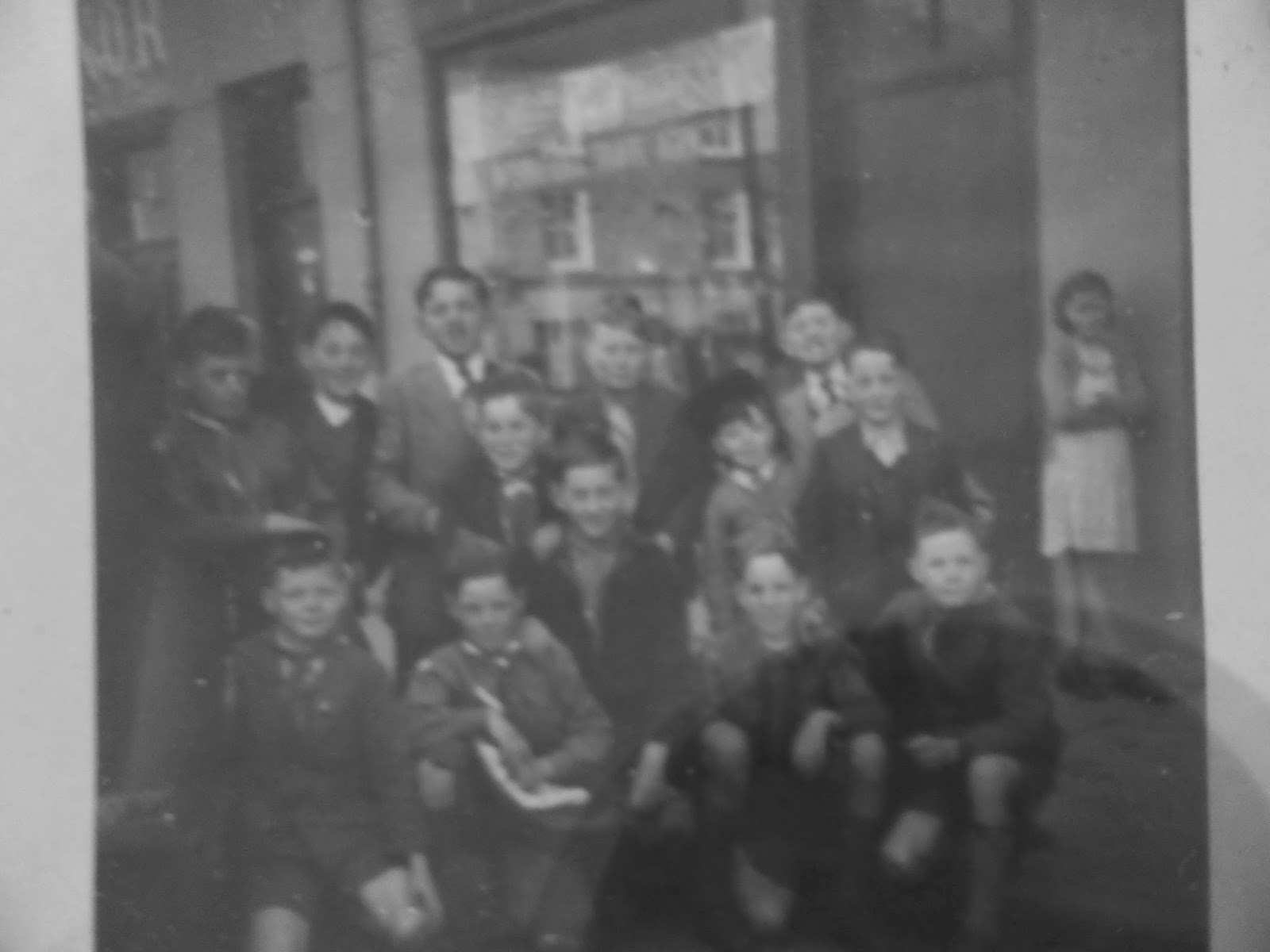 <<<<<<
Memories, Memories!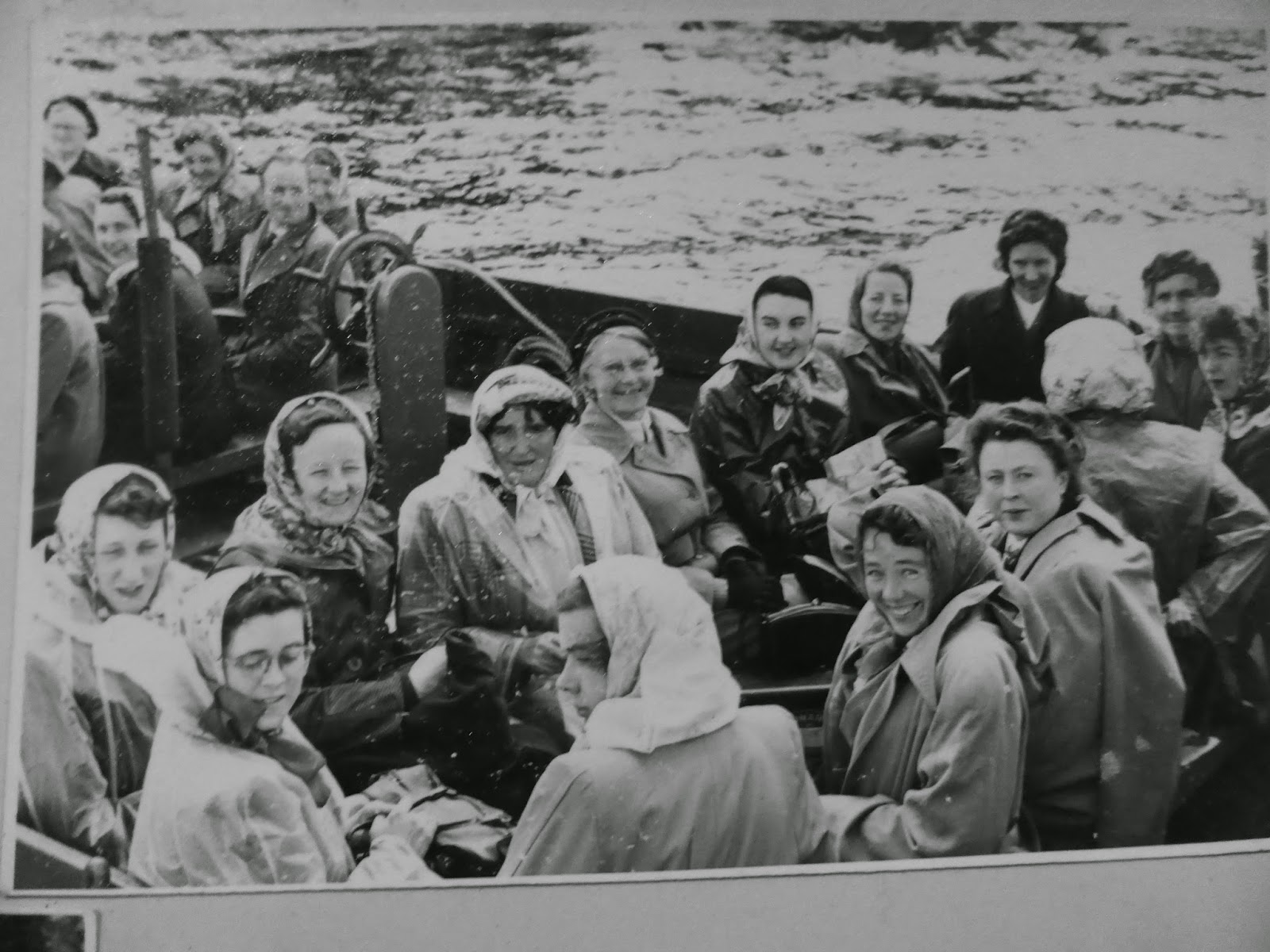 Michael Kennelly's Lough Derg picture brought back many memories for my blog readers. Listowel people took many of these pilgrimages right up to the 1980s. with many people traveling to the penitential island year after year.
Names for these ladies are slow in coming forward but this might be helpful:
"From that picture of the Lough Derg group on the boat I recognize two people: Eileen Bunyan, Convent Cross (in the dark suit at the back) and Margaret Brown, Convent St. (looking at the camera with coat over her shoulders.




One diligent historian has taken it upon himself to write to the record keeper in Lough Derg. Below is her reply:
Thank you so much for your email . It is amazing to see the old photographs from the pilgrimage in 1954.

I can check our pilgrim ledgers to see if 1954 Season is there – not all years were preserved. If it is there then it simply lists the pilgrims names, no address etc. But perhaps I can identify Michael Kennelly's name and see who is listed immediately before and after him. Did the 2000 pilgrims travel over the course of the whole Season (1st June – 13th August). 34,039 pilgrims in total made the pilgrimage in 1954, the second highest number for any one season since pilgrims numbers have been recorded since 1861. The highest number was 34,645 recorded in 1952. I wonder what was the reason for such high numbers in the early 1950's?

Leave this with me . Our archives are on the Island and I am now back in our office in Pettigo Village for the winter months but I do plan to go across to the Island one day next week to tidy up a few bits and pieces and I will check the ledgers then.

Best regards

Maureen Boyle

PA Fr Owen J Mc Eneaney, Prior
<<<<<<<<
Did you have one of these?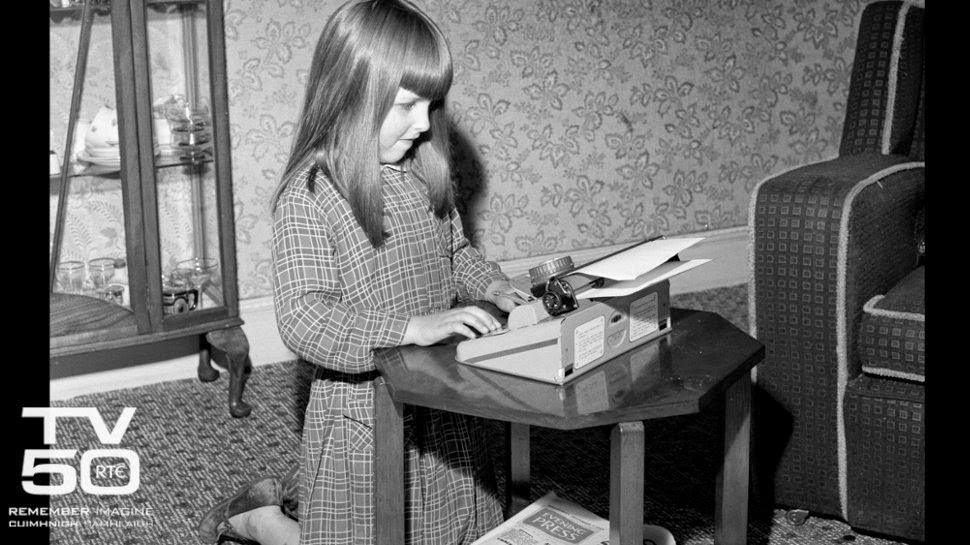 This is a photo from the 1970s of little girl on her typewriter writing her first novel.
Fast forward to 2014. Today's little girl who, in the parlance of the trade, is "a digital native" will write her novel on her tablet. It will never see paper. It will be downloaded by anyone who wants to read it and it will come with interactive graphics and lots of embedded content.
The long predicted demise of the book, as we know it, is upon us. Future generations will subscribe to a service like Netflix, pay a regular subscription and read whatever they want when they want on their tablet or smart phone.
Dedicated ebook devices like Kindle have had their day too. Future readers will merely flip their tablet into "book mode" and hey presto, they have all the benefits of back lighting, book marking etc.
Such is the onward march of progress!!!!
<<<<<<<
Nowhere to go In Ballybunion