Tiger on the rocks at Ballybunion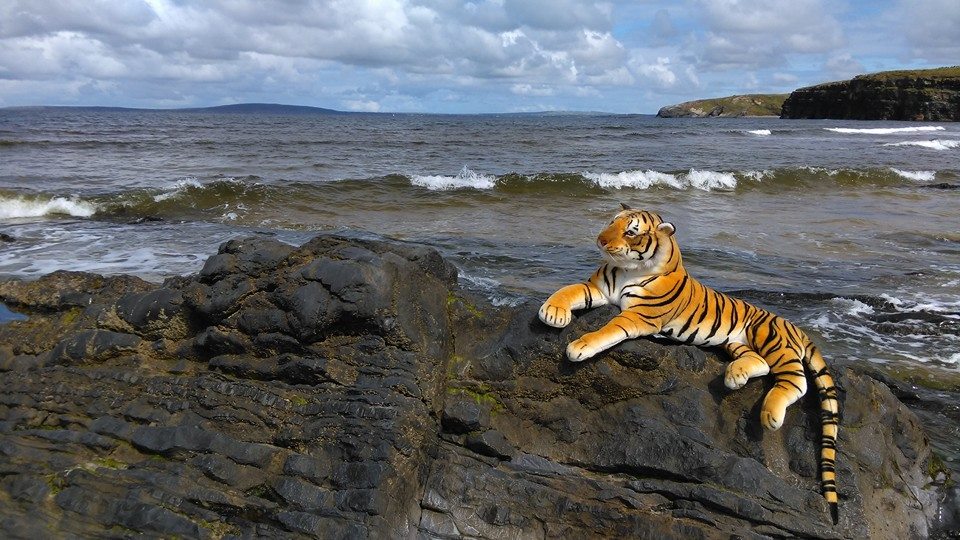 Photo;Ballybunion Prints
<<<<<<
From Time Travel Kerry
The link above will lead you to a great site which has then and now photos from all over Kerry. I've put just two of the many Listowel ones here. The site is on Facebook and I know that many of my blog followers "don't do Facebook" and so might miss these treasures.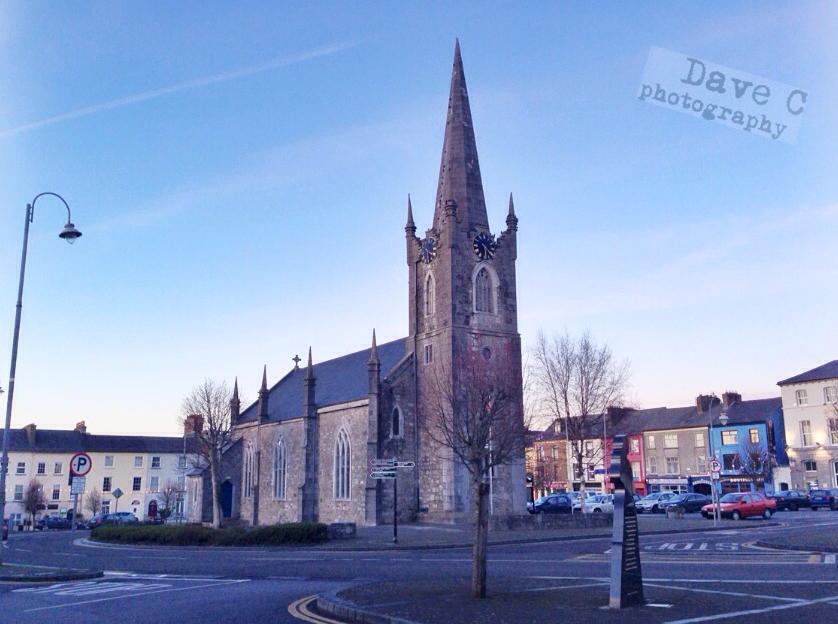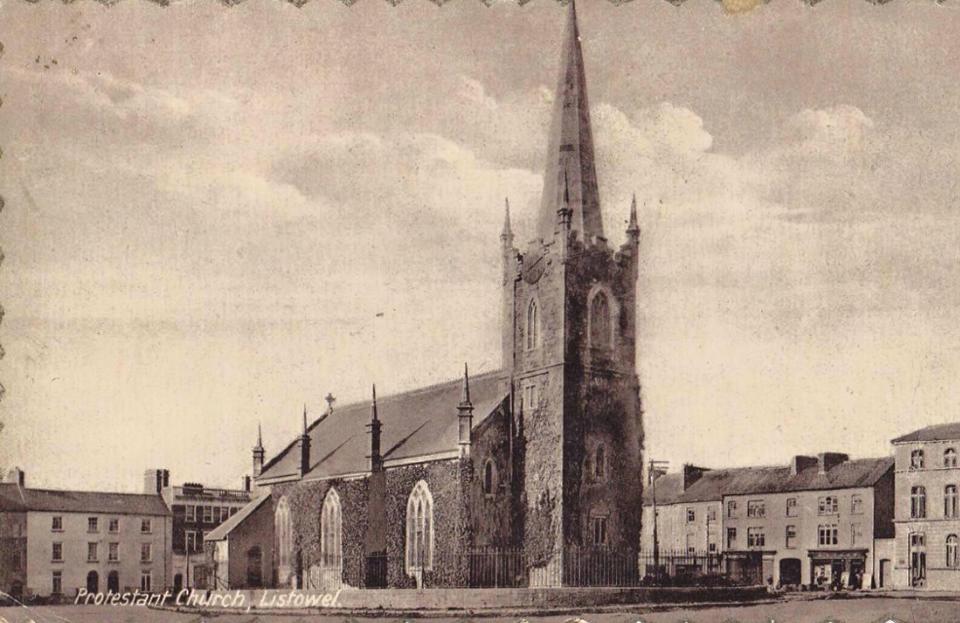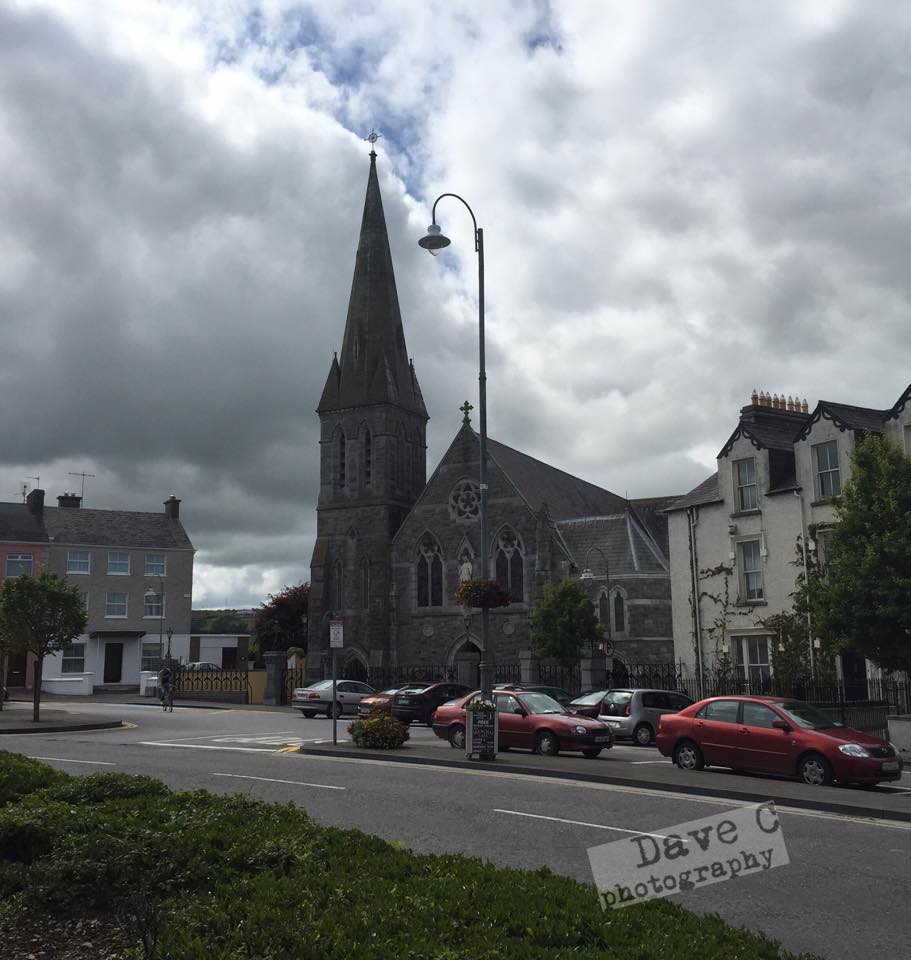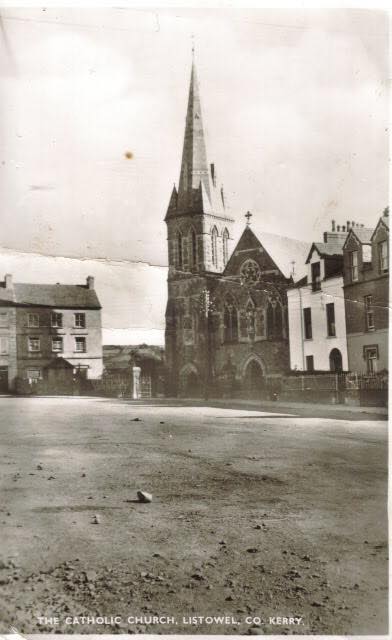 Apart from the demolition of the house in white above, little has changed archictecturally in The Square.
<<<<<


Bord na Mona: a Lyre Connection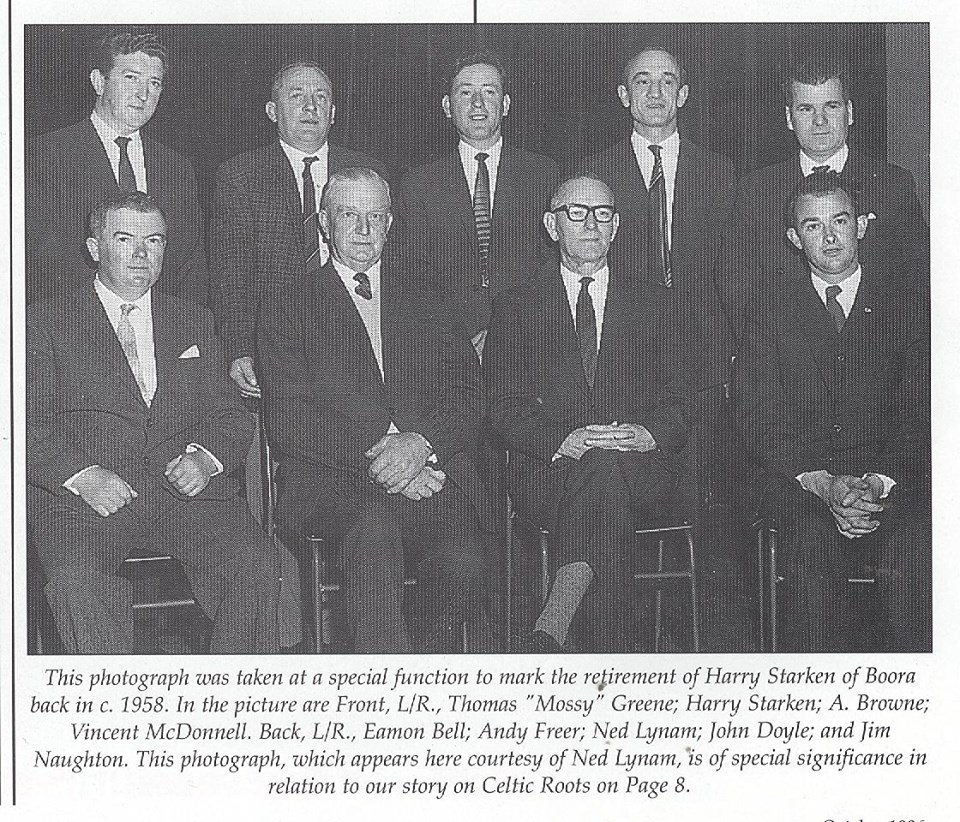 "We had a request for items about the former Turf Development Board and BnM works at Lyrecrumpane in Kerry. This photo was taken at the retirement of Harry Starken of Boora in 1958. Harry Starken, second left front row, was a German who brought the first machinery to the Turf Development Board in 1936. The machinery was used in Turraun, Co. Offaly. While assembling the machine, he fell in love (bet he didn't expect that to happen) and married a local girl, Elizabeth Cloonan from Leabeg. He remained in Ireland and was transferred to Lyrecrumpane in Kerry. "


photo and text from Bord na Mona Heartland


<<<<<<<<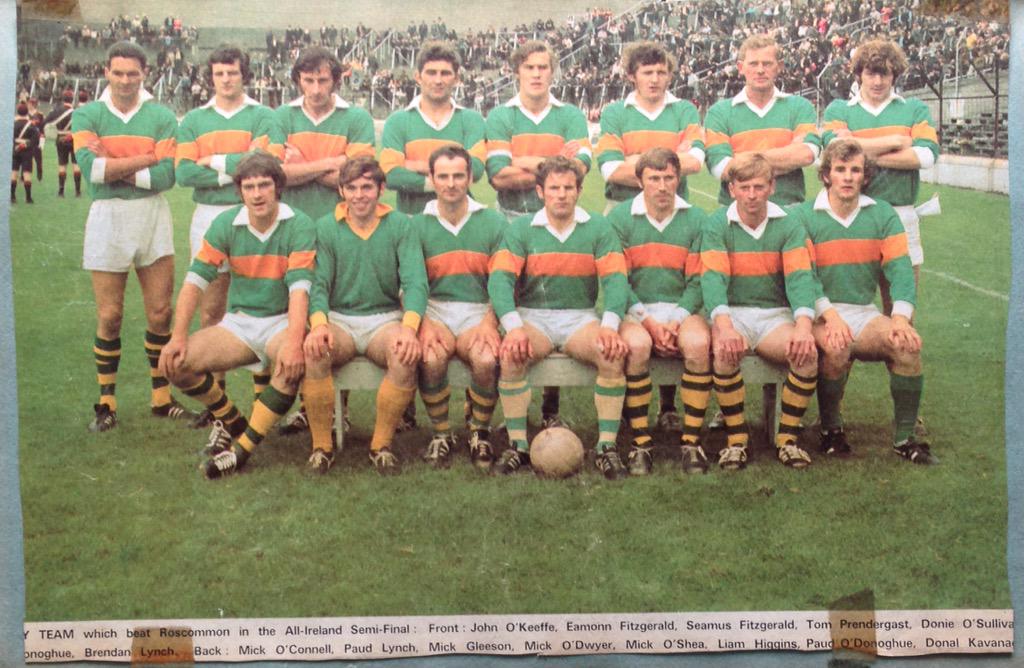 From Twitter the 1972 Kerry Football team


<<<<<<<


Moyvane Historical Walk


Despite the inclement weather, the planned historical walk through Moyvane went ahead on Sunday evening July 26 2015. Gabriel Fitzmaurice with the help of many local walkers relived old times in the village. People reminisced about characters who once enlivened daily life in Moyvane, shops and houses now closed up, blacksmiths, old schools and church, businesses selling all sorts, owners fondly remembered, and stories of life in a different era.
I missed it but Elizabeth Brosnan took some great photos. Below are just some. Elizabeth has lots more on Facebook.