Today is July 4th. Have a great day all my American followers!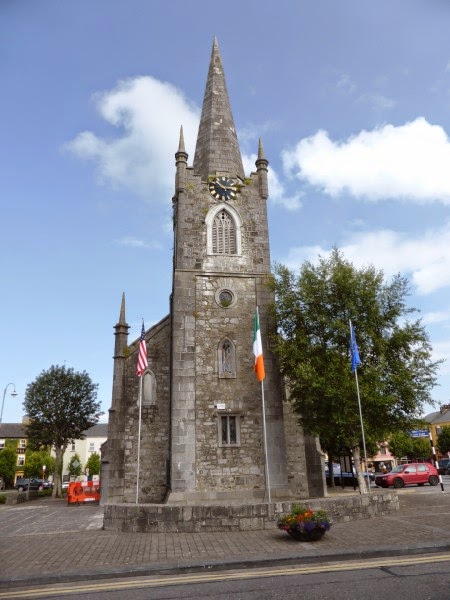 The stars and stripes are flying outside St. John's.
<<<<<<<
Liam Murphy and family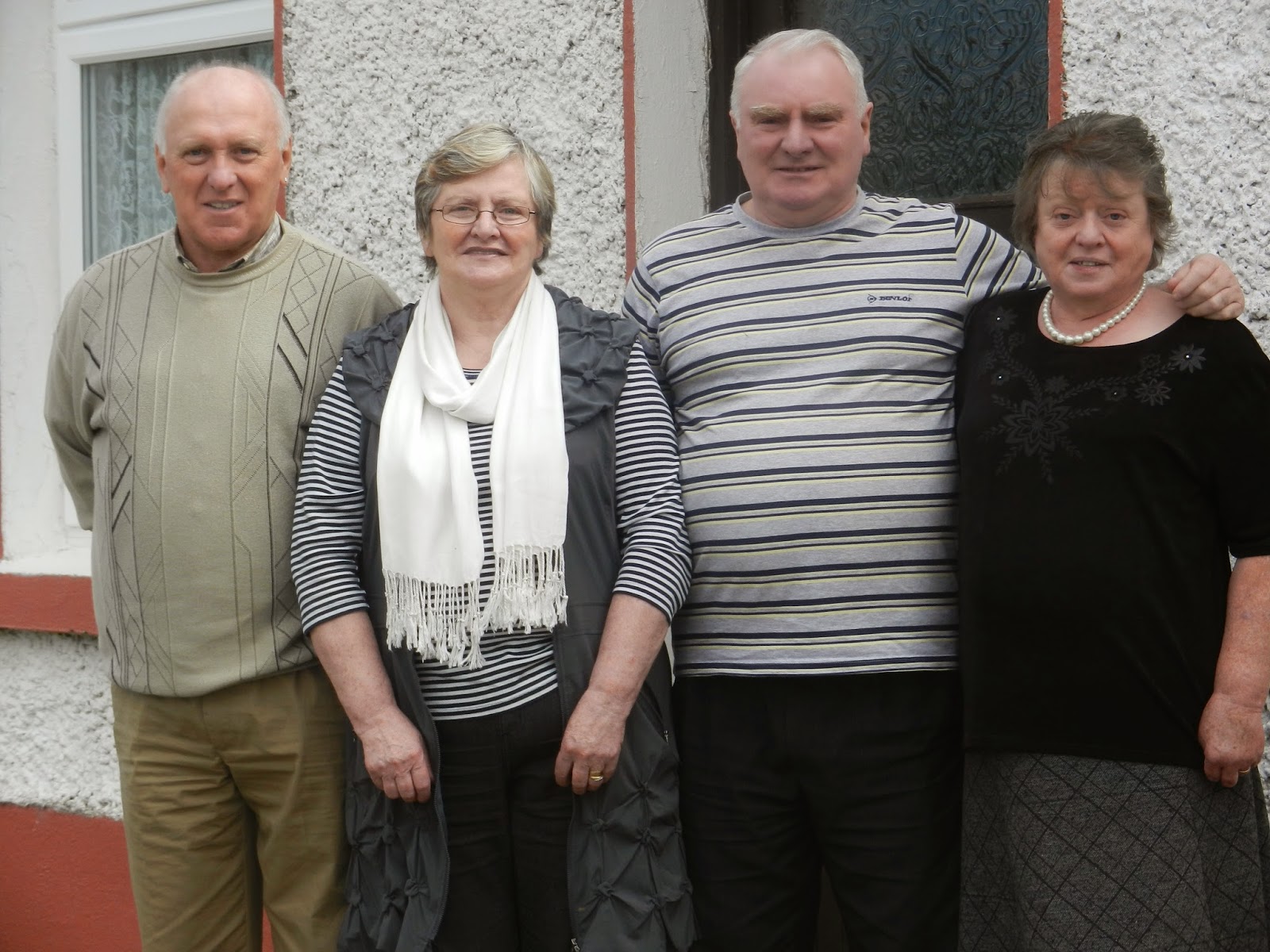 Liam, on the far left, is pictured with his sister, Catherine (Kath) brother Tom and sister Mary. The photo was taken in 2012. The story of Liam's emigration is a happy one. He loves Kerry and in particular his native Lyre but he made a good life for himself in the U.S. and he now loves both of his homes. The land of opportunity gave him a good job, a home and family. Now, in his retirement, he returns often to visit his family and renew old acquaintances.
Happy Independence Day, Liam!
<<<<<<<
Corpus Christi procession 2014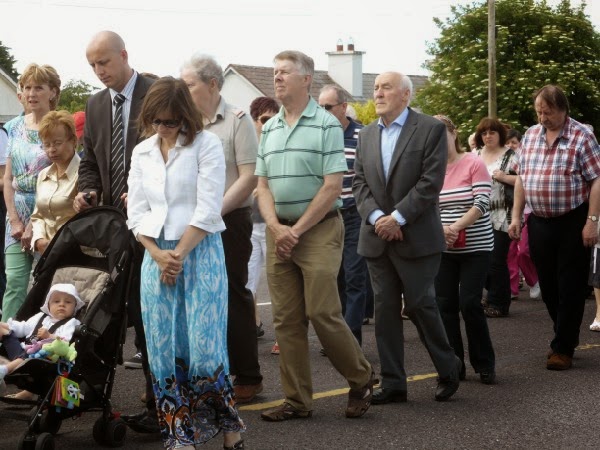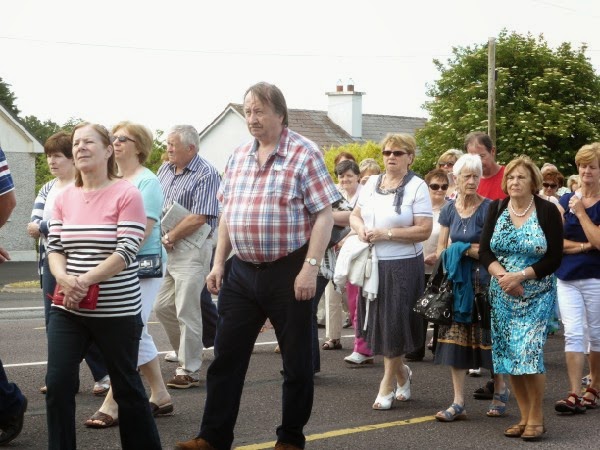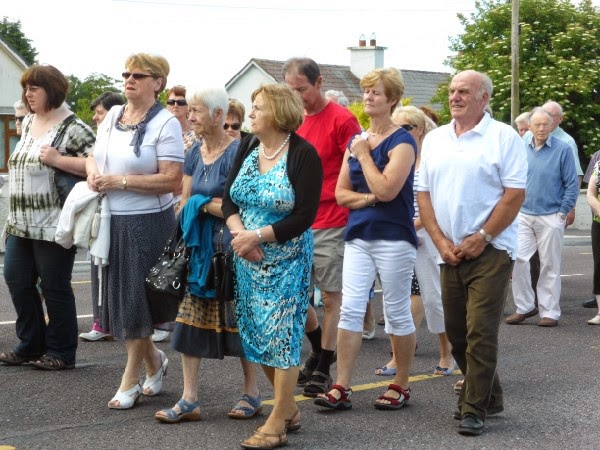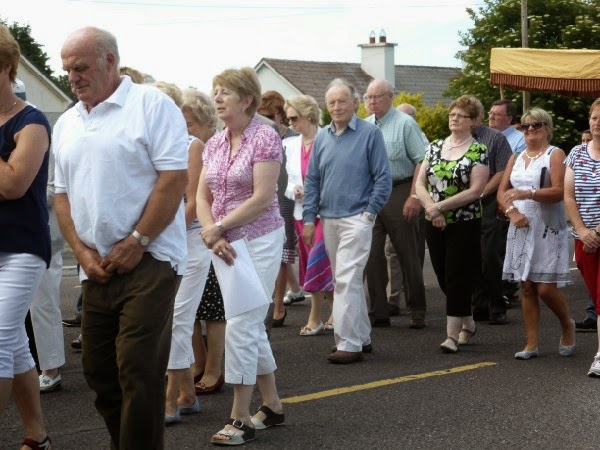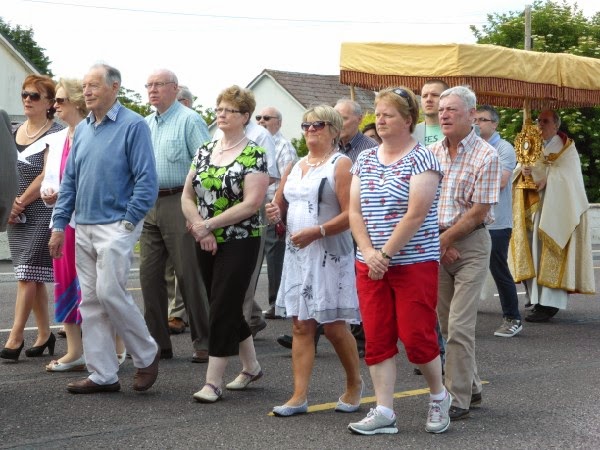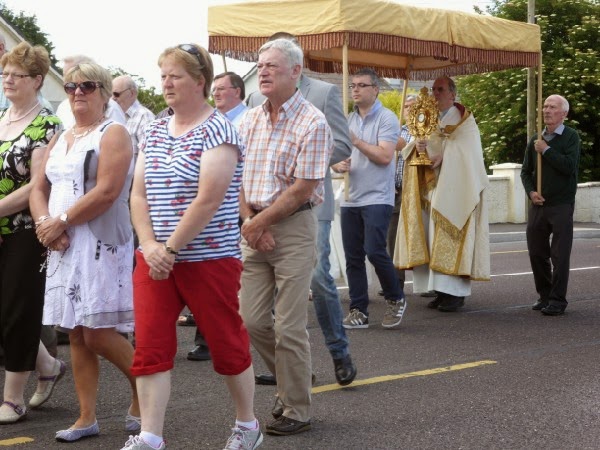 <<<<<
Church Street Looking good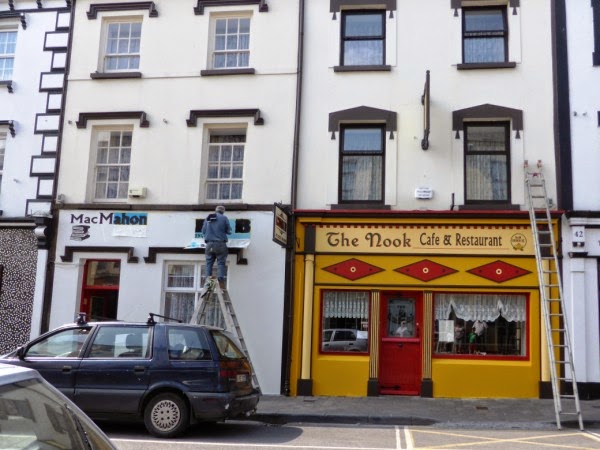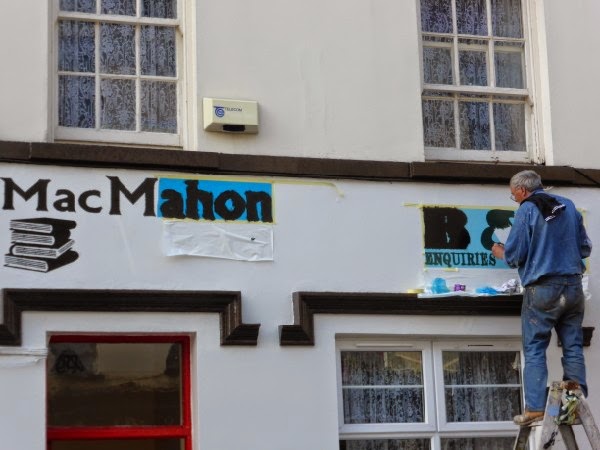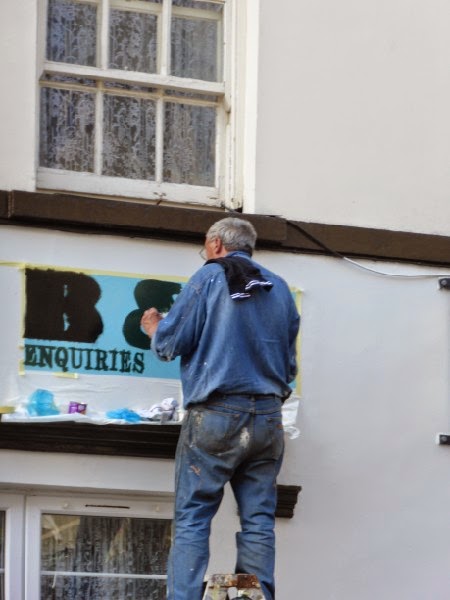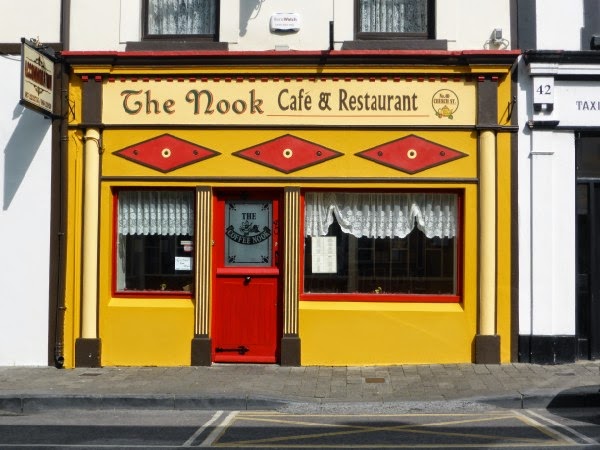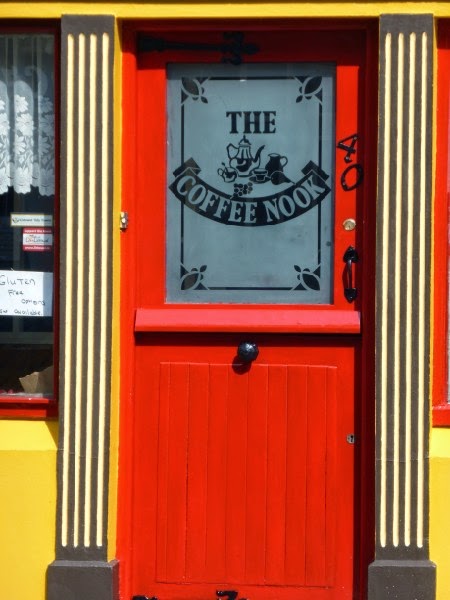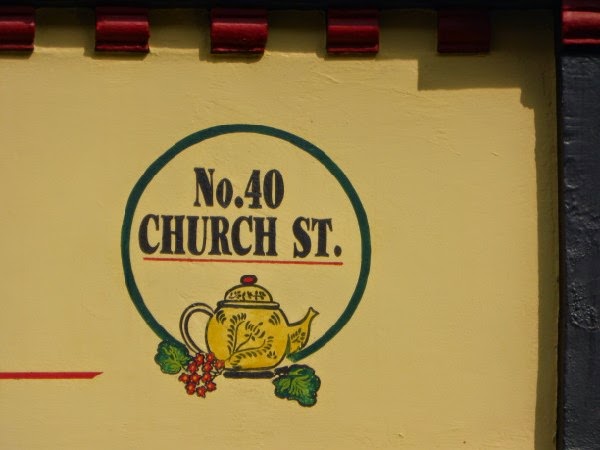 Lovely, absolutely lovely!
<<<<<<


In Herald.ie Gerry O'Carroll remembers his father who played his part in WW1
02 JULY 2014 12:00 AM
LAST Saturday marked the 100th anniversary
of the assassination of Archduke Franz Ferdinand in Sarajevo.
The shooting led, of course, to World War
i, a conflict which drew in millions of people around the world.
Among them was a young man from Listowel,
Co Kerry, named James O'Carroll. He was my father.
He was one of thousands of young Irishmen
who answered John Redmond's call to join the British Army and fight for the
freedom of small nations.
My dad was just 16 when he left north
Kerry for London in 1916. There he joined the Royal Engineers and, after four
months of basic training, was sent to the Western Front.
He fought in France and later in Belgium.
Like thousands of his fellow countrymen he endured the horrors and hardships of
the Great War – the mud, the blood, the daily terror and struggle for survival.
In early 1918, having survived two years
of that living hell, he was seriously wounded during an over-the-top attack in
Ypres.
He was shot through the shoulder and,
following a mustard gas attack, lay blinded and choking in a shell-hole for ten
hours before he was rescued.
My father was taken to hospital and
recovered from the wound. Alas he suffered lifelong effects to his lungs from
the gas attack.
James O'Carroll remained in France with
his regiment until the Armistice in 1918 and was demobbed the following year,
after which he returned to Listowel.
My dad's experiences in France and Belgium
left him a changed man. In later years he became a committed pacifist.
veterans
He also went on to raise a family of 15,
living in the soldiers' houses in Listowel, a terrace built by a trust for
wounded veterans of the War.
Growing up In the staunchly Republican
heartland of north Kerry I always had the feeling that the houses were looked
on by many people as a curious anomaly.
Perhaps one of the reasons for this was
that our family would sell the poppy each November, not a common practice in
the town.
Sadly my dad, like many other veterans,
was seen by many not as a person who fought for freedom, but instead as someone
tainted by treason, for taking 'the King's shilling'.
Likewise no monuments were erected to my
dad's many Irish pals who never came home.
Only now, at last, are they being properly
recognised. It's taken a century but I'm glad to see it.
I'm sure my dear departed father would be
too.