Farming in Ireland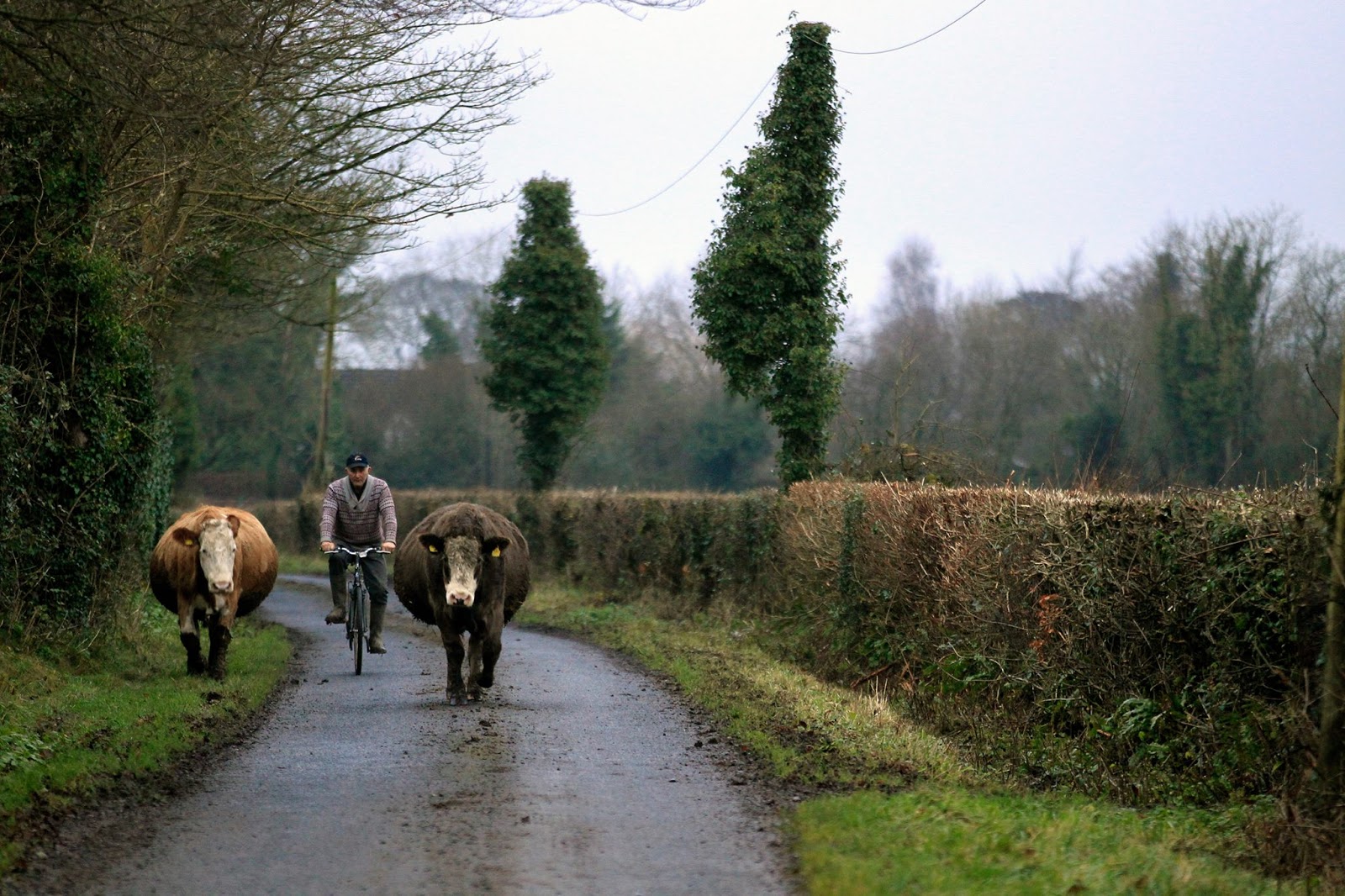 Sam Hendy brings in-calf cows in for the night in Ballymorris, Portarlington, Co Laois.
Picture: Irish Farmers Journal.
<<<<<<
Who'd have thought?
Two world renowned Irish singers, Shane McGowan and Dolores O'Riordan reached personal milestones in January 2018. Who would have thought that in Shane's case it would be a big birthday and in Dolores' case it would be the end of the line.
Sméar Mhullaigh in Irish literally means the top berry, figuratively it means the cream of the crop. Dineen Dictionary on Twitter paid that tribute to Dolores, the top cranberry.
Cinnte b'í an sméar mhullaigh. Braithfimid uainn í.
Dolores O'Riordan R.I.P. Jan 15 2018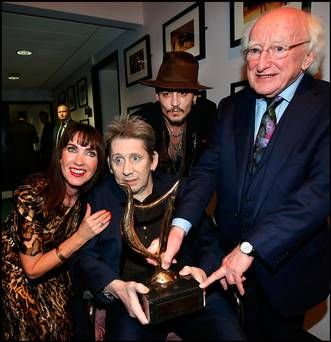 Shane MacGowan with Victoria Mary Clarke, Johnny Depp and President Michael D. Higgins at his 60th birthday party in January 2018.
<<<<<<<<<
Ah, will you look?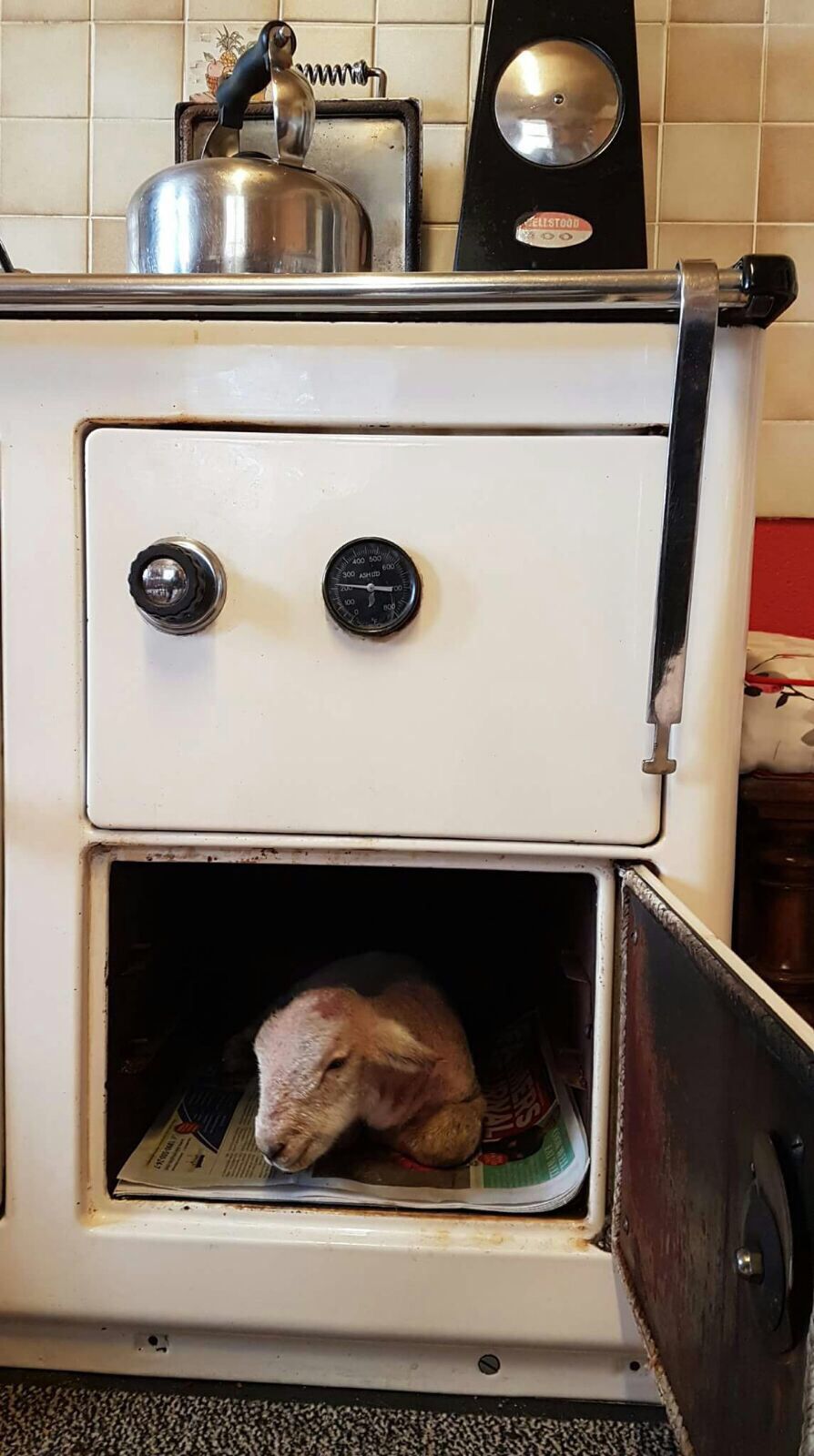 This photo is from The Irish Farmers' Journal. Farmer Maeve Murphy is using the age old method of heating up a weak new born lamb during this cold weather.
<<<<<<<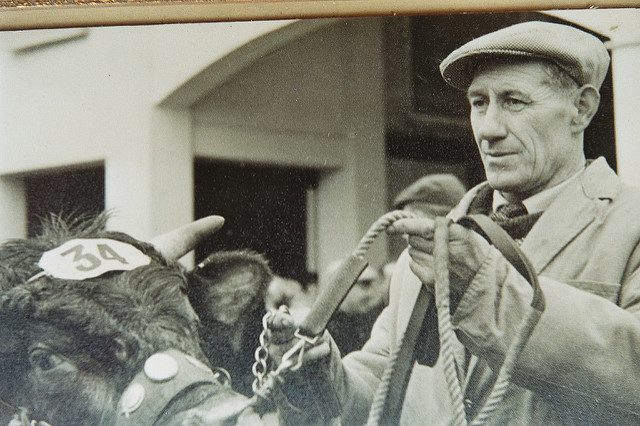 Jack Leahy with his prizewinning bull at a show in the 1960s.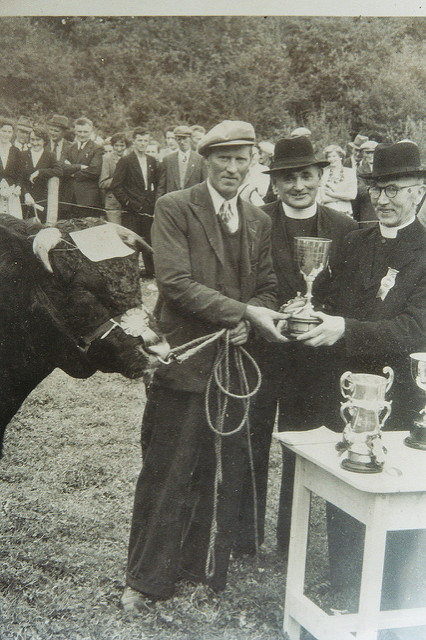 Tom Kenelly of Knockanure accepting his prize at a show in the 1960s.
>>>>>>>
Scribes
Her name is Brigita so maybe she was destined to settle in Ireland. The new proprietor of Scribes is already making a name for herself for her delicious baking and friendly ambience in her revamped café. I look forward to telling you something more about this lovely lady next week.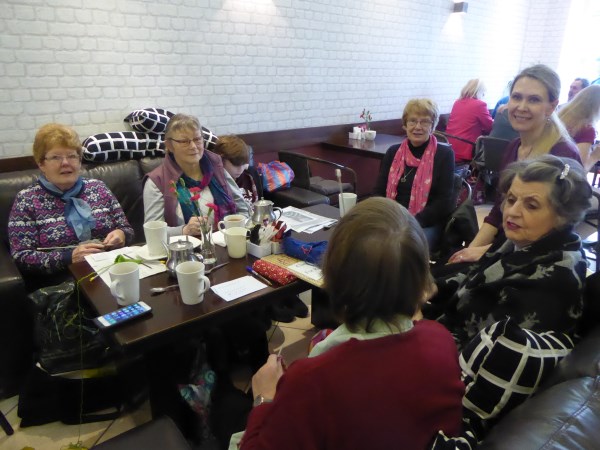 Knitwits in Scribes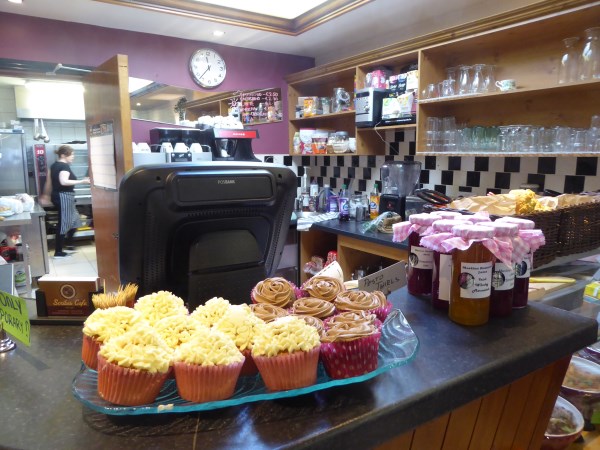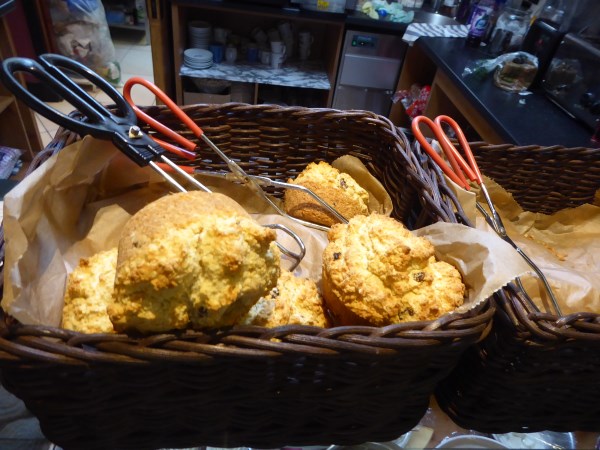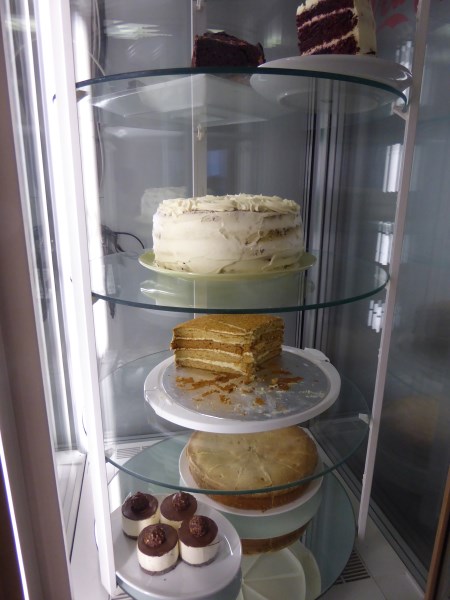 Homemade scones and confectionery in Scribes
<<<<<<<


Listowel Lady on Board of the Charities Regulator Authority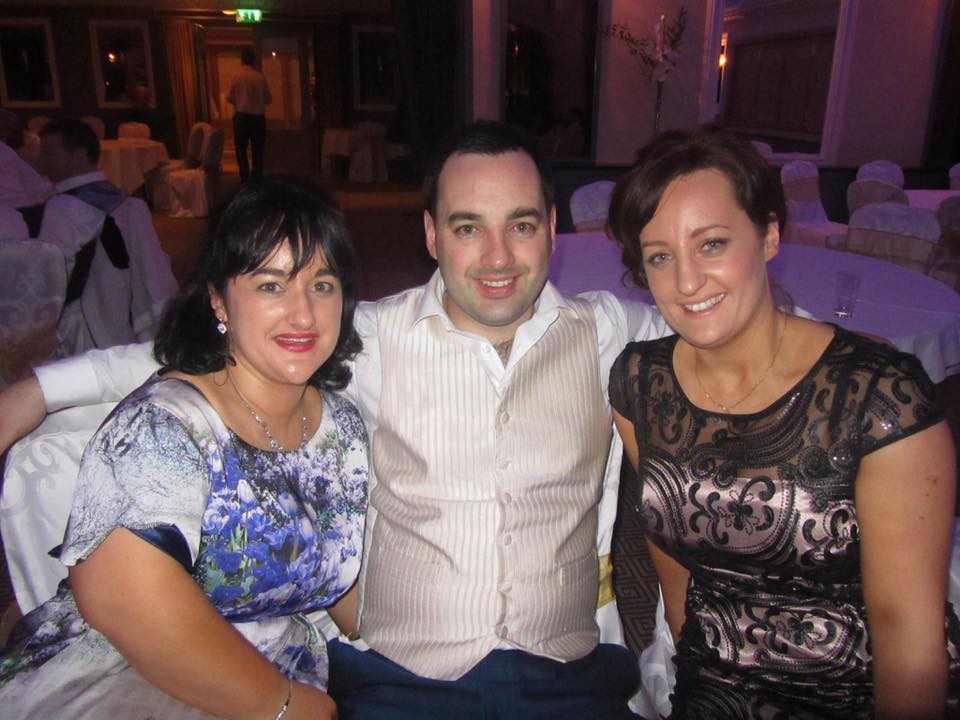 Máire McMahon (in the above photo, which I sourced on Facebook, Máire is on the left of her siblings, Brian and Aoife) has been appointed to the board of the Charities Regulator.
Máire is an excellent choice for this role.
<<<<<<<


Nearly There!


This is the Kanturk hurling team who are heading to Newbridge on Sunday to play in the AiB All Ireland Intermediate hurling semi final.
If they win on Sunday they will book their place in Croke Park on St. Patrick's Day.
I wish the very best of luck to everyone involved with this great team, especially my cousins, the three Fitzgerald brothers, and more especially my niece, Elizabeth, club vice chair and assistant PRO, and all her band of loyal supporters.
Ceann Toirc abú