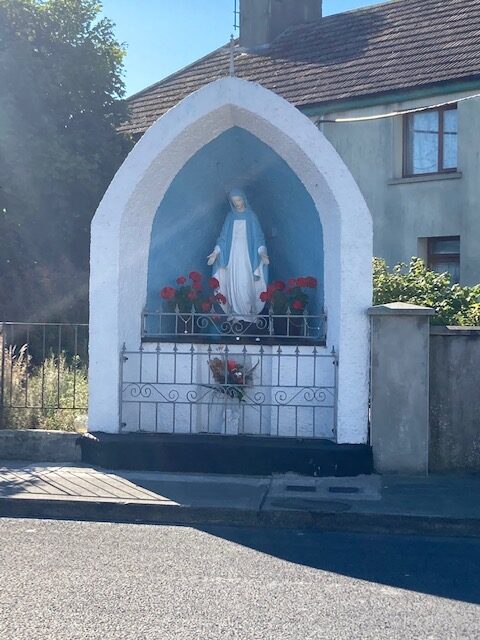 <<<<<<<<<<<<
Mallow Train Station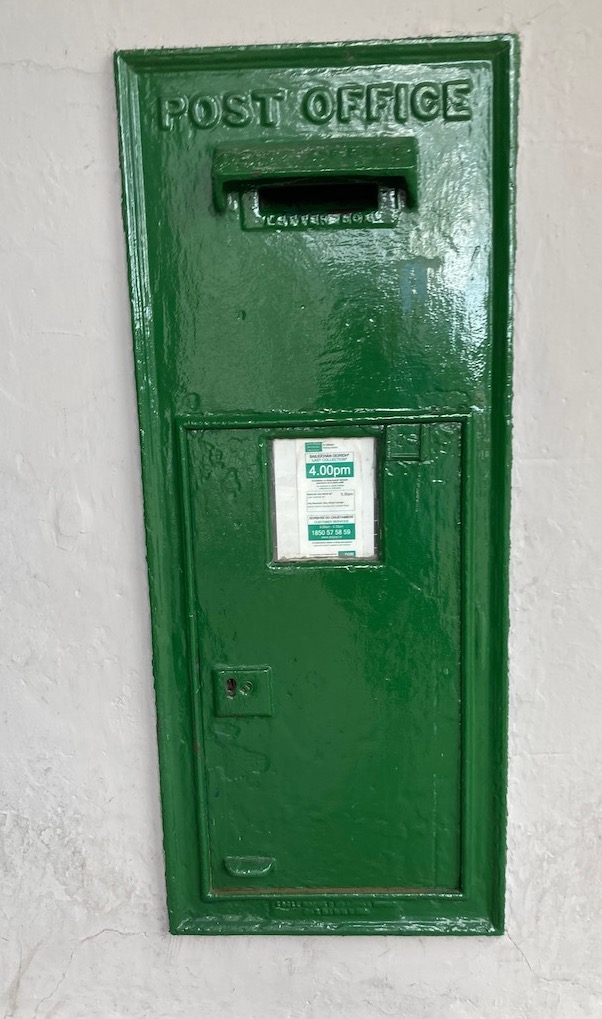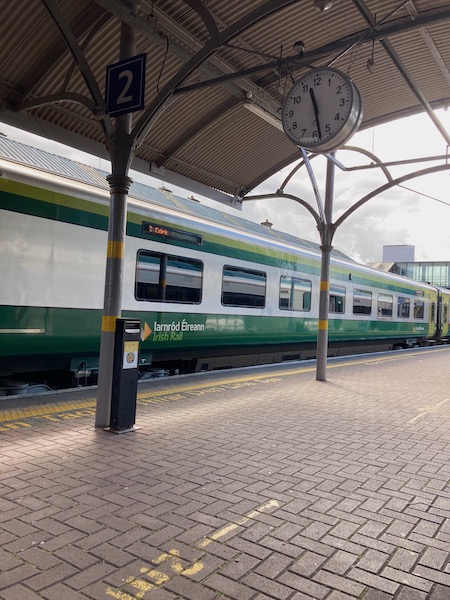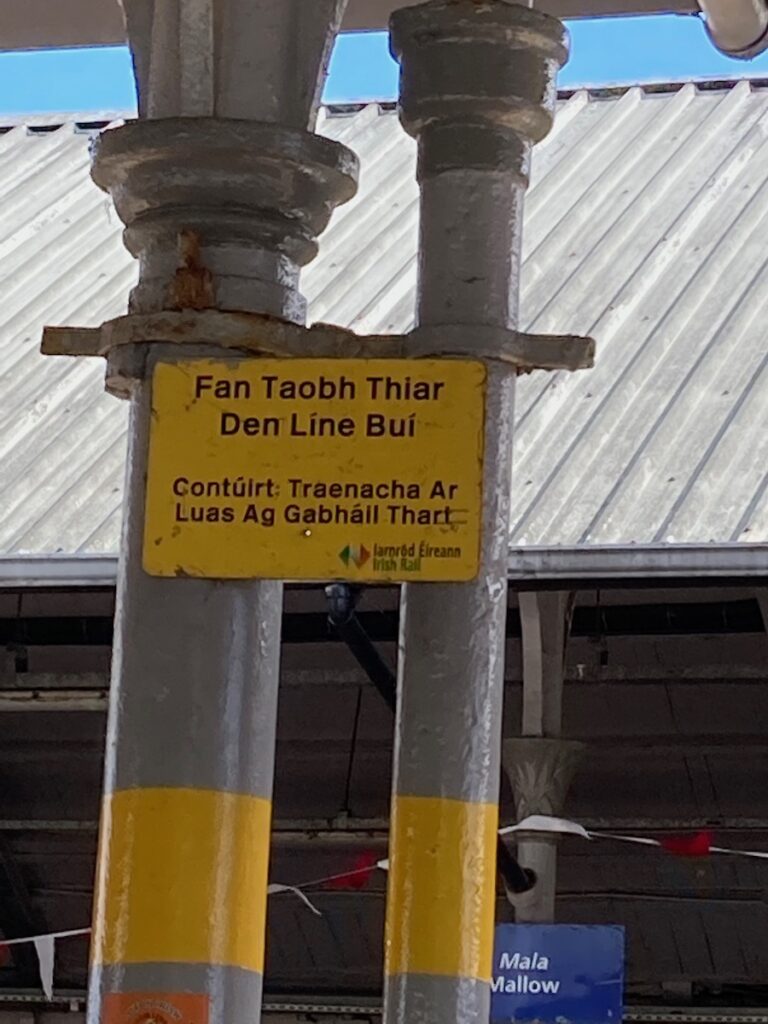 I snapped these recently in the train station.
Here's a random question for people who travel by train. Have you ever thought that the man who recorded the announcements in Irish sounds very like Gabriel Fitzmaurice? "Táimid ag teacht isteach i nGabhal Luimní. Seachain an bearna le bhur dtoil."
<<<<<<<<<<<
Round Ireland Trip
Part 3 of Barbara Kissane's coach tour
On the 7th day of this trip was the start of my 10 day tour titled, The Wild Atlantic Way Experience. Ireland is an addictive place to visit-beautiful, stunning and with ever-changing scenery.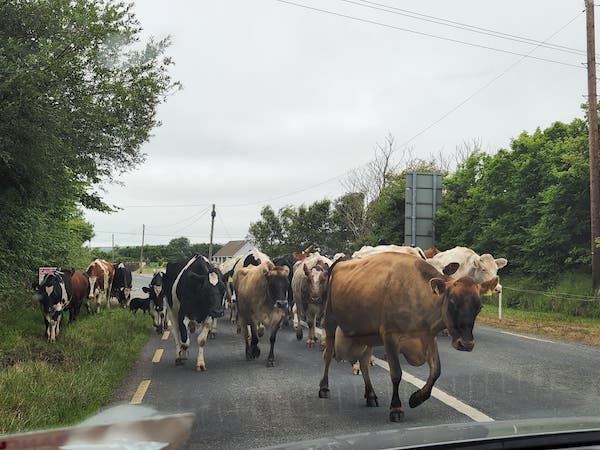 We stopped off at the oldest licensed distillery in Ireland-Kilbeggan. We did a tasting!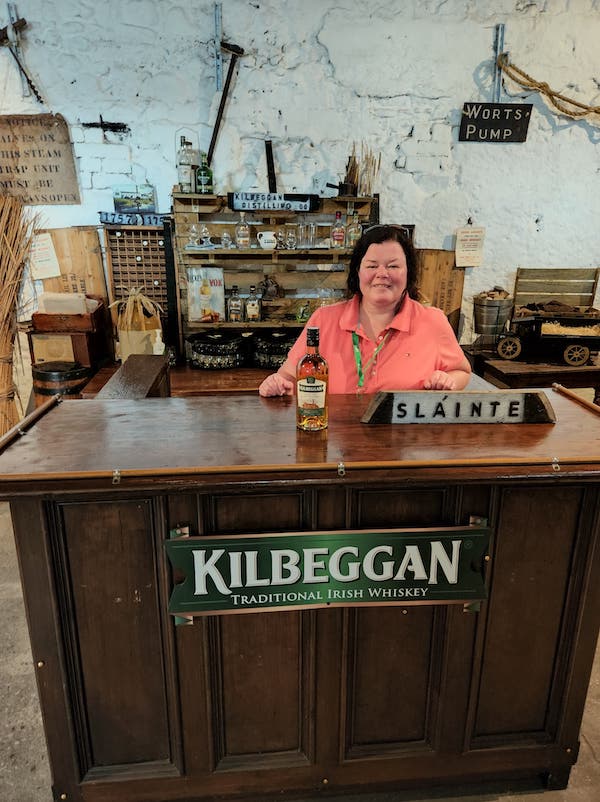 We drove to Athlone and the River Shannon to Galway City. The start of viewing incredible landscapes, dramatic coastlines, villages and cities. Full of charming people waiting to give us the warmest welcomes.
<<<<<<<<<<
In Kildare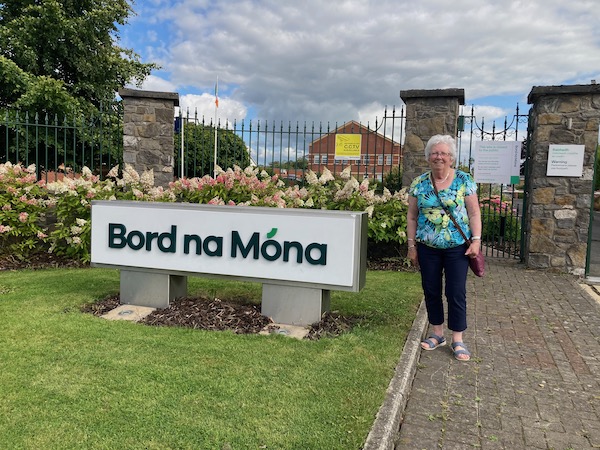 Bord na Móna head office in Newbridge, Co. Kildare. The Listowel Connection here is that my son in law and his mother both work for Bord na Móna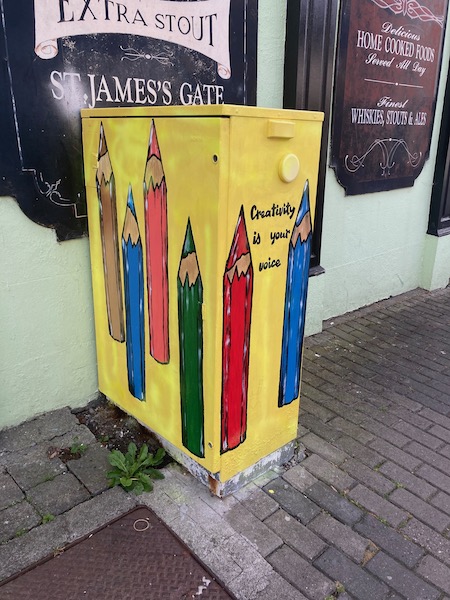 Beautiful utility boxes in Kildare Town. Wouldn't they look good in Listowel?
<<<<<<<<
Won't be long Now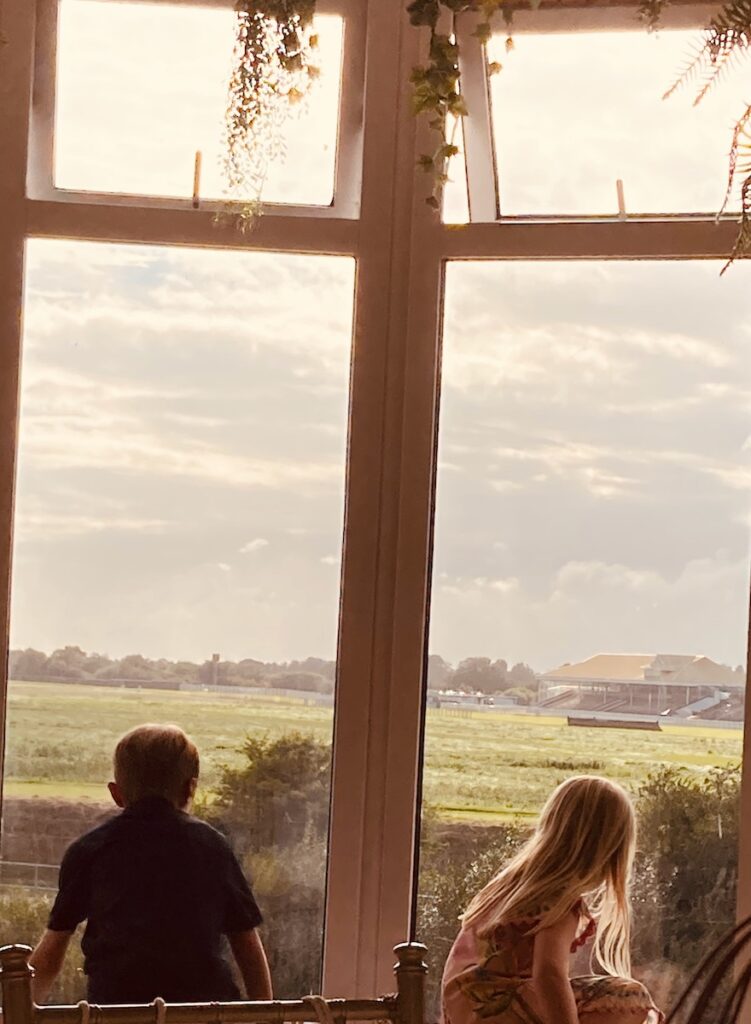 Senan and Sadhbh took a minute away from the festivities at their aunt's wedding to look out the window of The Listowel Arms at Listowel race course.
<<<<<<<<<<<<
A Fact
Someone asked me where I am getting these facts from.
The source is a book called Trivia for The Toilet, a book for the bog.
Sorry you asked?
Today's fact; When Bugs Bunny first appeared in 1935 he was called Happy Rabbit.
In case you are thinking that I should have left that "fact" book where I found it, I Googled today's fact and here is what it says in the Looney Tunes site
Happy Rabbit is the name sometimes used for an early rabbit character from the Looney Tunes and Merrie Melodies series who evolved into the Warner Bros. cartoon studio's most famous character, Bugs Bunny. Created by Ben "Bugs" Hardaway in 1938, the rabbit first appeared in the short "Porky's Hare Hunt".
Like most of the other Looney Tunes characters, the rabbit was voiced by Mel Blanc. The name of the Bugs Bunny prototype was not used publicly until Blanc spoke of Bugs' origins in a 1970s interview, though there is some doubt that it was ever an official name.
(So maybe not quite a fact, but near as dammit.)
<<<<<<<<<<<<<<