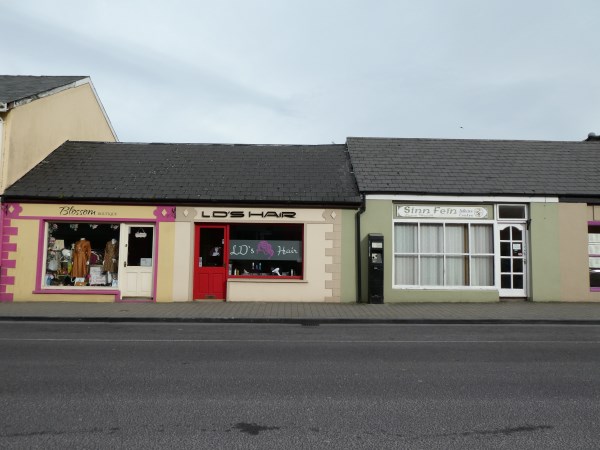 Market Street, Listowel in March 2019
<<<<<<<<<
Moyvane Creamery
These photos are from this year's creamery calendar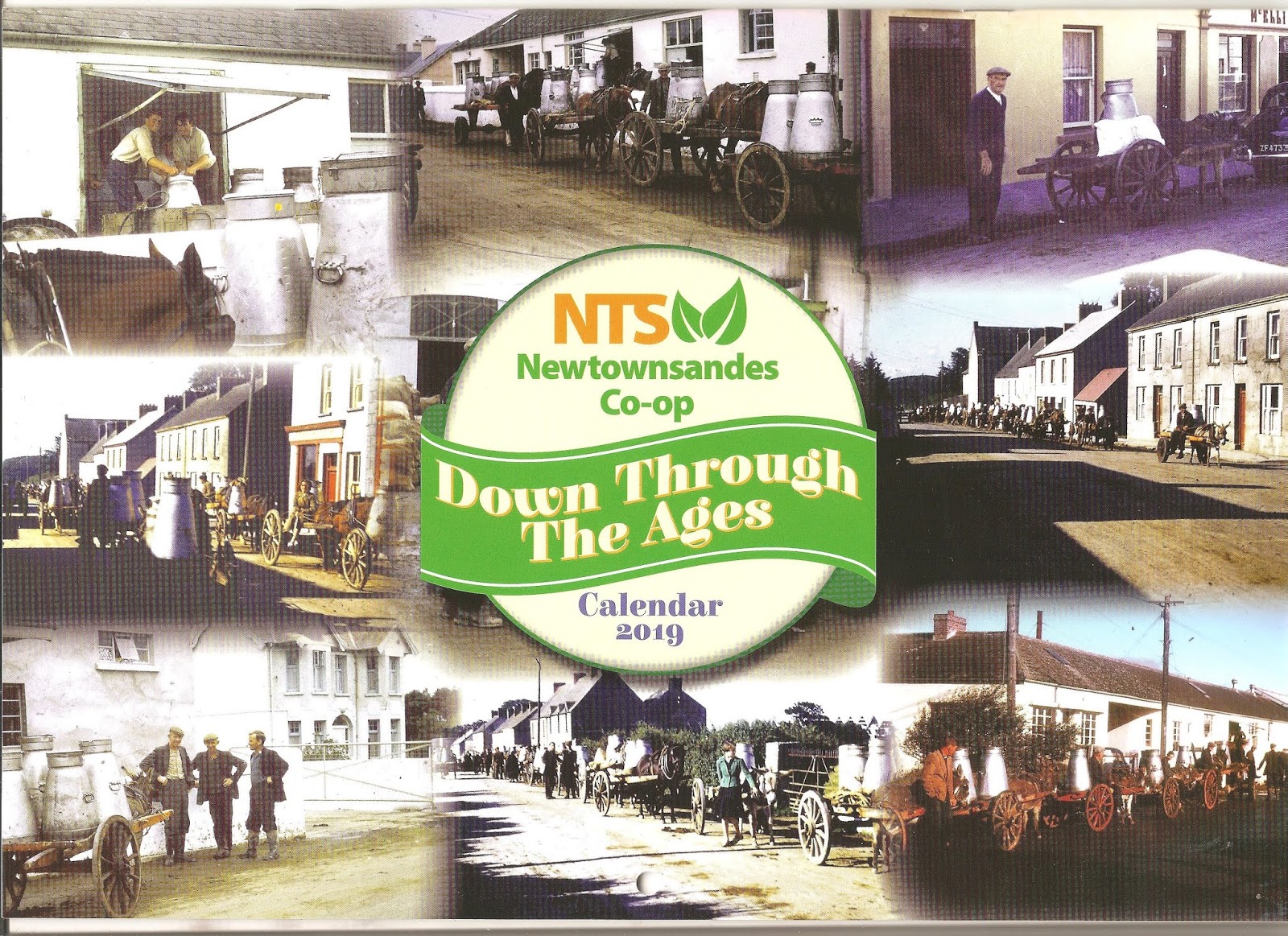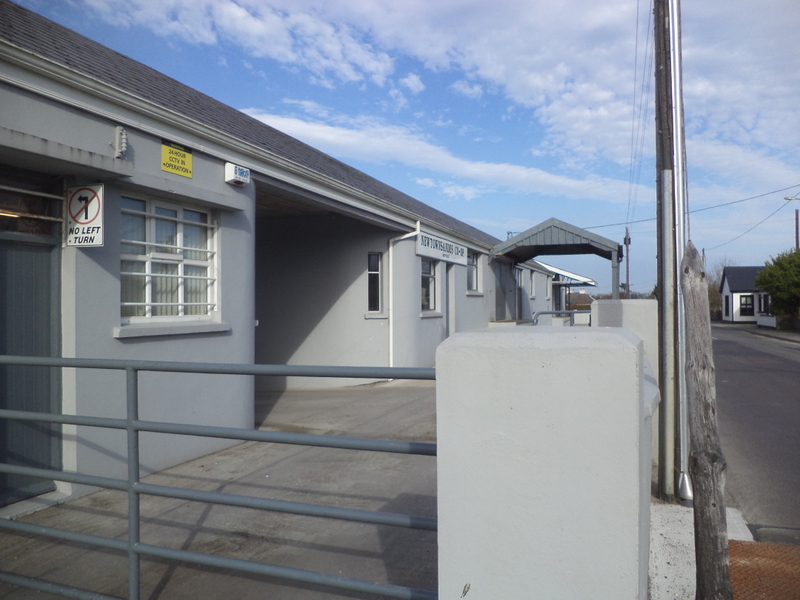 <<<<<<<<


Work has started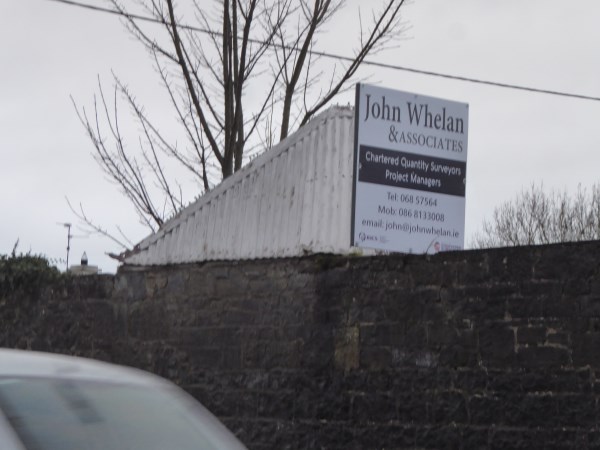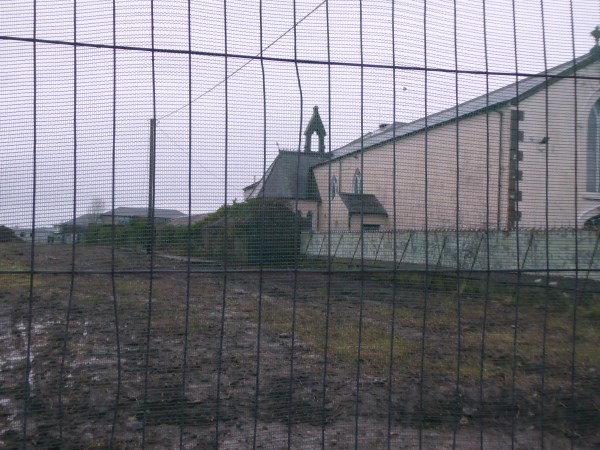 The site is cleared beside the convent chapel.
<<<<<<
Gapo's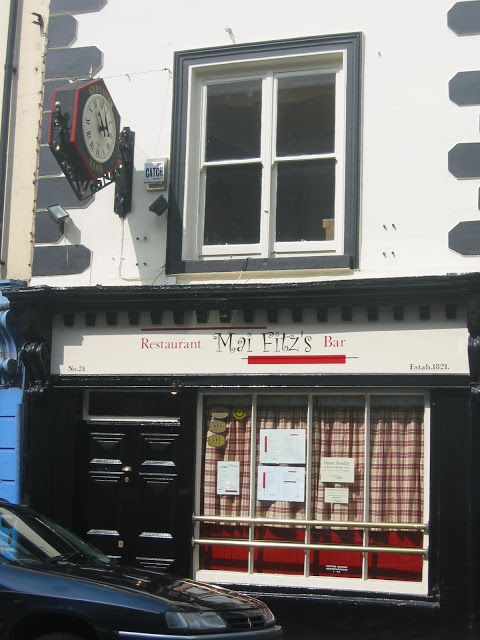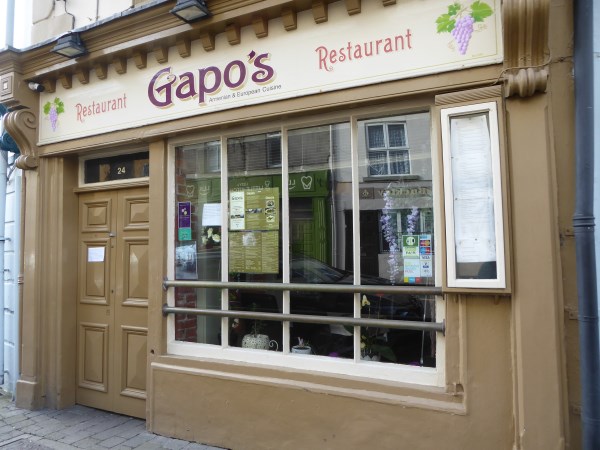 Last week I posted these photos and people have asked me since who are these lovely people who run Gapo's. A few years ago Listowel Food Fair did the food stories of Listowel's eateries. Below is their photo and text about Gapo's.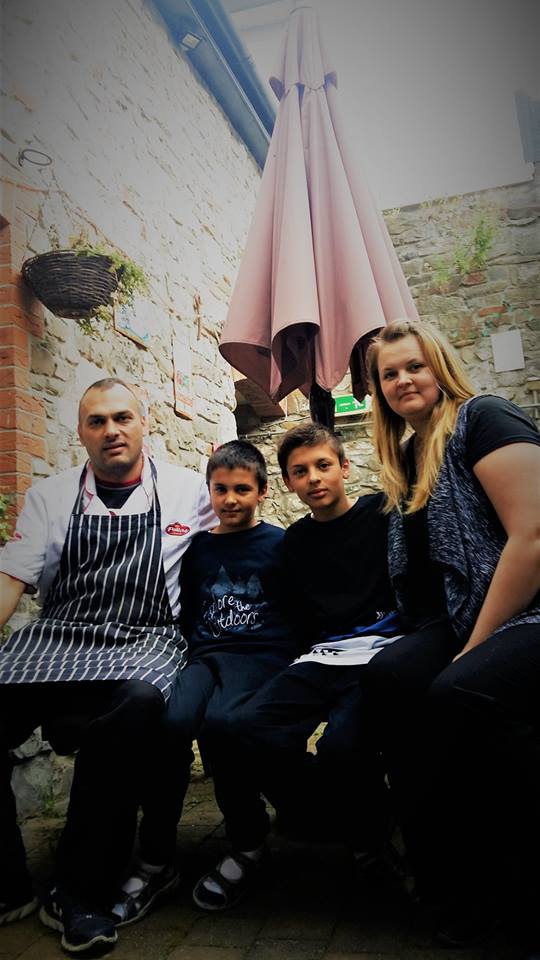 Gapo's


We have a real fairy tale Food Story for you this week.


From one of the world's most ancient nations, to a North Kerry town at the heart of rural Ireland. The journey for Gapo's begins far away in Armenia where Head Chef Artur Gabrielyan comes from. Born and raised near the country's capital Yerevan one of Europe's most exuberant and endearing cities, Artur was born into a family steeped in food culture. All family both immediate and extended were involved in cooking, his grandmother Nvart was the head village Cook, the lady who villagers called on whenever there was a cause for celebration; birthdays, christenings or weddings. Nvart would gather her crew, usually several other village women all great cooks they would get together and feed the party. Creating hearty feasts of their country, sharing dishes and great times. Having grown up in this environment, it's not surprising that Artur chose a career in food, although it didn't begin that way.
Living in Yerevan in the late 1990s, Artur closed the business he was running largely due to the unrest around him, the city had remained in turmoil since its break from the Soviet Union in 1991. He felt a life away from his homeland was the best option for his future. Initially planning on heading to Sweden with his friend, this didn't work out and he found himself in Ireland. His first experience of Irish culture was watching Riverdance while still living Yerevan, the iconic dance performance captured his imagination and planted Ireland in his conscious.
On arriving in Ireland, he first came to Dublin and shortly afterwards arrived to Listowel. It was here he found his feet and began taking English classes that were being offered at the time to residents in the town looking to learn the language. While doing these classes, a local woman Sue McKenna who noted his talent for food, introduced him to Mario Del Alessandro who took him on as a chef. And so, began a 16-year career at Casa Mia's Ristorante further up William Street.
Not only did he find a job, he also met his wife Liene Druka who worked as a waitress at the restaurant. Liene had arrived on a gap year from college with her friend, a native of Tukums Latvia, she spent a year at Casa Mia's before returning to college to complete her studies. Once her studies finished, she was back in Listowel and remained working at Casa Mia's until the birth of their first son in 2007. Following on from that she worked locally in both Ballybunion and Listowel until 2016 when the couple decided to open their own restaurant. Spotting a demand for something different in the town, while also having the opportunity to create Armenian style dishes, Artur and Liene took over the property on William Street formerly known as Mai Fitz's. Opening on May 11th, 2016 they have made their mark as giving a unique dining experience in the town. While there are several Lebanese style restaurants located on the east coast, close to Dublin, to find an Armenia exclusive restaurant is tough. So, it may be possible that Listowel has the only Armenian Restaurant in Ireland!
The creations at Gapo's are uniquely Armenian with a reference to European cuisine. Artur and Liene offer an experience for their guests by taking them on a journey through the different countries by using food as their vehicle. The main characteristics of Armenia Cuisine are a reliance on the quality of the ingredients, the use of wheat in a variety of forms, of legumes, nuts, and fruit as a main ingredient as well as to sour food, and the stuffing of a wide variety of leaves. The Tabule dish for just €6 served as a starter on the evening menu is a great way of trying out the cuisine.
And what does the name Gapo's represent? Gapo is the name of Artur's grandfather who without doubt would be very proud of the success his grandson has achieved here in Ireland.
We have had a real adventure this week with Gapo's and would like to thank Artur, Liene and their two beautiful sons Gabriel and Mikael for having us and sharing their Food Story.
<<<<<<<


St. Patrick's Day in San Diego


They're planning a hooley in California