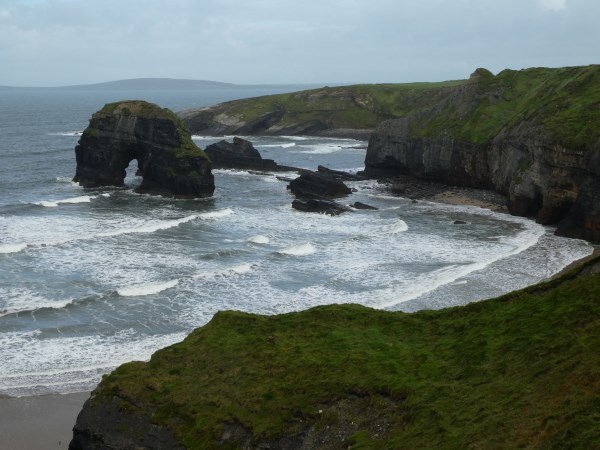 Ballybunion 2020
<<<<<<<<<<<
Kerry Already making the Headlines in 1972
New York NY Irish American Advocate

24 June 1972

North Kerry Milk Products—————–
Biggest factory of its kind in both Ireland and England and its finished product, which goes into edible foods, is being exported to the American Erie Casein Company of Illinois which holds a 15 per cent share in the North Kerry Company. Of the remaining 85 per cent of shares half are held by the Dairy Disposal Company and the balance by nine Co-operative Creameries. DYNAMIC MANAGER Young dynamic General Manager of the North Kerry Company is Mr. Denis Brosnan, M.Sc, a native of Kilflynn near Tralee, who said that there was 34 million gallons of milk in the North Kerry area last year which is as big an amount as in the areas of the other major processing groups. At this time about 11 million gallons of whole milk and four million gallons of skim milk were being sold while the remainder had to go back to farmers.
<<<<<<<
Pilgrim Paths of Ireland
( Photos from Martin Moore on Facebook)
Ireland has several penitential and monastic sites. Some of these are laid out now in several Irish Caminos.
Martin Moore treked The Pilgrim Paths of Ireland and here are some of the sites he stopped off in on the way.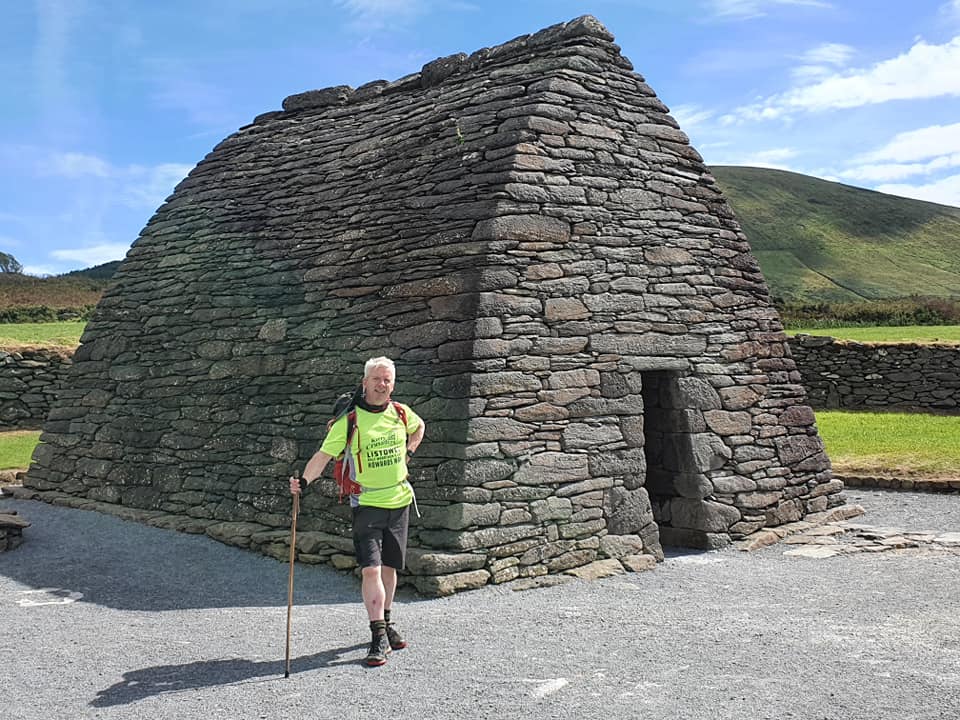 <<<<<<<<
The Beauty of an Old Machine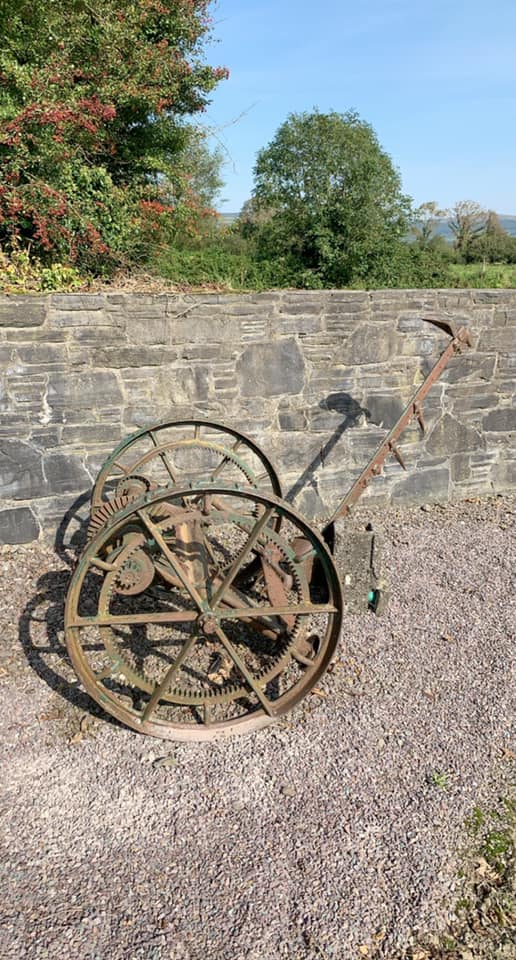 This is a Wexford Pierce & Co. horse drawn finger bar mower. Shane McAuliffe of Parknageragh House refurbished it and shared the before and after pictures on Facebook.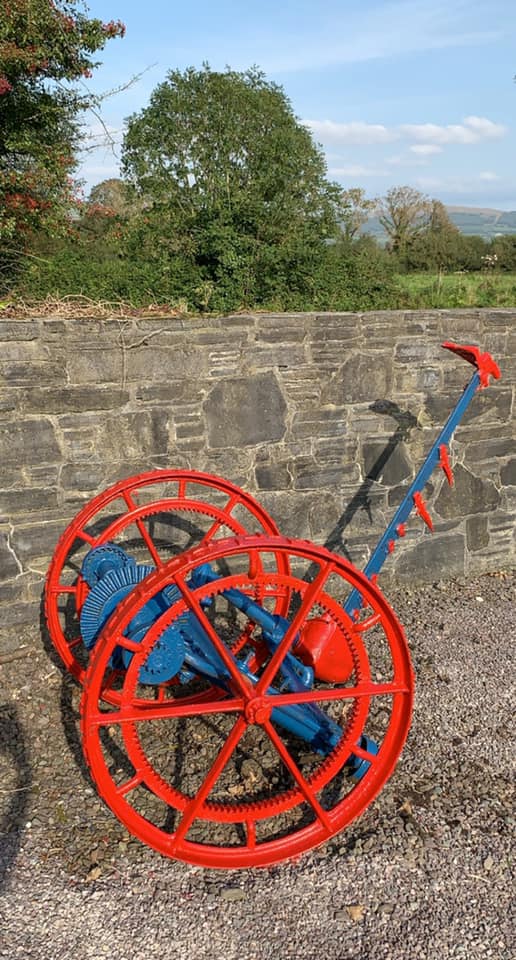 <<<<<<<<<<<
A Very Different Raceweek
Local shops are doing their best to make us feel like its Raceweek.
This bookie themed window is at Broderick's Pharmacy.
The NCBI shop are going with a best dressed lady theme.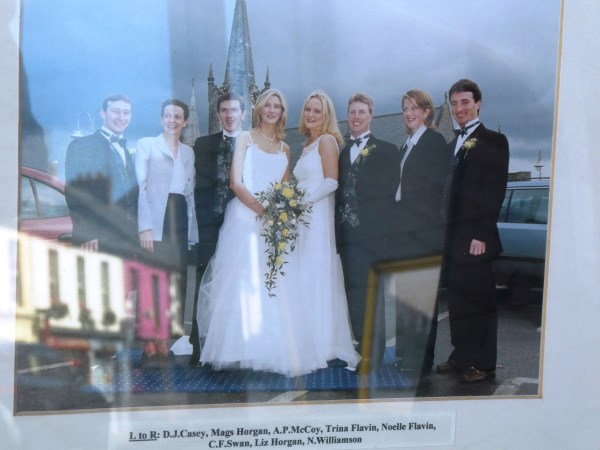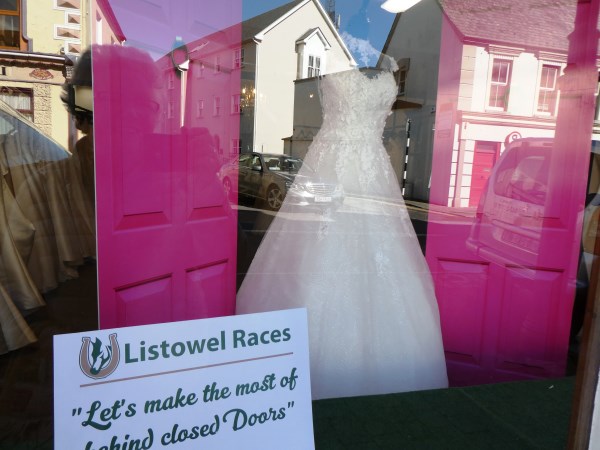 Finesse Bridal has close ties to the horse racing world. It's window is definitely a winner alright