Danny's Costumes 2014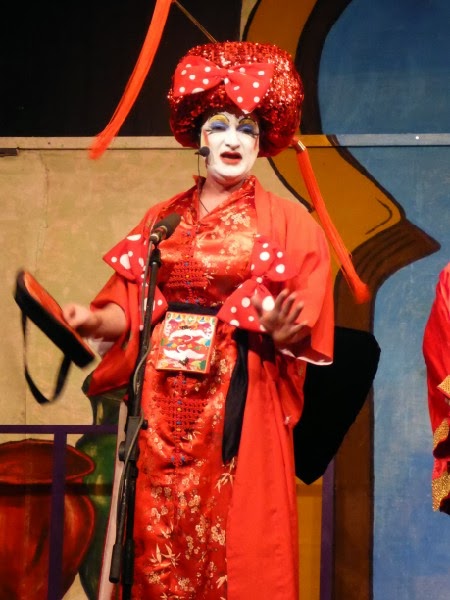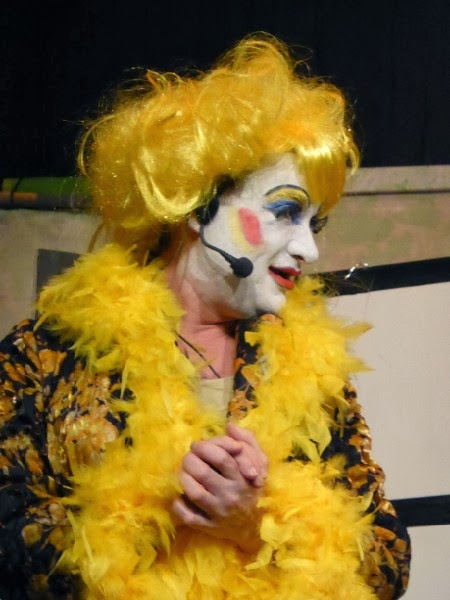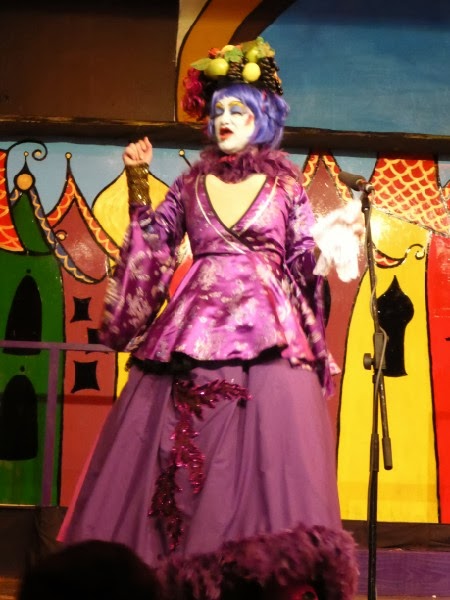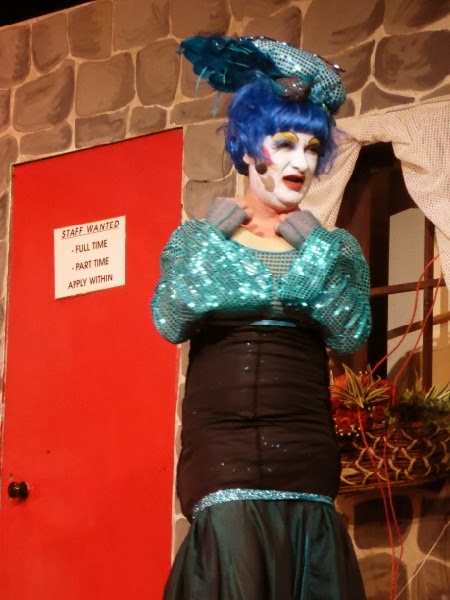 Widow Twanky had an eye boggling amount of costume changes. Rumour has it that Danny had a personal dresser at work backstage..
<<<<<<<<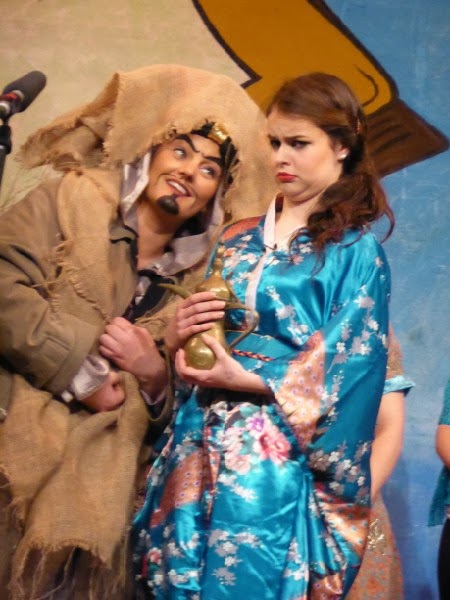 Tina Enright was magnificent as the wicked Abanazar. I hope they give Tina a nice character to play next year. I know she is so talented she can do funny roles to perfection too.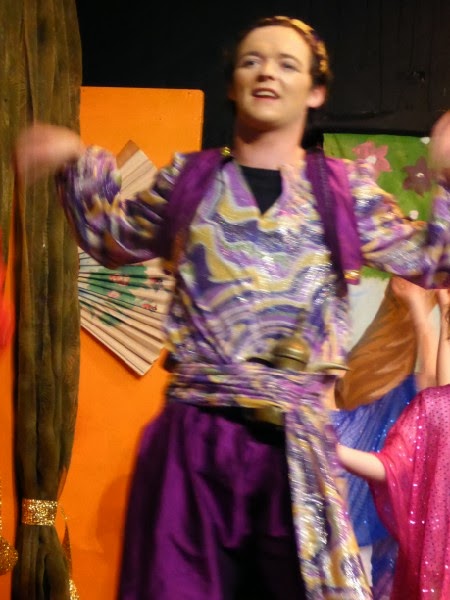 Aladdin was played by the youthful Geaóid O'Connor.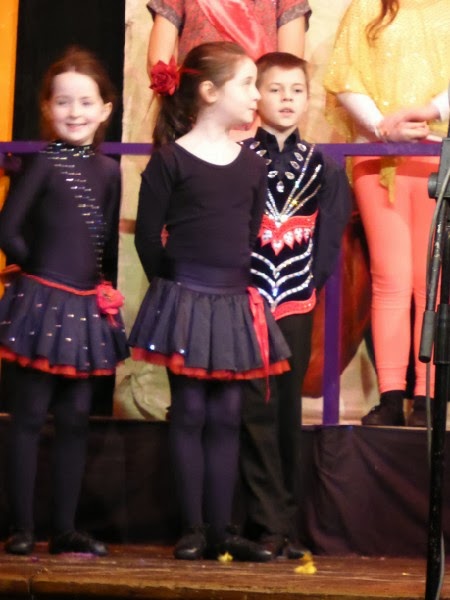 Members of the Slemon family danced, giving their usual top class performance, fit to grace any royal court.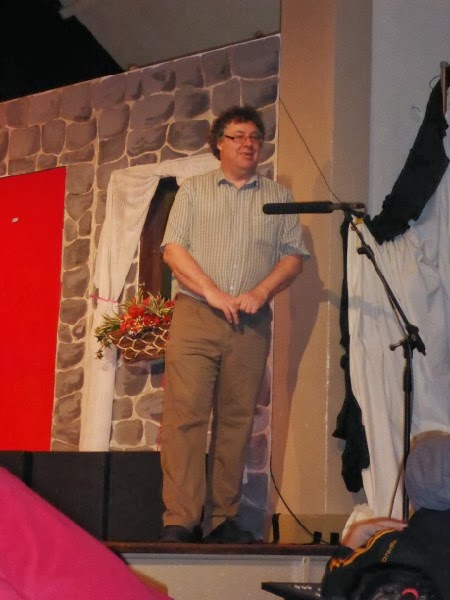 Pat Enright lead the team who produced it all…..a triumph!
<<<<<<
An old Australian obituary from Jer.
2 Feb. 1934 Longreach Leader Queensland.
MRS. WILLIAM JOHNS.
The death occurred in Brisbane on 26th January,1934, of Mrs. William Johns, relict of the late Mr. Wm. Johns. The late Mrs. Johns, who was 75 years of age, was born in Balleygrenan, Listowel, County Kerry, Ireland, in 1858. She came to Queensland in the Buranda, landing In Brisbane in 1886. The last 28 years of her life were spent in Longreach, excepting the last 5 months when she resided with her daughter, Mrs. F. J. Anderson, Brisbane. She entered the Brisbane Hospital on the 25th January, passing away the following, day. The late Mrs. Johns, whose husband predeceased her 6 months, ago In Longreach, is survived by 3 daughters and one son.
<<<<<<<<
Following is an article from The Irish Times this week about Mayor Walsh's inauguration in Boston
"Massachusettsstate congressman Martin J Walsh,
the son of immigrant parents from Galway,
was sworn in as mayor of Boston
today.
He was elected on November 5th. 2013
He recently told The Irish Times
that it was his two Irish aunts, one travelling from Galway and the other from England,
that "put me over the top" in his election win.
The son of Irish emigrants, a
Democratic state representative in Massachusetts of 16 years, "Marty" had his
aunts out "knocking doors and visiting people" in the lead-up to the November
5th ballot.
Walsh (46) maintains a strong
allegiance to one of the headlands east of Boston – Connemara. His late father
John was from Callowfeenish in Carna, while his mother Mary O'Malley (71) comes
from a few parishes further away, in Ros Cide, Ros Muc. The couple emigrated to
Boston in the 1950s and settled in Dorchester, an Irish stronghold outside the
city.
Walsh used to visit Connemara every
year. On each trip back, he visits the grave of his grandparents at the
Atlantic-sprayed cemetery on Mweenish, the island a few miles out by road from
Carna.
"It has been a couple of years
since I have been back but I plan on going back after the new year," he says."
The article goes on to tell of Mayor Walsh's struggles, first with cancer and then with alcoholism. Seems like an example of the old adage: What doesn't kill you makes you stronger.
<<<<<<<
This photograph of Lahinch last Tuesday appeared in several locations. It is by Liam Blake. In my opinion it is the best of the recent weather photos.