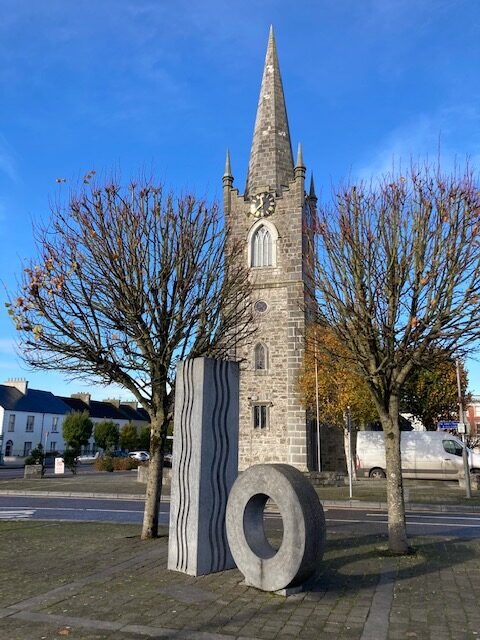 <<<<<<<<<<
Remember Neodata?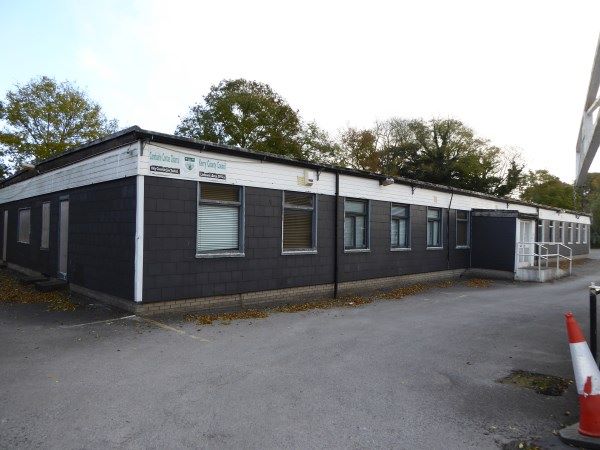 This is a photo taken before the demolition of the prefab.
Neodata was long gone by then.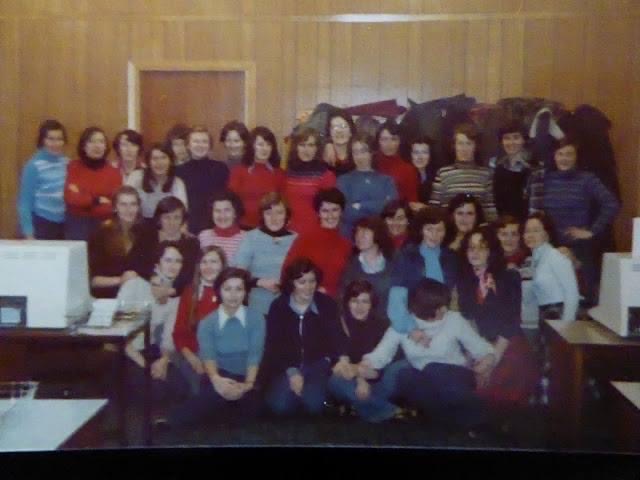 In 2016 Liz Galvin sent us this photo of Neodata staff. It brought back happy memories for many then. I hope it will again.
<<<<<<<<<<<
Poem of the Year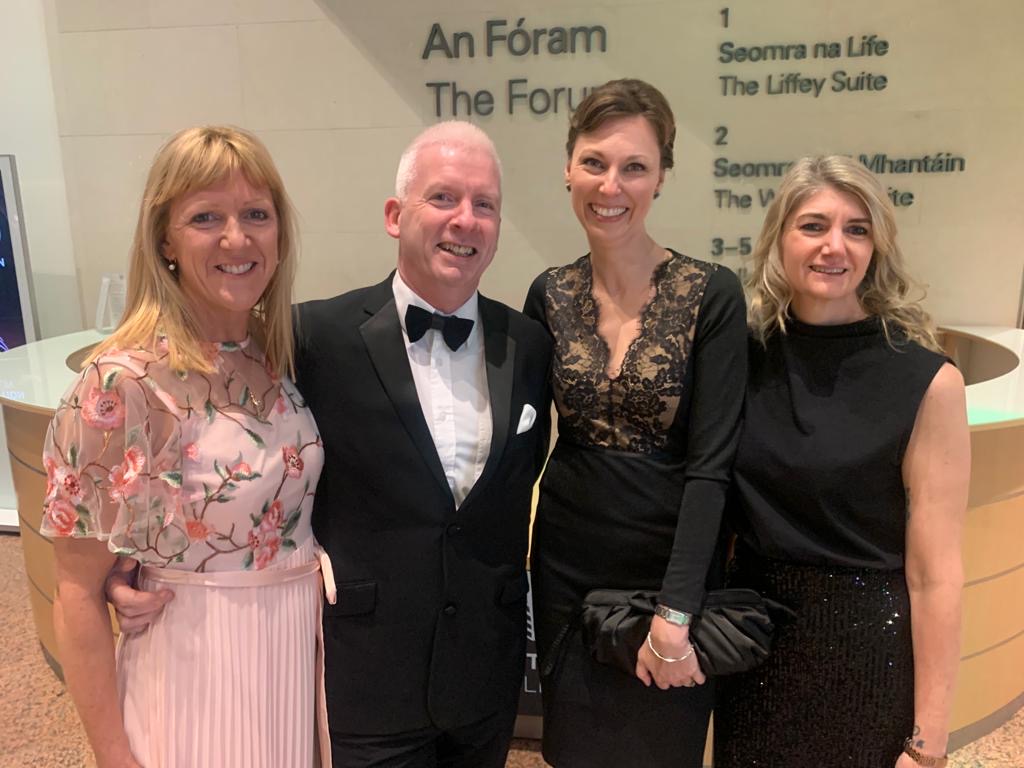 Catherine, Martin, Simone and Paula in Dublin for An Post Irish Book Awards on November 23 2022.
Listowel Writers' Week sponsors the poetry competition at this event.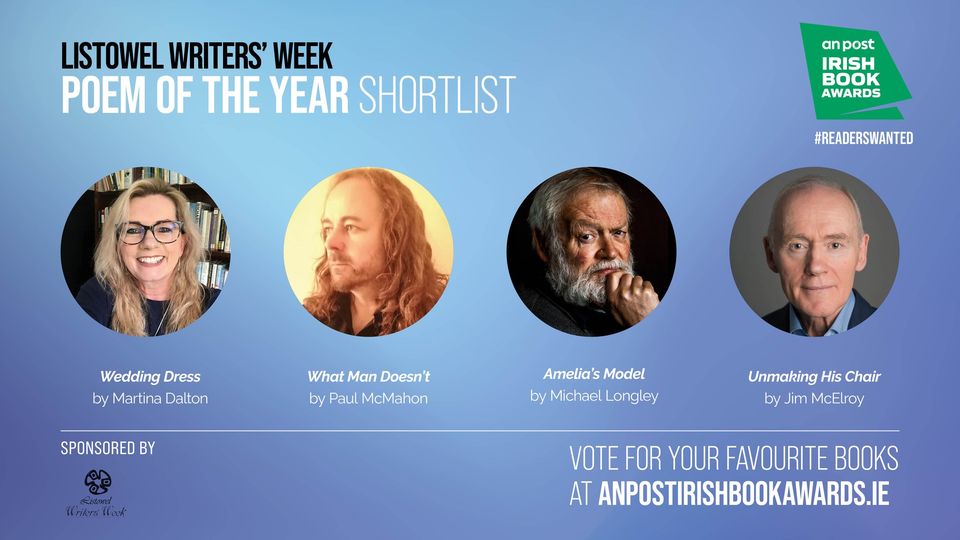 These were the very talented short listed poets.
……and the winner i………s Martina Dalton.
Here is her poem. (By the way, it was the one I voted for.)
POEM: WEDDING DRESS
Scalloped leaves entrap a sprig of white
Forget-me-not.
Silk-wound stems repeat themselves
like vows, around a missing throat.
Hexagons of net, like they've been honed
by microscopic bees.
A circle smudged in pink,
where confetti must have caught.
Trapped forever in the past.
Where the bodice meets the skirt,
a row of tiny beads join hands.
Lace stretched to bursting round a heart.
A row of sixteen satin covered discs,
miss their counterparts, wait eagerly
to slip each lined up loop.
Pronovias of Barcelona, stitched in gold.
Double edged the snow white hem,
stained now, where it hit the floor.
The buttons at the cuff
never needing to be opened,
so small my hands had been.
A satin band now torn,
where I wound it tightly round my wrist
for our first dance.
Held up to the light, the net in pleats
forms ghostly ribs, delicate
against the plain white cotton of my bed.
Like it's being lifted from a photograph
I hold it by its shoulders.
Fold it from the outside in.
White pencilled squiggles gather messy
on the floor. Each wrinkle of the train,
like tip of tide on sand.
Perfume, catches in my throat.
The overwhelming scent,
of Celebration, Love in white,
Faded rose.
Published – Irish Independent/New Irish Writing – 30th July 2022
<<<<<<<<<<<
Christmas Times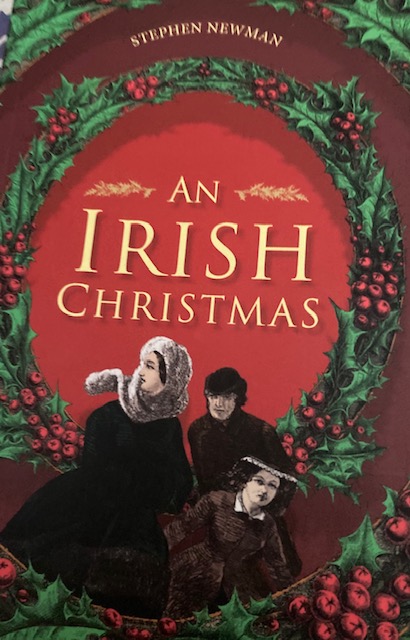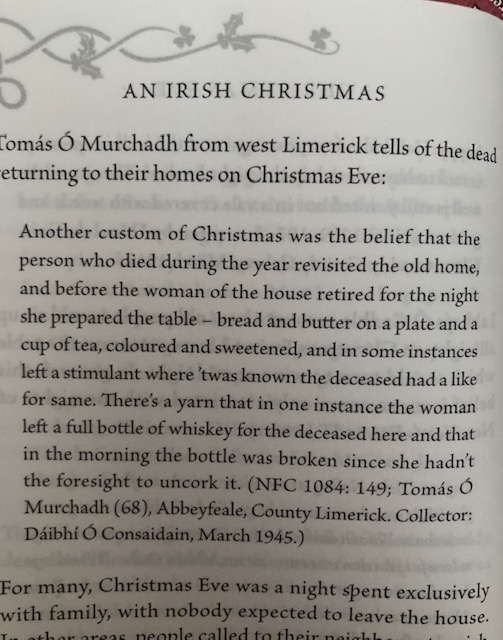 I never heard of that custom. According to Tomás O Murchadh it was observed across the border in Abbeyfeale.
<<<<<<<<<<<<
Big Day for Listowel Gardaí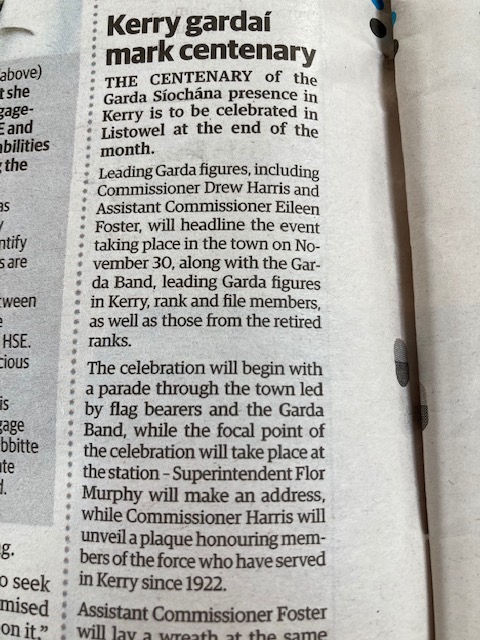 <<<<<<<<<<<<
Another Christmas Craft Fair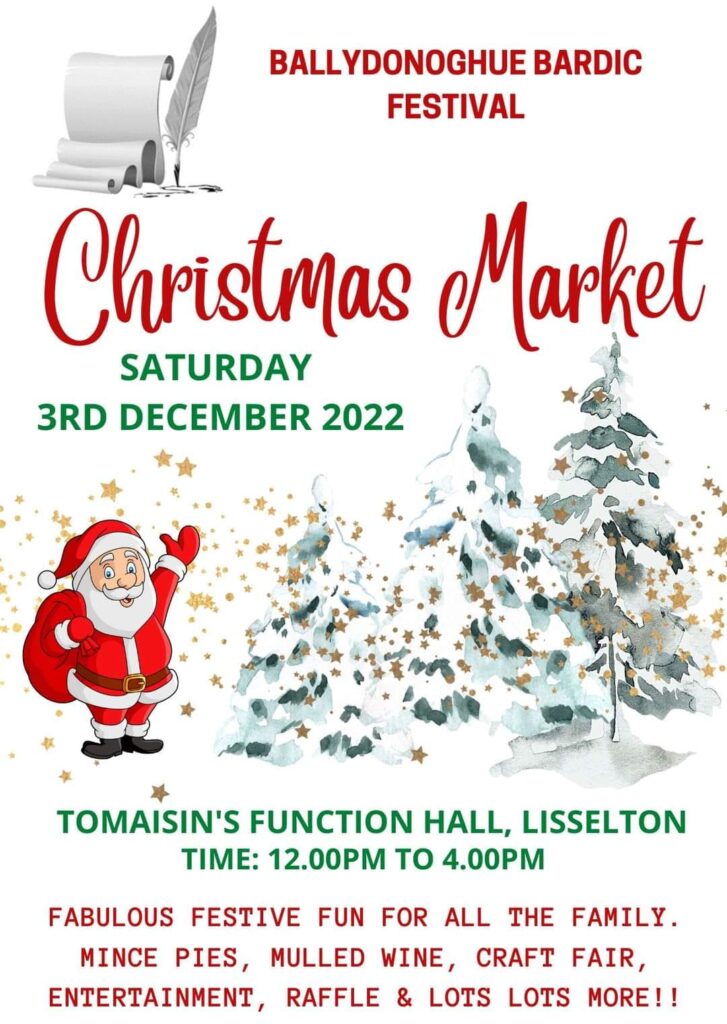 <<<<<<<<<<<<
Then and Now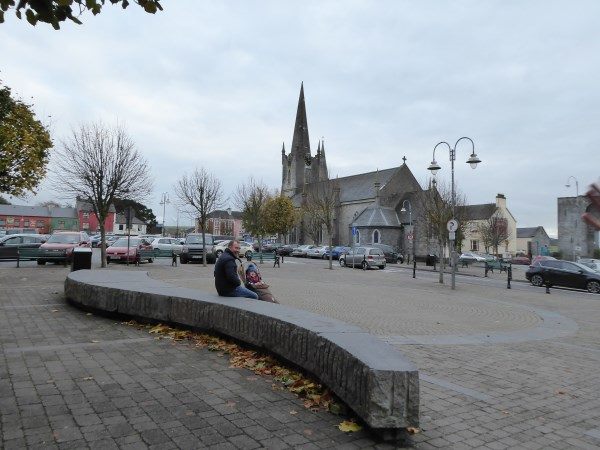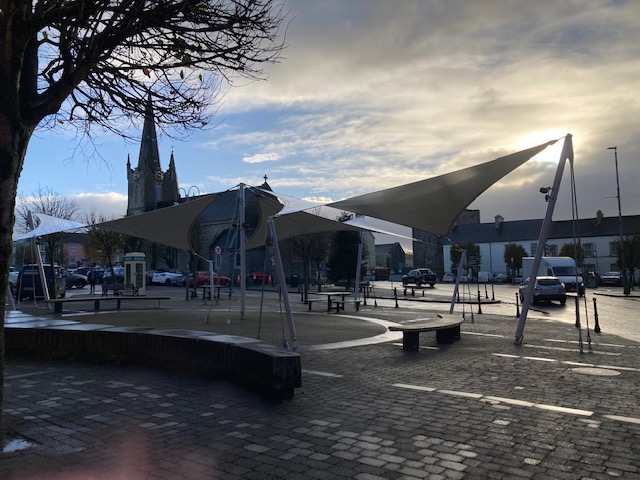 <<<<<<<<<<<<