The entertainment at Listowel Writers' Week Words and Music event on Saturday evening,
October 12 2013 was second to none.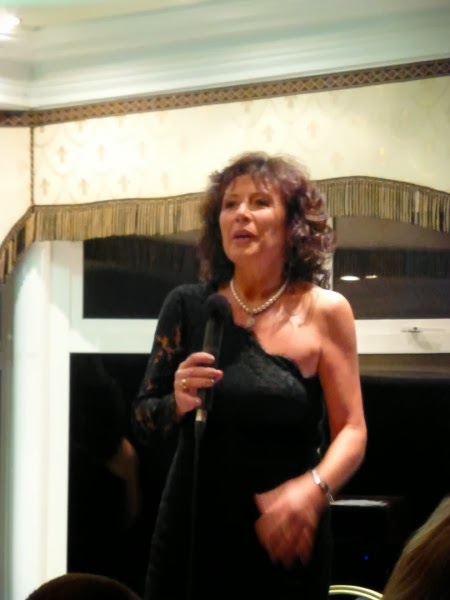 Kathy Nugent, accompanied on the piano by Colm O'Brien, had the audience in the palm of her hand with well known Doris Day, Sinatra and Tony Bennett numbers. Kathy has a powerful voice and a really winning stage presence.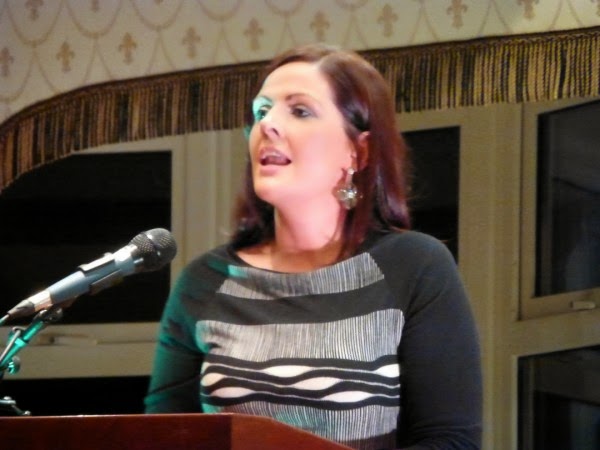 Claire Keane gave us a lovely rendition of John B.'s Sweet Listowel.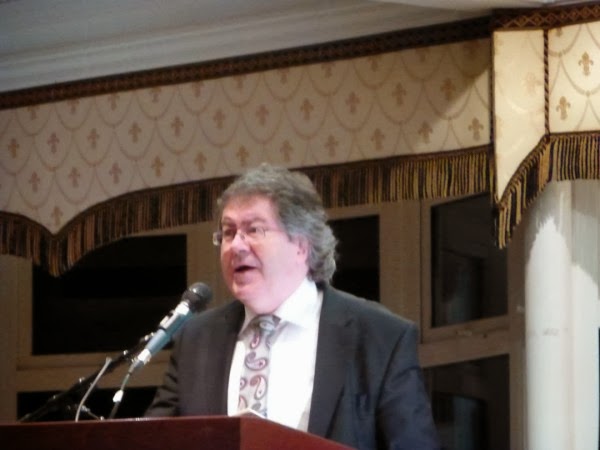 Gabriel Fitzmaurice's theme was family as he read some warm sonnets to his granddaughter, his late father and his wife. Admiration, awe and love shone through in every line.
Veronica, Bernie, Margaret and Norella, all from the Writers' Week committee were working hard on the night.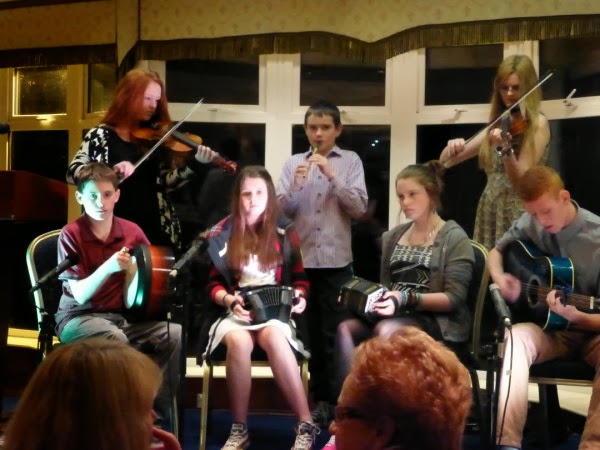 This local group of multi talented young musicians wowed us all with their versatility and musicianship.
Mary Kenny was one of the star turns. She spoke about The Femme Fatale, Terry Keane and then in Part 2 she gave us a little insight into her own unconventional upbringing.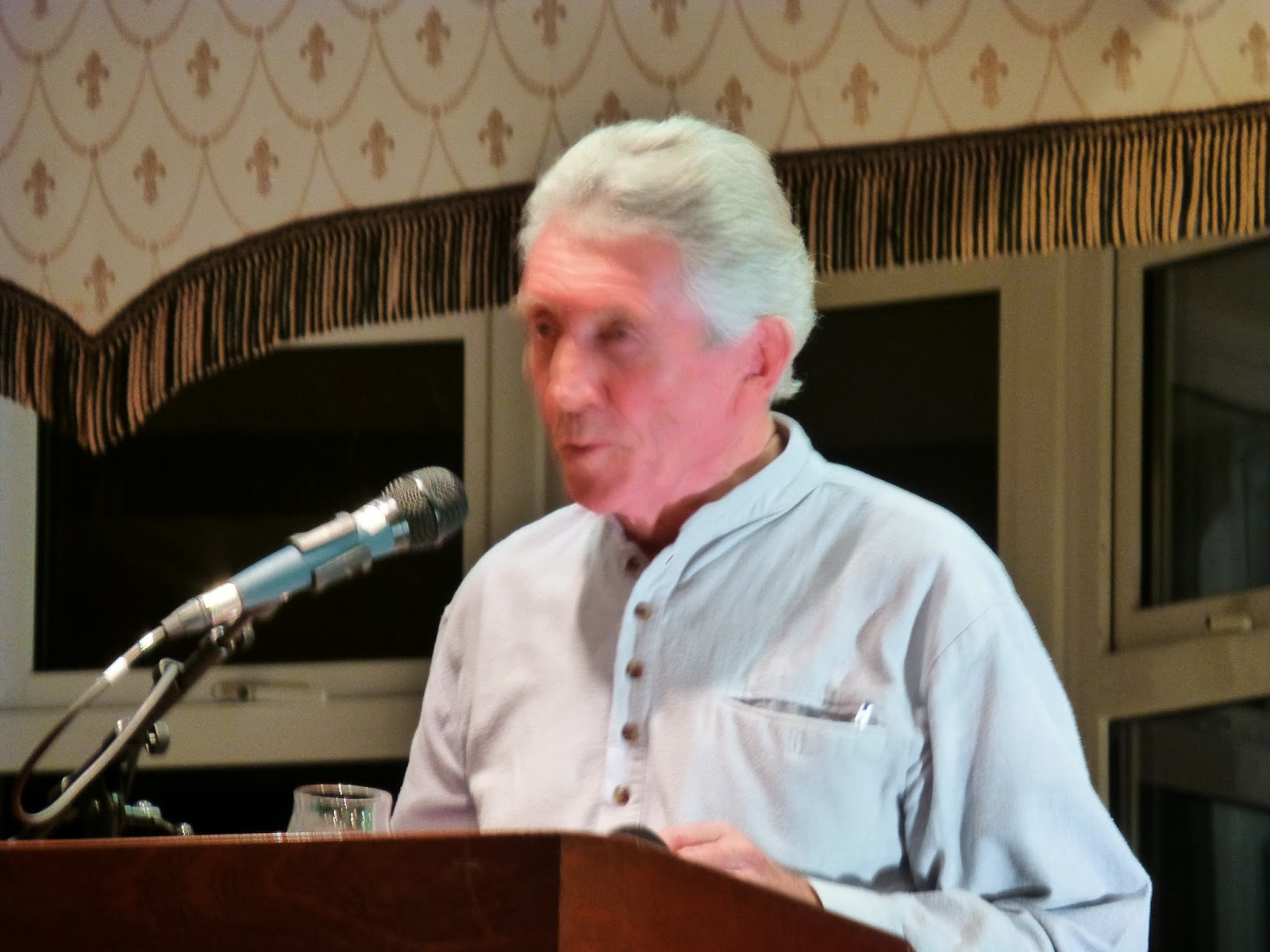 Cyril Kelly is one of a group of Listowel people exiled in Dublin. Like all of this group, he retains a huge affection for his native town and mines these happy memories of growing up in this special place in much of his writing. He read a poem he wrote for Miriam Kiely, celebrating happy days as teenagers in Listowel. He also took up the theme of family with a revealing insight into his first venture into fatherhood in the days before epidurals, when pain relief had not advanced much further than mopping his wife's brow with a flannel!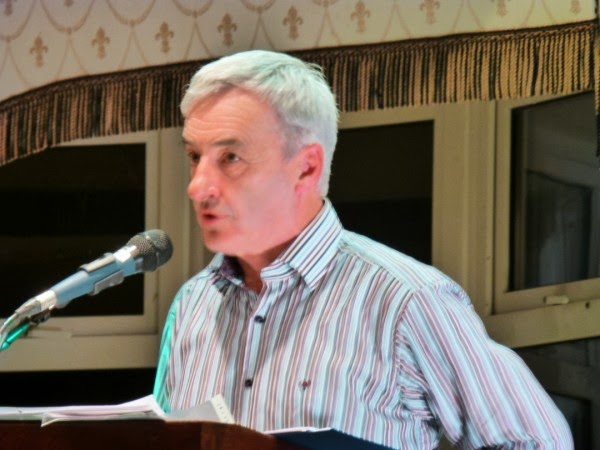 Owen MacMahon is an expert on his father's work. He gave us a unique insight into Bryan MacMahon, short story writer. As always, his talk was laced with amusing local anecdotes, self deprecating humour and erudite classical and Irish references. He even ended with a song beloved of all past pupils of The Master, Kerry Candle Light.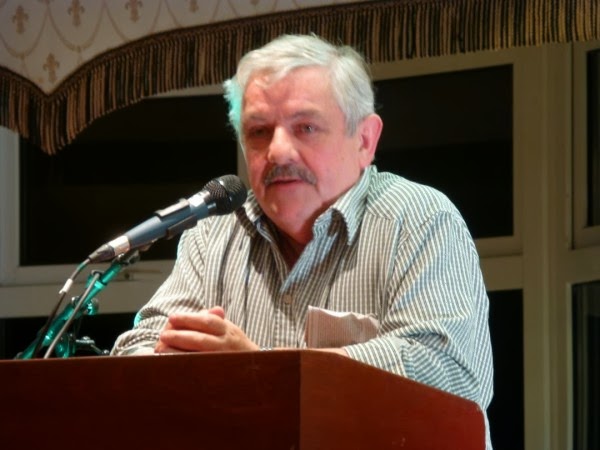 A happy Seán Lyons, chairman, Listowel Writers' Week signed off on a very successful evening.
<<<<<<
On the Saturday of The Harvest Meeting of Listowel Races 2013 I went to The Island en famille. I am a very proud mother and grandmother so people have been wondering where those Saturday photos went. Well, here they are…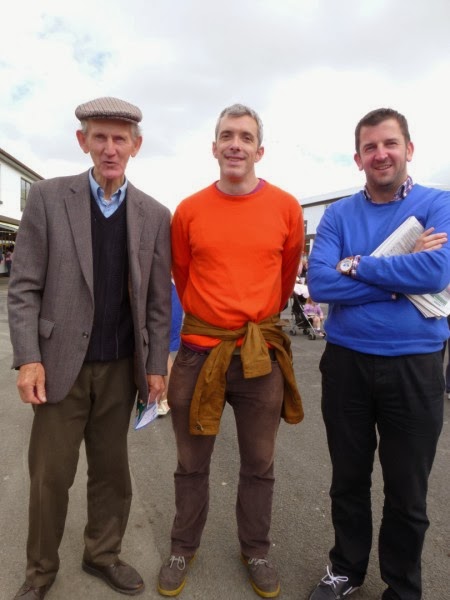 Bobby Cogan met up with his friend, Fergus O'Connor who was at The Races with his dad.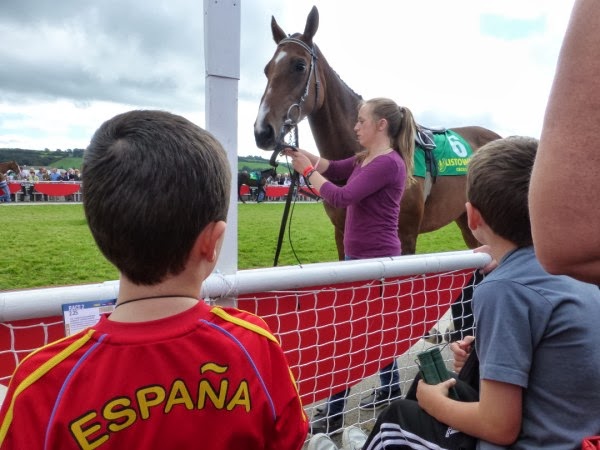 The boys studied form in the parade ring before committing their (or my) money.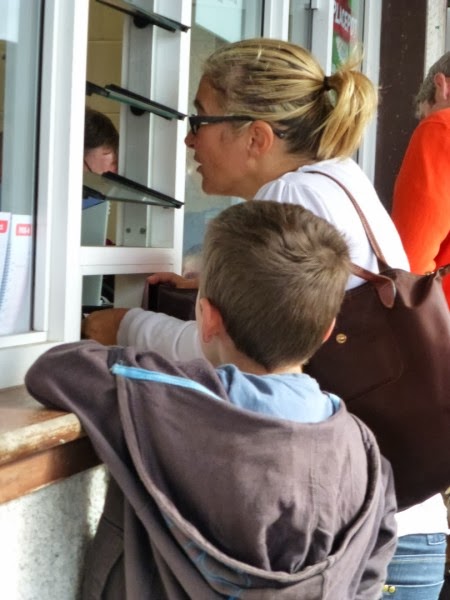 €2 each way on Number 4.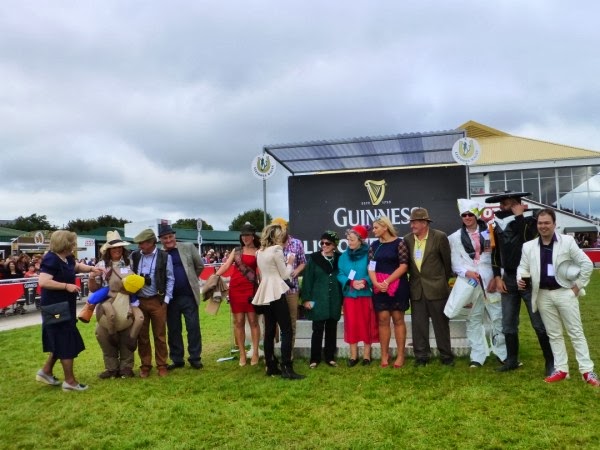 Listowel Tidy Towns were holding an upcycling competition.
Some people seemed a bit unsure of what constitutes upcycling.
There was a bit of early canvassing going on.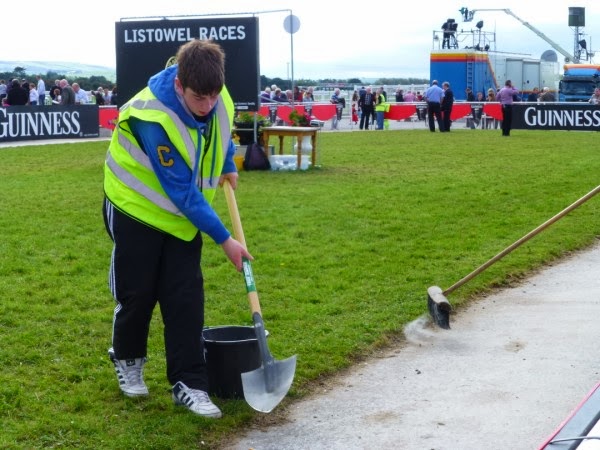 This lad was doing a good job of cleaning the ring.
Carine met a work colleague and family.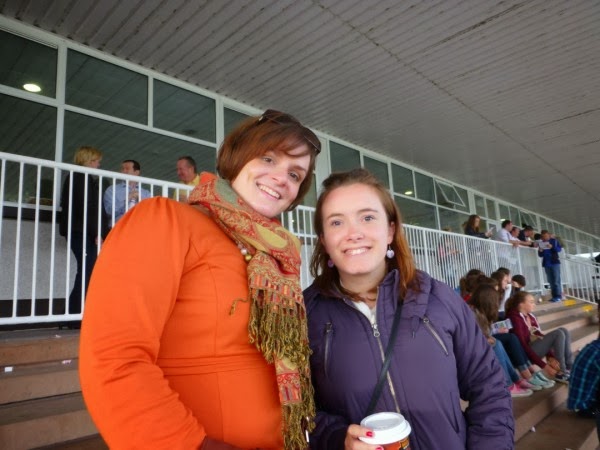 Clíona met her friend Gillian.
Madeleine and Margaret looked every stylish even though they told me that they were more dressed up the day before since it was Ladies' Day.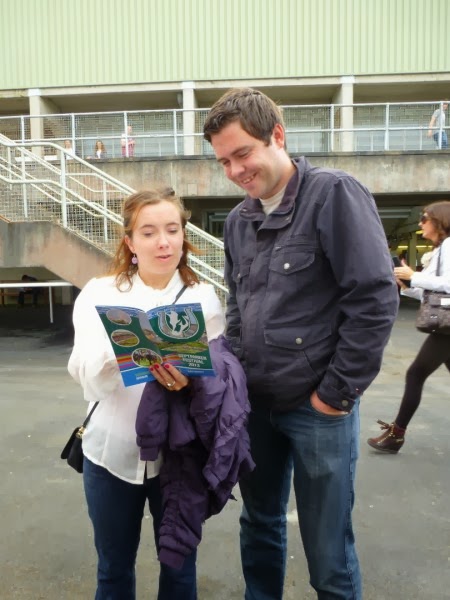 Clíona and Seán picked a few winners.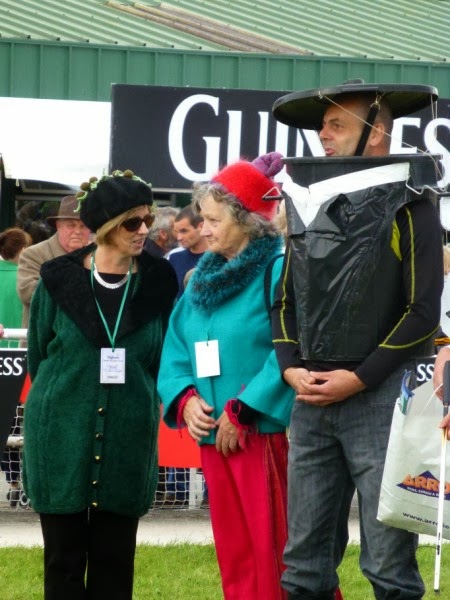 Edel, Frances and Liam were winners in the upcycling competition.
<<<<<<<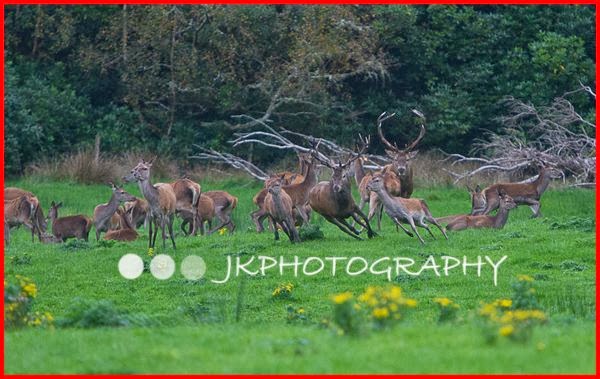 John Kelliher took this great picture of rutting stags in The National Park, Killarney
<<<<<<
Jer.'s video clip from the community procession at Listowel Parish Mission 2013
http://www.youtube.com/watch?v=UO3vP5gyvfY&feature=youtu.be
<<<<<<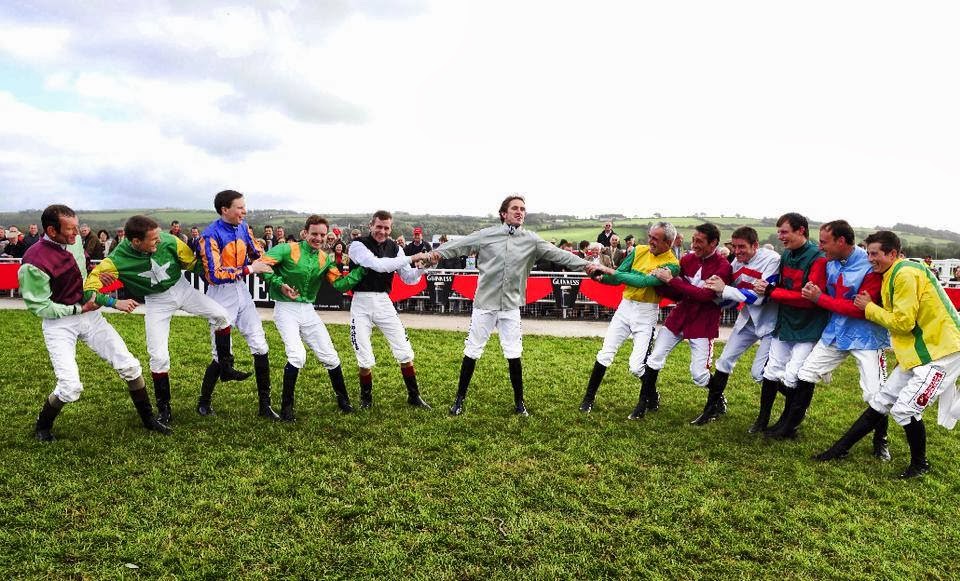 (Pic: Goracing)

A tug o war was one of the many fun events which took place at Limerick racecourse yesterday. All funds raised on the day will go to help injured jockies, Johnjo Bright and JP MacNamara