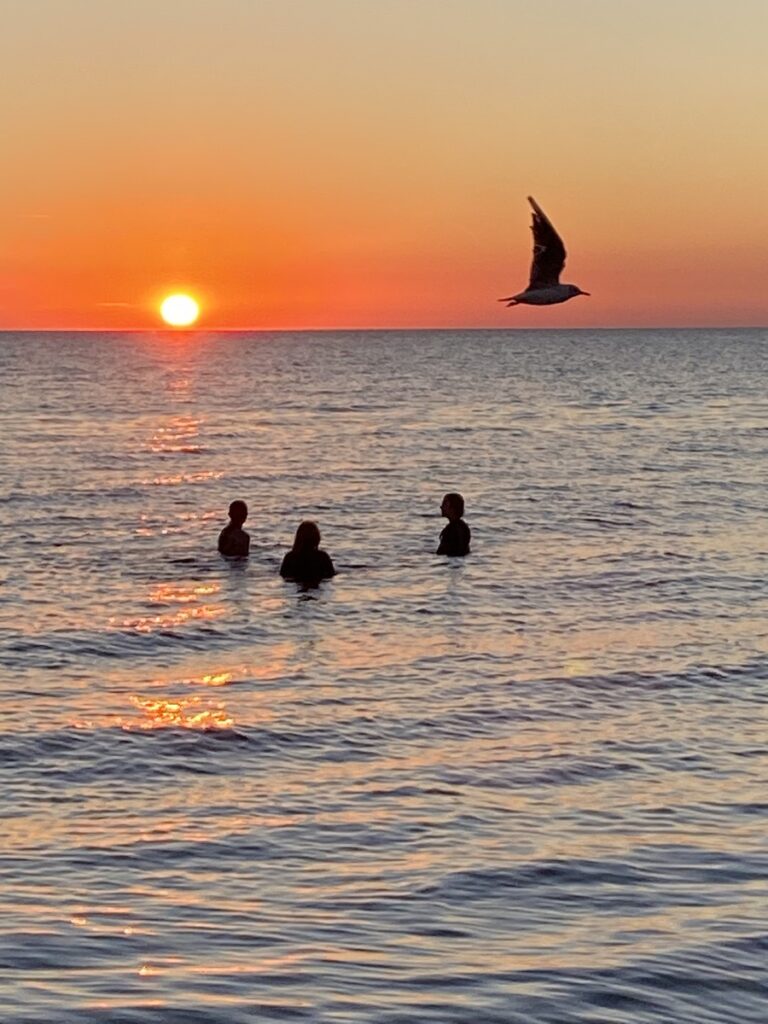 Jane Darby took this photo in Rosslare when her girls went for a midnight swim.
<<<<<<<<<
Barbara's Tour Hits Killarney
The next morning, we made our way through Limerick City to Adare. We stopped off at the quaint village of Adare. From there, we headed to Killarney. Once we got to Killarney, we hopped on the jaunting car for a tour of Killarney National Park.
While on the tour, we drove by the racetrack and found out the Killarney Races was on.
We had the evening free and what do I do, I head to the races! I bet on 4 races and won one race winning 42 Euro on a 2.50 Euro bet. Not bad for one race.
I treated myself to a steak dinner back in Killarney at The Laurels Pub and Restaurant-highly recommended by my cousin, David Toolan.
Day 4, a day to remember with glorious sunshine to do one of the most scenic drives in Ireland, Ring of Kerry. We stopped at Scardiff Inn or lunch with stunning views of the ocean. Of course, we visited Sneem and walked around and shopped some more.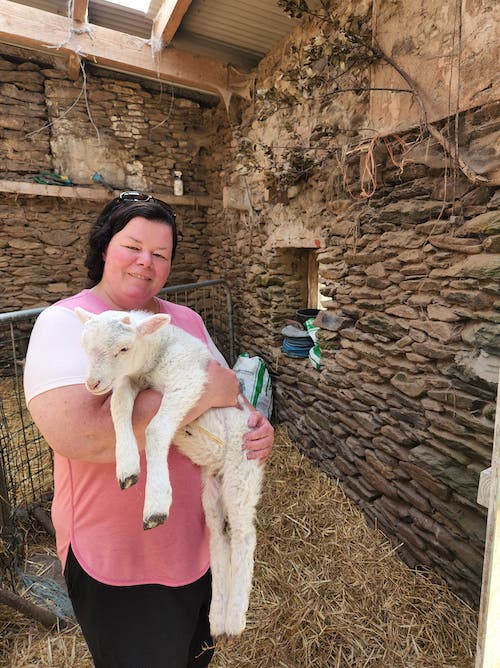 Next stop, Kissane Sheep Farm, no relation at all, a memorable sheepdog performance. That evening, we had dinner at The Killarney Plaza Hotel where we were staying and a show called, Gaelic Roots at The Avenues.
<<<<<<<<<<<<<
The Two Men in Her Life
The giving away tradition is a lovely one. Eddie Moylan gave away his youngest daughter on Saturday, August 20 2022 in a moving wedding ceremony celebrated by Fr. Donal O'Connor.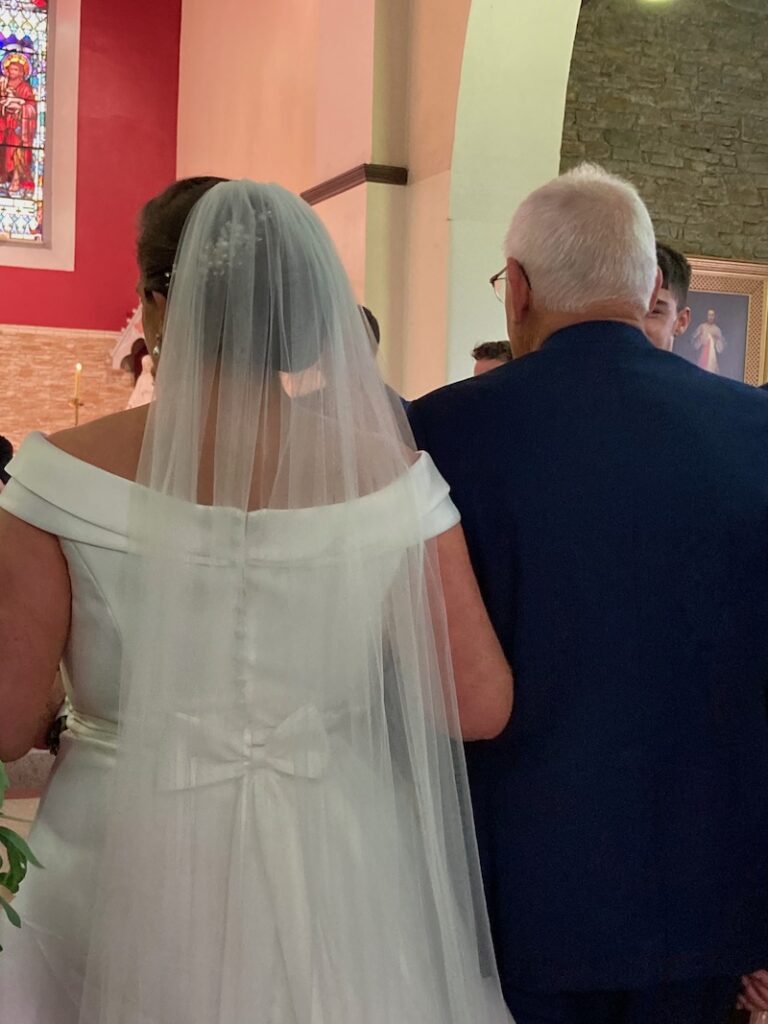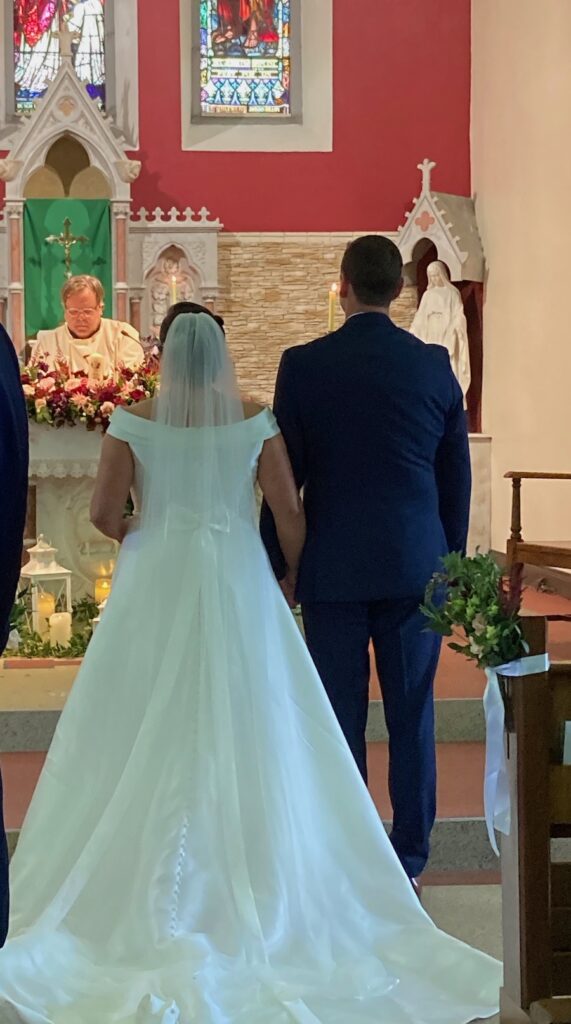 Mary Moylan and Dave Murphy soon to be Mr. and Mrs. Murphy.
<<<<<<<<<<<
A Sign of Hope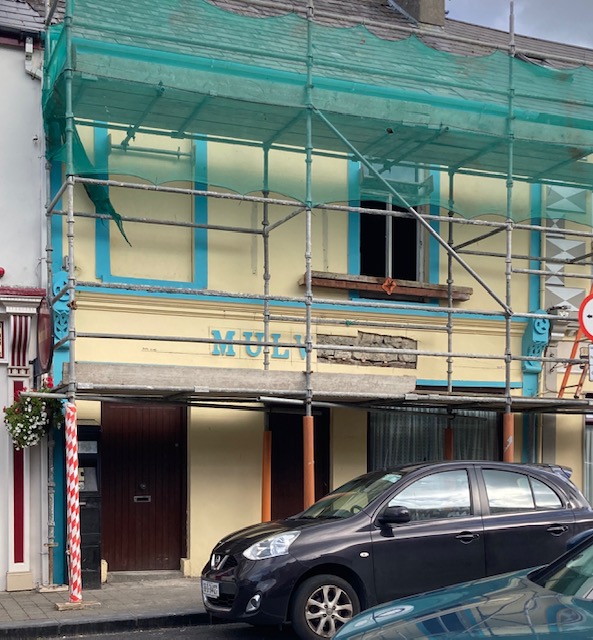 This Church Street premises has lain idle for years now. It's great to see that the new owners are carefully removing the old owners' name letter by letter to be restored later.
<<<<<<<<<<<<<
A Fact to Maker You Laugh
People who laugh a lot are healthier than people who dont. Laughing lowers stress hormones and strengthens the immune system.
Six year olds laugh an average of 300 times a day. Adults laugh an average of 15 to 100 times.
<<<<<<<<<<<<<