Listowel Garda Station in January 2020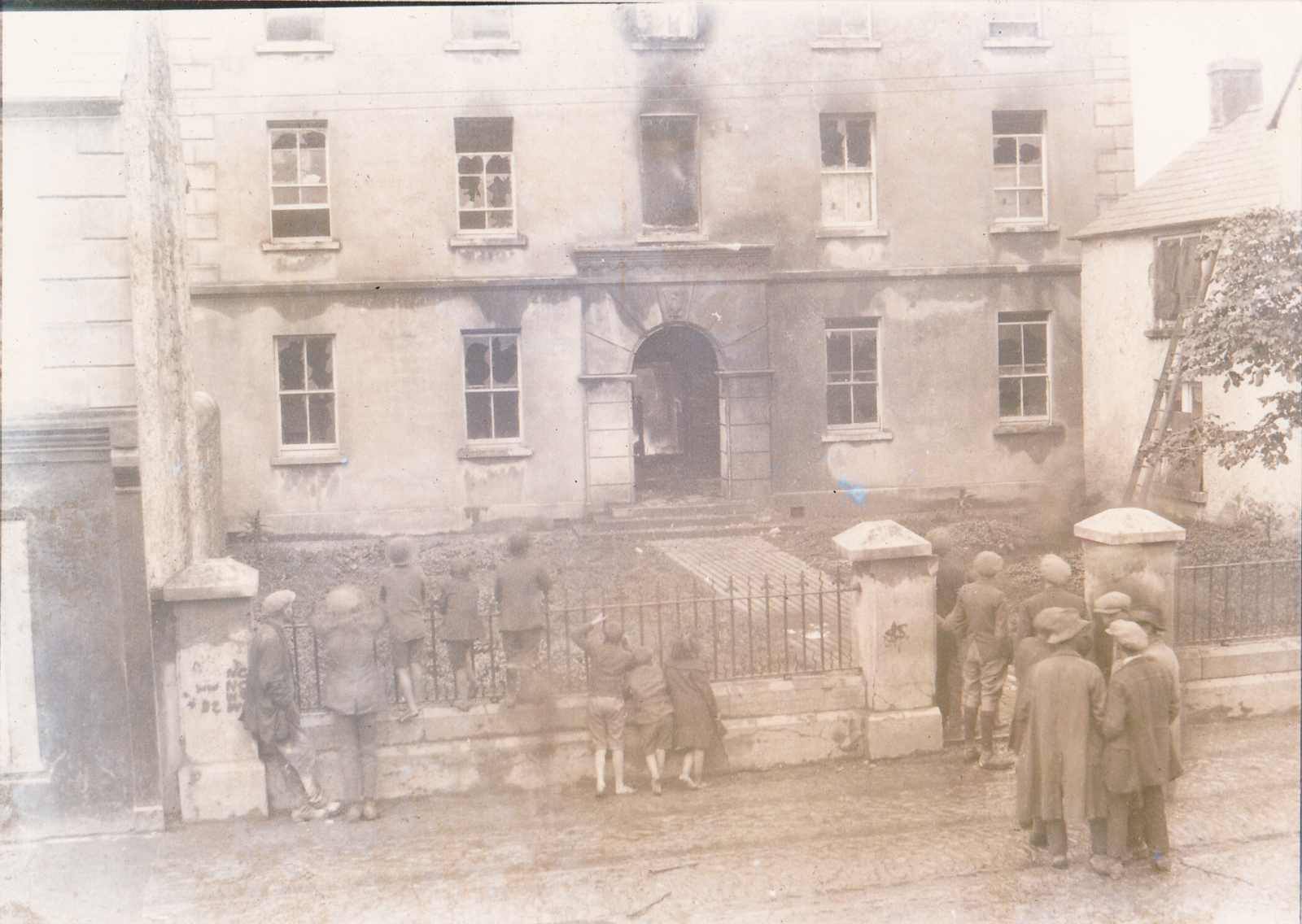 The burning of Listowel police station in the Civil War, Aug 1922.
Republicans held Listowel. They burnt the police station as Free State troops advanced on 3 Aug 1922. . Courtesy of Vincent Carmody.
This building was restored, and today is the impressive Listowel Garda station, Church St.
(photo and caption shared on Facebook by Historical Tralee and Surrounding Areas)
<<<<<<<<<<




A Poem from Noel Roche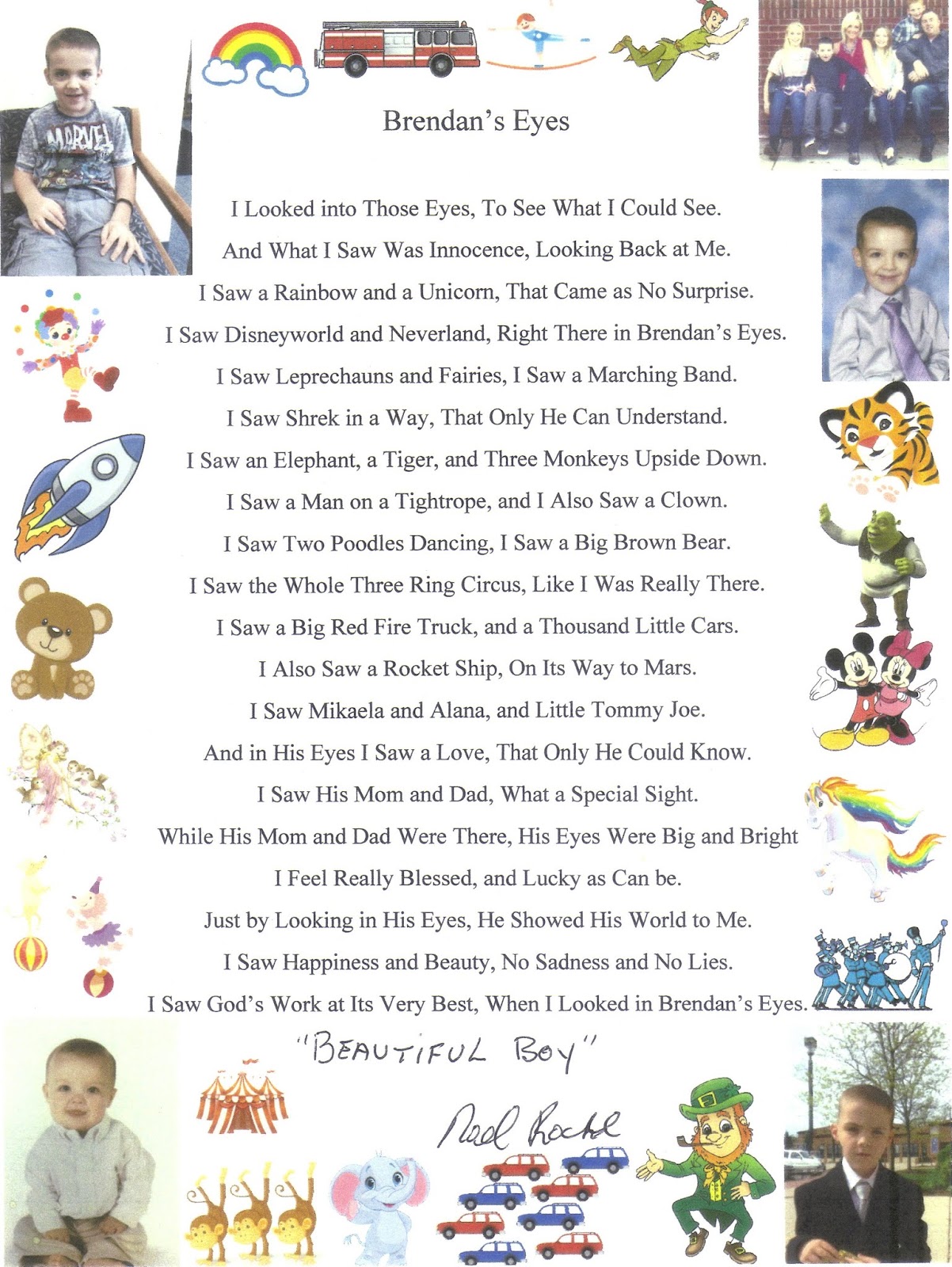 <<<<<<<


Girls' Night Out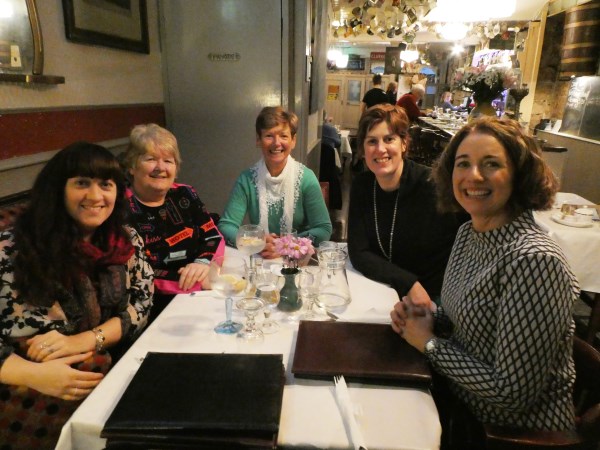 Snapped in Allos last week, Aimee, Maria, Eilish, Máire and Sinead
<<<<<<<<<<
Mat the Herder
From Rathea in the Schools Folklore collection


Mat Sheehy lived in the townland of Gurtaclohane in the begining of the nineteenth century. He was commonly known as Mat the Herder. He was a stout firm man and had great arms. Another great man lived long side him by the name of Sean O Leary. The two of um used to go to Cork once a fortnight with firkins of butter in a horse & car.
At the same time there was a great fighting man in Cork. One day the Buffer of Cork challenged any man to fight him. Mat came up to Leary and said that it wouldnt take such a great man to beat him. "You better keep your tongue in your pocket" said Leary dont he hear you. At that the Buffer heard him and challenged him to fight and handed him a black torn stick so they took at it.
The Buffer was giving him great strokes in the head but they were taking no effect out of him. In the finish Leary said to Mat in Irish "Tóg íseal é" to take him low. At that Mat struck him across the ribs and brought him to the ground and the Buffer said to Mat "You're a good man. I was never beaten before". The Cork people said they would give him his hat full of gold if he shouted as a Cork man but he said he would not saying "I am a Kerry man and I'll shout for no other County but Kerry".
Mat had fourteen heifers grazing in the mountain owned by Stephen Galvin at present. He had a big dog. His dog was called Bully and he used to be always minding the heifers for fear they would be stolen. One morning as the ground was covered with snow Bully came came barking to the door and made signals to Mat that the heifers were stolen.
So the two started out in search of them. They tracked um as far as Limerick and there they found um between two glens. They went about turning the heifers home when ten men attacked um to take the heifers of um so they started fighting and he beat the ten men but he would never do so without the dog. When five of um would come in front of him and five more behind him the dog would jump up and ketch um by the cape of the coat and bring um to the ground and in that way he beat the ten men and brought home his heifers to Gurtaclohane
Soon after a great man from County Limerick heard about Mat so he said he would have a trial out of him. He picked two good sticks one for himself and another for Mat. He enquired from house to house until he came to Mat. As soon as Mat saw him he got in dread of him so he said he was not Mat the Herder at all but he'd carry him to Mat's house. But that if he'd like, himself would fight him but that Mat (M) should be present at the fight.
Mat was indread to attack him alone without Leary with him for Leary was a better man than himself. If he beat him himself Leary would have an other chance and if Leary beat him Mat would still hold his good name. When they landed at Leary's house Mat had a private talk with him and Leary said to him not to be in dread. Then they started fighting and no one of um was getting the upper hand for a half anhour. It was getting very hot then and Mat was getting two much of it Then Leary told him in Irish not to draw at all but to keep up his guards and that he would get tired. Mat did so and stroke by stroke the other fellow was failling. Then all of a sudden Mat struck him across the ribs and brought him to the ground so Mat held his good name and gave up fighting at the age of fifty.
COLLECTOR

Gender

male

Address
INFORMANT

(name not given)

Relation

parent

Gender

male

Address

The actual handwritten

version

states

"ó m'athair a fuaireas é seo."