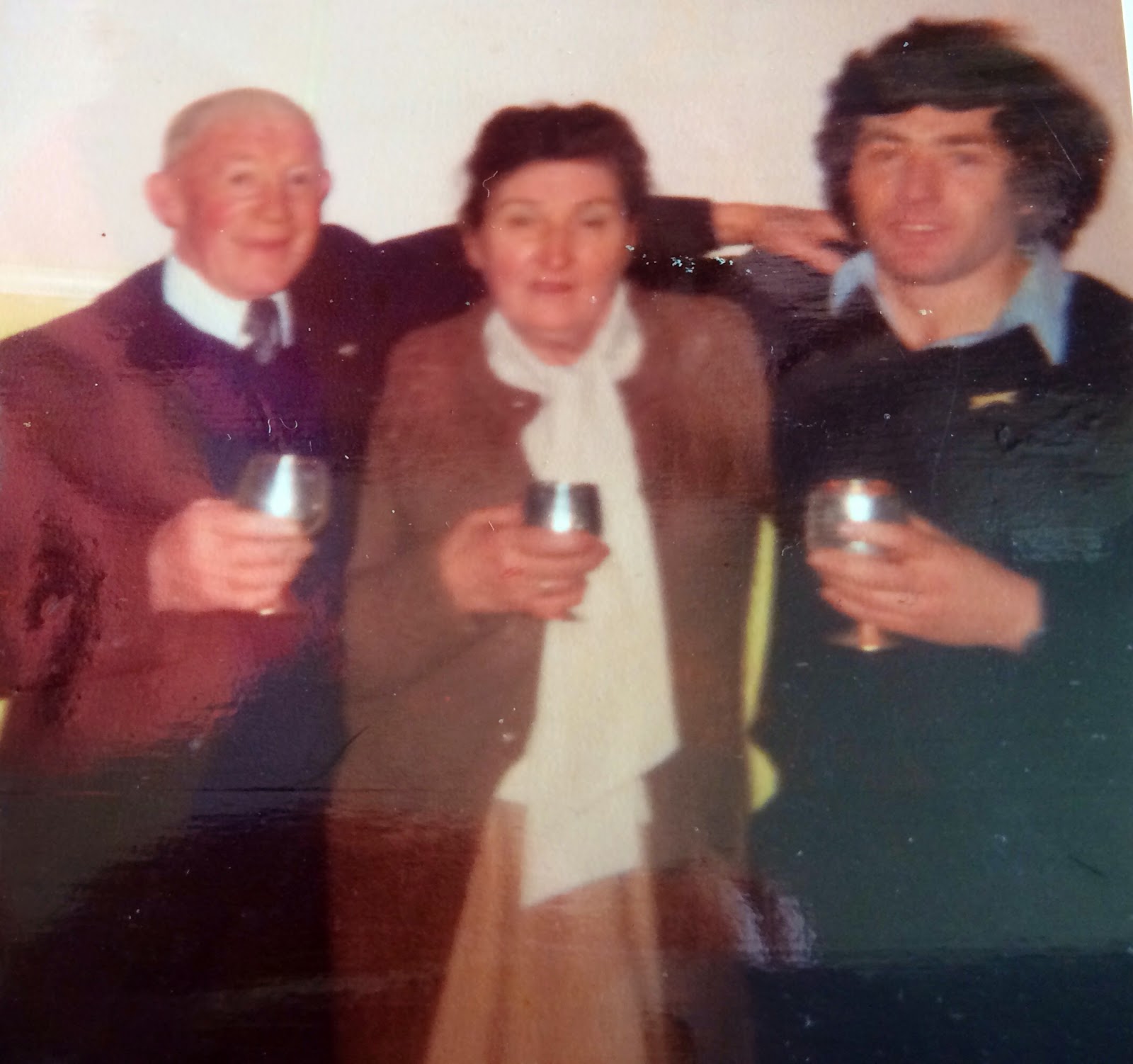 Three of Listowel's great unsung heroes of The Arts; Jet Stack R.I.P., Maureen BeasleyR.I.P. and Jimmy Hickey. These three have played their parts in preserving folk traditions in music, verse and dance and have all done North Kerry and its literary heritage a great service.
Another of the great stalwarts of the North Kerry literary tradition is Dan Keane. He has left us a legacy of poems, ballads and stories and some great memories.
This poem by Dan is a tribute to his friend, Jet Stack:
Mr. Garrett Stack
If you are out to learn dancing
Take a tip from me,
Go through Listowel and Greenville
Until you reach Scartlea,
Go all the way to Scartlea Cross
Then count two houses back,
There you will find the maestro
That's Mr. Garrett Stack.
That is his Baptismal title
But he's never used it yet,
He is no way sanctimonious
He is always known as "Jet",
He will make you very welcome
With tea and home cooked ham,
And if he is scarce in sugar,
He will give you plenty jam.
He will quickly come to dancing,
It will only take a while,
To show you reels and figures,
In every kind of style,
He will show you steps and polkas,
Like jewels from days of yore,
And he will even demonstrate
He is tasty on the floor.
Now if you ever doubt me
I have witnesses to prove,
That even first class dancers,
He can tutor and improve,
He is not the slightest selfish,
His glory's greatest crown,
Is his patriotic willingness,
To hand his dancing down.
He is also a musician
And in case you might not know it,
He is good at prose and poetry
A writer and a poet.
He is witty and good humoured,
And a joke he's good to crack,
So don't forget three cheers for "Jet",
That's Mr. Garrett Stack.
By Dan Keane
I think the lines "His glory's greatest crown is his patriotic willingness to hand his dancing down." sum up what Writers' Week is all about….handing on the torch to the next generation of writers. Who knows? a future John B. or Bryan might be in our midst here on the streets of Listowel this week.
<<<<<<


Another old photo from Writers' Week of times gone by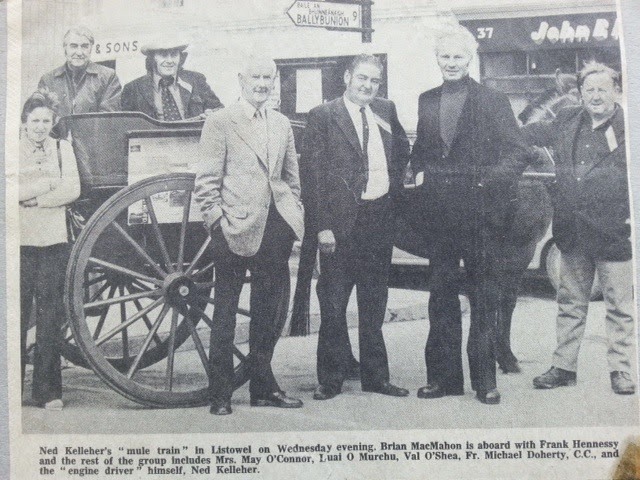 <<<<<<<
Mardyke Garden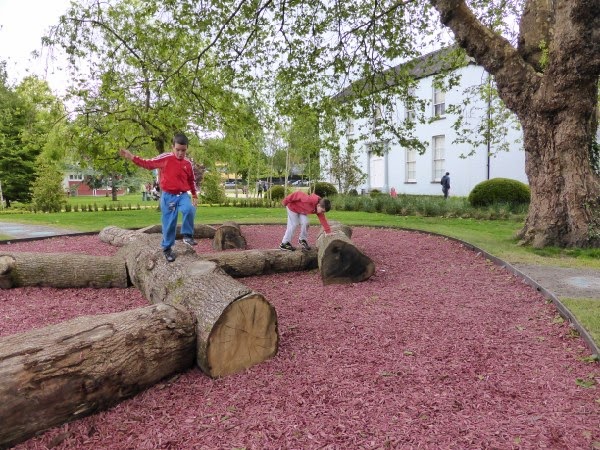 Do you remember that I went to Fitzgerald's Park last week to view the Diarmuid Gavin sky garden? This garden cost over a million euros. Well, it took just one week for the children of Cork to wreck it.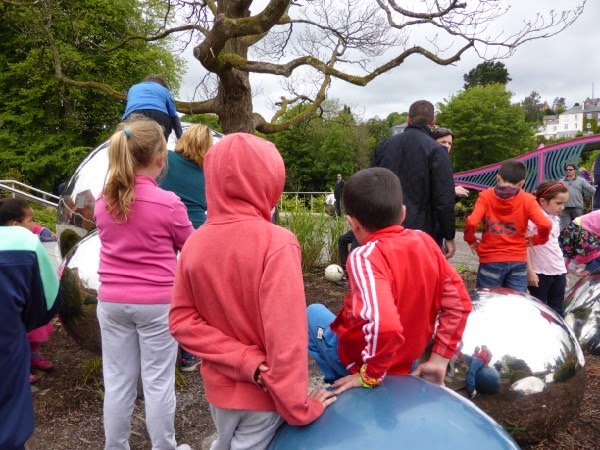 Children taking turns climbing on the giant stainless steel spheres.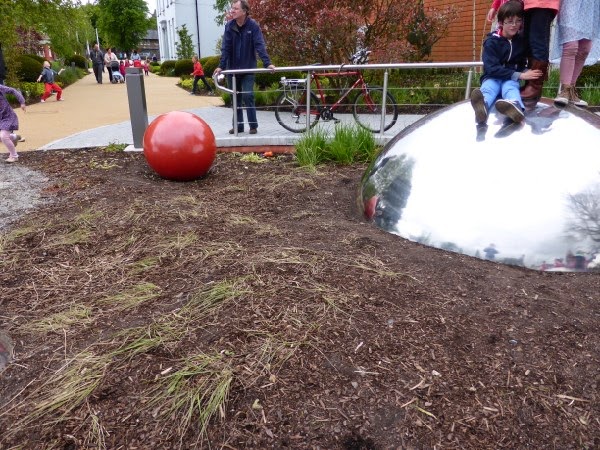 The plants in this section never stood a chance.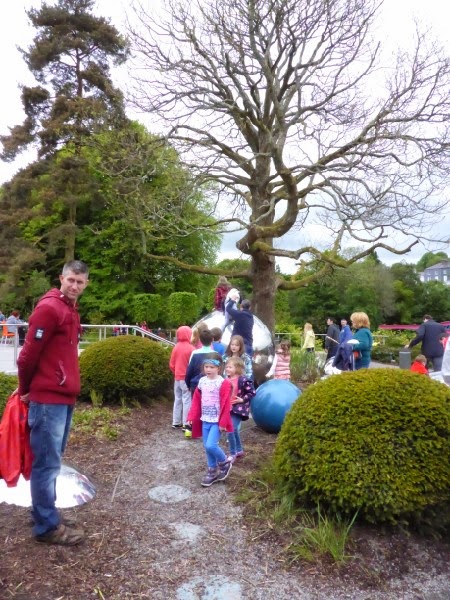 These paths through the garden were lined with blue stepping stones last week.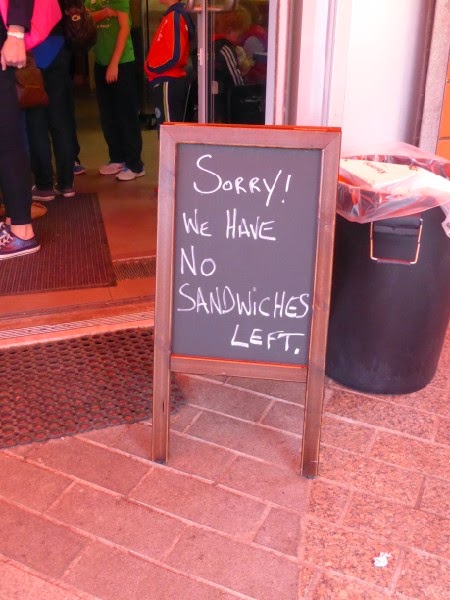 Yet again, the café couldn't cope with demand.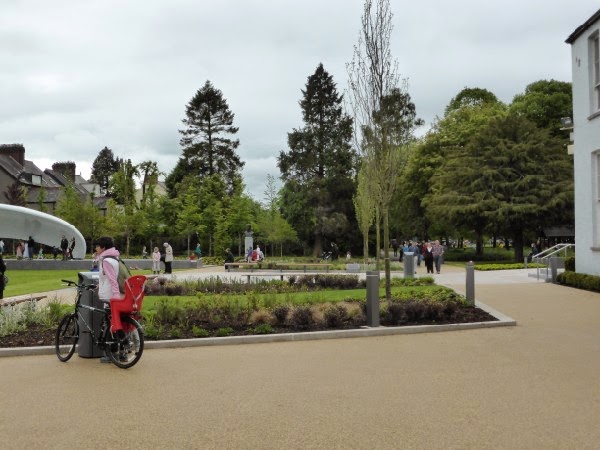 The lovely rose beds of old are gone. The colorful roses are replaced by dull drab green plants.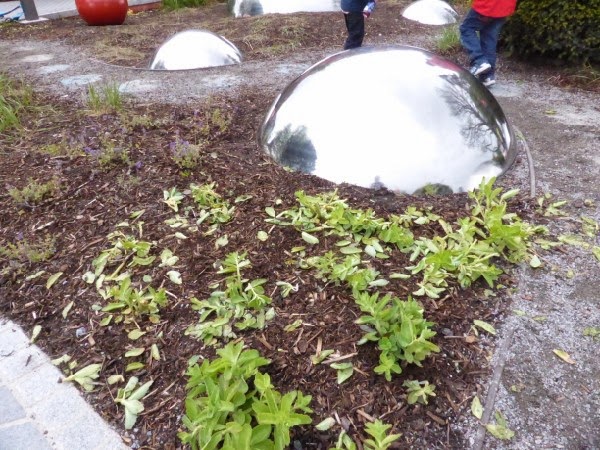 Dead and damaged plants abound.
Dotted throughout the park are lovely gems, like this Oisín Kelly dancer.
In defense of Cork's children let me say that there was no sign to say that this garden was to be looked at and admired, not treated like a playground. Those big silver sphere's are far too tempting and they do look like the sort of thing you might see in a playground. I don't know if the garden can be saved and replanted. As it stands, it's a disaster.
<<<<<<
D Day is near…. Saturday May 31 2014
Eileen Moylan of Claddagh will launch her beautiful creation in Craftshop na Méar at 7.00 p.m.