Maureen Potter and Christy Brown, Gaels of Laughter Gaeity 1970
<<<<<<<<<
Recently some friends introduced me to a beautiful rural walk in the woods at Lyreacrompane. It was bliss to walk among the trees beside the stream and listen to the birdsong on a glorious October afternoon.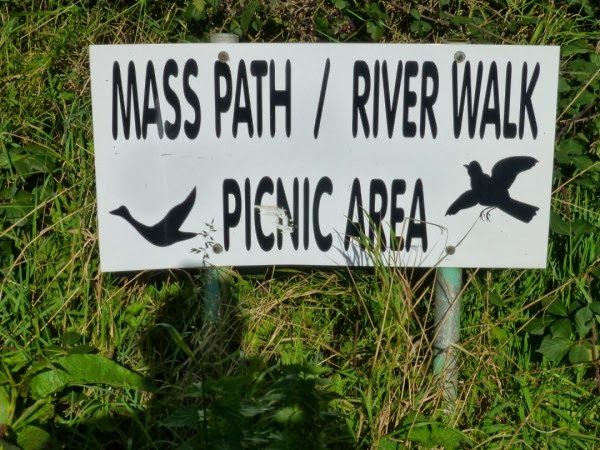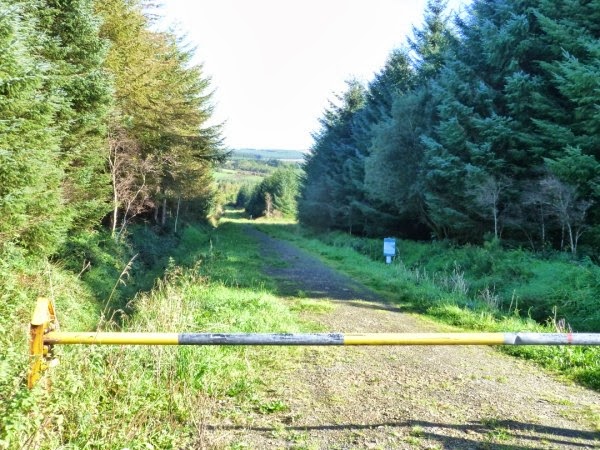 The entrance to the walk is on the left as you go from The Six Crosses to Lyre.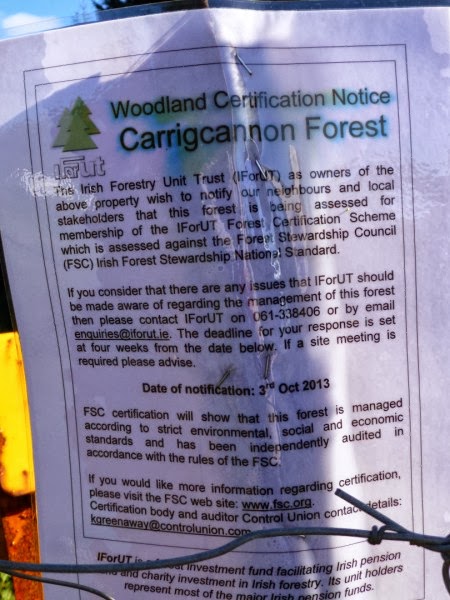 It would appear from this notice that the area is part of Carrigcannon Forest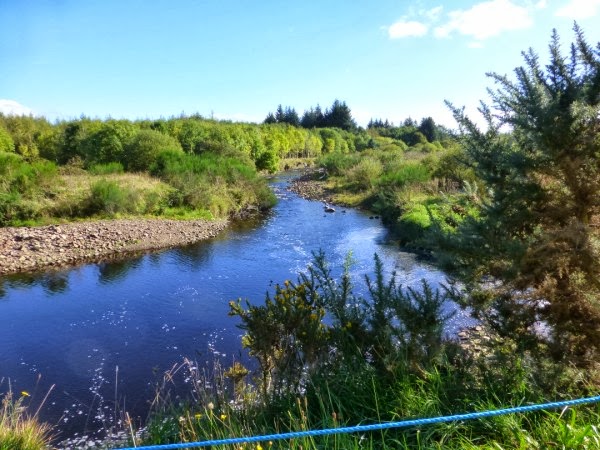 The River Smearla, I think.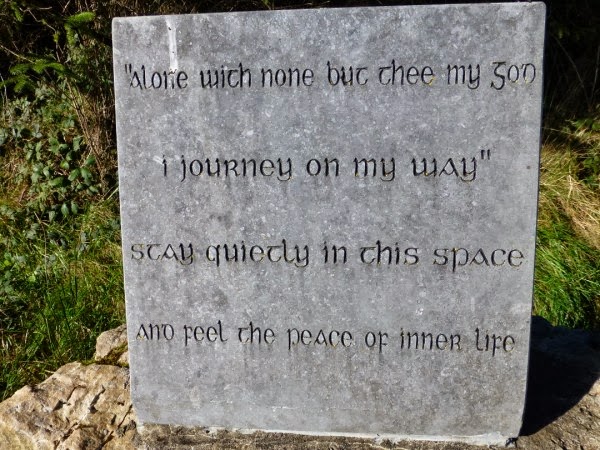 Dotted along the way are stones with quotations from the philosopher, John O'Donoghue.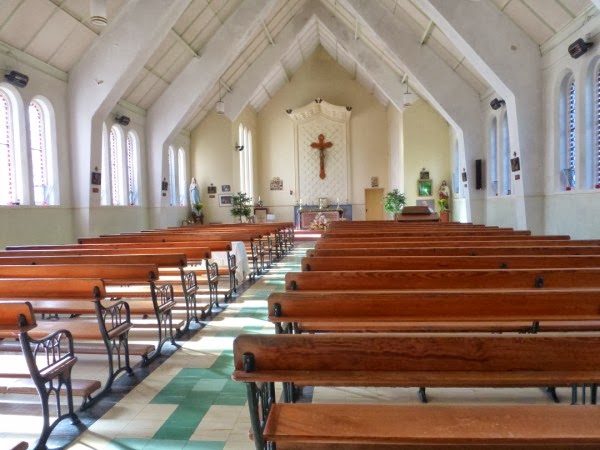 Our walk took us by Lyreacrompane church. It was as if we had alighted in a corner of Heaven, perfect peace and celestial music…a welcome respite for a tired walker, unaccustomed to hiking around North Kerry.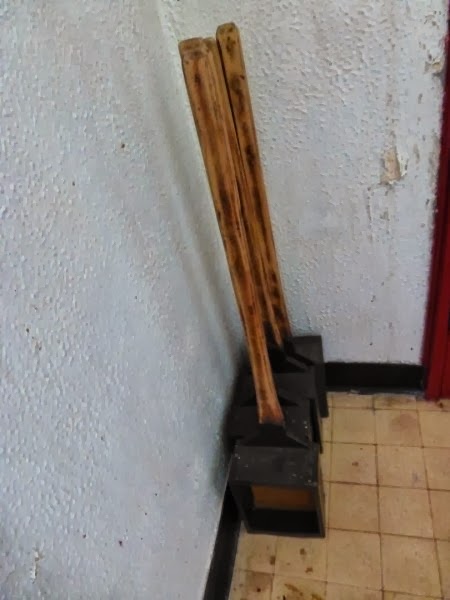 These were stored in the porch. I remember similar ones from my childhood. They are for taking up the church collection. The collector stands at the aisle end of the pew and expertly slides the box along the pew collecting donations as he goes. There is an art involved and, as the box gets heavier, carrying it at full stretch can be tricky.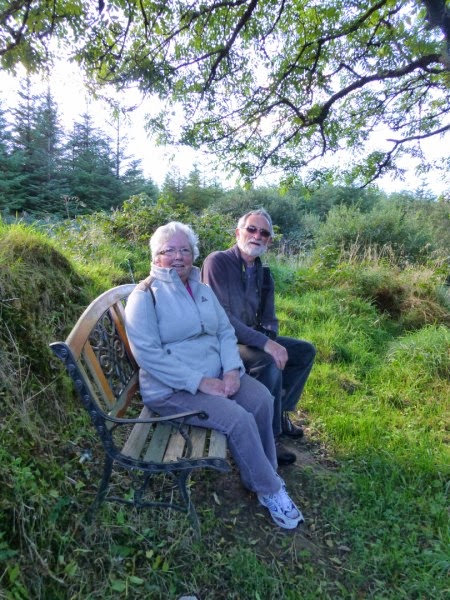 I persuaded my guide, Mike Moriarty, a very keen walker to rest for a minute with me, a very novice walker. Rest stops are provided all along the route. In truth it is a very easy walk, only about 2 to 3 kms. long with plenty of rest stops and it is really worthwhile. Try it soon! Boots will be necessary as the weather worsens as parts of the way are quite marshy.
<<<<<<<
The following interesting article comes from Kay Caball's very informative Find my Kerry Ancestors website
"One of the
first things that a researcher needs to remember is that our ancestors were not
too bothered about their exact ages. They didn't have a twenty first, a
fortieth or fiftieth. Believe it or not, they didn't have birthday
parties, hen nights or stag nights either. They were too busy trying to
eke a living out of the bit of land they had or working for long hours for
someone else.
The system of
registration of births in the 19th century was that the individual was
responsible for registering the birth. The authorities, as an
'encouragement' to do this, would impose a hefty monetary fine on the
individual who didn't comply with the law. So a birth registration might take
some time to be recorded and the exact day, and place might not be correct when
it was finally registered. In quite of a lot of cases, particularly in
rural, inaccessible country, the birth was never registered. On
the other hand Catholics were encouraged (without the fine) and generally
obeyed their clergy, by getting the child baptised as soon as possible after
birth. This did not guarantee correct baptismal records though.
Sometimes the individual priest, who didn't have a presbytery,
housekeeper or even in some cases, a church, would write the details on a piece
of paper for later transcription, in Latin usually, to the Parish Register.
A census of
the Irish population was taken every ten years from 1821 until 1911 and
manuscript returns for each household survive for all 32 counties for 1901 and
1911. The returns are arranged by townland in rural areas and by street in
urban areas. No manuscript returns survive for 1861, 1871, 1881 and 1891
but there are some returns for 1821, 1831, 1841 and 1851 covering some
counties, but not Kerry. (Ref: NLI) Even in these Census returns, people
used to write round numbers, 20, 30, 50 etc. John Grehan in his excellent
book 'Tracing Your Irish Ancestors' says 'The actual date of birth is almost
always well before the one reported, sometimes by as much as fifteen years'
When Ireland
introduced the Old Age Pension in 1908 many applicants had no birth certificate
as Civil Registration did not begin until 1864. So the 1841 and 1851 census
returns were used to prove age. An index to the 1841 and 1851 census
returns that appear in the Old Age Pension claim forms (T550) is
available to consult on microfiche in the Public Record Office of Northern Ireland while
there are also some other copies made from the returns of 1821-185,
miscellaneous copies and certified copies available to consult in our Reading Room (National Library of Ireland).
You will understand
now why your ancestor's age on the 1911 Census probably doesn't match up with
the age they had given in the 1901 Census. They are probably a lot older
in 1911 and not ten years' older as you would expect. If you were trying
to qualify for the Old Age Pension and you had only a vague idea of your date
of birth, you would want to be as old as possible, wouldn't you?"
<<<<<<
http://www.youtube.com/watch?v=6RSFMowDidI&feature=youtu.be
This is a video of Moyvane Vintage Day and Walk 2013. They had a great time in spite of the weather.
<<<<<<<<
A few corrections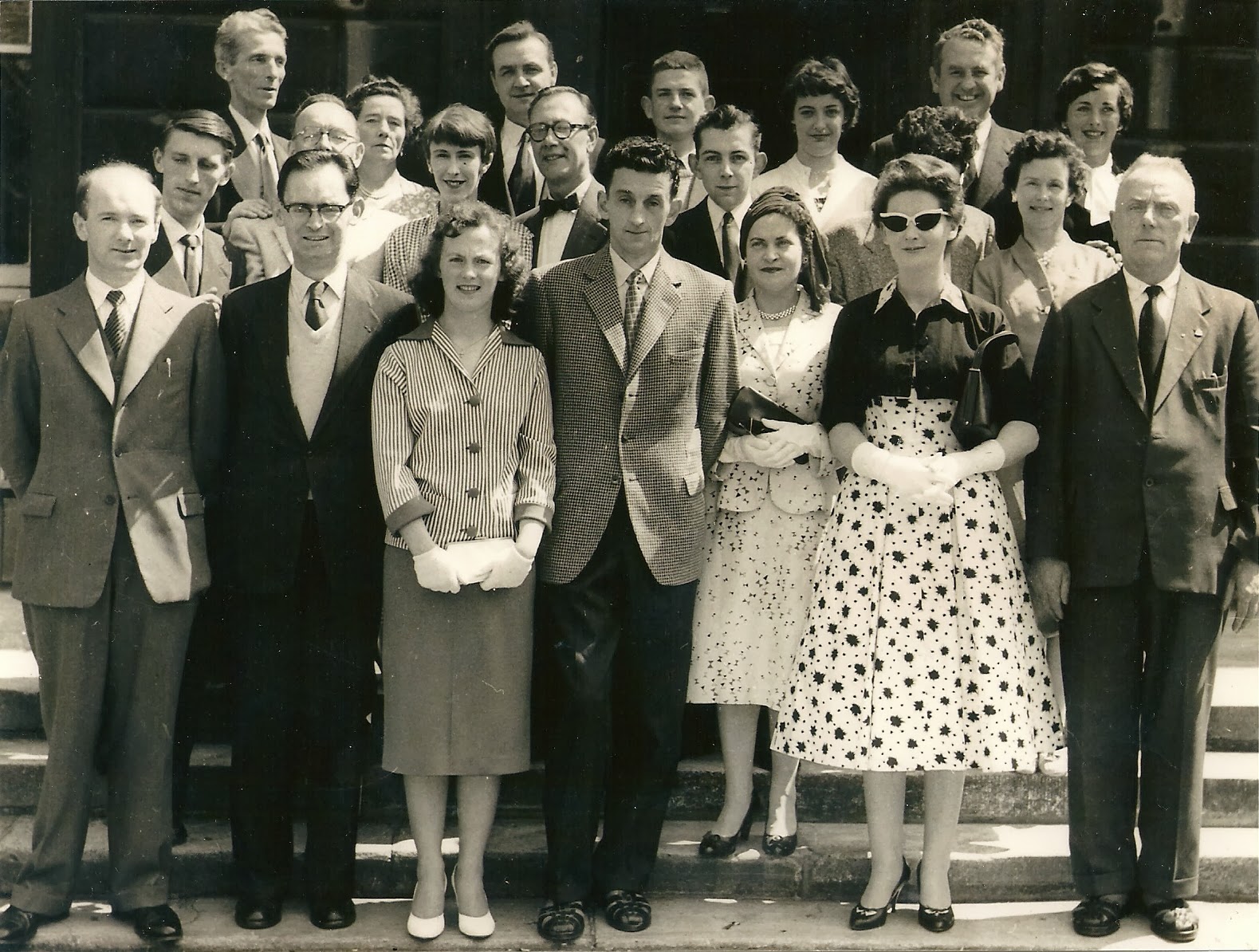 As they say in all the best publications, it is my policy to correct errors when they are made known to me.
So here goes :
The Listowel thespians who won in Athlone in 1959 were The Listowel Drama Group. The Listowel Players came much later.
Brendan Carroll was from Carroll's Drapery and not Carroll Heneghans.
Cecile was Tasty Cotters daughter, not his sister as I stated.
John O'Flaherty came from Colbert Street.
An additional piece of backround information about the photograph has also come to light. The photograph was taken outside the Dáil. Dan Moloney T.D. (on the far right in front) had invited the Drama Group to lunch to celebrate the great win.