Ballybunion Castle, Easter 2018
<<<<<<<<<<
From my Archive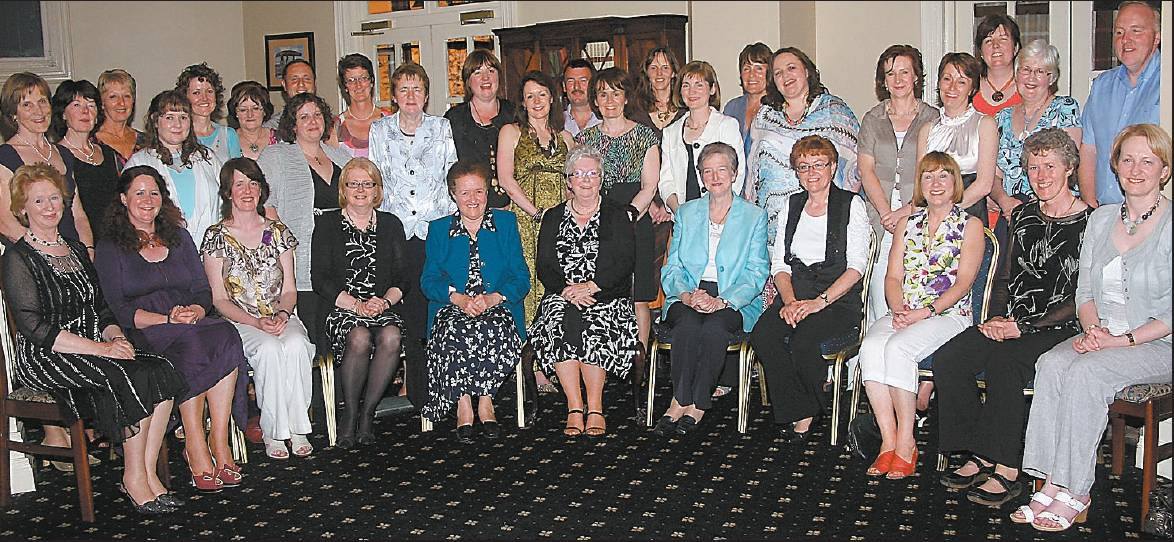 Photo: John Stack
John Stack took this photo at my retirement party in The Listowel Arms in May 2010. I include it today to remind past pupils that we are still looking for photos or stories from you.
<<<<<<<<<
A last few from St. Patrick's Day 2018 in Listowel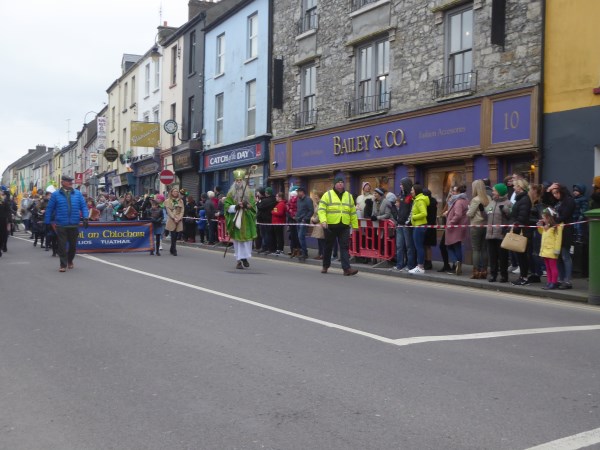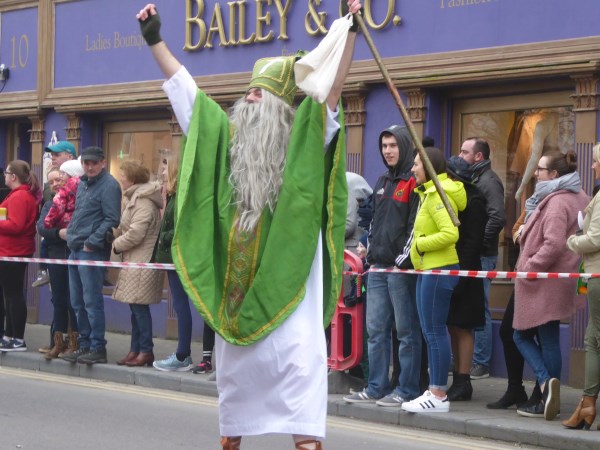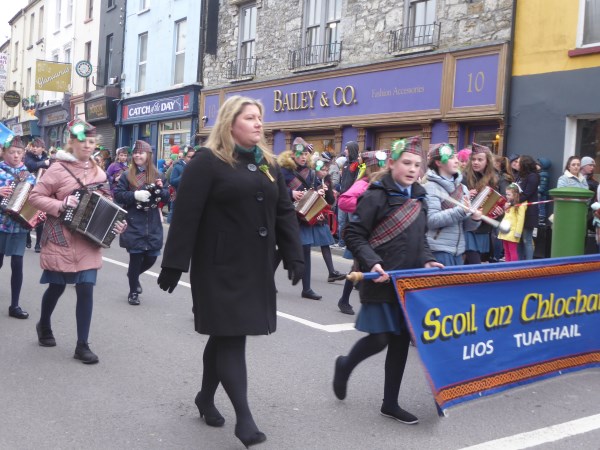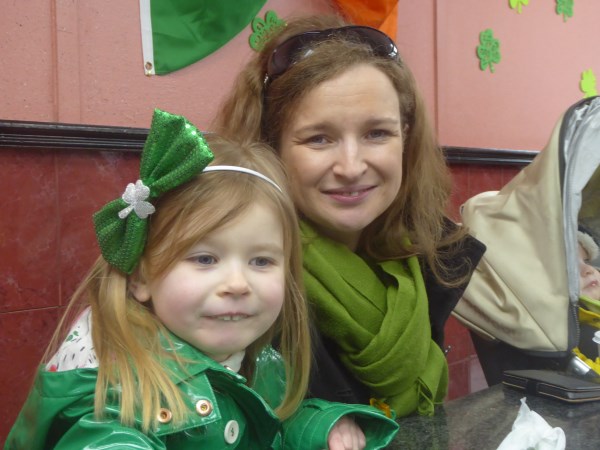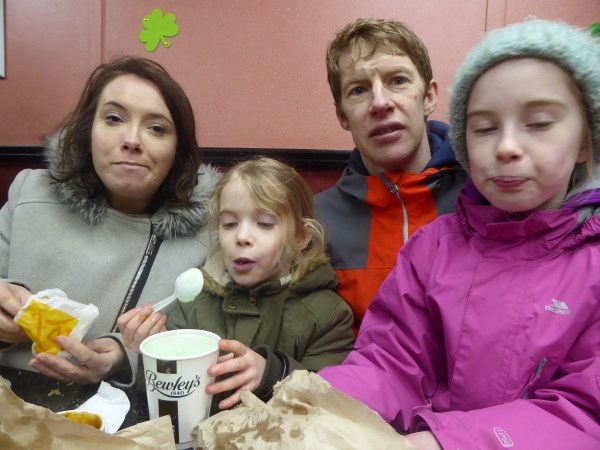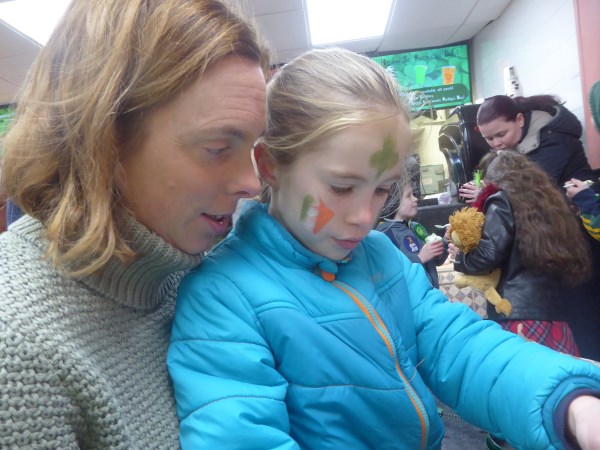 I finished the day in Jumbos with my visitors. Jumbo's is an iconic Listowel institution with much more mouthwatering fare than many of its big name competitors.
<<<<<<<<<
Meanwhile in Twickenham
We all saw the picture. Billy Keane in his "famous blue raincoat" and his beloved godson, Jonathan Sexton embrace after Ireland's victory over England to win the Six Nations competition.
Listowel is not known as Ireland's literary capital for nothing. Local poet, Micheál Gallagher and photographer Paul Manning came together to create this artistic memory of that famous hug. I found it on the John B. Keane Bar's Twitter feed.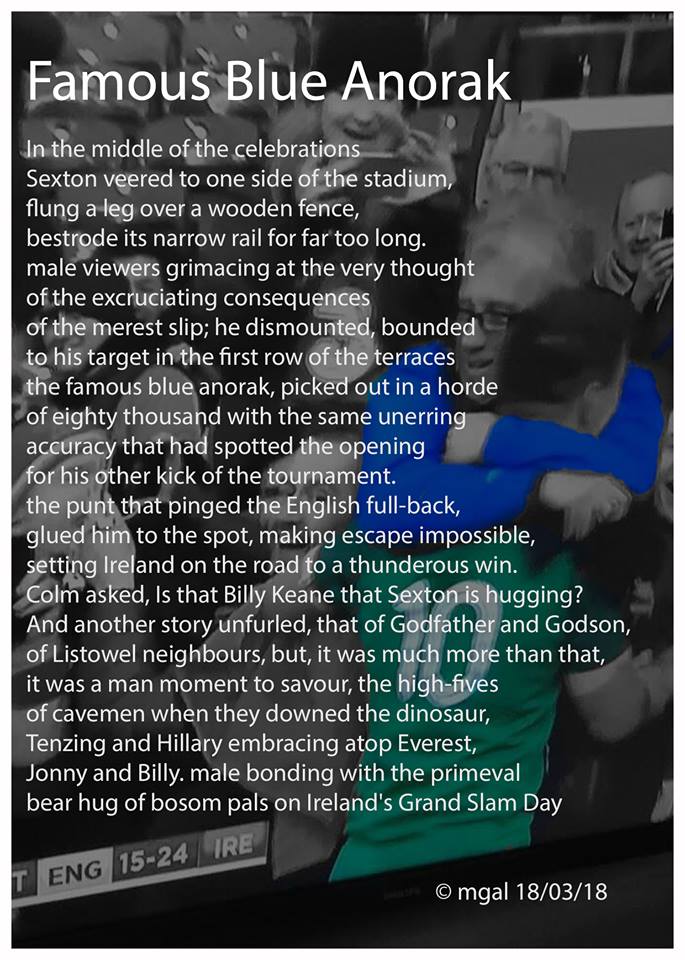 <<<<<<

A Fact Stranger than Fiction


On display in Dublin's Christ Church Cathedral are the mummified remains of a cat and a rat. It would appear that the cat was chasing the rat when both became trapped in an organ pipe. Their mummified remains were later found and put on display.
<<<<<<<


For One Week Only…starting tonight