McKenna's Social from Junior Griffin (continued)
At the request of the staff members I organised another trip in 1963, this time to Galway taking in Salthill also. The new Galway Cathedral was almost completed at that time and we spent a long time walking through and admiring this beautiful church.
My most abiding memory of that day was our stop in Ennis.
Through our then local travel agent, the late Michael Kennelly I had organised lunch at the Old Ground Hotel in Ennis and on arriving we all trooped in.There was many non staff members on this tour also and I finished up at a table with just Tim Shanahan and myself. Many will remember Tim from the paint department and from the glass cutting at McKenna's.
We were all viewing our menus when the swing doors from the kitchen area were literally burst open and in a John Wayne like swagger, what I would call a portly, pompous gentleman wearing a dickie bow confronted us.
Standing in the middle of the room and clapping his hands he exclaimed, "Attention please, who is in charge here ?". I'm afraid the eyes of my colleagues turned to me and like a frightened school-boy and putting up my hand I retorted, "I am sir". Turning to the waiter and clicking his fingers and then pointing towards me , "Waiter," he said, "that gentleman is free"
Yes, I did get my free lunch but it proved to be a costly one for many years to follow, as when any discussion of food came up at shop level Tim Shanahan would always remark; "Ah, you did me out of a meal. If you had said that I organized that trip with you, I would have got a free meal that day above in Ennis as well."
Just a few memories of days gone by, as said previously our staff social went from strength to strength for many years after, even getting tickets for McKenna's social at times were harder to come by than a ticket for a Kerry/Dublin All Ireland final.
Thank you Junior for those lovely memories
<<<<<<<<
Some more photos of people walking in the Corpus Christi procession 2013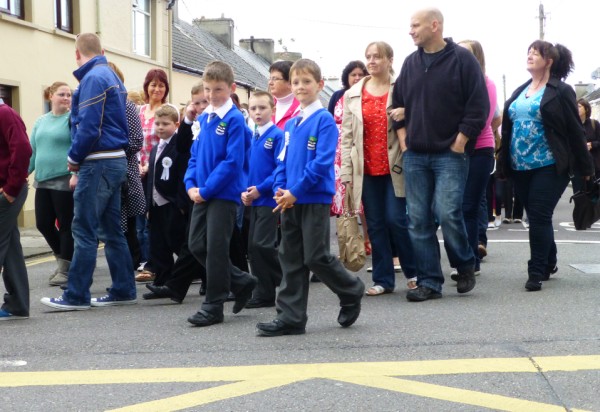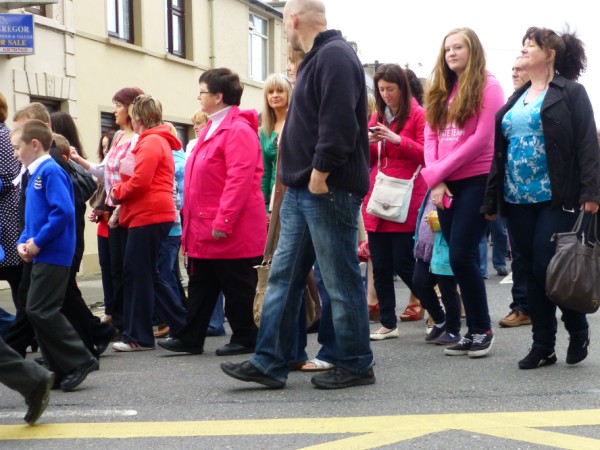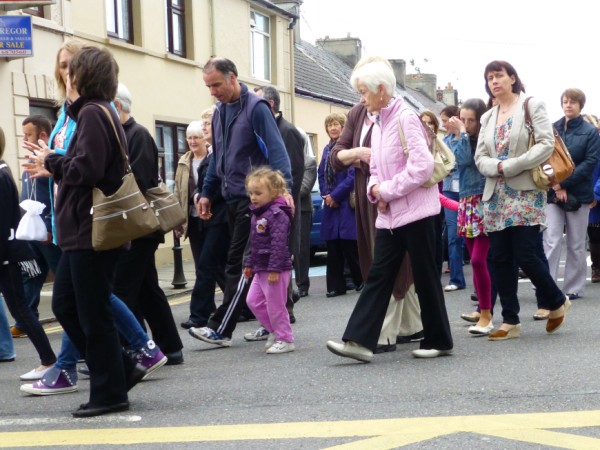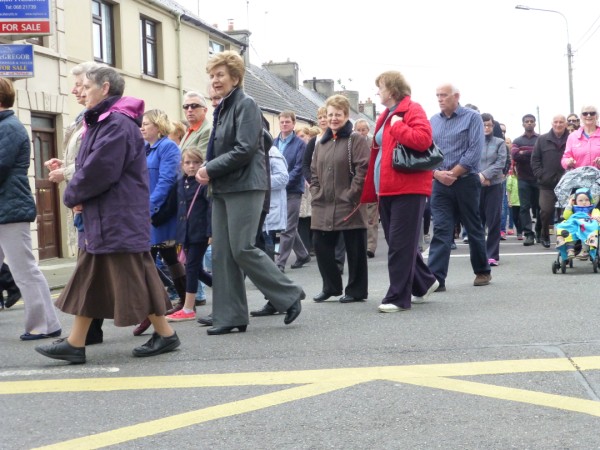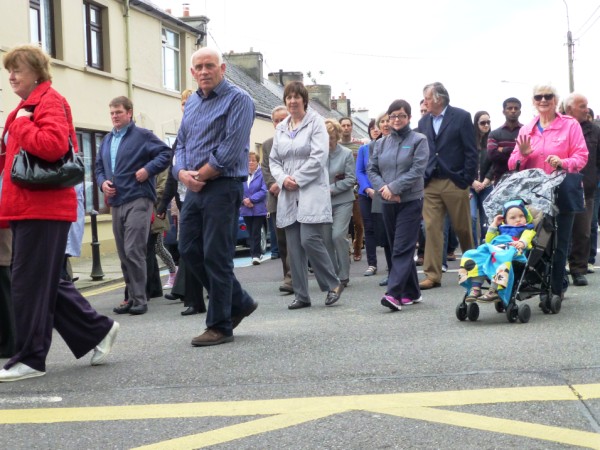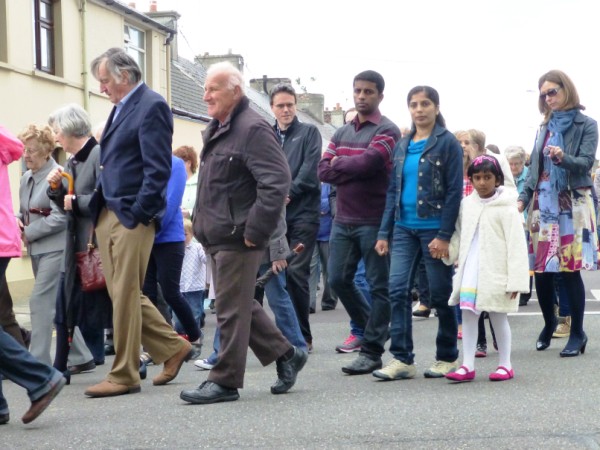 <<<<<<<
Fr Denis Moloney with his sister and his father, John Moloney of Islandanny, Duagh.
<<<<<<
Update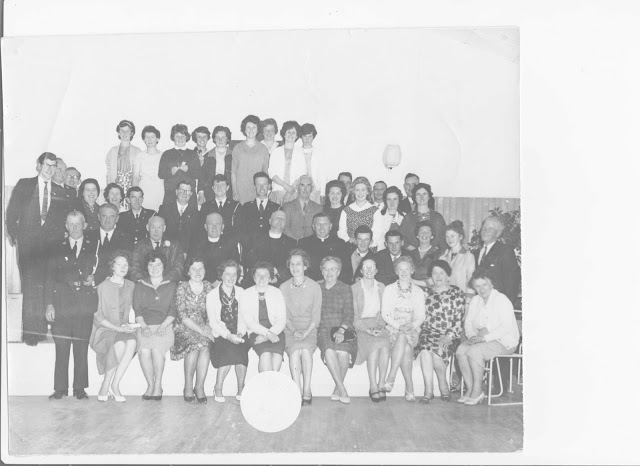 Máire MacMahon's picture is quite a talking point. Maura Brennan of Colbert Street and now New York contacted Margaret Dillon to give us 2 extra names.
Back Row second from left is Sheila Brosnan of Woodford.
Second from right is Noreen O'Connor McAleer of Ballygologue and now Chicago