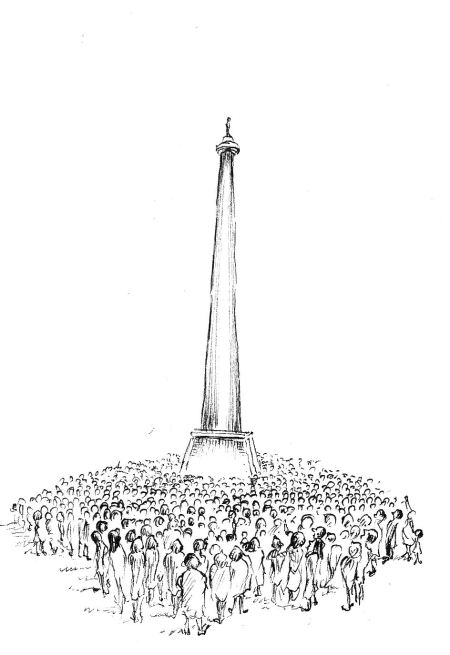 Mike O'Donnell's sketch in memory of Donal Walsh R.I.P.
<<<<<<<
There were a few more local people whom I photographed at the Lartigue opening. I'll include them here as I know that relatives and friends abroad love to see what we at home are up to.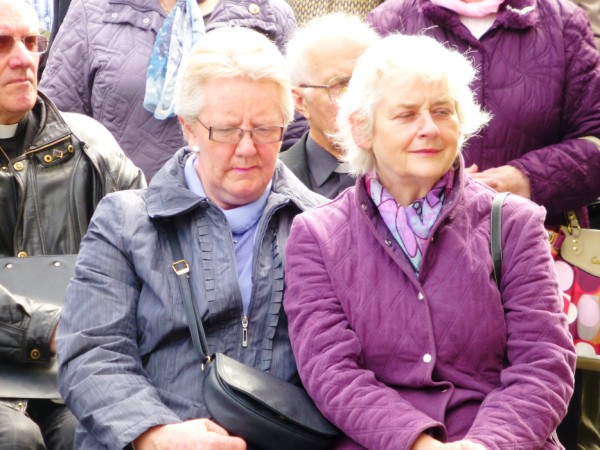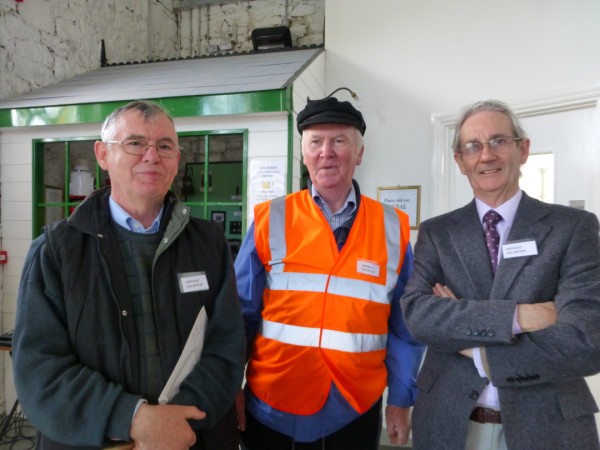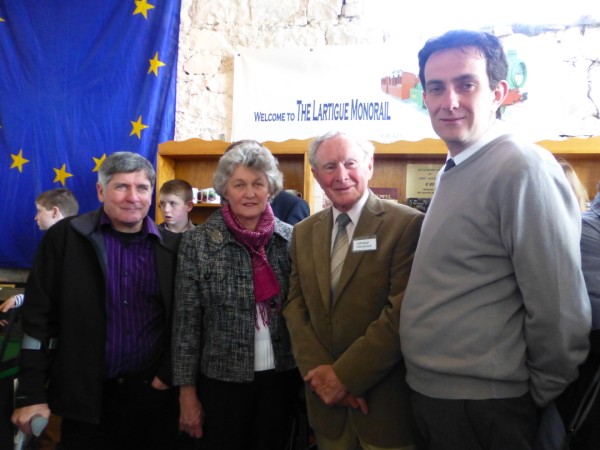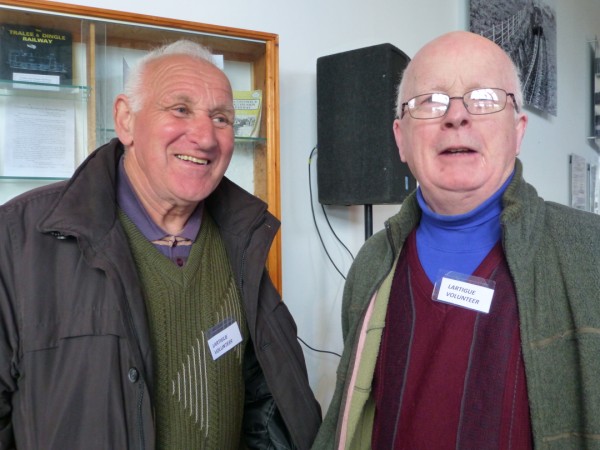 These last pair have brains that are ripe for picking for stories of badminton, Pitch and Putt etc. Junior did us a great job on the ball alley. He is working on other Listowel memories which he will share in due course. At the moment he is in the midst of a busy badminton season, but he assures me that he has stories to tell and he will tell them.
<<<<<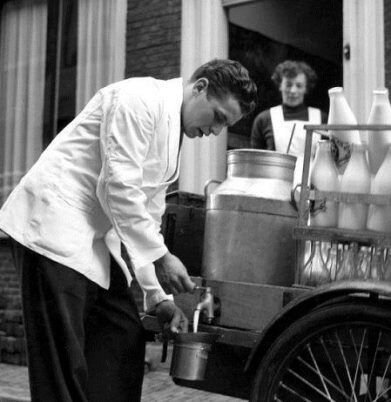 Do you remember this? This is not Listowel but there were people who sold raw milk like this on the streets right up to the seventies.
<<<<<<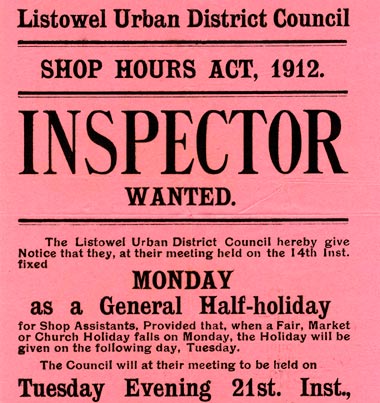 I found this poster on the Century Ireland site; confirmation that our Monday half day tradition started in 1912. Then it was mandatory, with an inspector enforcing the act.
>>>>>
A few more vehicles from Vintage Monday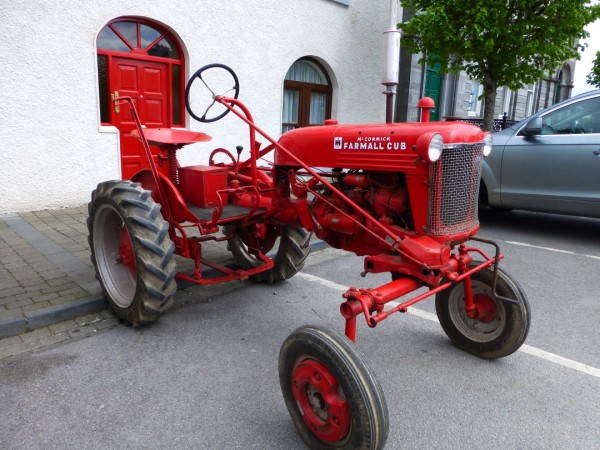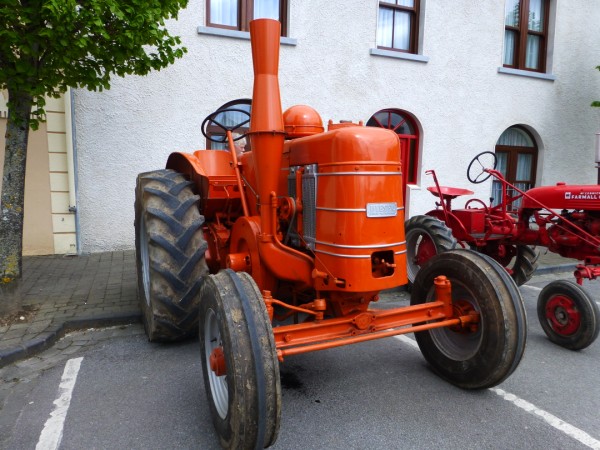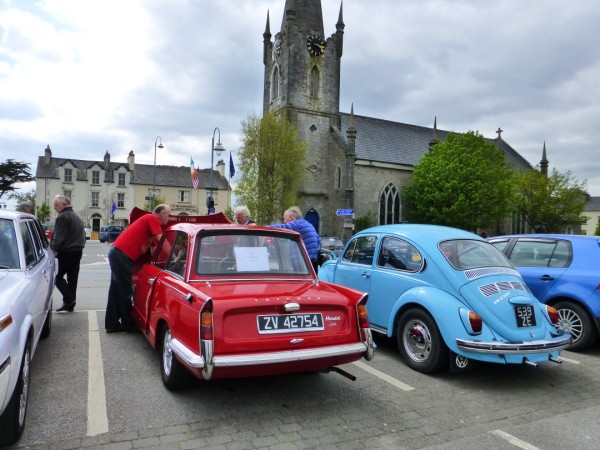 >>>>>>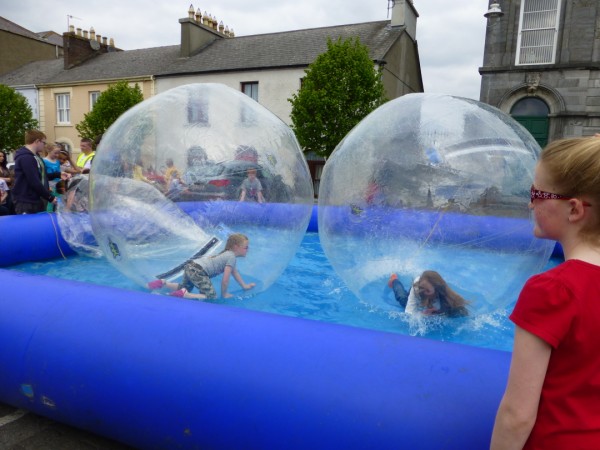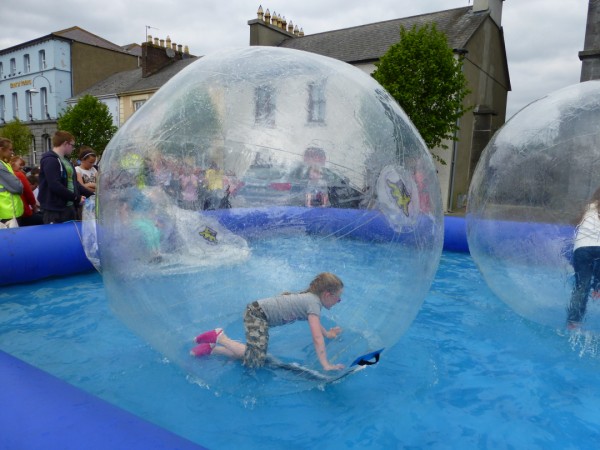 This activity, I am told, is called Zorbing. It was very popular with the children.
<<<<<<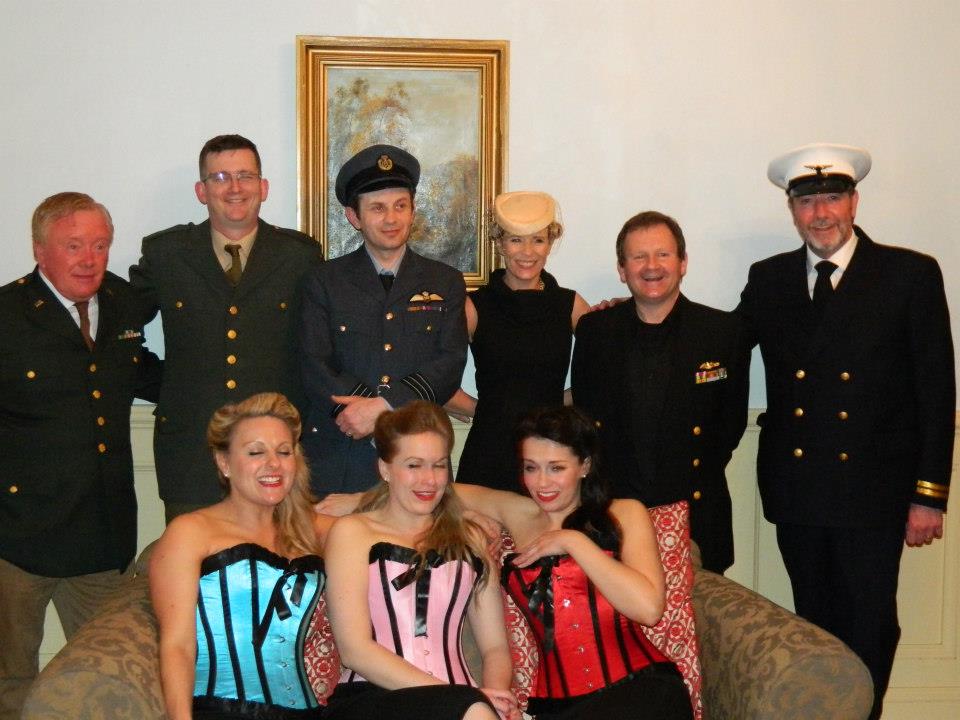 Last one of the Bombshell Belles and the organising committee of the military weekend.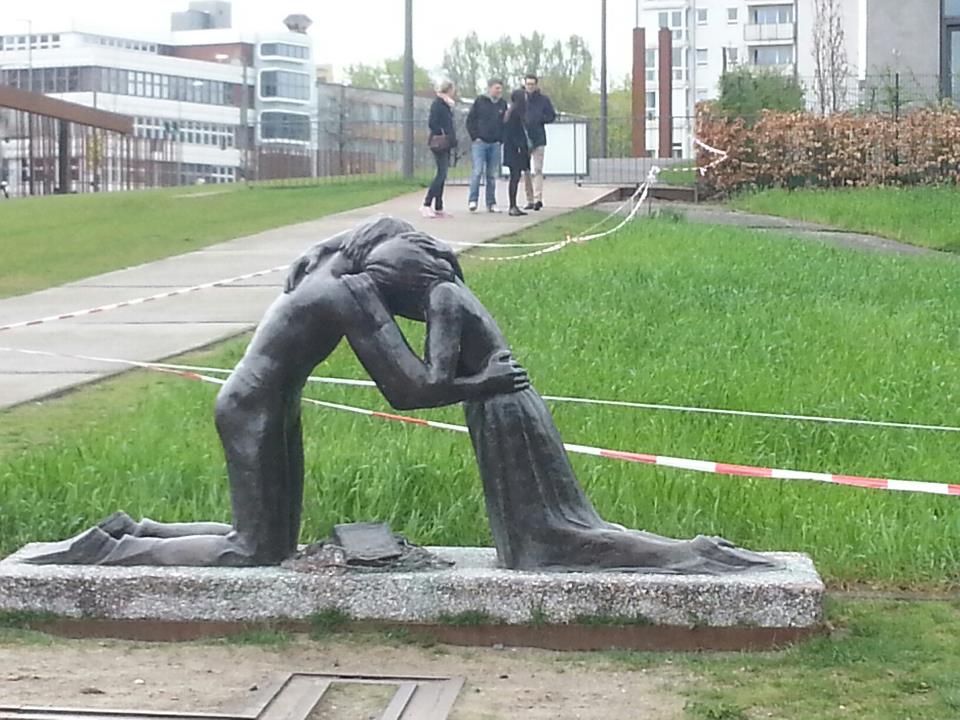 Reconciliation memorial in Berlin: Lest we get carried away.
War is never a game; brings nothing but pain and suffering.