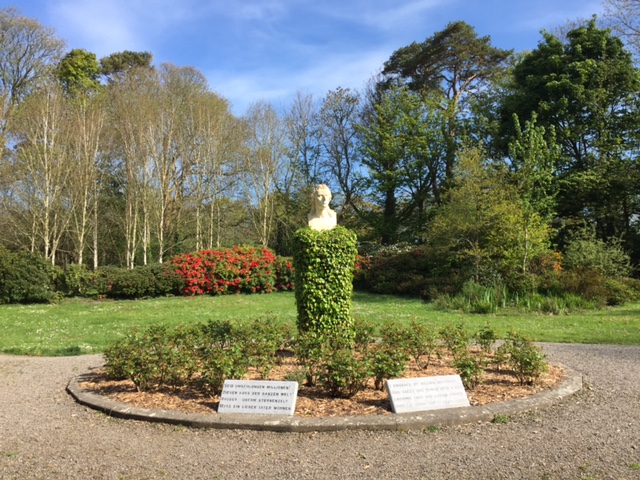 Statue of Schiller in Listowel's Garden of Europe in April 2020
<<<<<<<<<<<<
Football in New York in 1926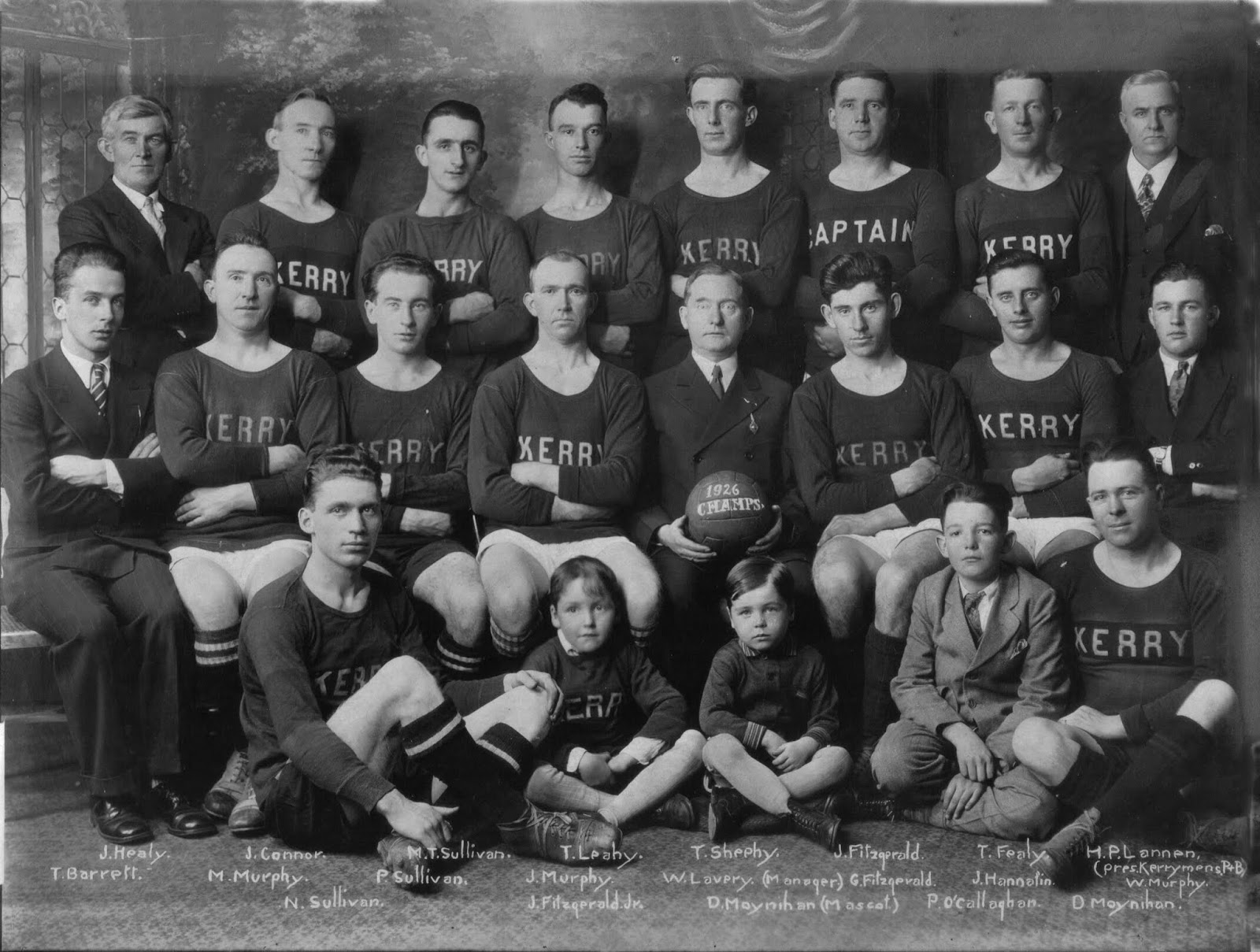 Tom Fitzgerald sent us this great photo of the New York Kerry football team in 1926. His uncle is third from the right in the second row. People may know some of the other players.
<<<<<<<<,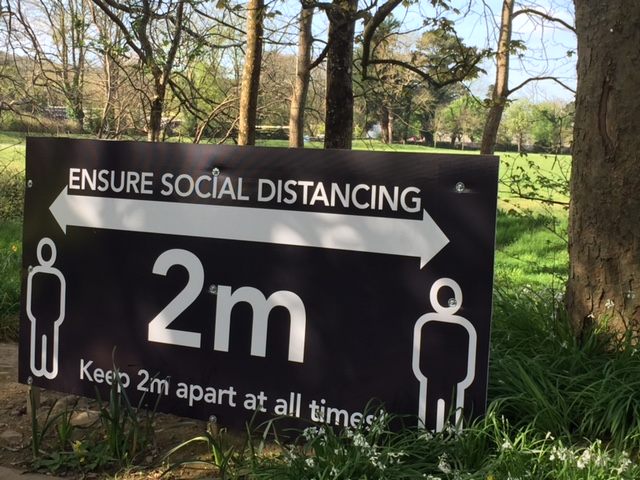 Strange times indeed!
<<<<<<<<<<
If Only!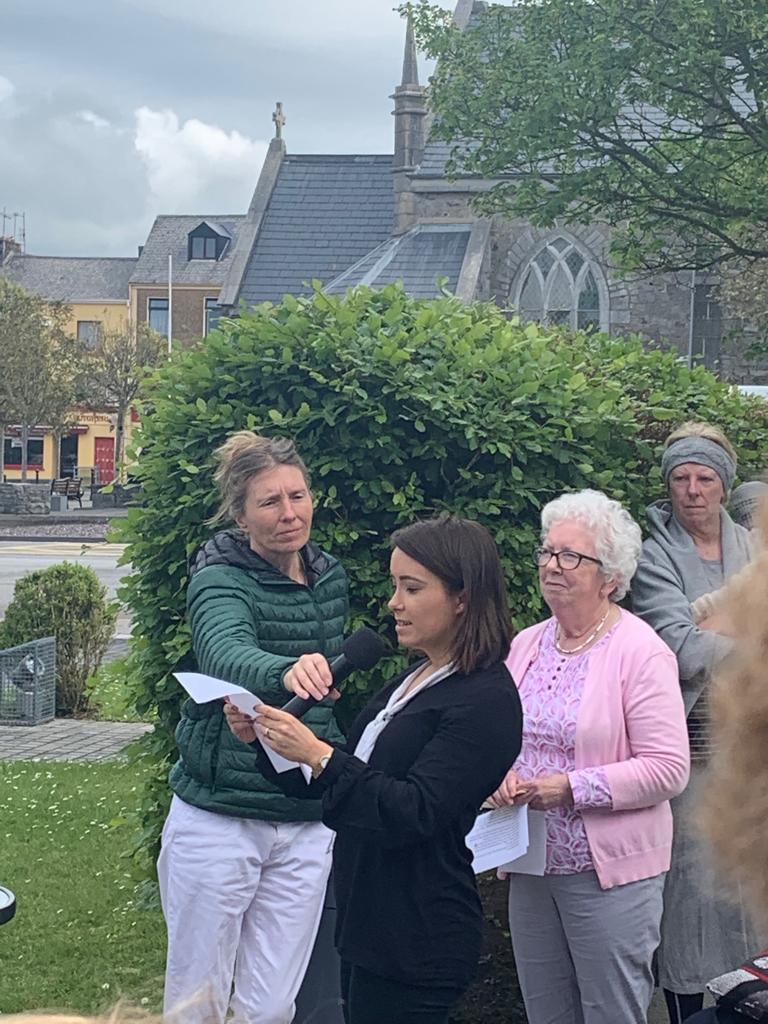 Mary Fagan holds the microphone for Clíona McKenna during the Saturday morning walk at Listowel Writers Week 2019. Just about now I should be contacting my able assistants and putting this year's Walk together.
<<<<<<<<<<
Sheahan's Cottage, Finuge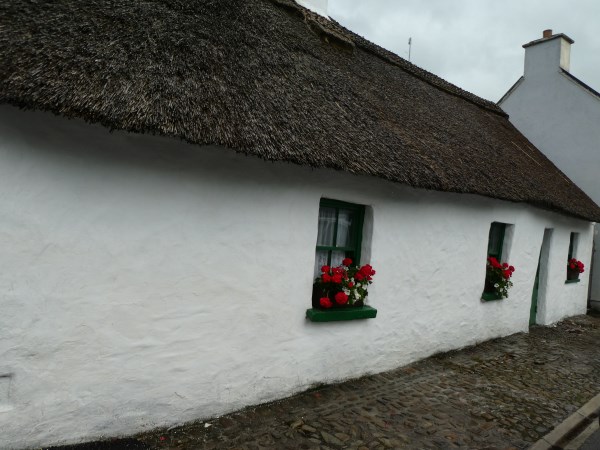 A Phoenix from the ashes, Sheehan's cottage was rebuilt following the devastating fire.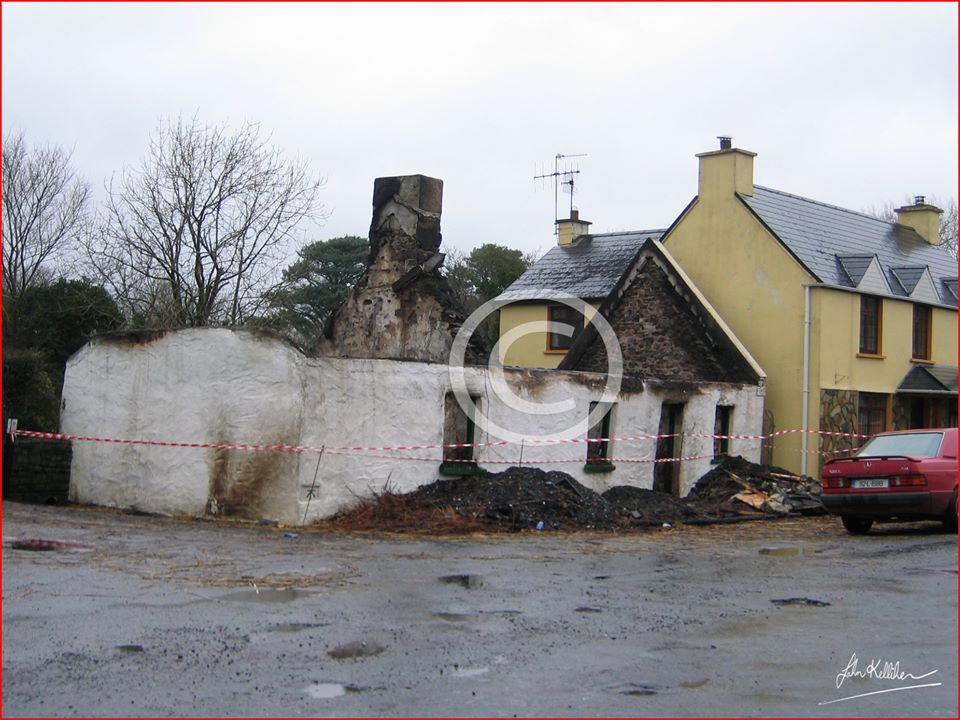 Photo; John Kelliher
<<<<<<<
Hope in Troubled Times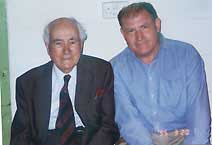 Mattie Lennon with The Seanchaí, Eamon Kelly
There's a Brightness
As a child I remember small farmers
Being depressed at some times of the year,
With climatic conditions uncertain
Turning hopes of their harvest to fear.
Whenever they cursed the bad weather
As the elements failed to rescind
My father, with wisdom, would tell them:
"There's a brightness at the butt of the wind".
When teenage ambitions got twisted:
My identity crisis would loom.
Rejection and fantasy mingled,
Resulting in pictures of doom.
Then………the Power of Good to the rescue
To counter each negative trend.
My thoughts would somehow be diverted
To that brightness at the butt of the wind.
Chorus;
When the weather of life it looks hopeless;
And dark clouds with disaster seem twinned,
Remember that God will send sunshine.
There's a brightness at the butt of the wind.
When the storms of anguish are beating
And I'm lashed by the gales of defeat
When the forecast of life holds no promise
It's still not the time to retreat
A fresh glow appears in my vision
Like a night sky by bright stars sequined.
Then I know then I haven't forgotten
That brightness at the butt of the wind
At last when I'll see the horizon
And that mist (self-deception) has cleared
I'll ponder the journey before me
And confront all the things that I've feared,
Expecting a turbulent crossing
As the Clergy point out that I've sinned
But knowing that Salvation is certain
By the brightness at the butt of the wind
Chorus.
(c) Mattie Lennon 2005
<<<<<<<


Old Papers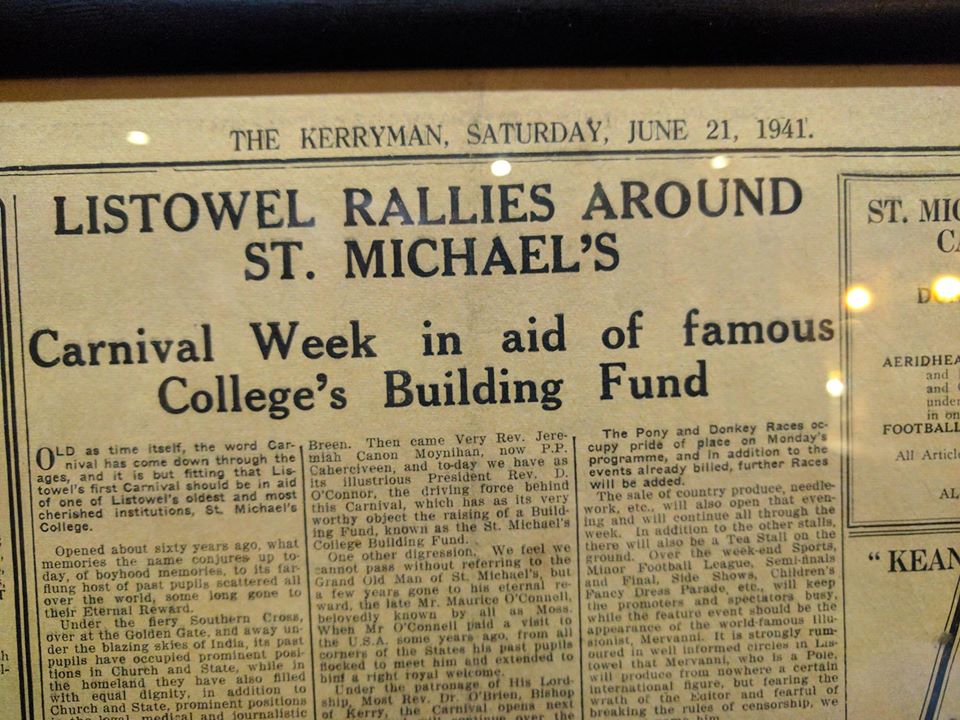 Damien Stack found this from 1941 when the carnival was in town.