Gone to the Dogs
We had a great night at The Kingdom Greyhound Stadium on Friday May 2 2014 at the fundraising night for Pres. Secondary School, Listowel. I managed to make a few bob despite my lack of greyhound knowledge (or maybe because of it!)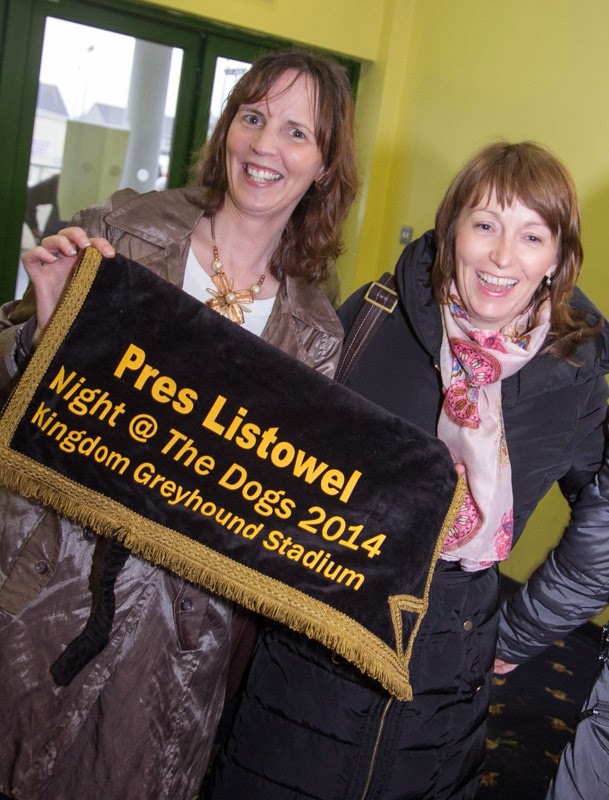 Organisers, Eileen Keane and Lisa Whelan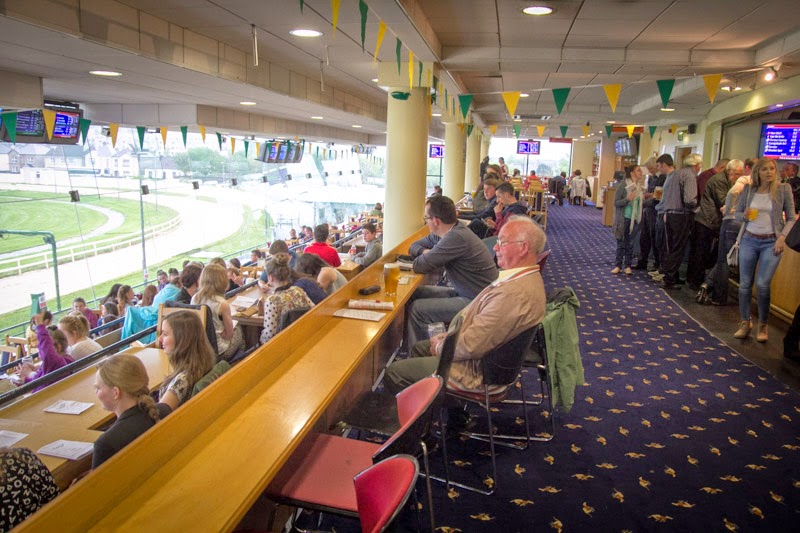 The scene on the second floor. The real doggy people were downstairs and the VIPs upstairs.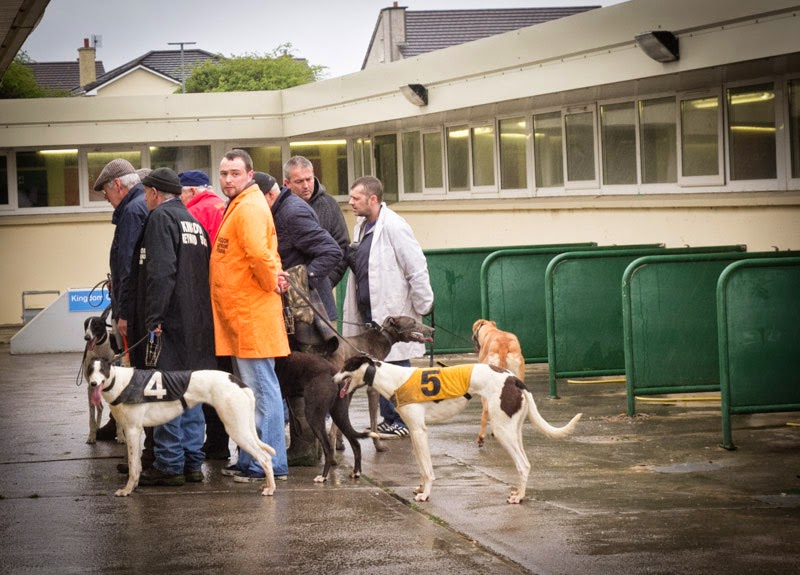 Some of the greyhounds getting ready to enter the track for their race.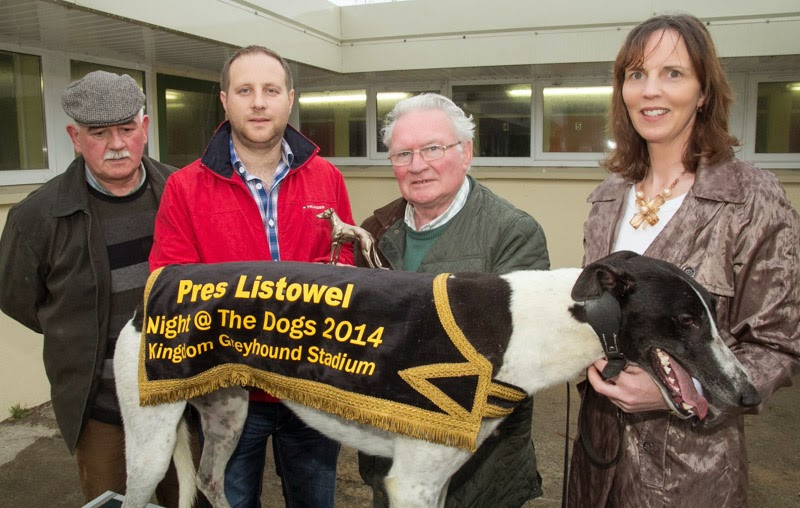 Fivestar Fantasy, winner of the '

Presentation Listowel Tech. Graph & Arts Dept 525', pictured with winning connections along with Brian Coffey (2nd from left) and Eileen Keane (4th from left) of Presentation Secondary Listowel.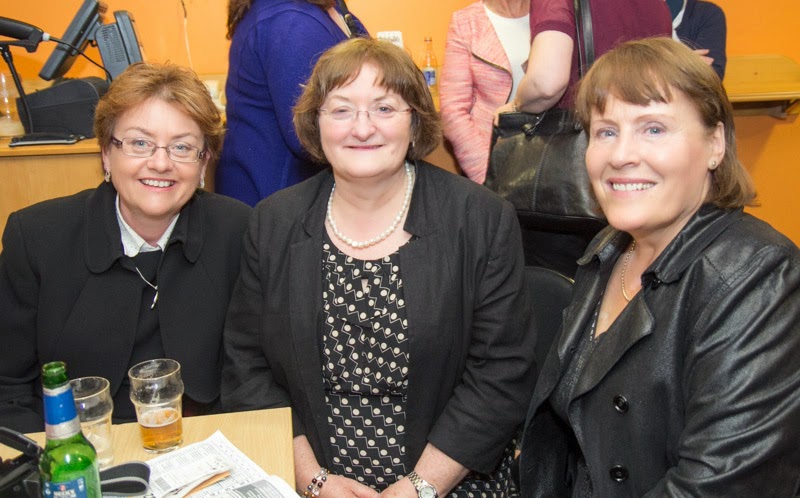 Bridget O'Connor, Breda Ferris and Theresa Deenihan

( All photos: Pádraig O'Connor)
<<<<<<<<
What a shame!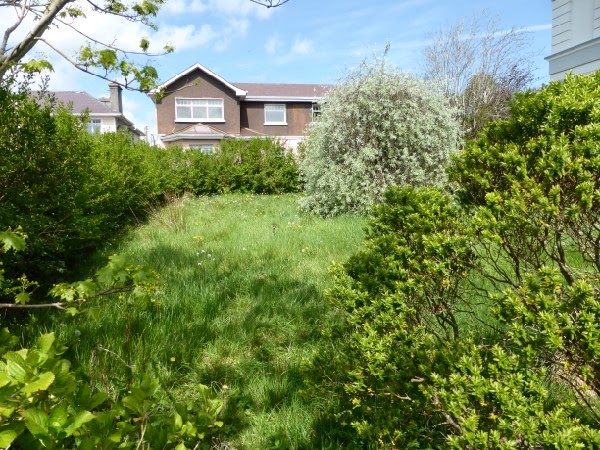 The garden at the old Kennedy Nursing Home is going to wrack and ruin. Pity!
<<<<<<<
By way of contrast….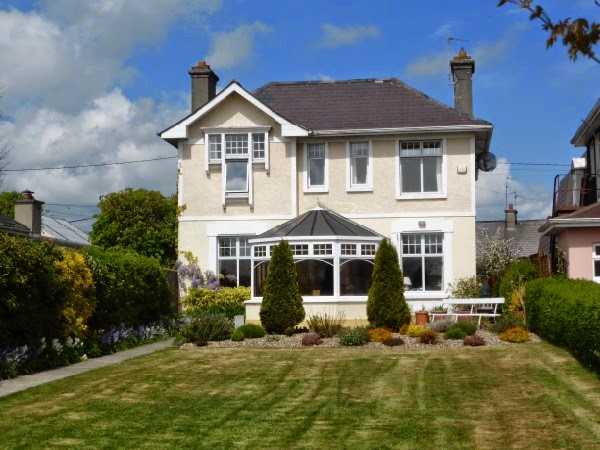 The well maintained old rectory
<<<<<<
New shop in Market Street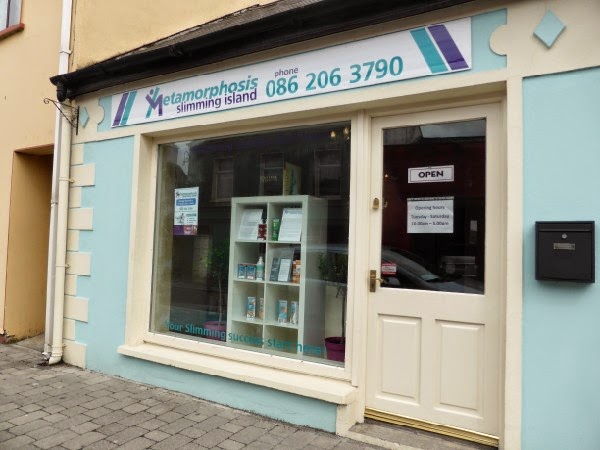 <<<<<<<
Progress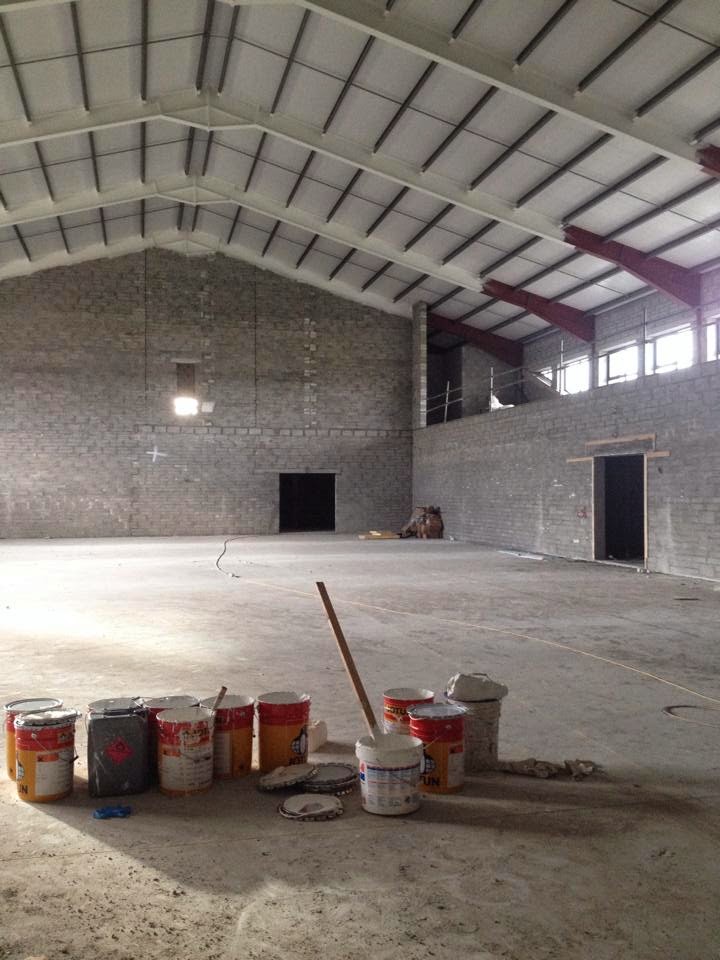 Duagh Sports Complex is nearing the finish line.
<<<<<<
Another poem by Jet Stack, this one in praise of a local stream
That
Little Curragh Stream
There's
a soft and purple water
Flowing
in that winding stream.
Flowing
there through Time and ages.
Scarcely
mentioned and unseen.
Through
the bog and by the meadow
Through
the sally's sunlight beam
Flow
the soft and purple waters
Of
that little Curragh Stream.
Whence
its source in famed Clounmacon
Ripples
helpless towards the sea
Winding
'round each hill of challenge
Flowing
gently through the lee.
Through
the rush and through the fern.
Where
it stops, as sometimes seem
Flow
the soft and purple waters.
Of
that little Curragh Stream.
Flowing
through Bedford's glens and valleys
Down
th hillside gather speed
By
that old and silent graveyard.
Through
the gillcock stately reed.
Flowing
through Curraghatoosane and Curragh.
Through
the watercress so green.
By
the Cordal, through West Dirrha
Winding
softly 'round Gurtcreen.
By
the road, beneath the mountain.
By
Saint Crossan's blessed well.
Wide
and rapid through the toilery
Thus
the river Galey swell.
When
we are gone as those before us
To
that land beyond supreme
Still
will flow the purple waters
Of
that little Curragh Stream.
<<<<<<<<
Preparing for the Military Tattoo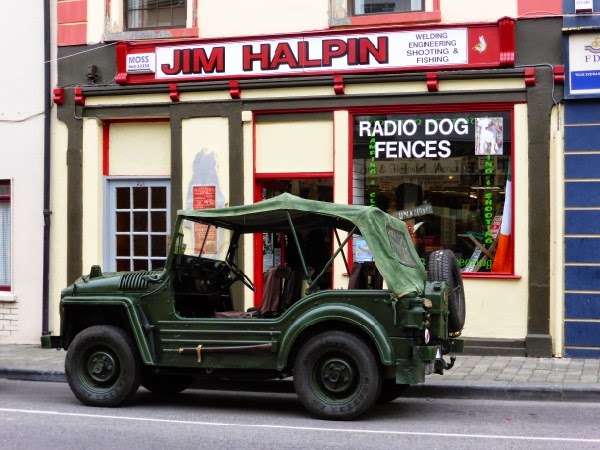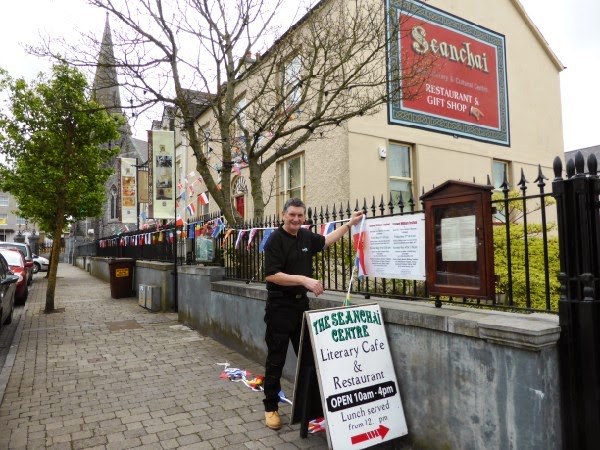 <<<<<<


Ballybunion's Happy


Warning: This catchy tune will be in your head all day. It's a great video and a great promotion. Have fun spotting well known Ballybunion people in this great clip;
https://www.youtube.com/watch?v=sFcONb8LDGI&app=desktop
<<<<<<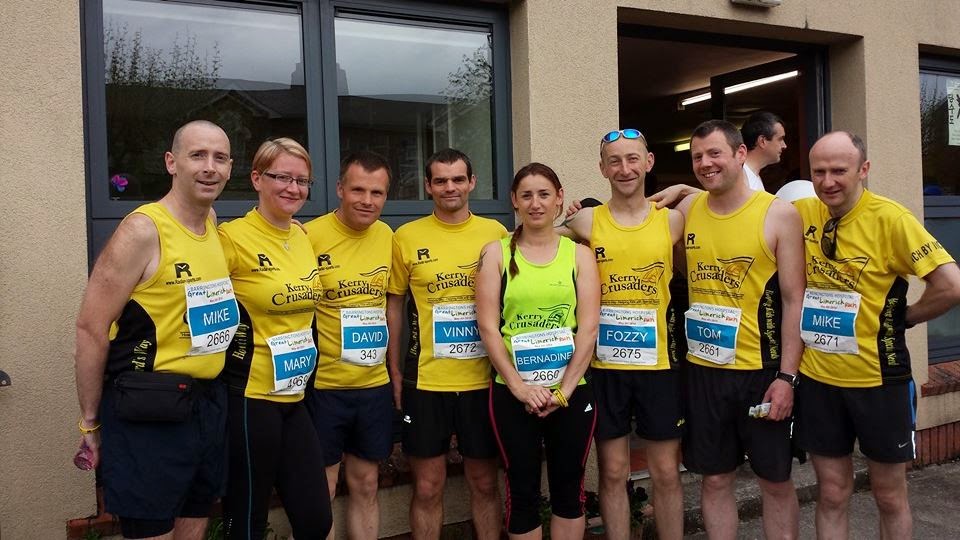 Kerry Crusaders ready to undertake The Limerick Run (photo: Mary Toomey Roche)