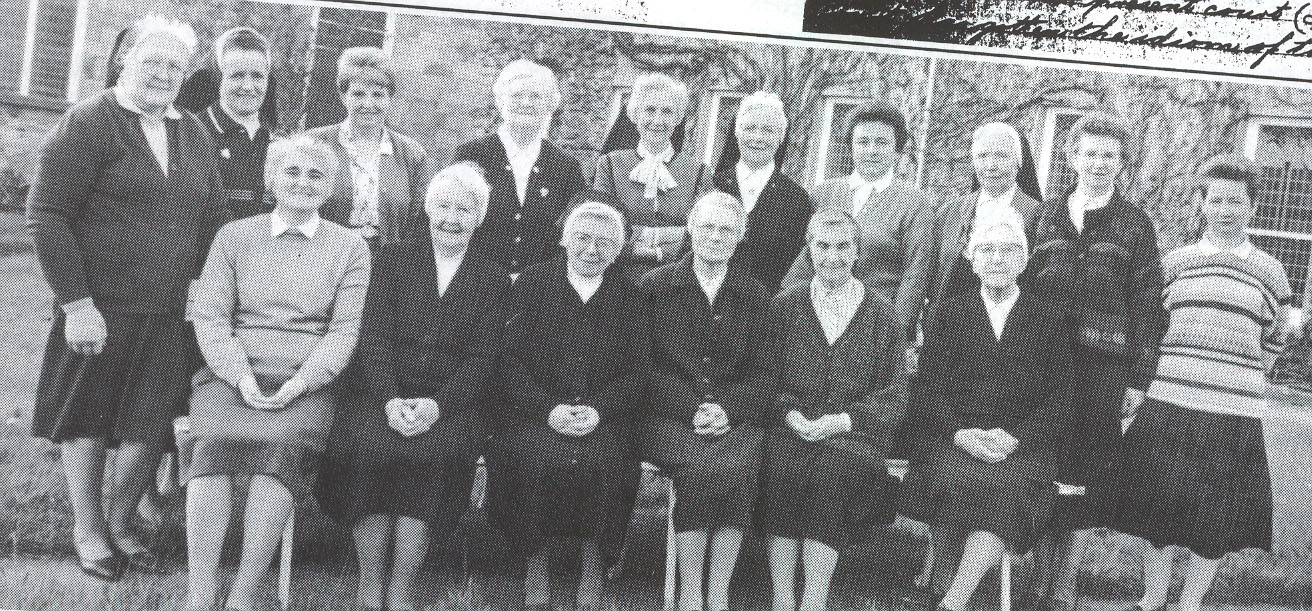 Firstly some nuns names.
Front row; Sr Carmelita, Sr. Carmel, Sr. Claire, Sr. Patricia, Sr. Collette, Sr. Dympna
Back; Sr. Cecilia, Sr. Consolata, Sr. Marina, Sr. Sheila Mary, Sr. Coleman, Sr. Gemma, Sr. Elizabeth, Sr. de Pazzi, Sr. Kathleen and Sr. Anne O'Callaghan.
I'm still working on the older photo. Gemma and Edmund are there for certain. I'm on the trail of the other names. Thank you for all the help so far.
Now to more recent travels with my camera. Pre Christmas Listowel is one photo op. after another.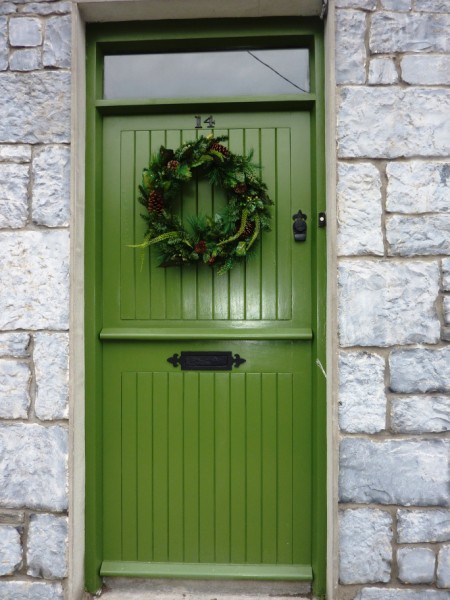 This is the door of No. 14 Charles St. Isn't it absolutely perfect?
In The Small Square yesterday the boys of Scoil Realta na Maidine were doing their bit to spread Christmas cheer.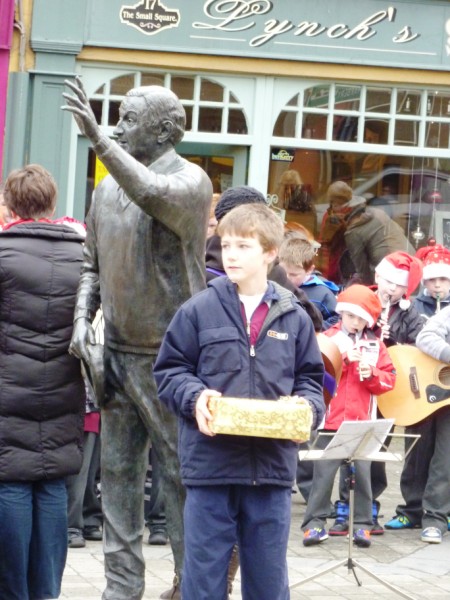 I continued on to the church where I photographed the shrine and the confession box so you could see how skilfully the craftsman has used the features of the old confession box to fashion the new shrine. I still don't like the white marble bit and it encourages the leaving of mementos.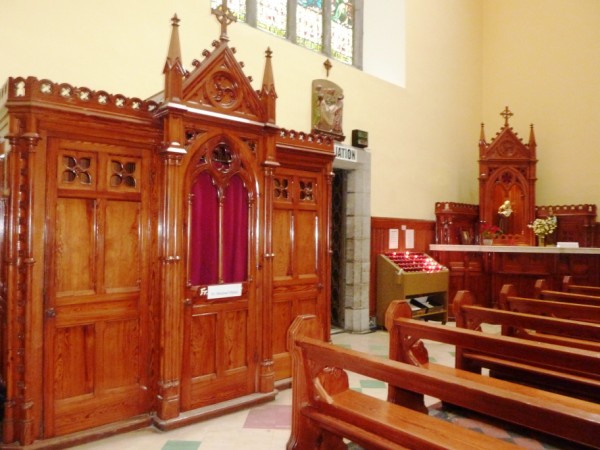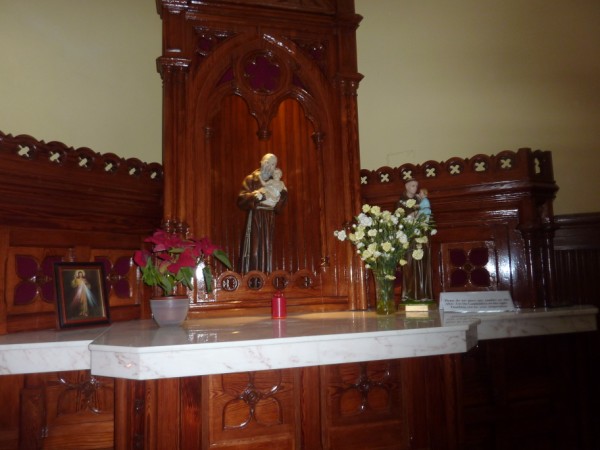 See what I mean.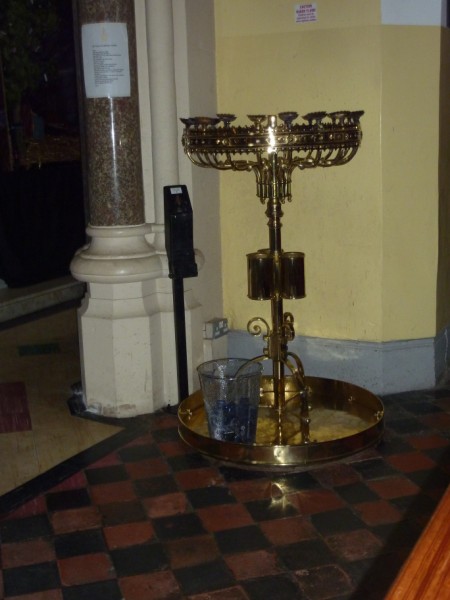 This is the old penny candle holder. The prongs that held the old candles have been removed and now it is a holder for what I used to call night lights but now have learned to call tea lights.
————
Today I snapped these pictures which will raise every child's heart. Donal Doyle is busy preparing Listowel chimneys for Santa Claus.