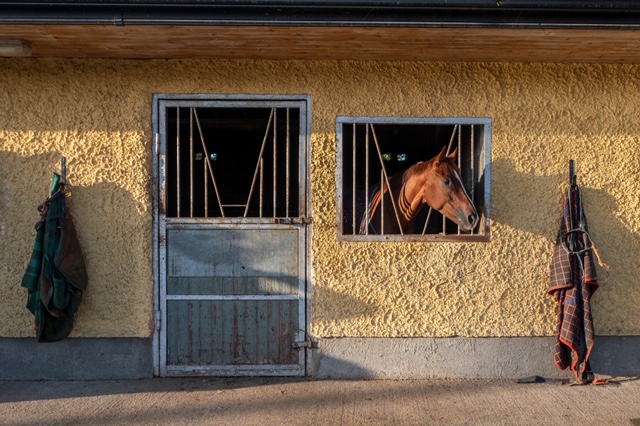 <<<<<<<<<
Canon's Height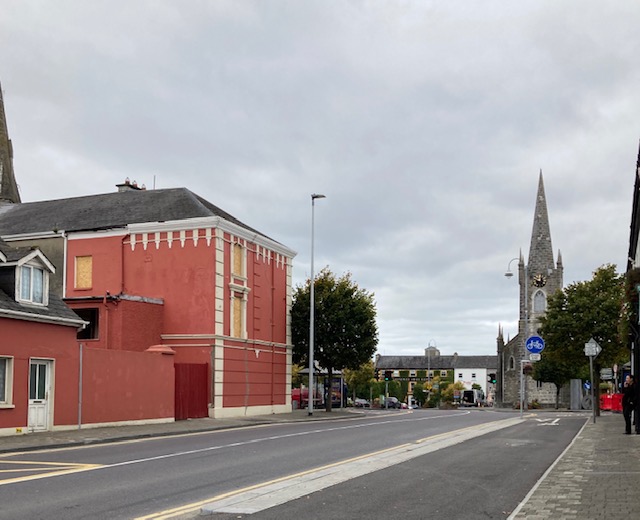 This is the entrance to Listowel Town Square from the Tralee side. Some of the old names have been lost but older residents of the town know that this is Canon's Height leading to the Custom Gap, so called because on fair days Lord Listowel's agents exacted a toll from people entering the Square to see cattle or produce. The Square was the market place on market day. Once, on a walking tour with Vincent Carmody, I learned that the corner on the right of the picture was also know as Collopy's Corner as the building on the corner was a hotel owned by a family called Collopy.
<<<<<<<<<<
Santa is back on The Lartigue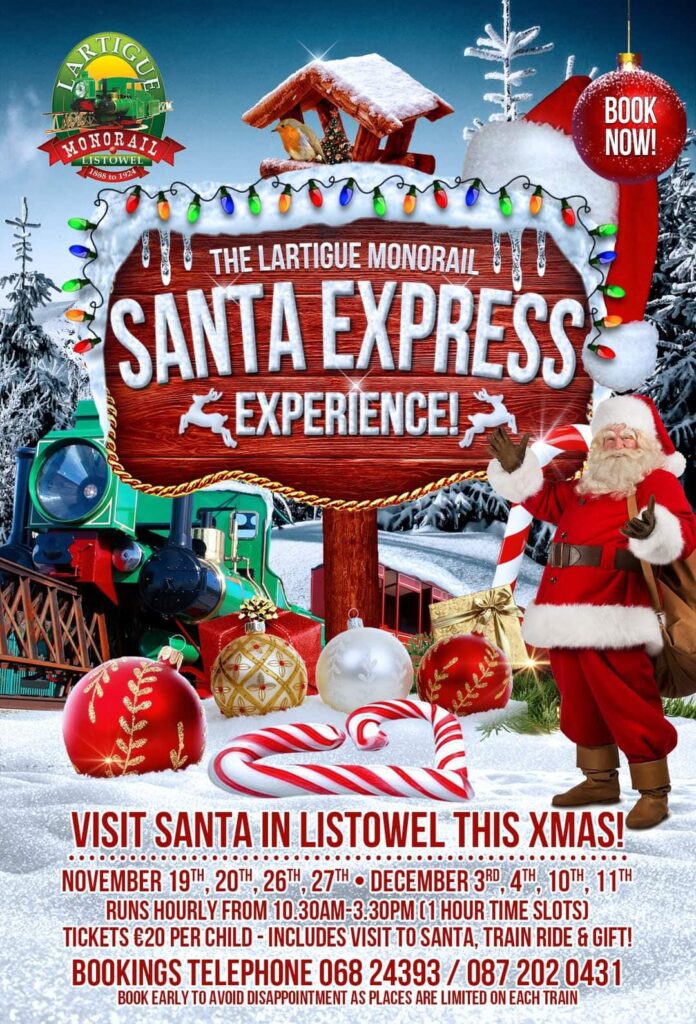 <<<<<<<<<
Another Listowel Writer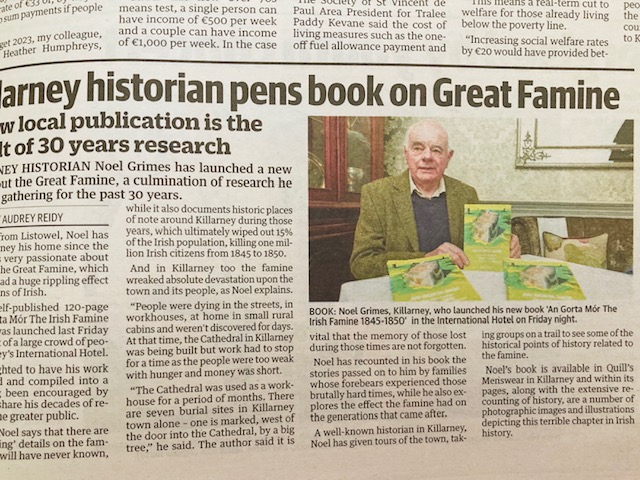 Noel Grimes who now lives in Killarney is another Listowel historian and writer. He has produced this book detailing the devastation wreaked on the people of Killarney by The Great Hunger. There were 7 burial sites in Killarney and at one stage the cathedral was used as a workhouse.
<<<<<<<<<<<<
A Faithful Restoration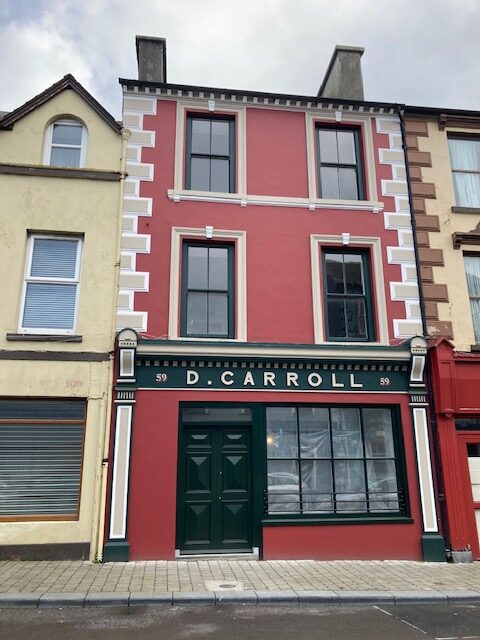 This house on William Street is so beautifully restored I just love to stop and admire it. It's hard to see in my photo but there are two parallel bars across the lower window that I remember from my childhood as serving to keep cattle from damaging the window on a fair day. Some shops had bars that could be removed and erected on the morning of the fair when the cattle were bought and sold on the street.
>>>>>>>>>>>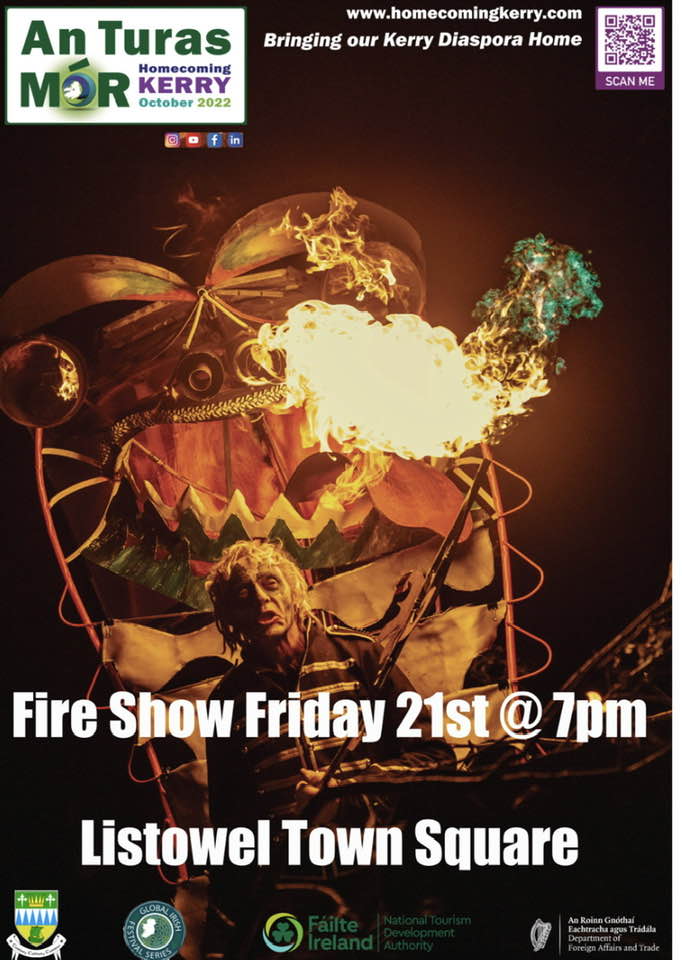 <<<<<<<<<<<<