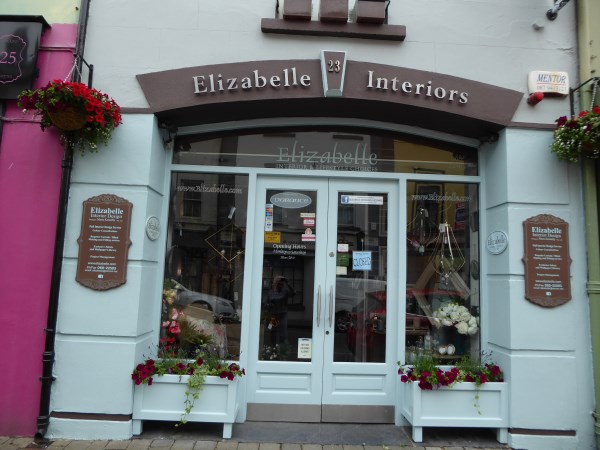 A beautiful stylish shop in Church Street, Listowel; beautiful shop full of beautiful things.
<<<<<<<
Some More People Arriving for Listowel Writers Week Opening Night 2018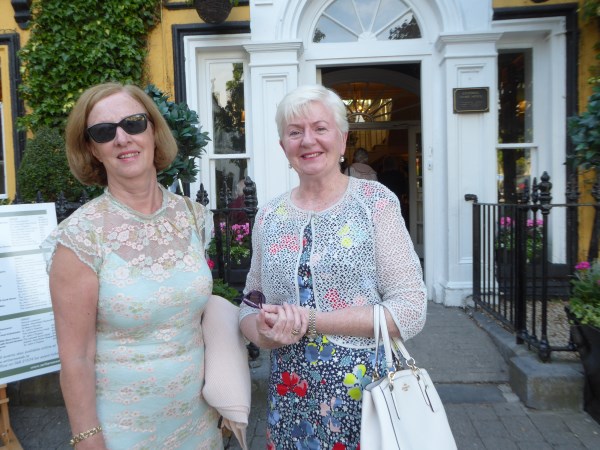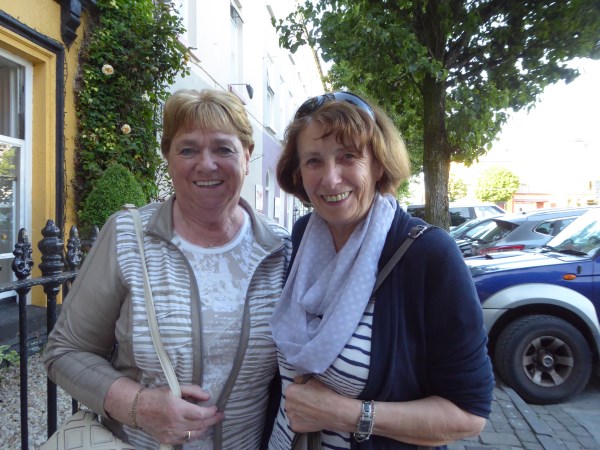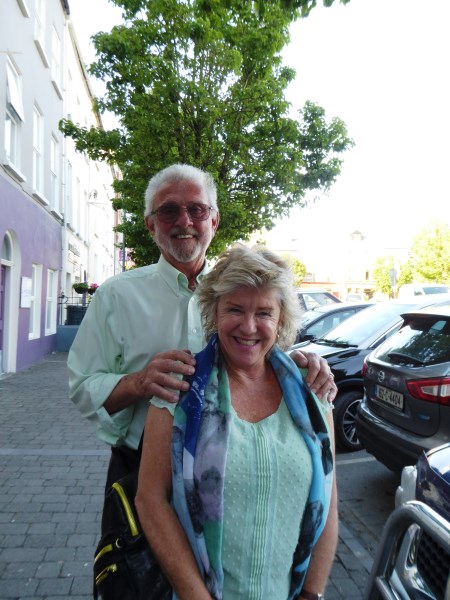 There were old friends, Fr. Anthony Gaughan and Niall Stack reunited, the Dillon family of Chursh Street out in force to celebrate a win and there was dancing in the streets.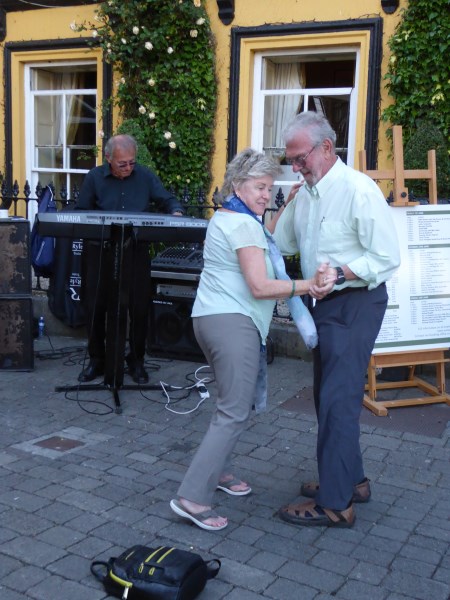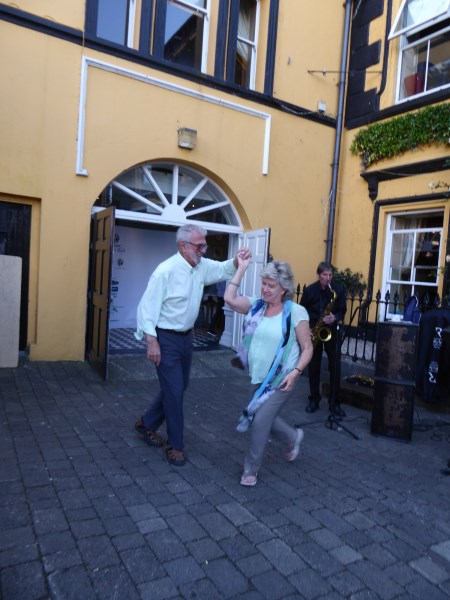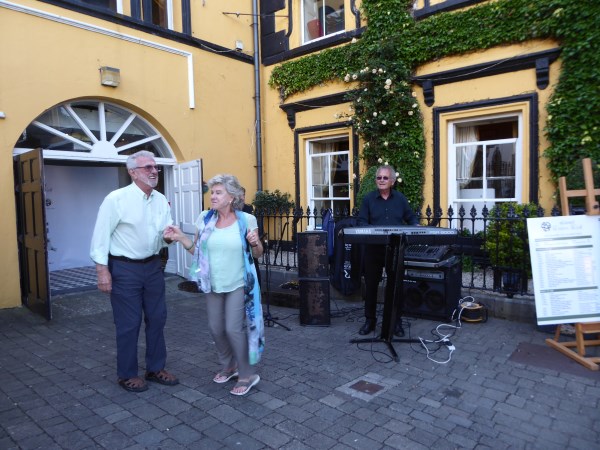 This upbeat couple had come all the way from the U.S. and they were happy to dance for the camera.
<<<<<<<<
Nourish by Nature
I left you yesterday after our starter course on our night out in Sid and Angela Sheehan's Nourish by Nature cookery school.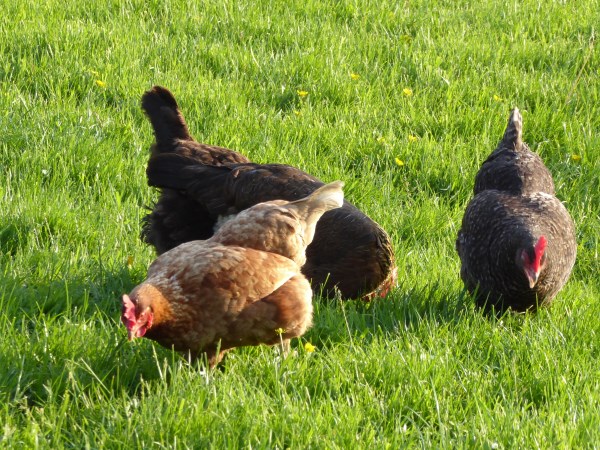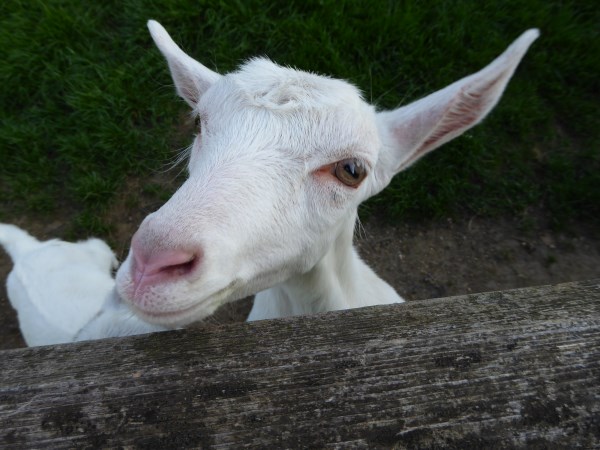 The evening of our dinner coincided with the start of our warm spell so it was part of the pleasure of the experience to go outdoors between courses and commune with the family's hens and goats.
Back indoors we enjoyed some absolutely delicious food, prepared and cooked while we watched.
Alice and Carmel enjoying the night.
One word….yum!
One for everyone in the audience.
Sid preparing our dessert selection.
Mouthwatering delicious dessert medley.
This is a super night out to celebrate a birthday or any special occasion. Or just do as we did and gather up a few friends and give yourselves a treat.
<<<<<<<
Chess Mates


These young men, who are students in the nearby Butler Centre were playing a game of chess in the sunshine in Listowel Town Square on Friday June 8 2018.