It was Fathers' Day 2014.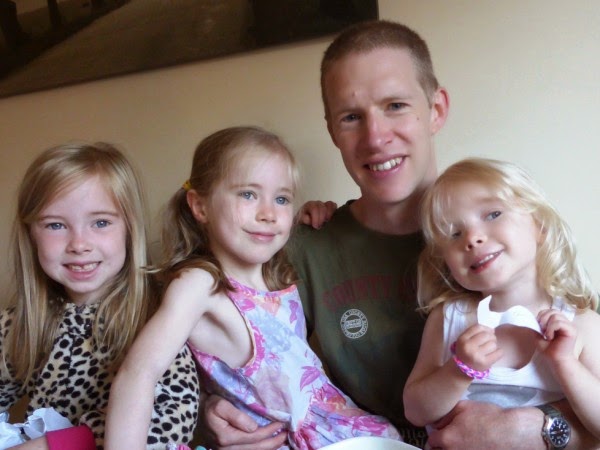 Three happy little girls decided to treat their Daddy to a trip to Fota Wildlife Park.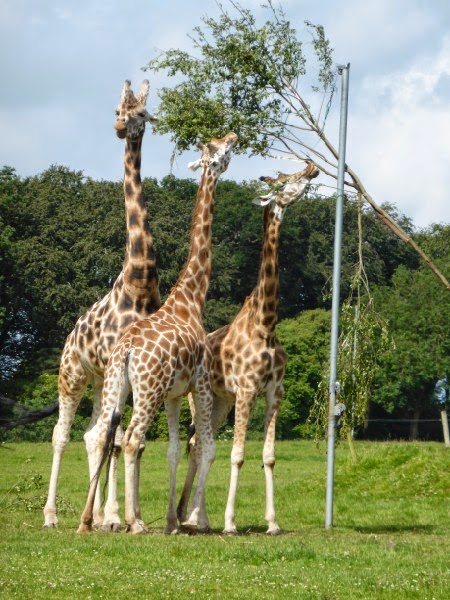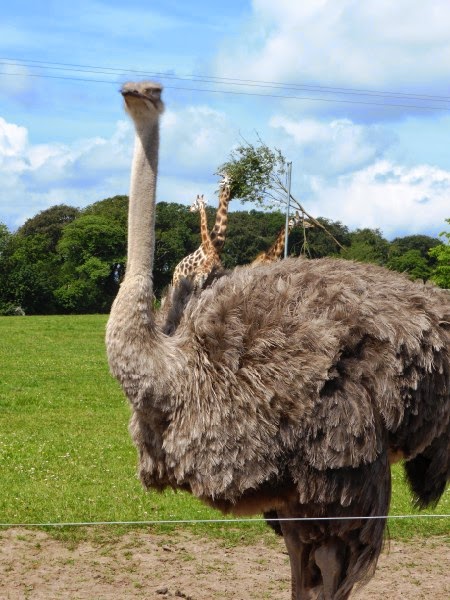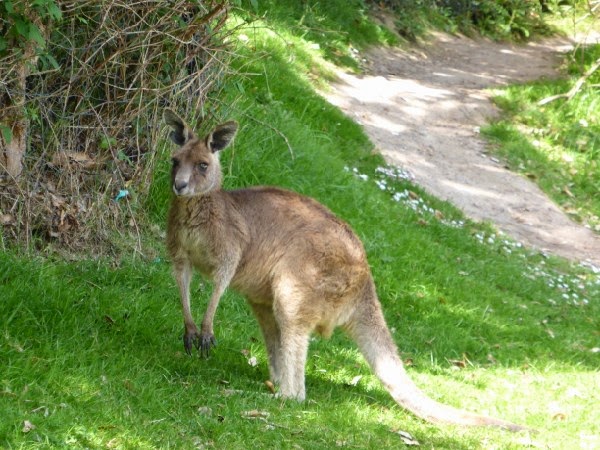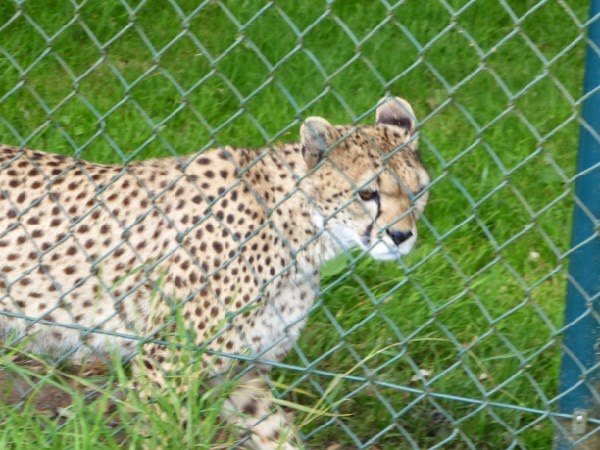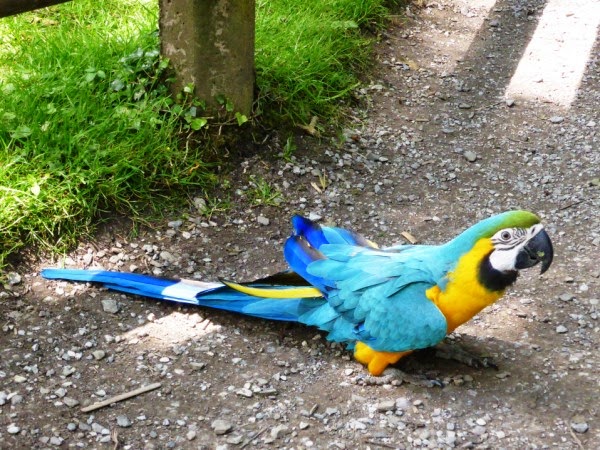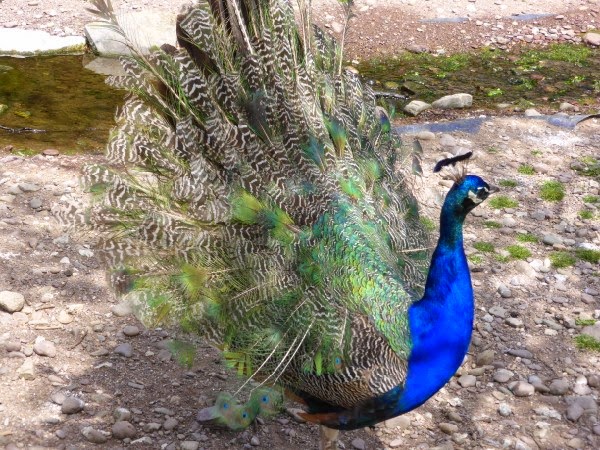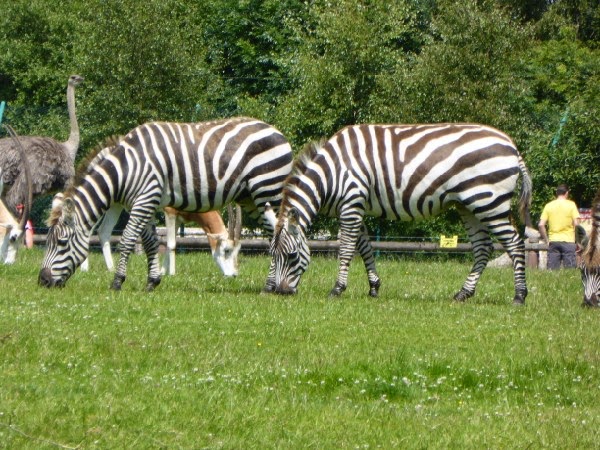 Some of the fabulous animals and birds we saw up close and personal in Fota.
Fota has recently added a tropical house and a Tiger Garden. If you haven't been for a while,
these are well worth going for.
You can actually watch butterflies hatching out and learning to fly.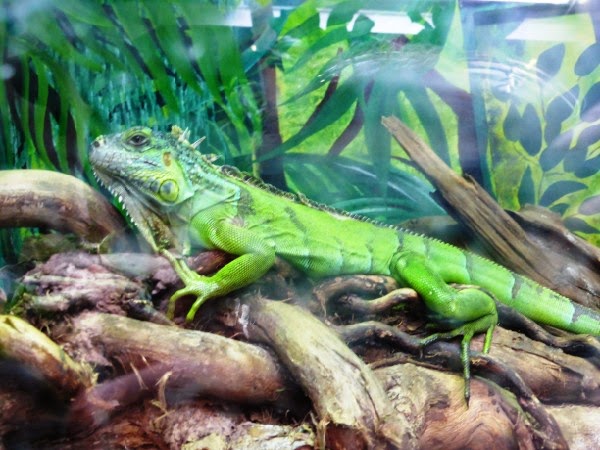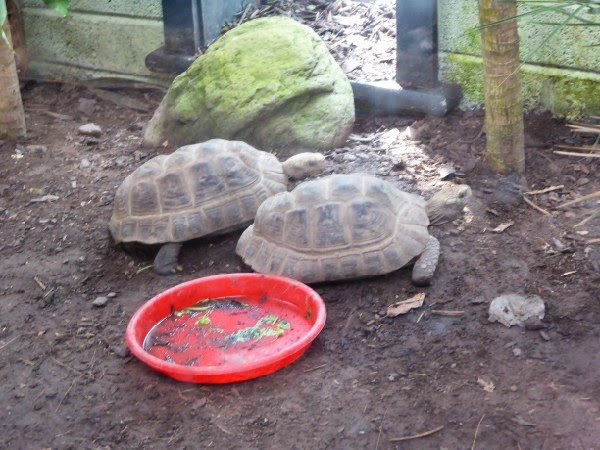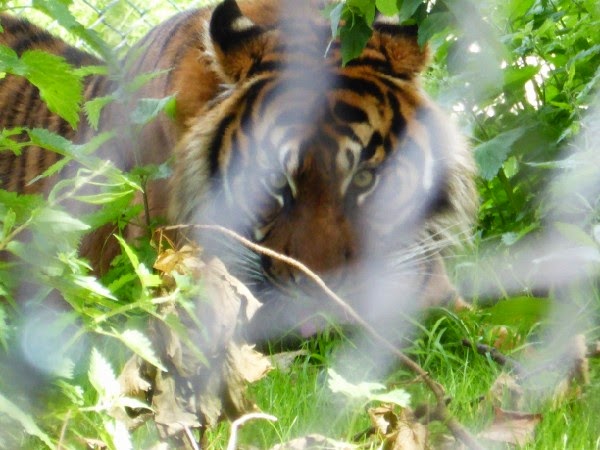 For obvious reasons I had to photograph the tiger through a fence.
<<<<<<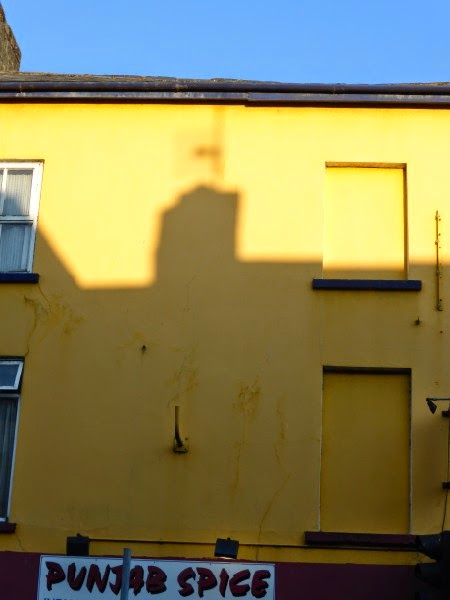 These blocked up windows are in the premises at Leahy's Corner, now Punjab Spice Indian restaurant.
The reason for the blocking up of windows is explained in Wikipaedia thus;
The window tax was a property tax based on the number of windows in a house. It was a significant social, cultural, and architectural force in England, France and Scotland during the 18th and 19th centuries. To avoid the tax some houses from the period can be seen to have bricked-up window-spaces (ready to be glazed or reglazed at a later date), as a result of the tax. In England and Wales it was introduced in 1696 and was repealed in 1851, 156 years after first being introduced. France (established 1798 – repealed 1926) and Scotland both had window taxes as well for similar reasons.
<<<<<<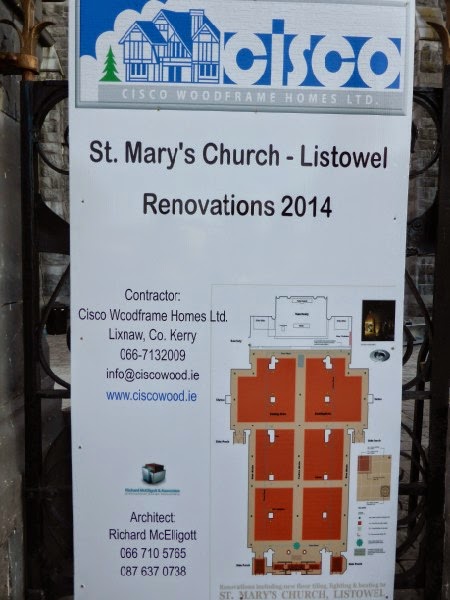 St. Mary's is a building site this June 2014. The work is projected to take 2 months.
<<<<<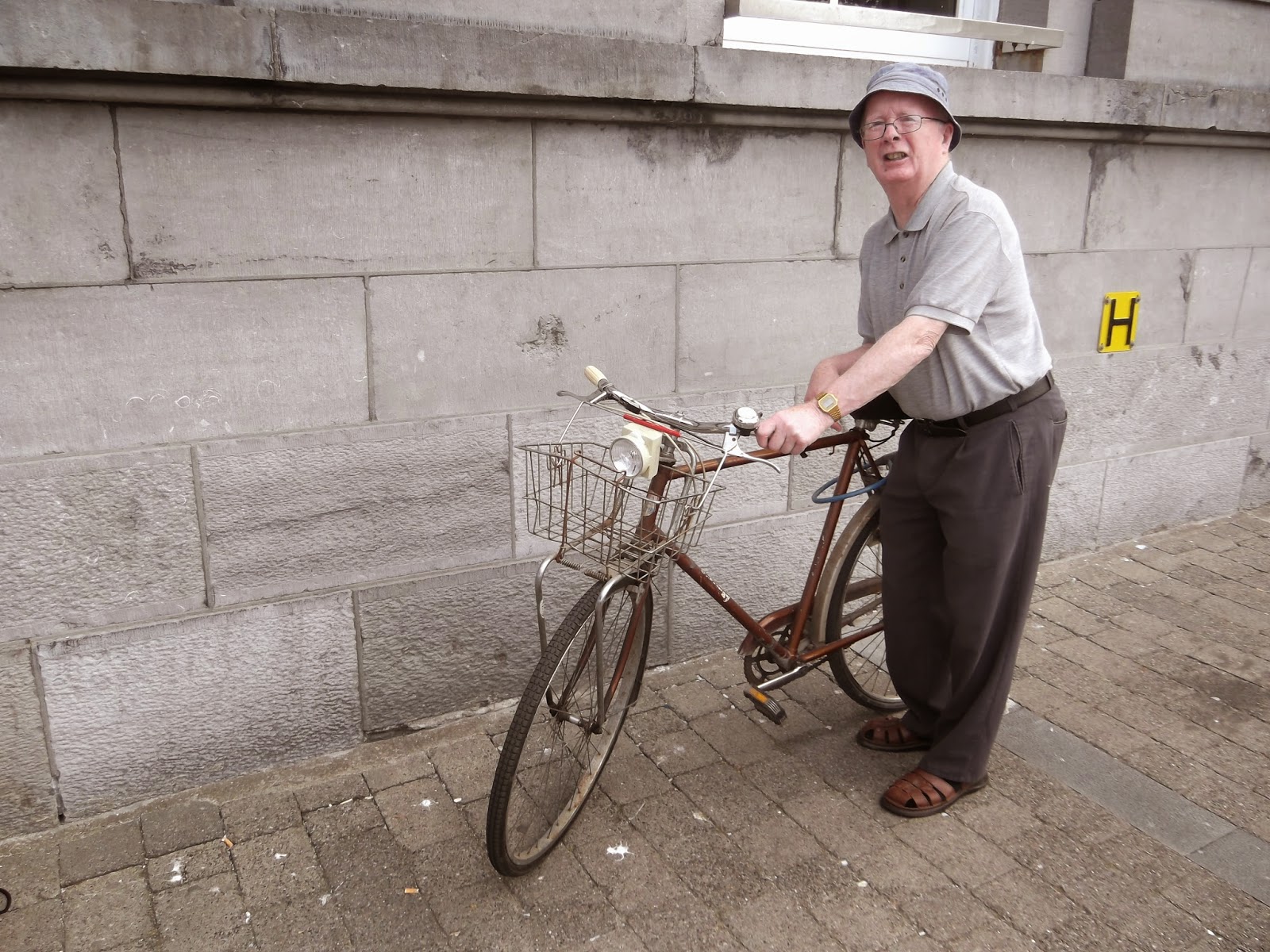 One of Listowel's most genial and knowledgeable gentlemen, John (Junior) Griffin with his trusty bicycle.


<<<<<<<<


A Life on the ocean waves for Listowel father and son team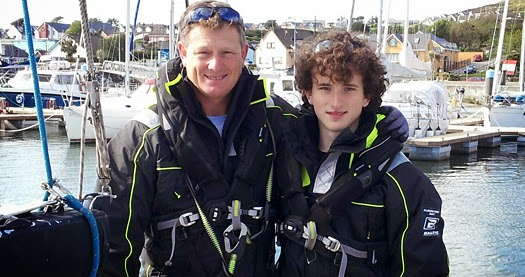 Derek and Conor Dillon
Father
and son duo from Listowel in County Kerry are taking on the double-handed
challenge in this year's Round Ireland
Yacht Race. The pair Derek Dillon and son Conor, a 19–year–old
Univesity of Limerick student, will race the family Dehler 34 'Big Deal'
that is based on the Shannon Estuary.
The Foynes Yacht
Club pairing have been racing together inshore for over
ten years, and have competed at numerous ICRA's, Cork Weeks and Calves
Weeks. The pair are sponsored by leading marine supplier, Union Chandlery.
They
recently made the move into offshore racing, enjoying recent success in
multiple ISORA Qualifying
races.
'We
look forward to the competitive adventure associated with doing such an
endurance race, double- handed', father Derek told Afloat.ie
The pair also
plan to compete in the Volvo Cork Week
double-handed and compete fully-crewed in Cork Dry Gin Calves Week, in which
they have finished first in class in the past two consecutive years.
(Afloat.ie)
<<<<<<<
In response to Monday's post, a friend sent me this short poem by Jet Stack for all the carers