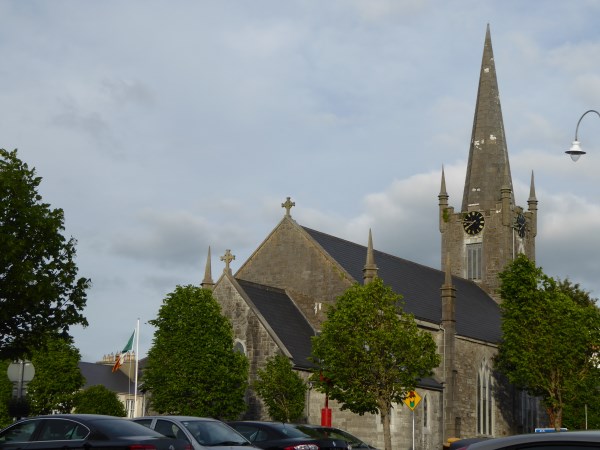 May 31 2017 was a lovely evening in Listowel Town Square. St. John's presided over The Square as it has done for hundreds of years and the best Writers Week ever was about to get underway in The Listowel Arms. And I was there……
<<<<<<
People at Opening Night
"If I picked out one highlight though, one moment that's opened a new door in my mind, it was Richard Ford on Second Acts. Richard opened the celebrations and my heart soared as he spoke about the very issue that is playing constantly on my mind right now – and one I had only minutes before been discussing in the bar with Richard Skinner, Director of the Faber Academy, the second novel. I had only just been saying to Richard that the first novel is like the love of your life, a grand passion but with the second, you get 50,000 words in and start to feel queasy as you wonder should you even be going out with this one – in today's Tinder world, should you have swiped left perhaps?" Rose McGinty
I don't agree with Rose on this one. Rose is a writer and here for a literary festival. I am a local and here to share the enjoyment of local people in rubbing shoulders with the greats of Irish literature and also the up and coming writers and future stars.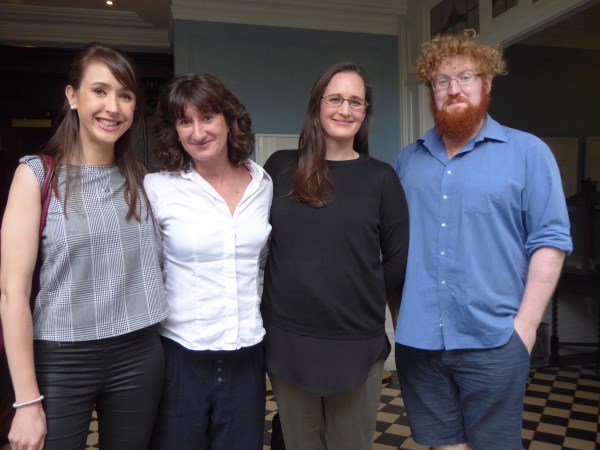 Actress turned author, Ruth Gilligan came with a posse of friends.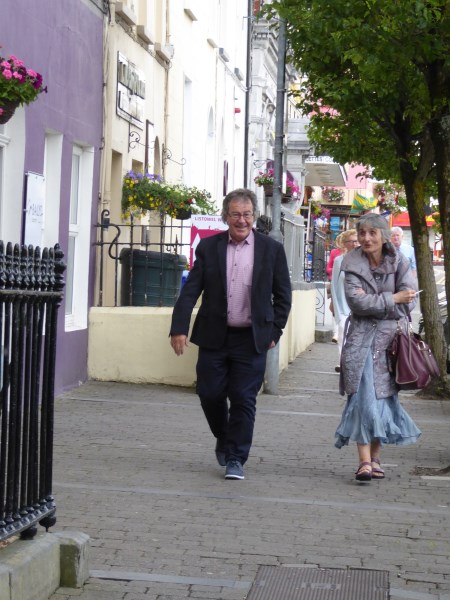 Gabriel Fitzmaurice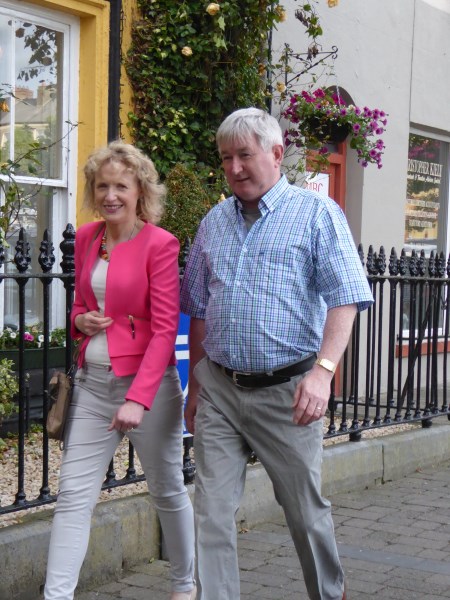 Catherine and Con Kirby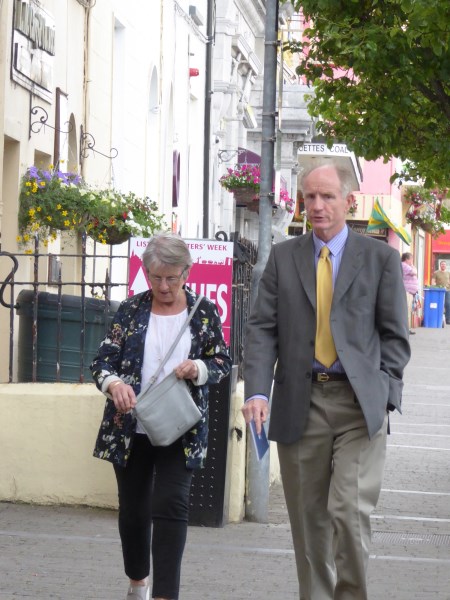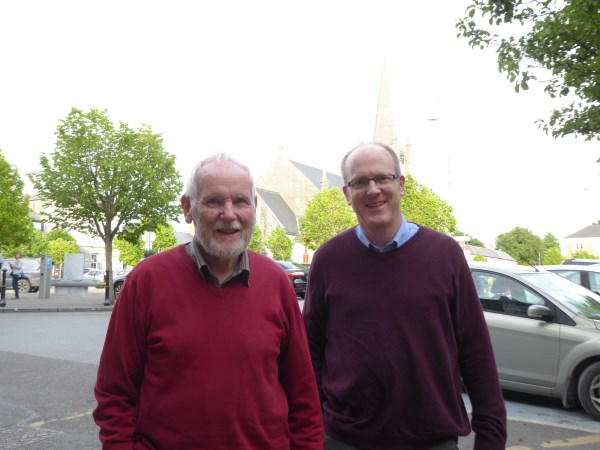 Jim and Dónal Daly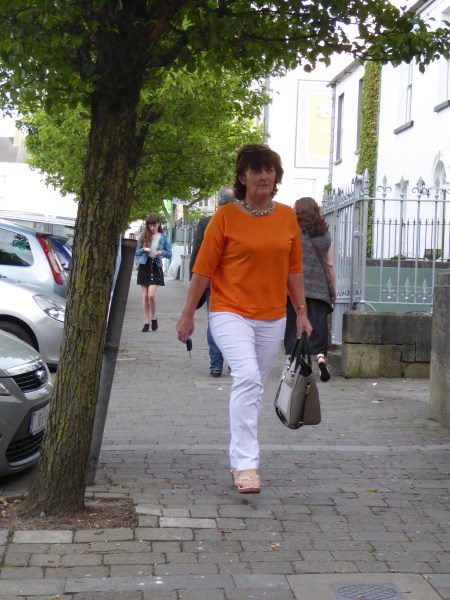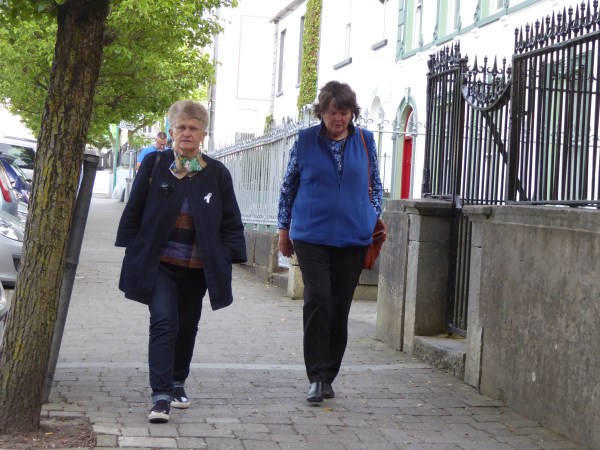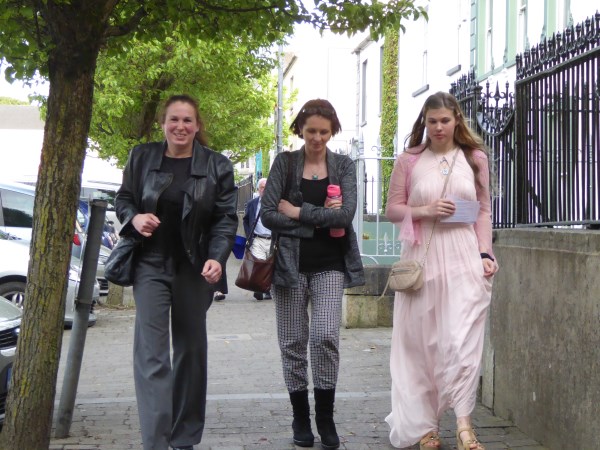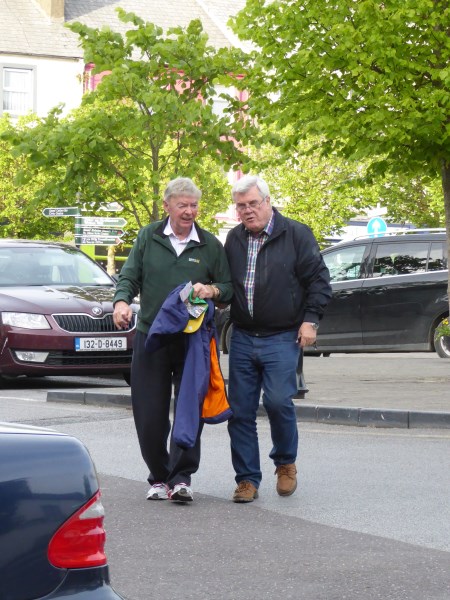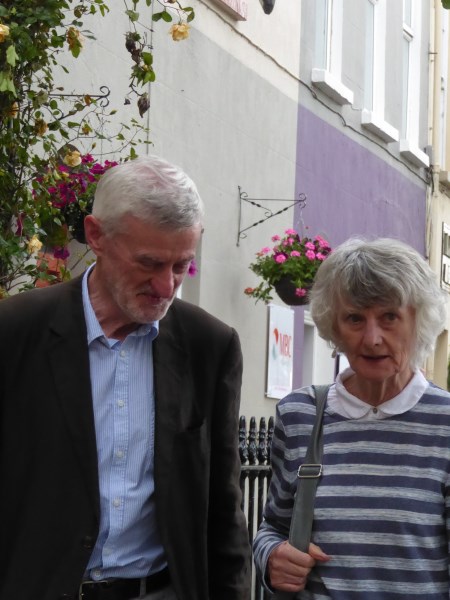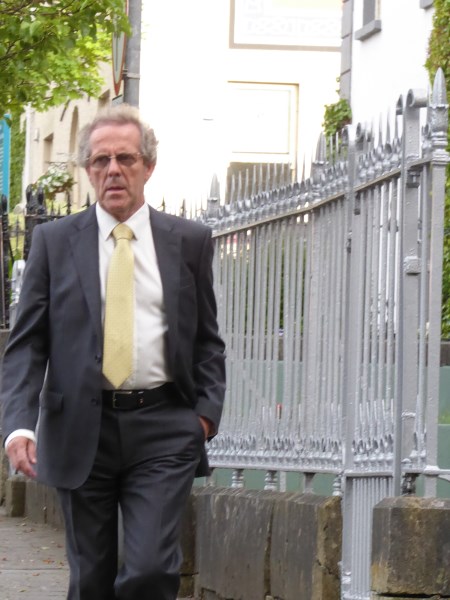 Eamon OHargáin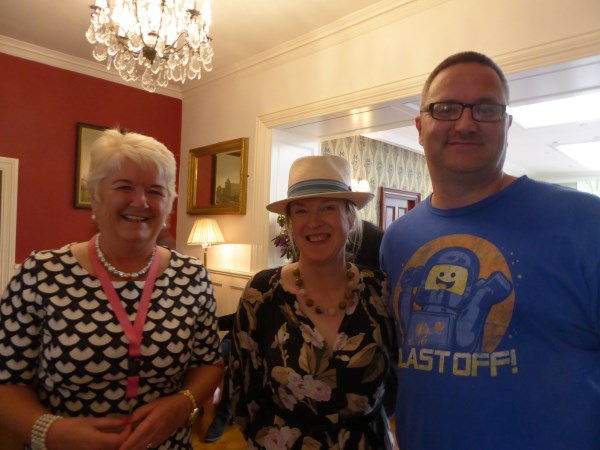 Maria McGrath with Sarah Webb and Óisín McGann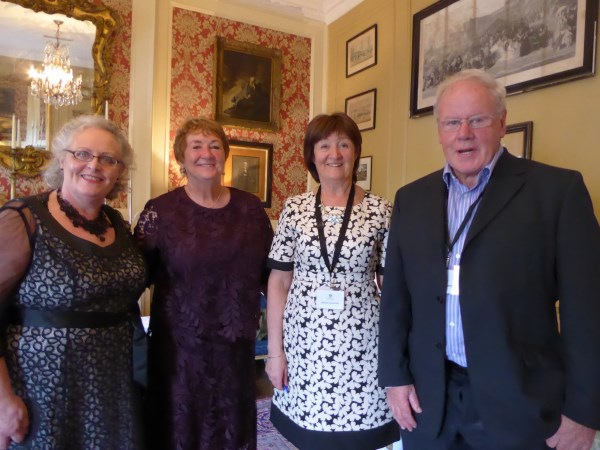 Norella Moriarty, Liz Dunn, Bernie Carmody and David Browne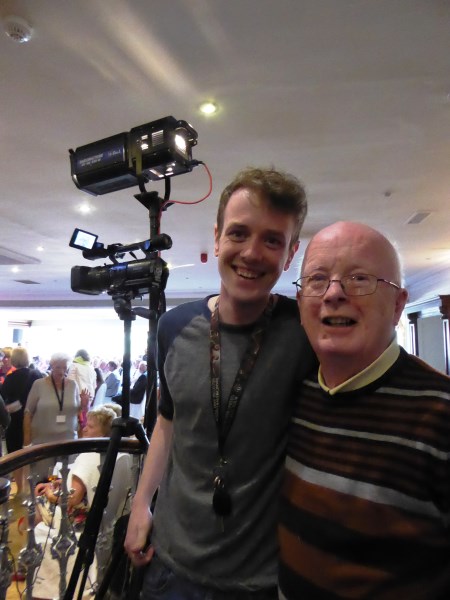 In Killarney this morning a proud mother is opening Listowel Connection and seeing her lovely son at work at Listowel Writers' Week.
This is a photo of two John Griffins. The older of the two is John Junior Griffin and the lovely young man on his left is John Griffin of Killarney. This John's mother is a Hannon from Listowel and a follower of this blog.
John was in Listowel working as a sound engineer during the festival. I kept running into to him as he lugged his big amplifier from location to location on morning walks. He was invariably polite, pleasant and professional – a credit to his Listowel family.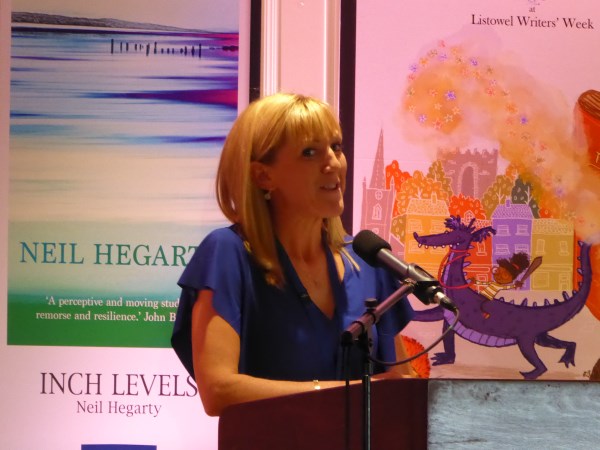 Catherine Moylan was first on stage.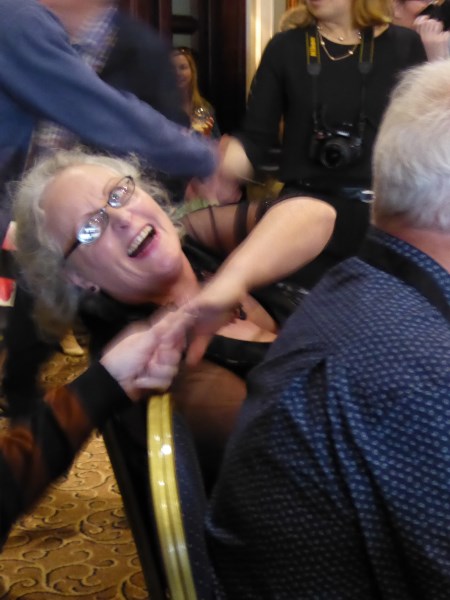 She urged us to make friends with our neighbour. No better woman than Norella for befriending people.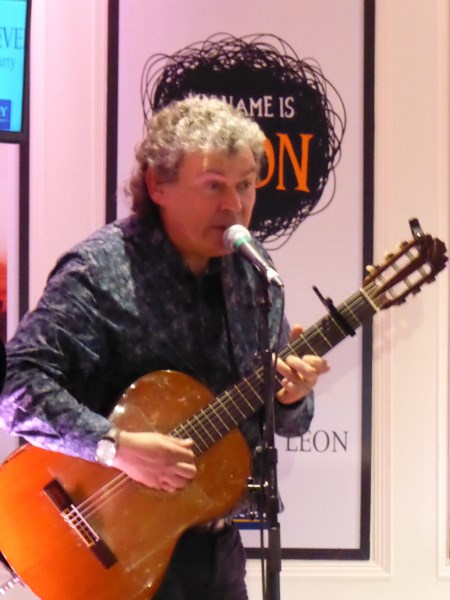 Next up John Spillane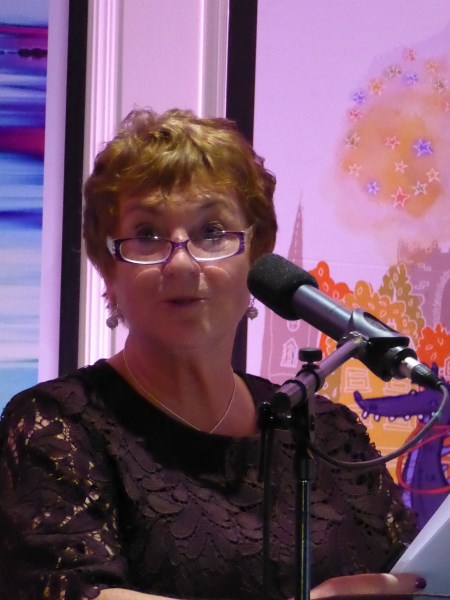 Then Liz Dunn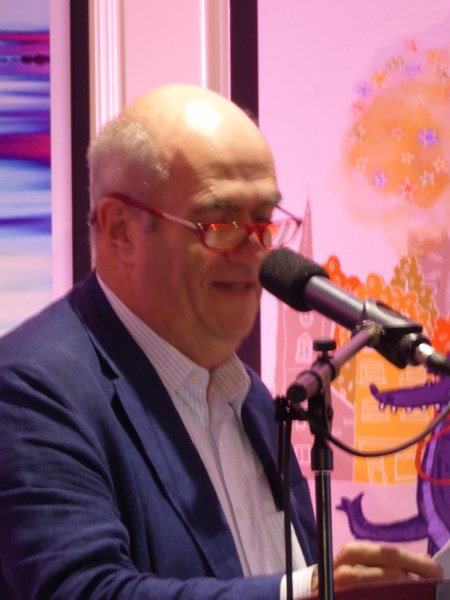 Colm Tóibín
Richard Ford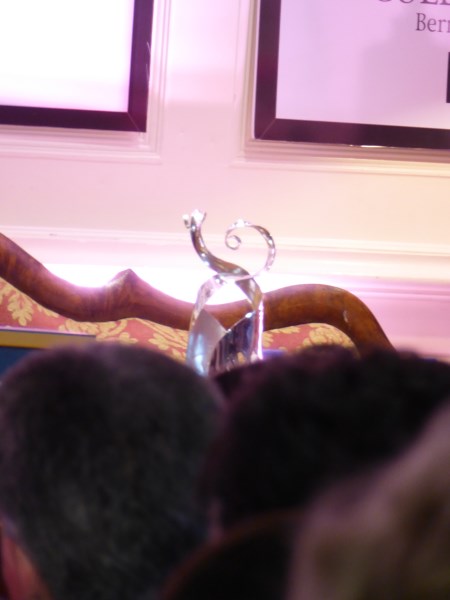 The silver award sat on the table awaiting presentation to Brendan Kennelly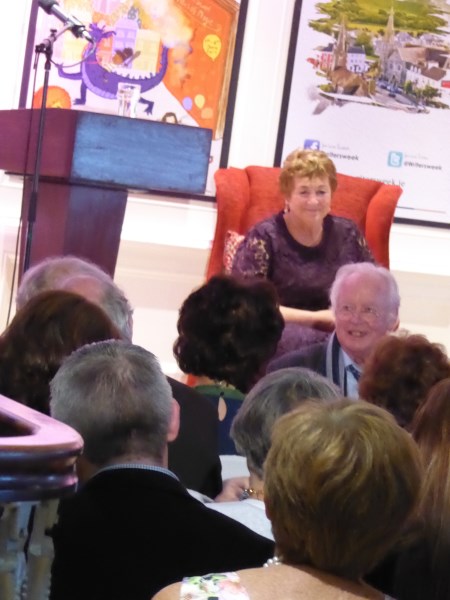 This was my highlight. Brendan sat down and regaled us in his mellifluous tones with stories and songs. He recited his most famous poem, Begin, which he told us came to him in a moment of inspiration after major heart surgery. He sang John B. Keane songs and he held the audience in the palm of his hand as of old. He was where he clearly loves to be, holding court among his own people and fellow writers and lovers of literature. It was a special moment in time. And I was there…..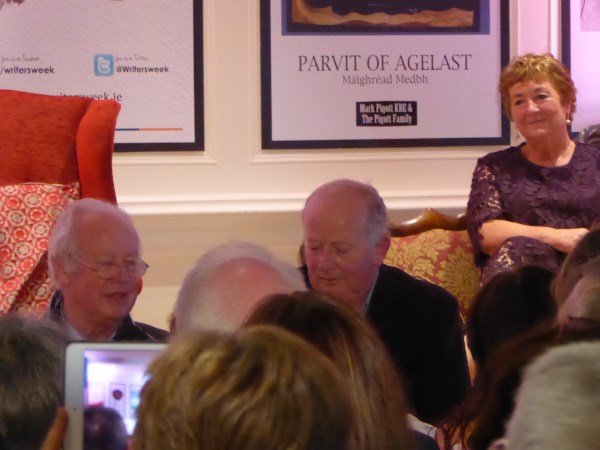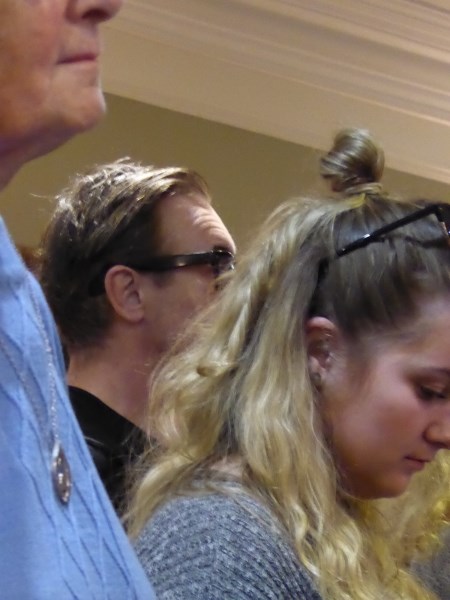 Looking westward I beheld an unmistakable forehead among the crowd near the door. Alan Cumming had entered the room. What a lovely man. He posed for photos and chatted like one of our own.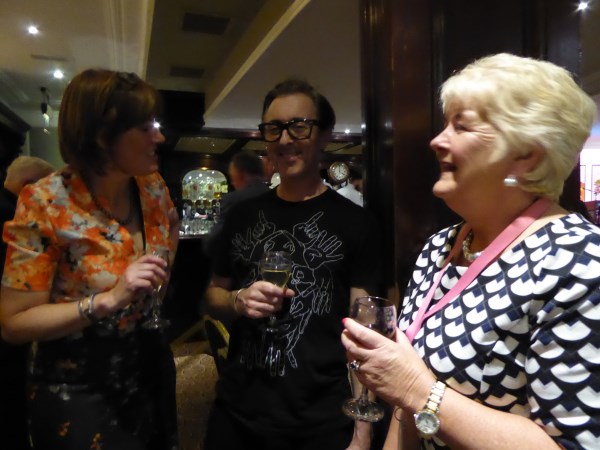 I forgot to mention that among all of this there was prize giving. Kit de Waal won the big one with her novel, My Name is Leon and Vona Groarke won the poetry prize. Lots of other people also won prizes. You can see the full list on the Writers' Week website. And Laura Enright sang…heavenly voice!
What a night! And I was there…