Early Morning run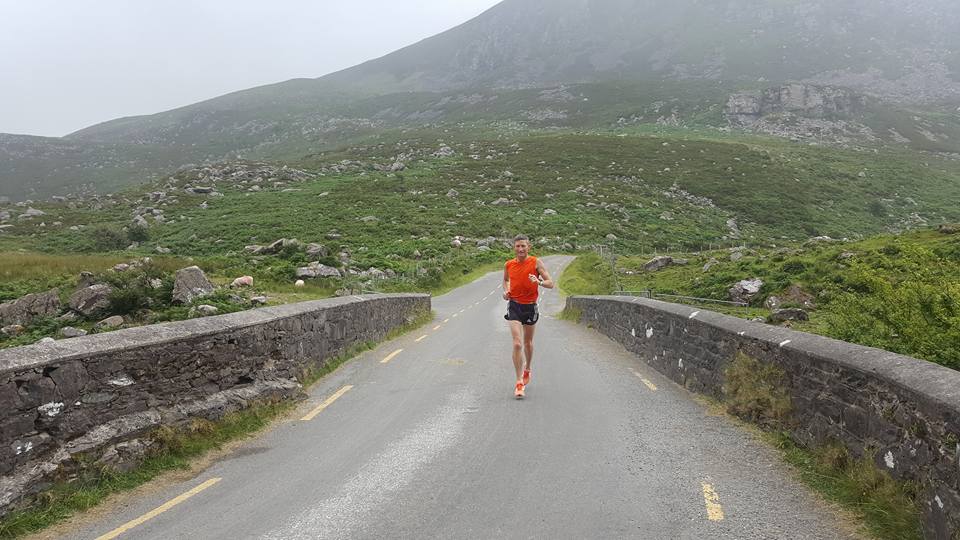 This is Chris Grayson running in the Gap of Dunloe. "Heaven Reflects Killarney"
<<<<<<<<
The Misunderstood Woman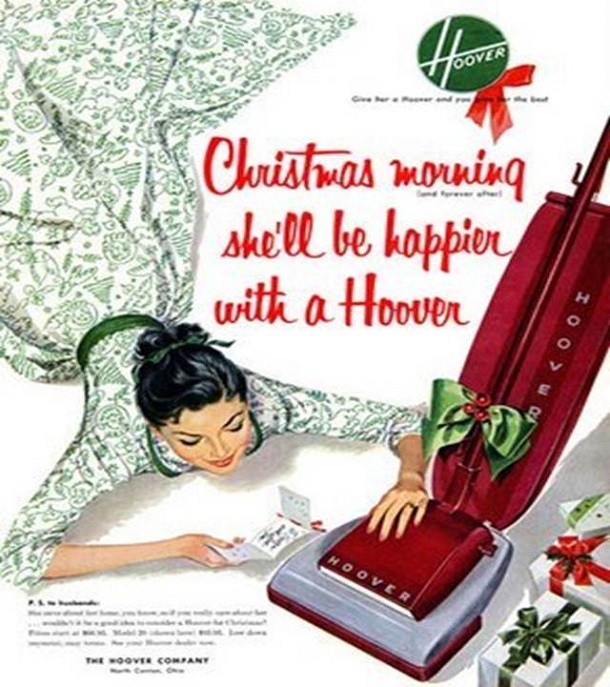 Since I published an extract from an old Home Ec book on advice about how to treat a husband, people have been coming up with other evidence of life for the poor downtrodden woman in the early part of the twentieth century. Vincent Doyle sent me this ad.
There's only one answer to that line…..NO, she won't.
<<<<<<<
On Your Fortieth Birthday
In 1999 on her daughter's fortieth birthday, a Moyvane mother of fourteen children wrote the following letter. A blog follower thought you might like to read it. The writer of the letter is now dead but her words live on.
On your 40th Birthday 1999.
Dear Daughter.
In September 1953, with no portfolios of interviews but with God's grace and blessing, Dad and I together procured the most rewarding prestigious profession, that of starting with the first step up of the fourteen step ladder of life, eight female and six male steps. There is a saying "Life is not a bed of roses" there were a few thorns but don't we all need a little pinch sometimes to urge us on.
While climbing that ladder, there was always joy, merriment, happiness and love galore.
We found you on the 7th step with the same joy as the previous and following ones. Each finding was a miracle, to stay awake at night waiting and listening for every breath was like watching the stars.
On the 13th step God decided that that little one was not for this world and in his mercy took him back again, that was around my 40th birthday. In March 1975 we reached the top step.
At the summit now for quite a few years we feel like shouting to the world with jubilation. Every one of you has made us proud. If we had to relive our lives we would have fourteen more if they were all like you lot.
The pinch of the thorn in your case was the Dad and I took you by the little 4 year old hands; you dressed in a little check suit and hat to match and walked you into hospital, Dad and I having tuberculosis and you having contracted it too. That sting didn't last long because on our first visit you were so full of fun, jumping on the bed, almost hitting the ceiling with your newfound first boyfriend, we knew you were cured already and so cured us.
When household chores were a must you always played your part. Your favourite chore was keeping a blazing welcoming fire, how you managed it back ways I still can't figure out. Of course you had a fascination for heat, you managed to get the Renault radiator to boil at Moll's Gap and got your siblings to draw the water with their shoes. On a boat trip to England you did some stoking too or so I'm told.
We could write a library full of books in praise our family, but who would read them. Everybody knows we are cute movers when it comes to choosing partners too.
Mom
xxxxxxxx
<<<<<<
John B. Keane Memorial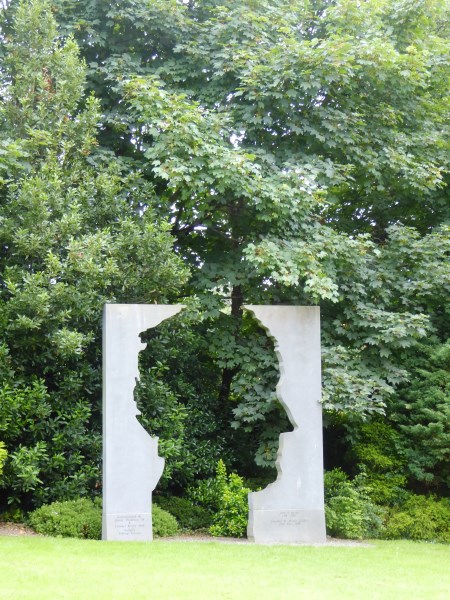 Had he lived, John B. Keane would have been 89 last week.
Isn't this a perfectly imagined piece of outdoor artwork by Patrick Tarrant?
Come and see it in Listowel's Garden of Europe. It's well worth a visit this summer.
<<<<<<<
My trip to East Cork
East Cork plays second fiddle to West Cork as a tourist destination but having spent a great few days there last week, I can tell you it has lots to recommend it.
I stayed with my good friends, Charles and Aileen Scanlon on their farm outside Midleton. I struck a busy week on the farm as it was silage making time.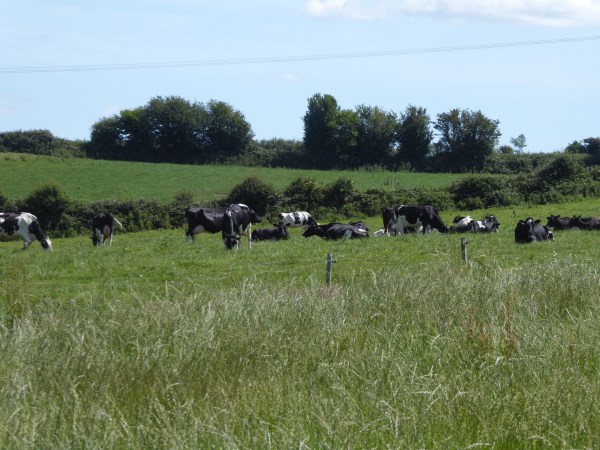 These cows were grazing in a leisurely way in a paddock beside the house.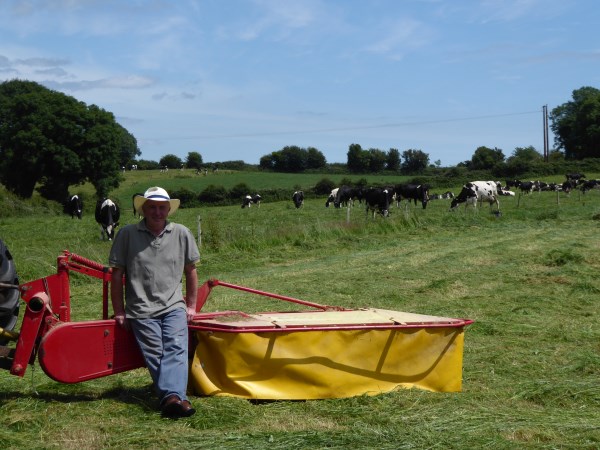 Charles took a short break from mowing to pose for me.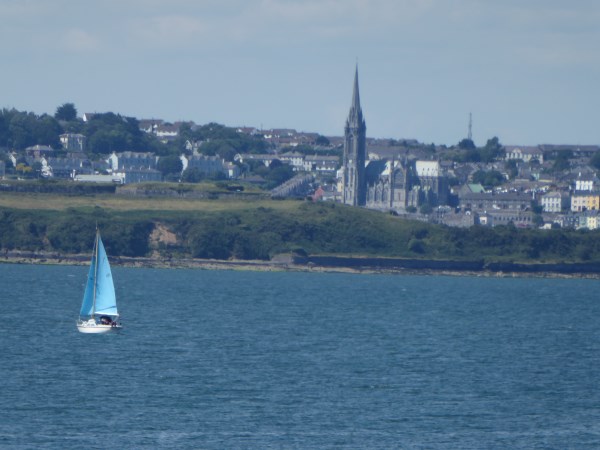 I spent a few hours in Roches Point. This view is across the bay to Cobh. Roches Point was the last scrap of Irish soil the emigrant saw as he left from Queenstown.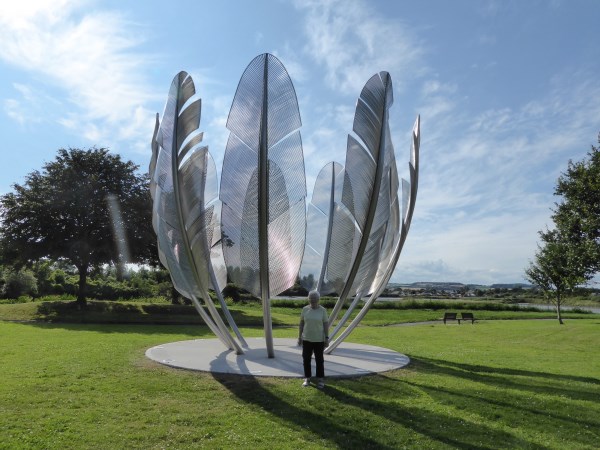 This is me beside the beautiful monument in Midleton. This memorial commemorates the generous contribution of the Choctaw Nation to famine relief in Ireland during the Great Famine of 1845 to 1852.
<<<<<<


New Stamps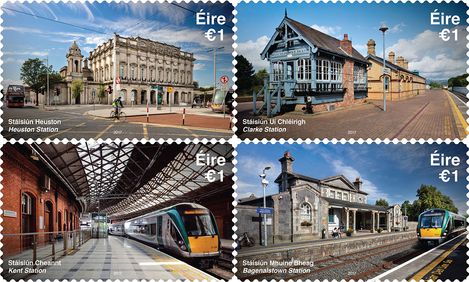 Ireland is celebrated among collectors for its interesting and beautifully deigned postage Stamps. Above are the latest issue.
<<<<<<<


A Popular Staff Member Retires from The Listowel Arms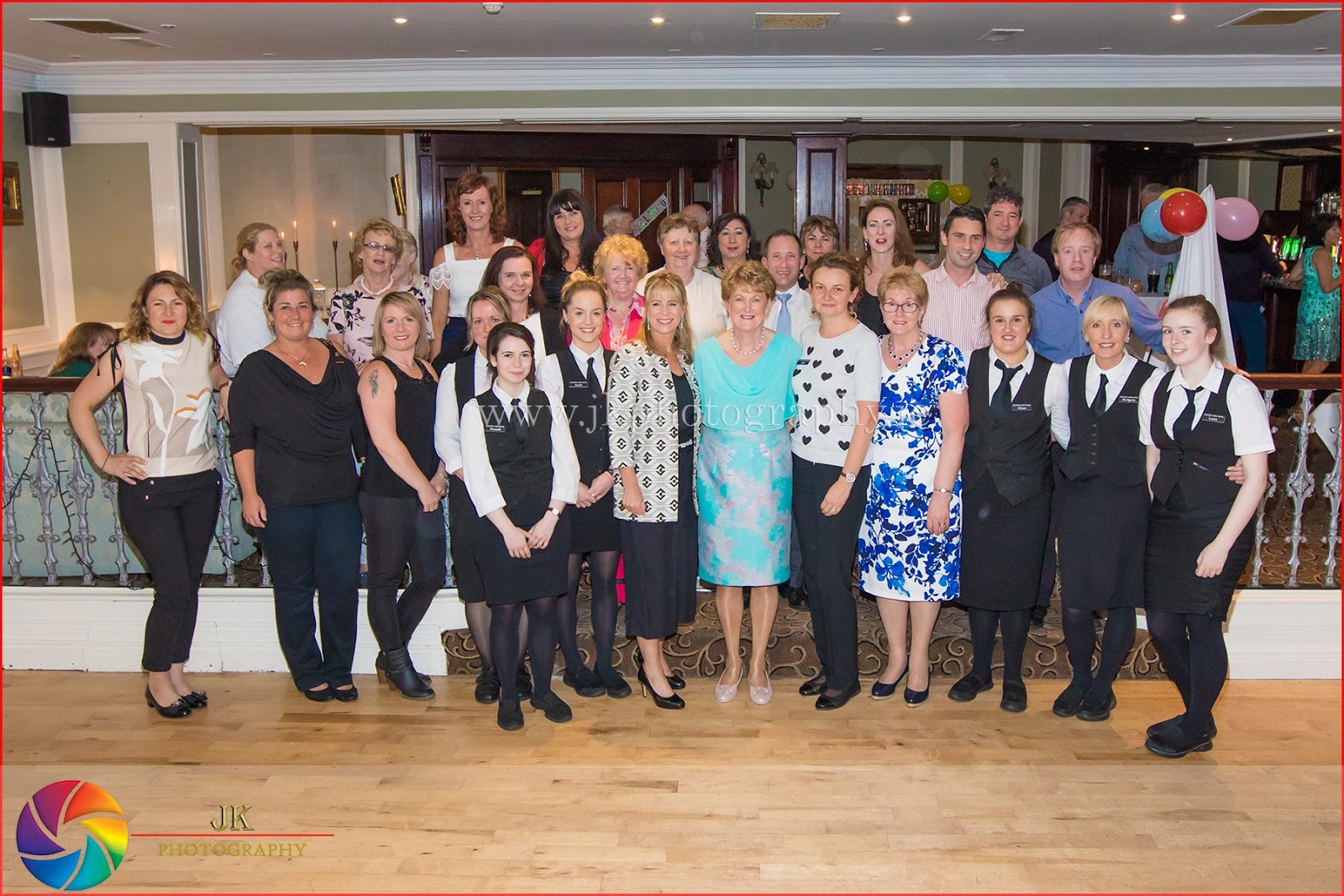 John Kelliher took this photo of staff members with Bridie O'Carroll at a party to mark her retirement from The Listowel Arms Hotel.