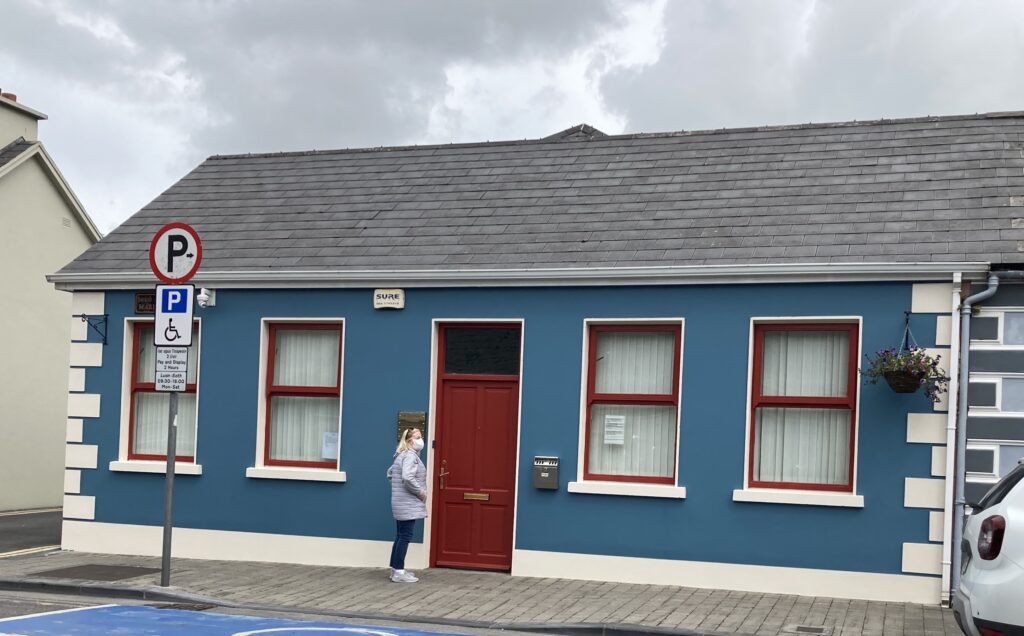 <<<<<<<<<
Listowel Writers' Week Opening Night 2022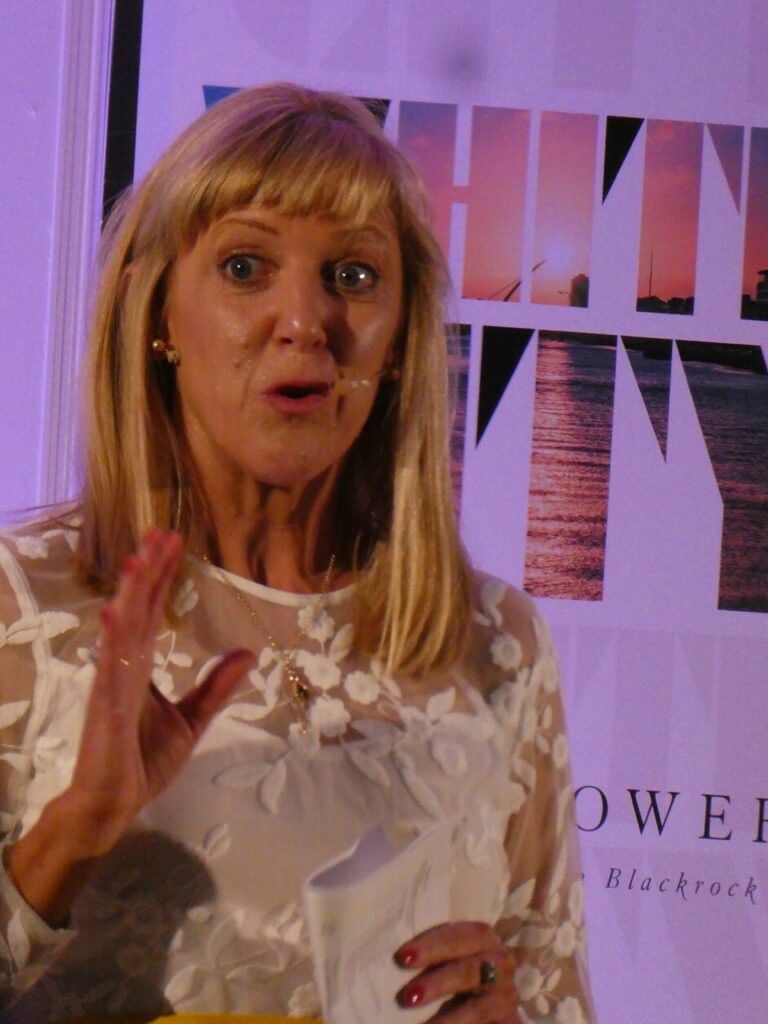 Catherine Moylan was an excellent M.C. for Writers' Week Opening Night. She told stories, entertained, thanked and presented. Opening Night can easily slide into a long list of names and presentations. Not so on June 1 2022.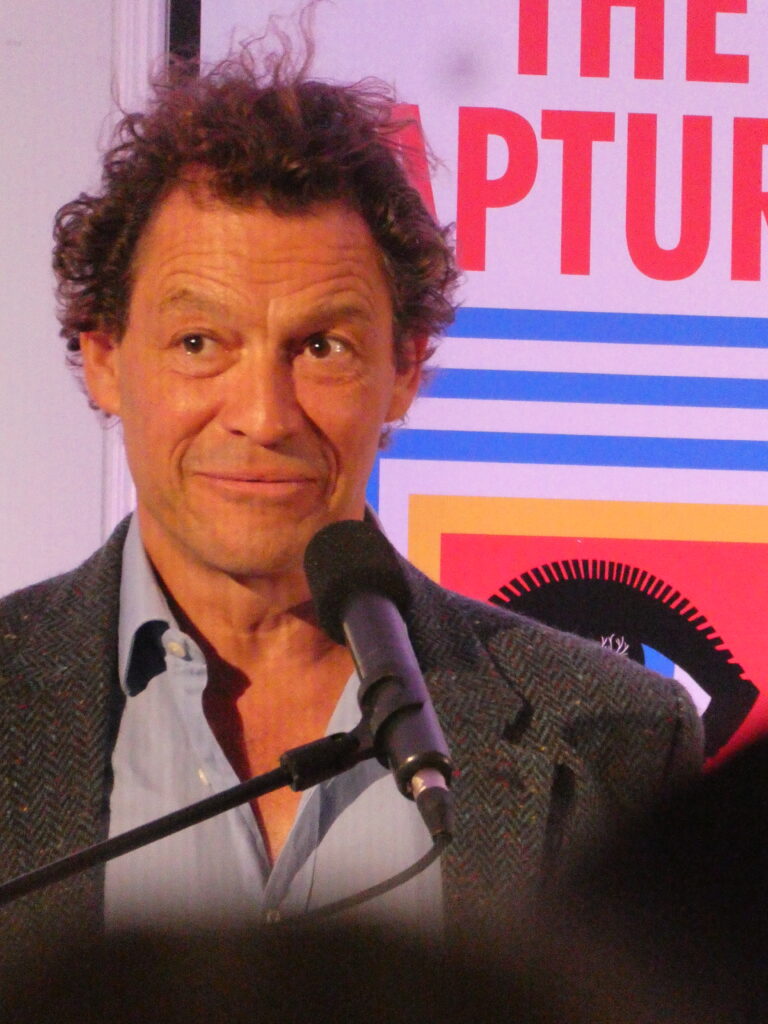 Dominic West brought a bit of Hollywood glamour to the occasion. He wasn't in Listowel as a big star though. He was here as one of our own. We were left in no doubt that he was hugely honoured to open a festival once headed up by his father in law.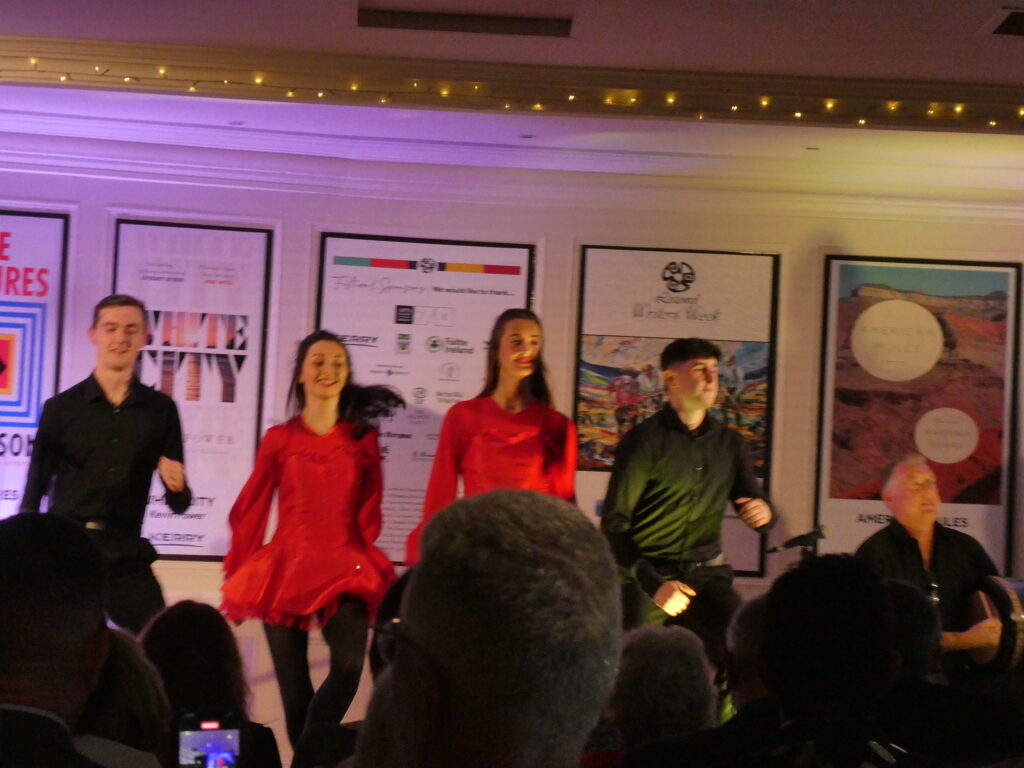 There was a great variety in the entertainment offerings on the night. We had traditional music and dance from Celtic Steps.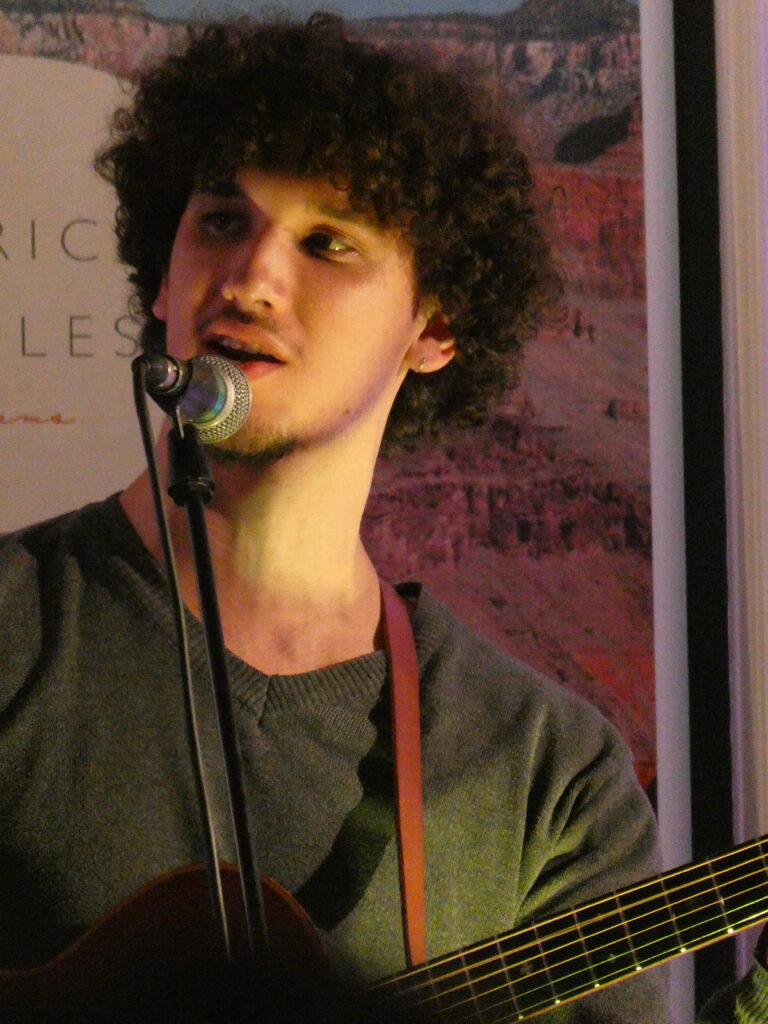 At the other end of the scale was this mellow voiced local singer
<<<<<<<<<<<<
More from 1970s St. Michael's
Morning has Broken by David Kissane continued;
Visitors
It was rare enough in our Leaving Cert Year to have classroom visitors but one notable visitor was Bishop Eamonn Casey. He was a man with an huge presence and a confidence and twinkle in his eye which was hugely influential. He didn't stand at the top of the class: he came down the middle and sat on our desk, with a "push in there a bit, lads!" to Michael Carmody and myself. He rolled up his sleeves and I remember his hairy arms swimming in animated gestures as he enthralled us with his wisdom.
"Take stock every now and again, lads!" he advised as he closed his mighty fist enthusiastically. We would have followed him to the end of the world at that moment and we would be into our adulthood before we heard of his affair with a woman and its subsequent domino effect. Many of us still remember him as an outstanding human being. The paradox of Irish life. The paradox of life.
Another visitor that final year was the examiner from the primary teacher-training college to evaluate our singing abilities. We had been receiving voice-training from a kindly nun at the Convent (we treasured those visits to the Convent!) for some of us it was asking the impossible. In fairness to her, she never told any of us that we couldn't sing. On the day of the test, in I went to the little room at the top of the stairs while a few students waited outside for their turn. "Now sing "The Harp That Once Through Tara's Halls"' the prim examiner requested. The walls were thin and my voice was thinner and I started in a key that was above the door and I could hear the boyos tittering outside and I forgot the second line and I made up my own words with a hint of rap to the age-old Thomas Moore song and it was like trying to take a goldfish for a walk and the examiner sympathetically asked me to "please stop"! If he had only asked me to sing my version of "Morning Has Broken" or "Without You" by Neillson or "I Can See Clearly Now" by Johnny Nash! All big at the time.
The test confirmed that I would never top the charts! But many of my classmates did pass the test on their way to careers in primary teaching. I would have to stick with my always-number-one-choice of secondary teaching where I could sing whatever I liked in and out of class.
Sport
The sporting pages of my dreams were wiped bare those last months in St Michael's. The last action for me as a footballer was for the College senior team earlier in the spring. Honoured to be appointed captain for the first Munster Colleges competition. It was also the last action. We lost by a point in Tarbert GAA pitch to a Clare side. Possibly Kilrush CBS. Annoyed as I had scored two goals for the first time of my life in a competitive game. I was no Páidí Ó Sé who was to star for the college later. Most of the team I had soldiered with for the previous two years, bringing two county medals, had gone their destined ways: Jerry Kiernan, Jimmy Deenihan, Mick O'Connell, Tim Kennelly, Tommy Flaherty and more were not easily replaced. Good teams were to follow, though. Johnny O'Flaherty and John Molyneaux were to create winning sides again after we had been scattered to the four winds.
Worse was to gallop like a wild horse towards me six weeks before the Leaving Cert. It happened on a Saturday evening when I was flattened in a junior football game. I got a good feel for the Moyvane GAA field that evening, especially when my face was left smelling the grass after a clash with a man older in years and stronger physique. Broken collar bone bent ribs and I discovered what it was like to have no power in my preferred right hand. A drive to hospital in Tralee in Johnny Bunyan's (soon to star for Kerry hurlers and footballers) car and a lift home after midnight from Seán Hilliard and the Leaving Cert on the horizon. After a few days I realised I would be well able to write ok but sport was finished for the summer. A comeback after three weeks in a lunchtime fun soccer match in St Michael's, still wearing the "sling", did not help at all and delayed the healing process. Didn't know it at the time, but there was to be no active sport for two years.
Didn't change the history of sport but a massive gap had been bulldozed in something I enjoyed. I did feel side-lined on those dreamy late May evenings when I would look due south down the hill to the Ballydonoghue GAA field, two miles away to the right of Lisselton Cross. Moss Joe Gilbert's Field where our generation had played the game on Sundays and every buzzing evening if we could. My injury ostracised my chances of playing and my parents wouldn't allow me leave the house anyway. I could see the players moving to and fro around the field from my hill doorway with the sweet-scented air of early summer in my brain from the dancing wild flowers in our fields nearby. Even still the regret haunts, but of course it is allowed to do so. The awful regret that those precious evenings of early summer could not be fully enjoyed. Bryan MacMahon, a past pupil of St Michael's himself, wrote in his novel "Hero Town" of "the dynamism inherent in the torture of spring: spirit ok, body not ok". The recollection of that feeling would drive me wild every other May month of my life to ensure that May was fully embraced.
The Kerry Colleges athletics championships were held in the Town Park (Cows' Lawn) in Listowel (our training ground) on a Sunday in mid-May and had no Jerry Kiernan for the first time in years. The impetus behind a star athlete had been lost and only John Hartnett from our Leaving Cert class won an individual medal (in the triple jump). John was also top of our class in all the term exams. (We were always placed 1st, 2nd, 3rd, etc in those exams.) St Michael's did make a mark in the younger age-groups on that green and sunny Sunday and won the best school award in the junior category with J Stack collecting the best athlete trophy while a certain B Keane was prominent also.
I heard about the performances on Monday but it was a case of "non, je ne regrette rien" as the study train had to be inhabited and embraced.
A sporting birth in 1972 escaped the notice of our class. It was the first Kerry Community Games athletics finals and no one suspected then that it would rock the country in the years to come. It brought athletics to the parishes where clubs did not exist in the years following and when the history of sport in Ireland is completed, Joe Connnolly's Community Games must surely have a chapter of note.
Many of the children of the class of 1972 would benefit from the movement that originated in Kerry when we were stuck in the books that month of May.
One teacher who wasn't a class teacher with our group but who made a big impact in sport was Brian O'Brien. Always a character, he lit up athletics and football trips and was noted for borrowing our sandwiches as he never seemed to bring his own!
Just as I complete this section on sport, the news comes through that one of our class-mates and sporting colleagues, Eamonn Carroll has passed away. Eamonn was a flyer in the sprints and often lent me his spikes for the middle distance when I had no pair of my own. He was a flying half-forward in football also and he helped us to a couple of county championship medals in Inter Cert and Fifth Year. He always had a smile on his face. When we lose a class-mate, we remember. Rest in peace, Eamonn.
<<<<<<
I Love this one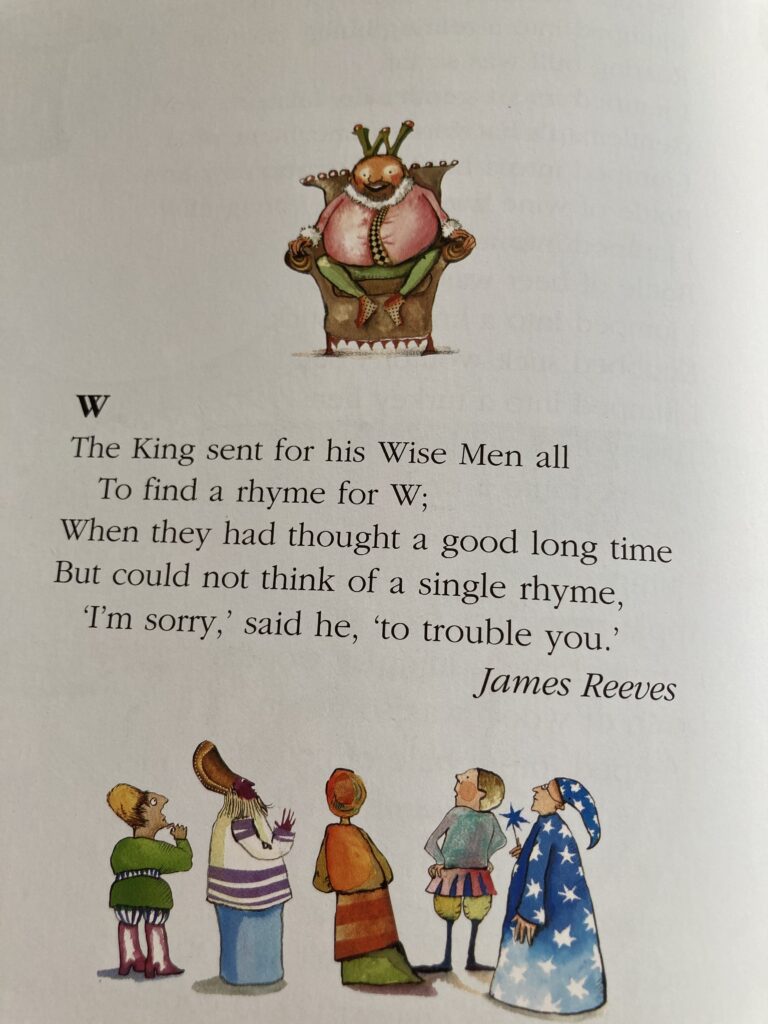 <<<<<<<<<<<<
Charity Fundraiser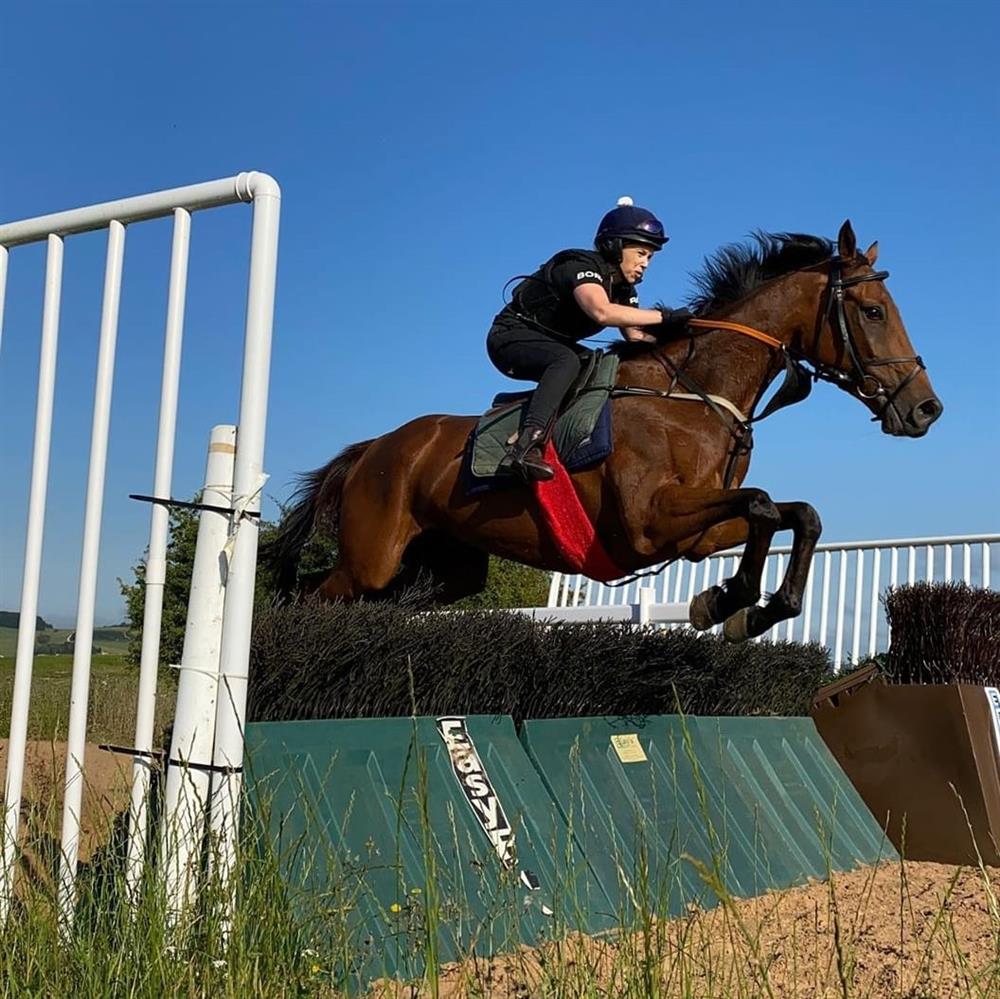 The Corinthian Challenge has a Listowel Connection.
Fiona Dowling from The Six Crosses, who now lives and works in Kildare has been chosen as one of 14 riders to compete in this year's Corinthian Challenge.
The Corinthian Challenge is a series of three races, the first of which will be run on July 17th at The Curragh. The next two races are at Gowran Park and Leopardstown. The purpose of the challenge is to raise money for the Injured Jockeys Fund, a cause close to the heart of all who are connected with this dangerous sport.
<<<<<<<<<<<