Tonight is Burns Night. If you fancy making your own Haggis, click on the below link
http://www.guardian.co.uk/lifeandstyle/wordofmouth/gallery/2009/jan/23/haggis-make-your-own-burns#/?picture=342170325&index=0
>>>>>>>>>>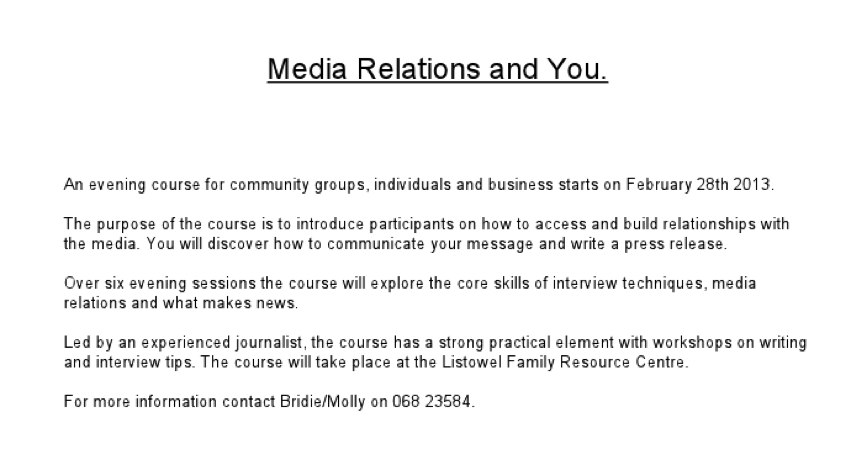 Stephen Stack contacted me about this course. It is just the ticket for all PROs and for anyone who works on a parish magazine or has any reason to deal with the media. The Listowel Family Centre have secured Audrey Galvin, a very experienced journalist to lead the course.
<<<<<<<
Irish film wins award at U. S. Festival
https://www.youtube.com/watch?feature=player_embedded&v=KrfDAIqn6KE
This is a lovely film about Irish folk furniture. I love the accents of the old people and their natural witty conversational style. This takes me back….!
The film won an award at the Sundance Festival held recently in Utah.
>>>>>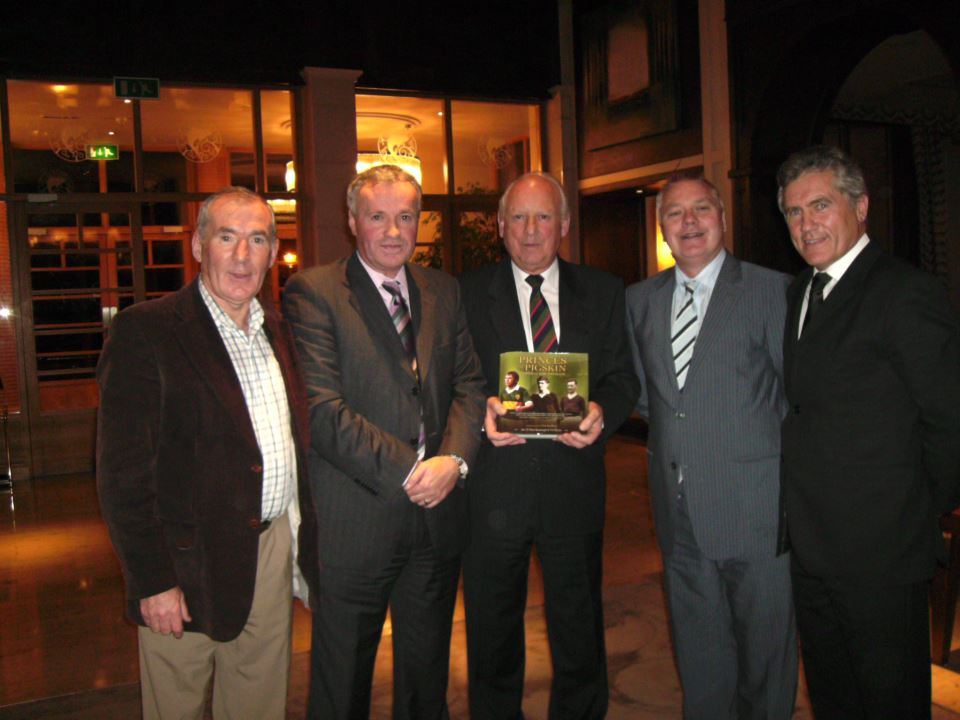 Weeshie Fogarty put up this photo on his Terrace Talk Facebook page. For Weeshie and and all those who loved Paudie O'Sé his death is still an incomprehensible tragedy. I read in one of last weekends' papers that Mick O'Dwyer compared Pudie's loss to the toppling of Mount Brandon… something elemental has gone from the Kerry landscape. May he rest in peace.
Ní imithe uainn atá sé, ach imithe romhainn
(He is not gone from us but gone before us)
>>>>>>>>>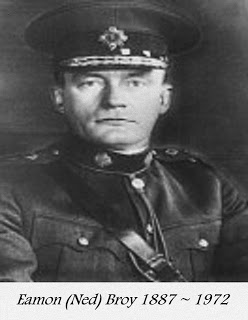 I put in this photo of the late Ned Broy on the anniversary of his death. He is a man who has been written out of Irish history and very few have ever even heard of him.
James Scanlon, a keen historian looked him up for us and provided these links which fill in the whole story. Thanks, James.
http://www.bureauofmilitaryhistory.ie/reels/bmh/BMH.WS1280.pdf
http://www.bureauofmilitaryhistory.ie/reels/bmh/BMH.WS1284.pdf
http://www.bureauofmilitaryhistory.ie/reels/bmh/BMH.WS1285.pdf
<<<<<<
Bridie Mulvihill of the Listowel Family Resource Centre asked me to bring your attention to the great range of courses the centre is running this term.
January 2013
Courses this term
at Listowel Family Resource Centre, Ballygologue, John B. Keane Rd. Listowel.
All
the courses on offer are part time courses and therefore will not affect your
social welfare payments. With the support of Kerry Education Service this term
the centre will offer the following courses……
General Classes
· Community
& Media
· Personal
Development
· Cookery For
Men
· Cookery
Classes (Cooking on a Budget)
· Parenting Plus
0-6 Years
· Beginners
Computers
· Beginners
Computers Course (Refresher)
· Stained
Glass
· Basic
Digital Media
· Intermediate
Computers
BACK TO EDUCATION
INITIATIVE – BTEI
These courses are free to any person in receipt of a social
welfare payment or for those who have not completed the leaving cert. There are
no age limits. A small number of people who do not meet this criteria can join
the course and a fee will apply.
·
Occupational First Aid / Fetac Certified
·
Horticulture
·
Digital Media Fetac Level 3
· Material
Craft Textiles Fetac Level 3
Also Ongoing At The Centre:
·
Knitting & Crochet Club
·
Art Club
·
Learn how to dance – social dancing
·
Women's Group – a variety of activities Tuesday
Evenings
FOR FURTHER
INFORMATION CONTACT
Listowel
Family Resource Centre: 068-23584 or
Bridie
Mulvihill, Community Development Co-Ordinator.
Tel: 068-23584/086-8556431
Email:
famcenlis@gmail.com Web Site: listowelfrc.ie
>>>>>>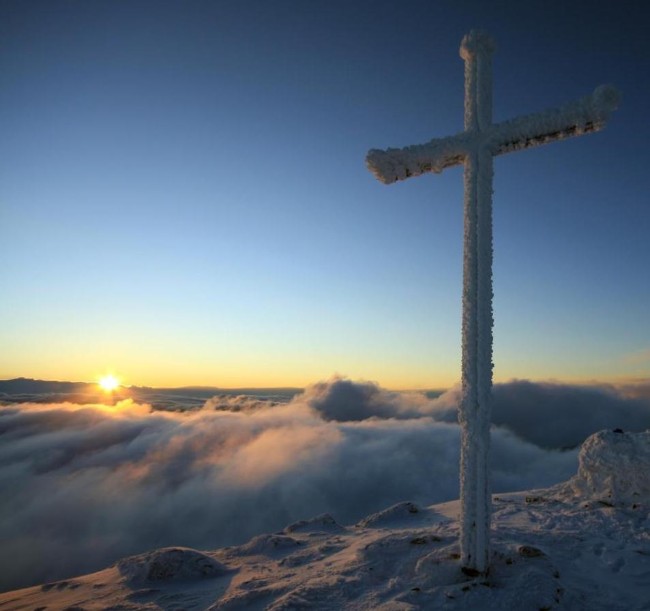 The snow is all gone now but this fabulous picture of snow on Carrantouhill was tweeted by Newstalk earlier this week.
<<<<<
Another great picture from Healyracing. Ruby Walsh parts company with his mount yesterday.
<<<<
Listowel's very own prizewinning jewelry designer and master silversmith made the cover of her local paper.