Penal times in Listowel
The early 18th
century was a tough time in Ireland. It was the era of the Penal Laws when
determined efforts were made to stamp out Catholicism. Irish people practiced their religion
covertly and priests were hunted down and exiled. People were afraid to attend
religious ceremonies and some were forced to swear depositions informing on
priests and schoolmasters who broke the law.
At a meeting of the Kerry
justices of the peace in Tralee in June 1741, summonses were issued to several
people to appear. They al expressed reluctance to give evidence against their
priests but in the end they made their depositions One man, Richard Connell
deposed that there were many "Popish schoolmasters still in the county."
Connell also deposed that there were many active priests still residing in the
county.
Patrick Trant deposed that
"one Teig Connell" went to France for foreign education, as did Stephen and
Bartholomew Rice.
Warrants were issued for the
arrest of these lads' parents.
Among the priests who were
hunted and killed during this period were many members of religious orders.
These orders sent priests all over the country to minister to Catholics and to
preach to them. In June 1711 a man named
Burke appeared in Listowel in "The Wood of Drommin". He was barefoot, bare
headed and had a staff in his hand. He preached to a gathering of about 200
souls urging them to forsake vice and lead a Godly life. When he had finished
his discourse "he scourged himself until the blood ran down his back". The
local magistrate sent to have him arrested but Burke escaped capture and was
later heard of preaching to two or three thousand at Rathkenny in Co. Limerick.
My source for all this
information is Fr. Anthony Gaughan's Listowel and Its Vicinity.
<<<<<<<
Some photos I took recently in the Town Park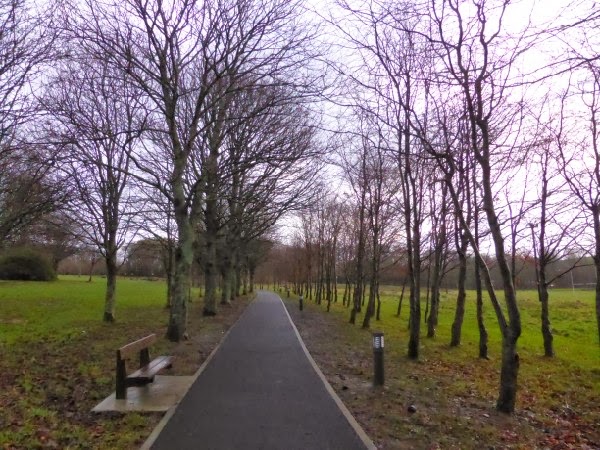 Bare Wintry trees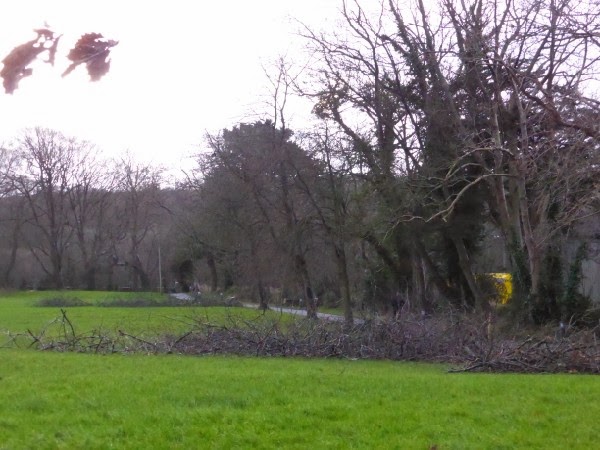 Fallen branches gathered for collection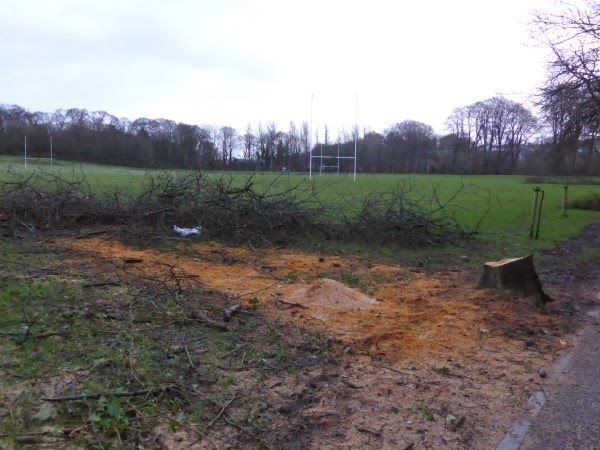 The Council sawed up the fallen trees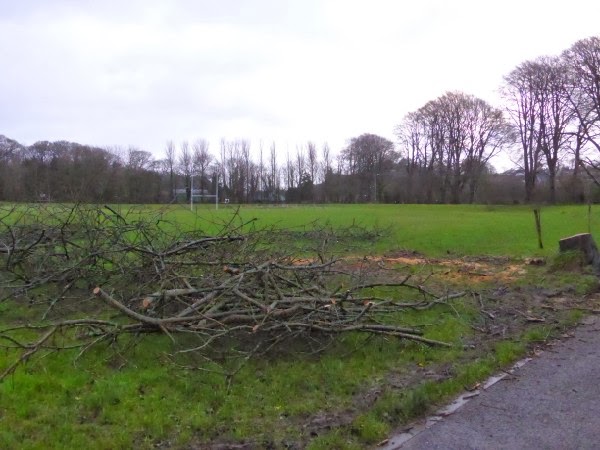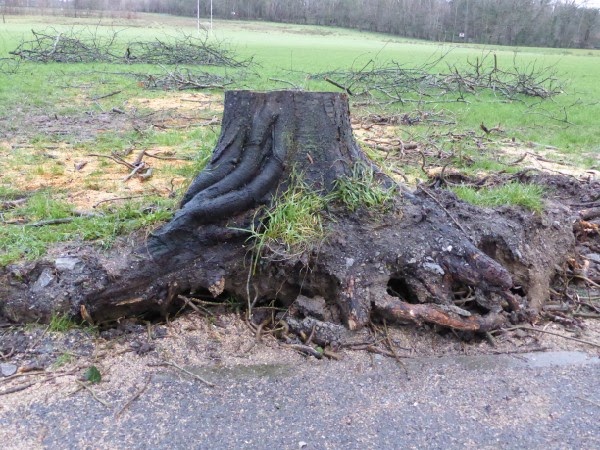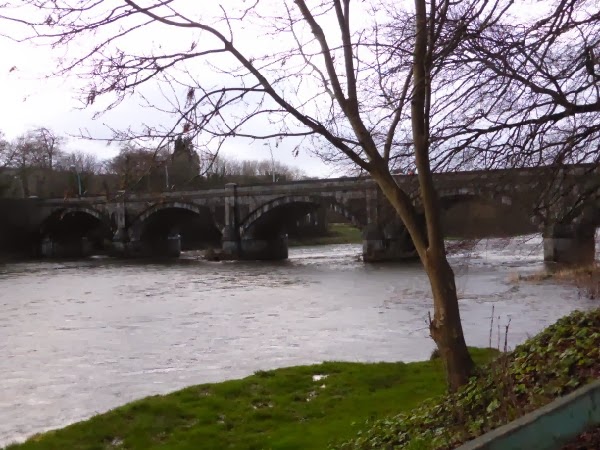 The river in flood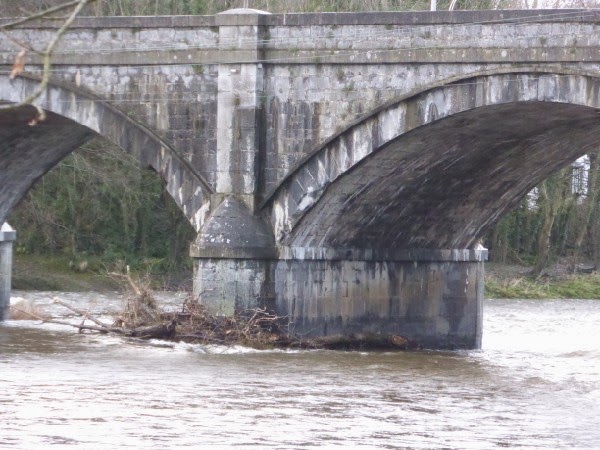 Debris washed downstream.
<<<<<<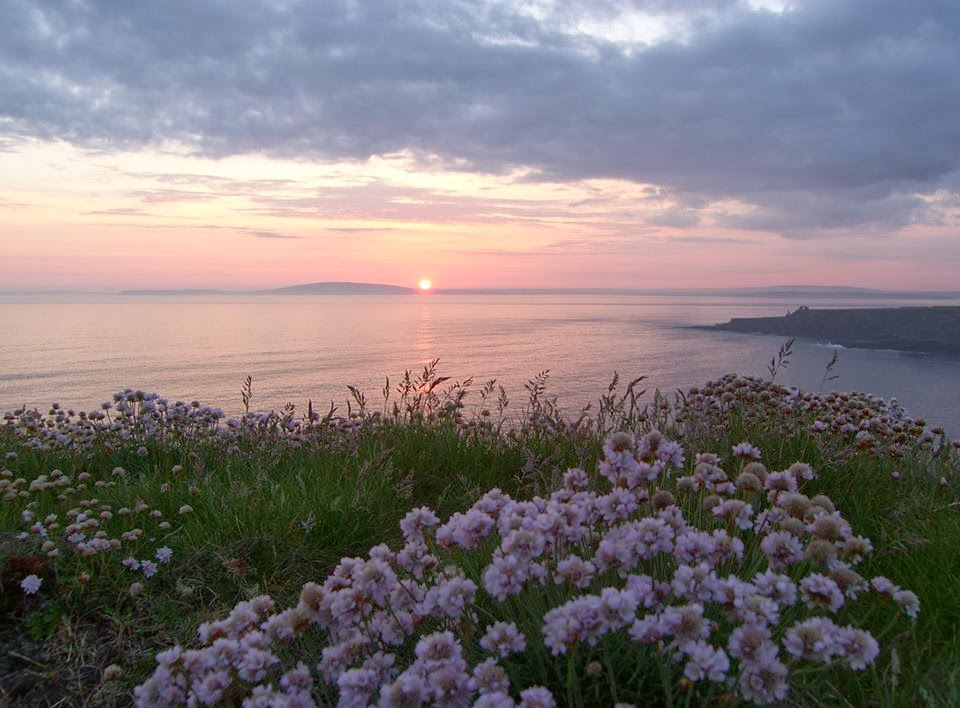 Michael Flahive's picture of Bromore in Winter.
<<<<<<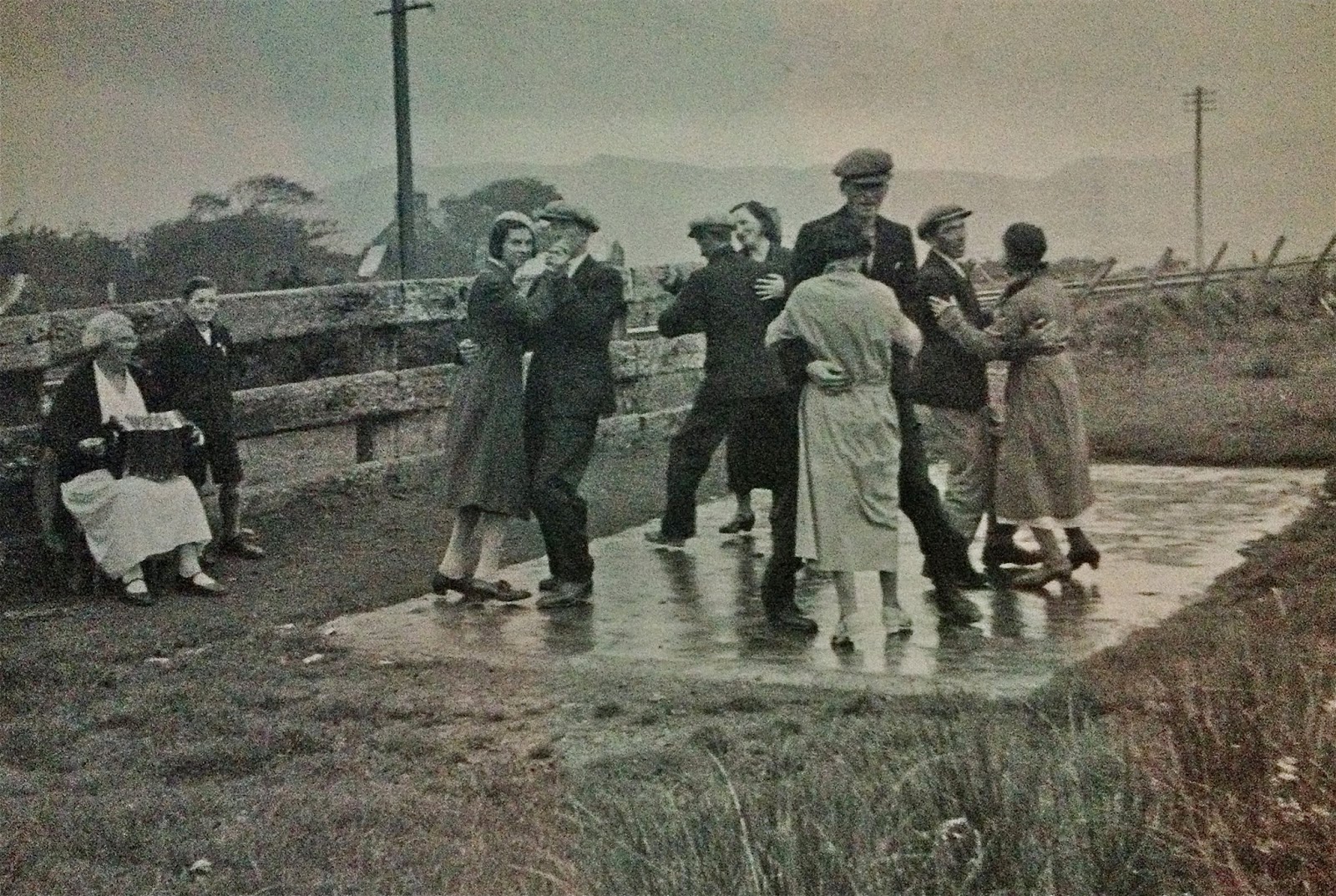 This old photo comes from a great collection on Wistorial. It is of crossroads' dancing on the platform at Laharn in Co. Cork. Happy days when young and old loved to dance so much that they came even in the rain.
<<<<<<
Doreen Buckley took these pictures of Sean Slemon of Moyvane at a civic reception for him in Kerry County Buildings recently
The Mayor of Kerry with Seán, World Irish Dancing Champion and his parents in County Buildings 2014.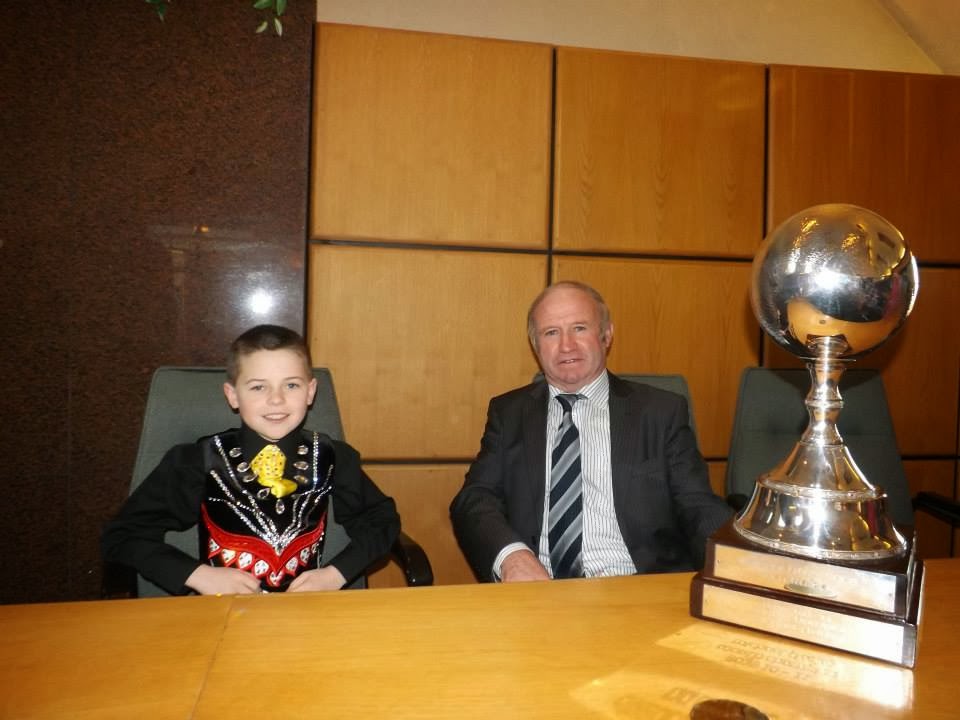 Councillor Pat Leahy of Moyvane very proud of fellow Moyvane man and his World Championship trophy