Roses by the Bridge, Summer 2018
<<<<<<<<<<
Listowel Physiotherapy Clinic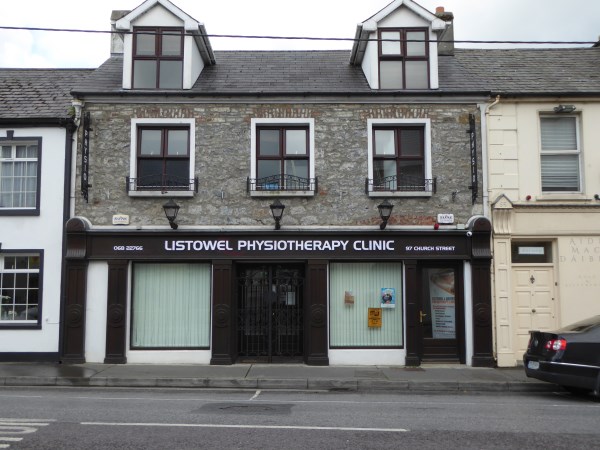 <<<<<<<<<<
Pat Spillane, Iron man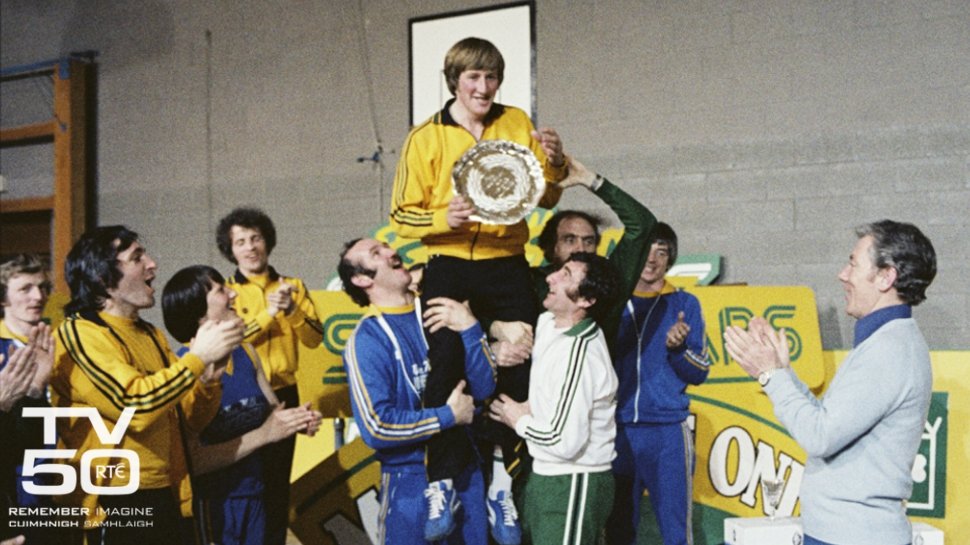 This old photo from Rte shows Pat Spillane in his heyday, winning RTE's Iron man competition.
<<<<<<<
Philomena, The Dancing Queen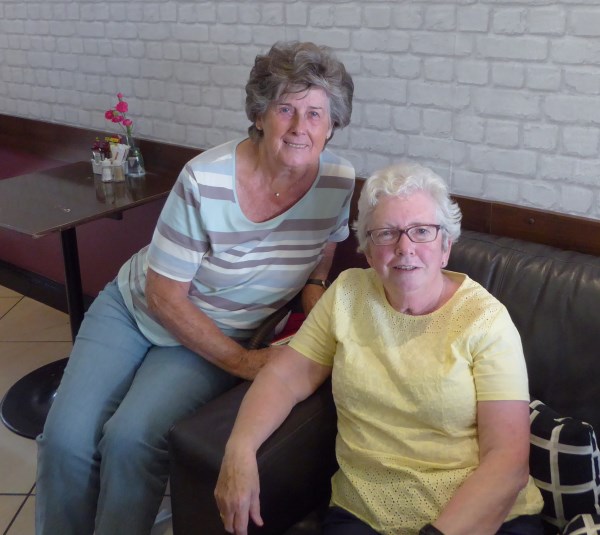 This is me with Philomena Moriarty Kuhn on her recent visit home to Listowel.
This is Philomena as people in Listowel who knew her in her teens remember her.
Let me quickly revise Philomena's story for you. She was born in Listowel, when her family lived in an apartment over Pat Nolan's shop. They relocated to O'Connell's Avenue where Philomena spent a very happy childhood. Her dad was a tailor and Charlie Nolan tells me he was a whizz at converting trousers into "drainpipes", which were hugely fashionable at the time. They were usually worn with winkle pickers.
( Translation for the young: Winklepickers, or winkle pickers, are a style of shoe or boot worn from the 1950s onward by British rock and roll fans. The feature that gives both the boot and shoe their name is the very sharp and long pointed toe, reminiscent of medieval footwear and approximately the same as the long pointed toes on some women's high-fashion shoes and boots in the late 2000s.
The extremely pointed toe was called the winkle picker because in England periwinkle snails, or winkles, are a popular seaside snack which is eaten using a pin or other pointed object to extract the soft parts out of the coiled shell carefully, hence the phrase: "to winkle something out".
Source: Wikipedia)
When the Jowika factory opened in Listowel, Philomena got a job there. The new employees were all sent to Germany to learn the ropes. This was a new development for Listowel.. young people going abroad for training to prepare them for work at home. Jowika offered hope to a whole generation of young people who otherwise would have had to emigrate.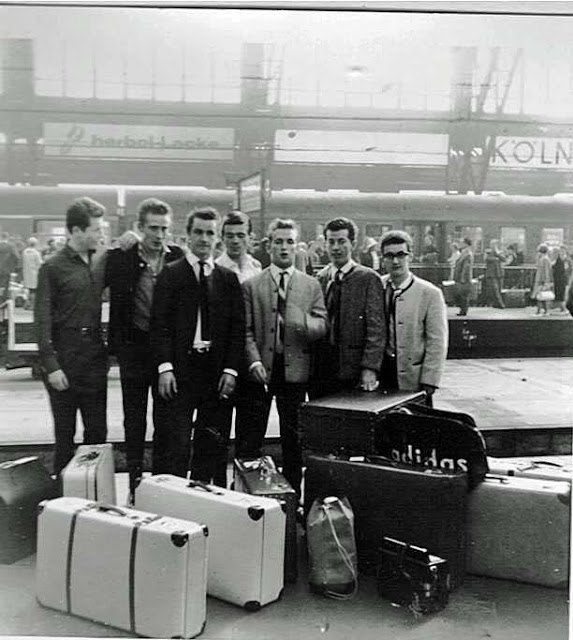 Philomena and the other girls stayed in a hostel and the men were housed elsewhere.
Before she went to Germany, Philomena loved dancing. From her early days learning Irish dancing from Liam Dineen to her teenage years jiving in The Las Vegas, Philomena was happiest when she was dancing.
It is no wonder then that when she chose a boyfriend it was someone who was into music. The lucky man she chose was Peter Kuhn. Their's was to be a long distance romance conducted by letters after Philomena returned to Ireland and plans were for Peter to come and visit her here when he got a holiday.
Fate intervened and Philomena contracted T.B. She did not recognise the early signs and when she eventually got the diagnosis, the disease had taken a grip and necessitated a long period of hospitalisation in Edenburn sanitarium.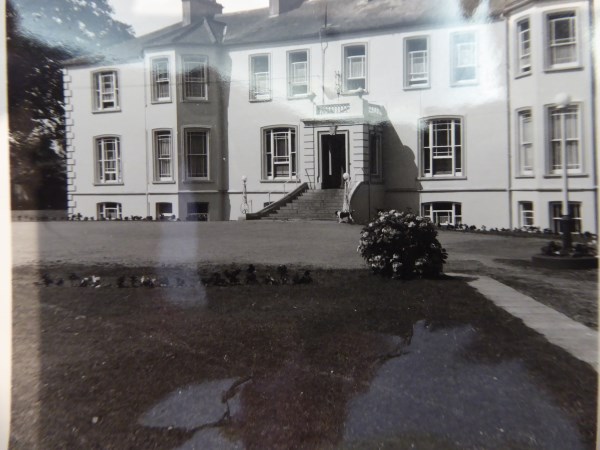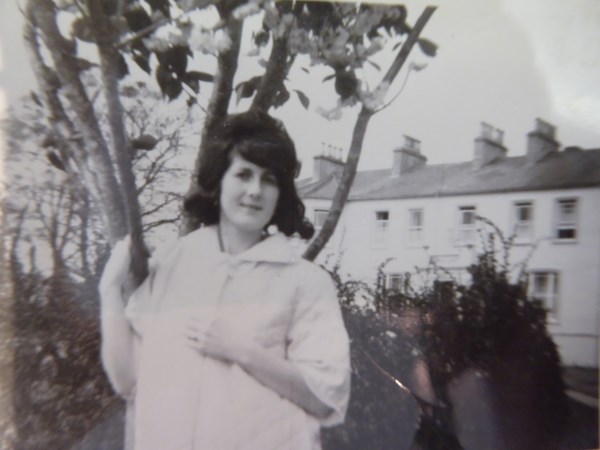 Philomena is a lovely affable person with a likeable personality so she made friends easily in the hospital. She also has the happy knack of making the best of whatever situation she finds herself in. She looked on the bright side of life in the sanitorium. She had friends, one nun she was particularly fond of, and she looked forward to the weekly concerts put on for the patients by a Tralee group.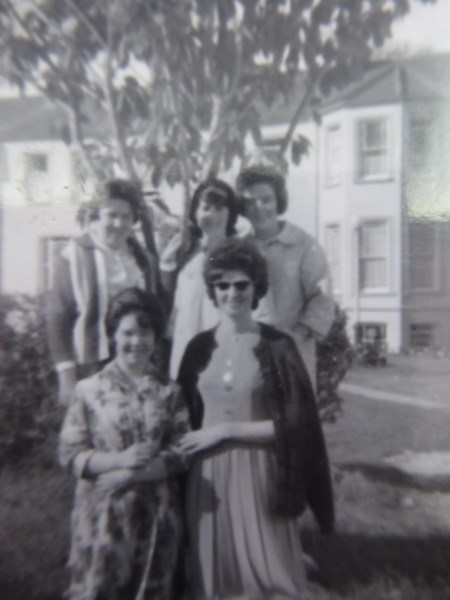 This friend was from Ardfert and one Sunday when her father came to take her out, he took Philomena too. These and other kindnesses, such as a visit from John B. Keane and Bunny Dalton are all fondly remembered by Philomena.
Anyway, Peter was true to his word and he came for a visit as soon as he got holidays. I've told you the story before of how he cycled from Tralee to Edenburn every day for a fortnight, eating his lunch with the nuns and spending all day with Philomena. If that isn't true love I don't know what is.
As soon as she was well enough, Philomena returned home and eventually went back to work . She then transferred to Jowika in Germany and eventually married Peter and settled in Wuppertal.
Incidentally she left Listowel, a town famous for its unusual railway and settled in a German town also famous for its unusual railway.
In Germany Philomena took up a whole new dance form, Baroque dancing. She persuaded Peter to take it up as well and they both enjoyed performing at events and concerts. Philomena made her own costume in these photographs.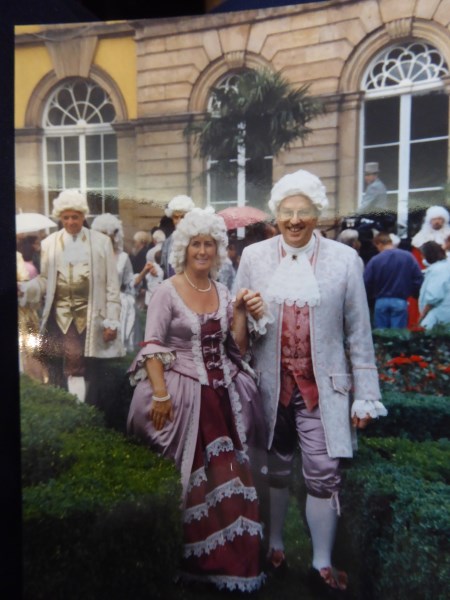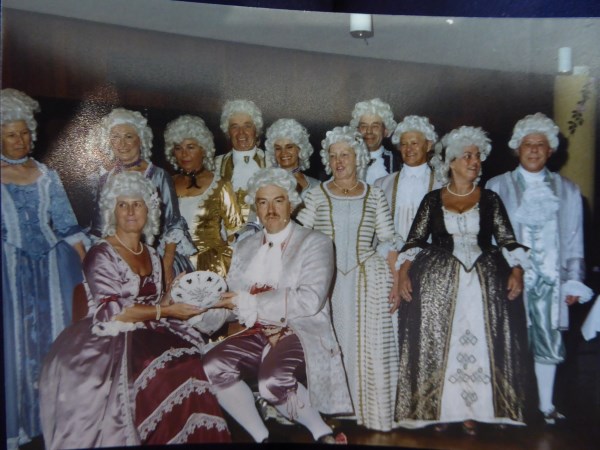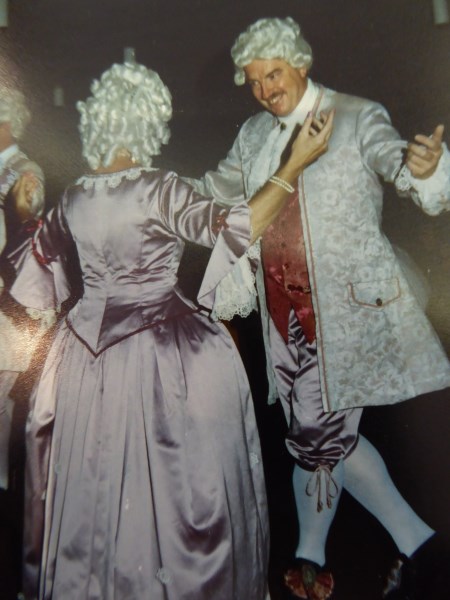 Philomena is very happy in Germany and she has children and grandchildren around her there but she loves to come "home" to Listowel and to spend some time in a place which holds many fond memories for her.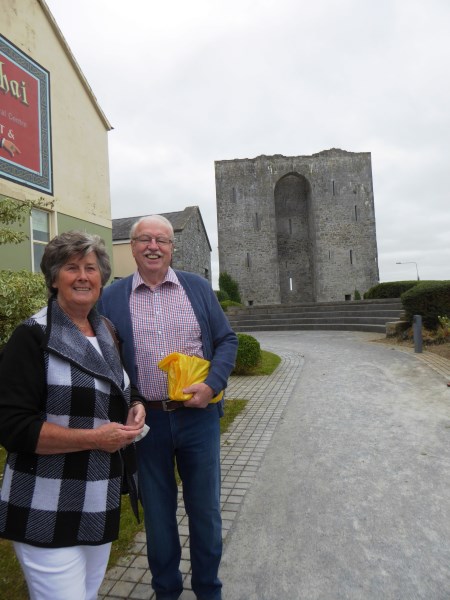 Philomena and Peter Kuhn at Listowel Castle in July 2018.
<<<<<<
Doc on One
On Saturday next , August 18 2018 the documentary at lunchtime on RTE radio 1 will be Shame, Love in Shame. This is the story of the ill treatment and death of Listowel lady, Peggy McCarthy. This story is also told by Seán McCarthy in his ballad, Love in Shame.
The song is sung here by Peggy Sweeney and the video to accompany it was filmed in Listowel's Garden of Europe
(More about this important documentary tomorrow)