Lá Fhéile Bríde
Tradition has it that displaying the St. Brigid's Cross in your home will bring blessings and protection, particularly against fire.
"St. Brigid's Day (1st of February). People make a rush cross and put it outside the door and say special prayers. This rush cross is made in memory of Brigid. When teaching the pagans she made a rush cross to represent the cross Our Lord was crucified on. On St. Brigid's eve people hang a piece of cloth in the air outside the window. This Brat Brighoe is supposed to contain a cure by touching the sick or sore." (from the National Folklore collection)
Collector- Kitty Lynch- Address, Tarbert, Co. Kerry- Informant Mrs Lynch- Age 78, Address, Tarbert, Co. Kerry



<<<<<<<<<
Now and Then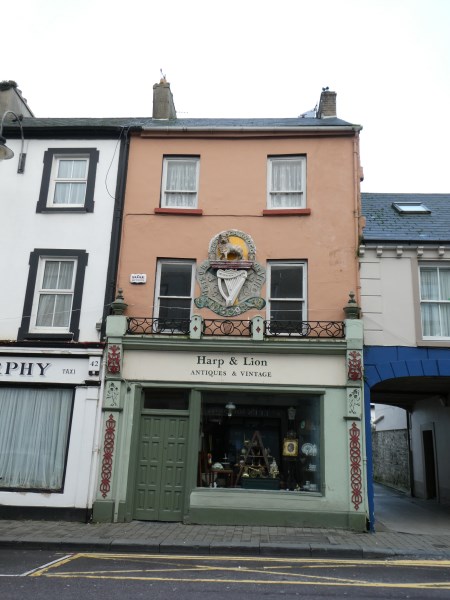 2019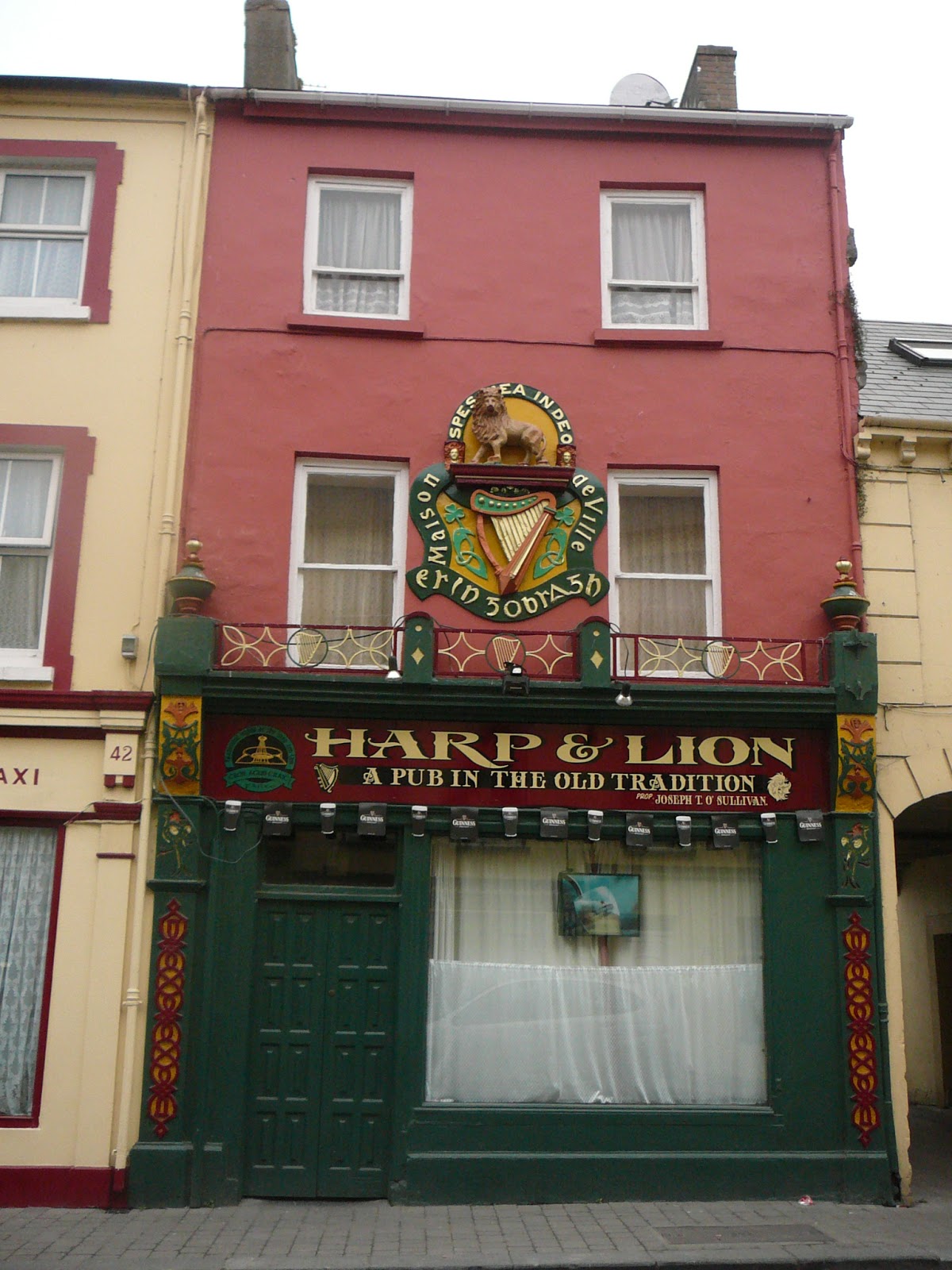 <<<<<<<<
Piseógs
From Dúchas, the folklore collection
One morning William Collins was going to a fair in Listowel. He had a horse and rail and he had bonhams in the car. Behind at Mangan's Cross a black hare jumped up on the shaft and he began to beat him with an ash plant.
He disappeared for a while. The horse would not stir beyond this place that night. This happened at Tarmons six years ago. He was not able to go to the fair that night. The horse was shying from Mangan's Cross home.
Collector- William Holly, Address, Tarmon West, Co. Kerry
Informant- Mr William Collins, Age 40, Address, Ballygoghlan, Co. Limerick
<<<<<<<
1980s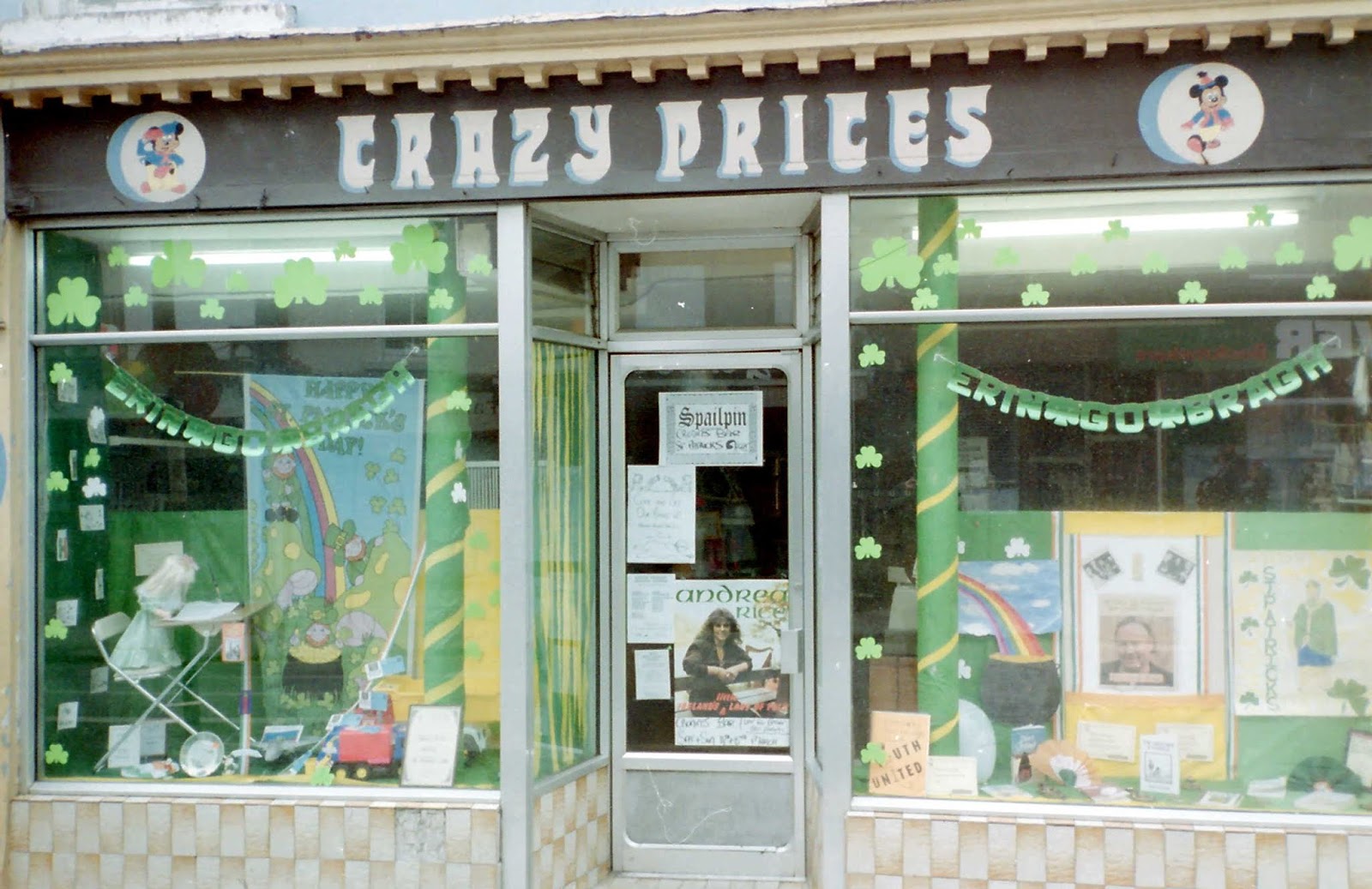 Photo: Danny Gordon
Where was this shop?
<<<<<<<


Lament for a Beloved Local Pub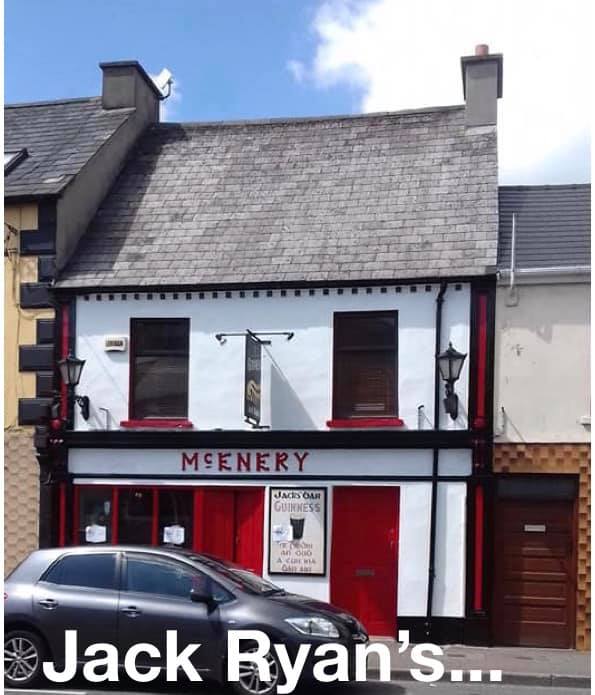 Another of Abbeyfeale's bars has closed. A local poet, Liam Murphy, penned a poem and posted it on Facebook.


Market forces are bringing the curtain down on great nights in the pub.
Jack Ryan's:
The end of an era in Abbeyfeale, a true landmark closes its doors.The time has come to say goodbye to a place that's given us more.
More than mere nights out, a proper 'local' as long as I've known.
Jack Ryan's has been my favourite haunt, no matter where I've roamed!
I remember going in there, for a first pint with some old friends.
A pub of many along the street – 'Pat Macs' we called it back then.
A pint of black, your only man, the best pint that you could get.
Then down to Little Nero's, on Kebabs the change was spent!
Jack himself took over the bar, just over 20 years ago.
Many's a night I spent down there with my dear old Uncle Joe.
Joe had his spot down by the bar, vacating only for a smoke.
A one-liner and a chat for all, he really was a charming bloke.
I remember Mag and the girls aiming to drink the top shelf dry.
Until a knock came to the door, you could hear the collective sigh.
But alas we stayed a little longer, leaving via the back door!
If my Nana could have seen me then, her jaw would hit the floor!
I was in there a month ago, a night for old time's sake.
Met up with some great characters, the pints and craic were great.
It was good to see this place once more before they close forever.
And have a pint for old time sake, in my own small heaven.
And as I walked towards the door, for the final time,
I turned to see Joe stand once more, pint in hand with a big smile.
I nodded to a ghost and said goodbye to my old friend.
A place I'll dearly miss and love until the bitter end!