Hands of a Master Craftsman
Pat Murphy throwing a pot at his Woodford Pottery Studio in Sept 2019
<<<<<<<<<
Saturday at The Races
Saturday September 14th 2019 was a gloriously sunny day on the island. The big screens were in place to show the All Ireland Football replay between Kerry and Dublin and the Tidy Towns inspired fashion event was taking place.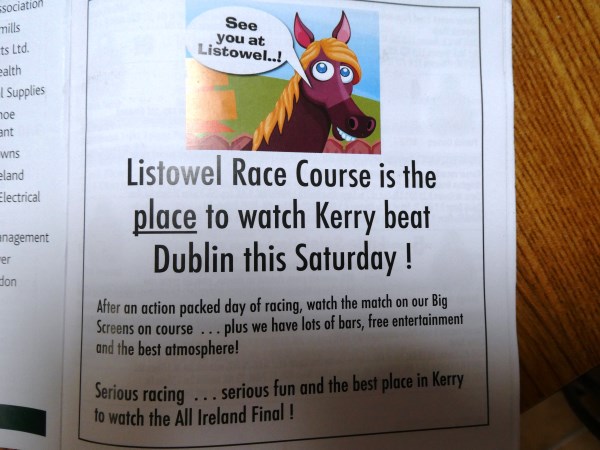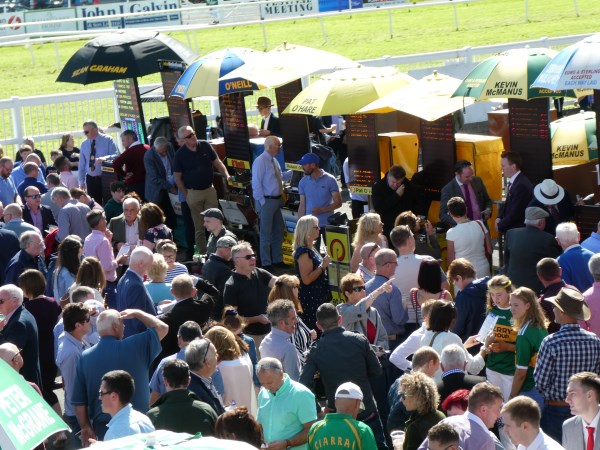 The judges were out and about mingling with the racegoers in vintage gear. In my photo the judge is in white and the lady on the far left was chosen as the winner. The rules said that your outfit had to be genuinely vintage and to have been upcycled by you. You had to wear a headpiece. This elegant lady fulfilled all these requirements.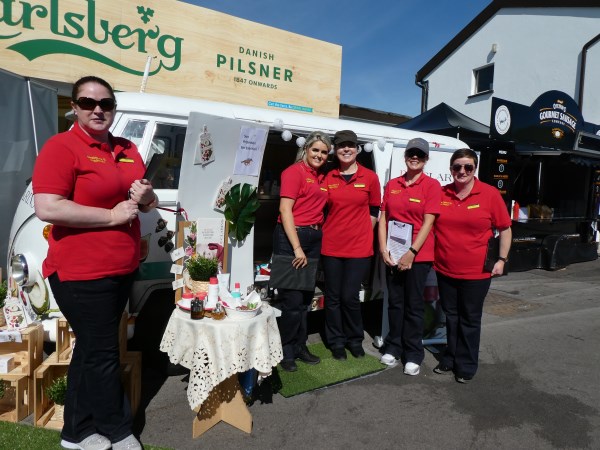 The lovely ladies from Oonagh Hartnett's were offering us sweets, some timely advice on sun protection, a squirt of perfume and entry into a raffle.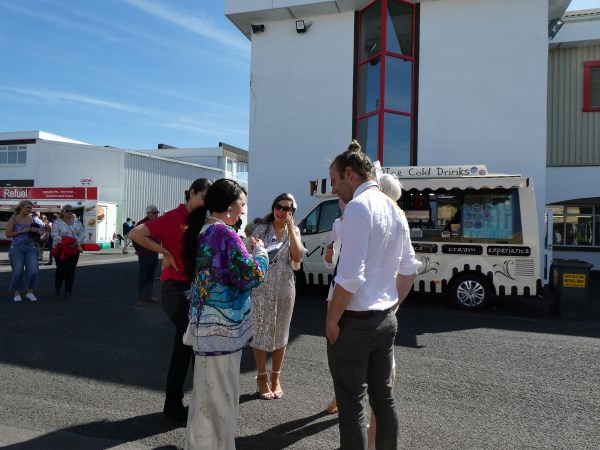 Another judge checking out the vintage of this lady's garments.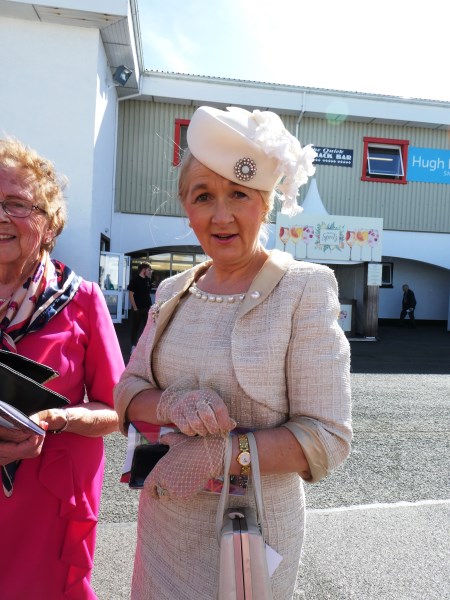 My lovely former neighbour, Anne Leneghan, came second in this smashing suit which someone else had worn to a son's wedding. Anne had up-styled it with pearls from a broken pearl necklace and she had pinned down the lapels with a pair of pearl earrings. She was wearing her 90 year old mother's going away hat and her lace gloves.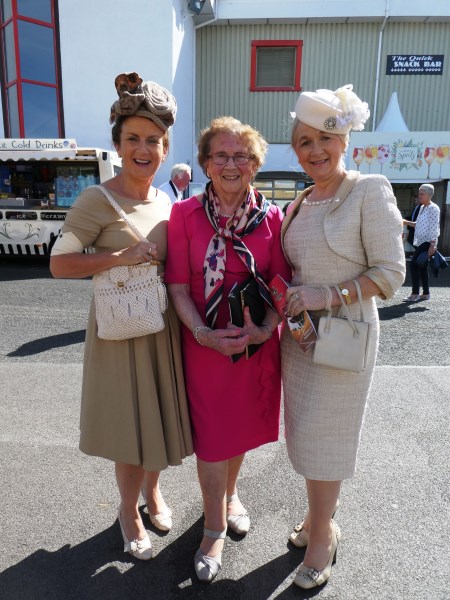 The always stylish Betty Stack with her daughter Maria and their friend, Anne Leneghan.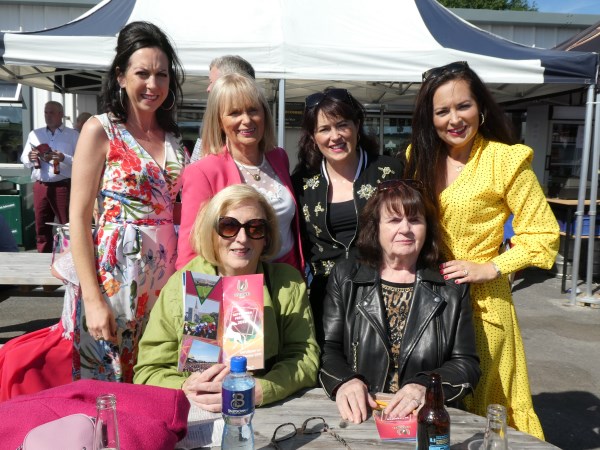 Noelle and her friends were studying form when I interrupted them.
Gemma and Mairead Regan gave me a tip they got "from some fellow on the way in". It won.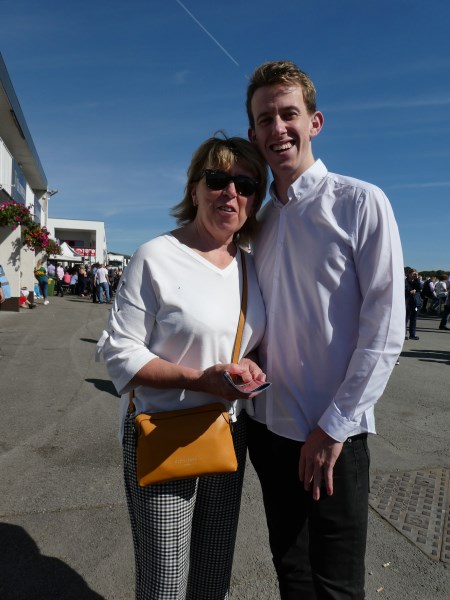 Rose Wall was accompanied by her handsome son.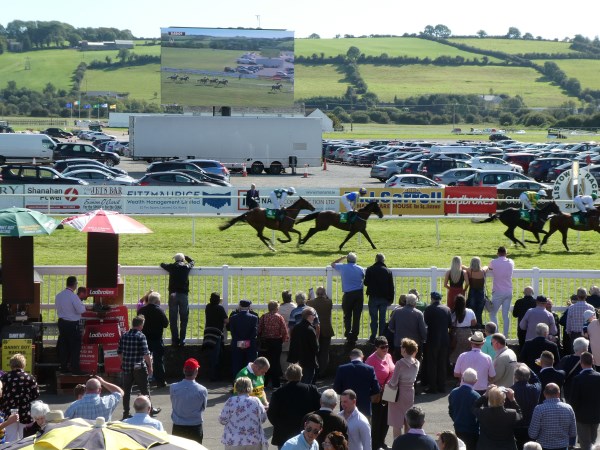 <<<<<<<<
Good News on the Greenway
This is the report from the council meeting:
A dedicated team in Kerry County Council is to be appointed to progress two greenway projects to completion.
The status of the North Kerry Greenway was discussed at the monthly meeting of the Listowel Municipal District.
Councillor Mike Kennelly called for all resources to be put in place to get the multi-million-euro greenway from Listowel to the Limerick border over the line.
The Fine Gael councillor pointed to bureaucracy with Government departments with such projects.
Listowel MD Manager, Joan McCarthy told Cllr Kennelly that nobody is dragging their heels on the project adding that it is protection of public funds and not bureaucracy.
Kerry County Council says a senior engineer has been appointed to oversee both the North Kerry Greenway and the Tralee to Fenit Greenway; a team will be appointed shortly to progress both projects.
Work on the north Kerry project is expected to begin later this year and will take 18 months to complete.
Regards,
Michael Guerin, Listowel
<<<<<<<

Upcoming Events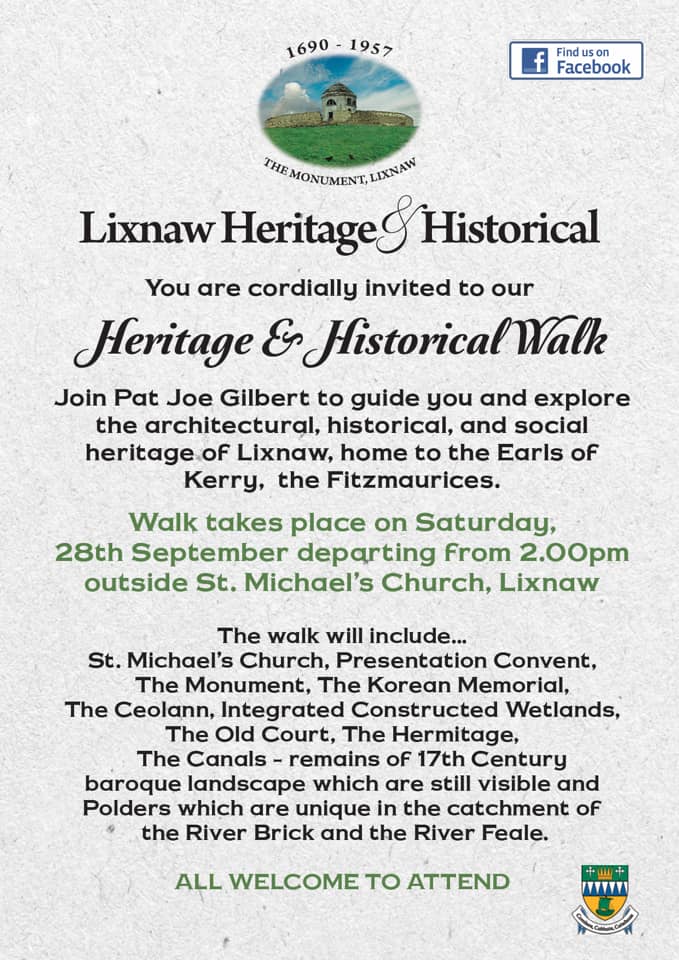 <<<<<<<
The Ploughing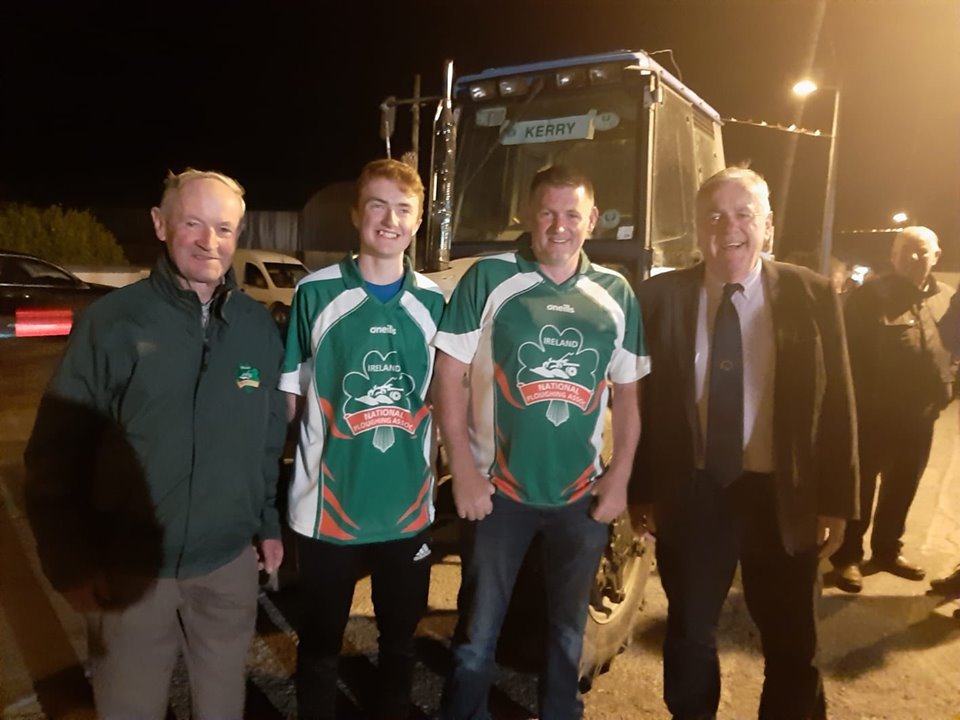 Photo: Radio Kerry


Daniel Burke from Causeway and Derek O'Driscoll from Ballyheigue, who both claimed an All-Ireland title at this year's Ploughing Championships


I've never been to "The Ploughing" but I'm told it's possible to spend days there without seeing a plough or a ploughman. It's a place for shopping, socialising, entertainment and education. I was delighted to see that these young men have got back to what it's all about, celebrating the skill and art of ploughing.