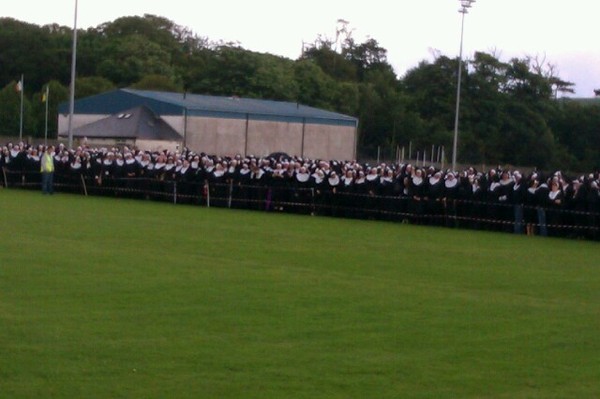 It's been a week that was dominated by memories of Nunday. My blog has never been so popular as it was this week. So many people wanted to see either themselves or their friends in nuns' gear.
>>>>>>
Now to some other news this week. Jimmy Deenihan announced the setting up of a task force to bring employment to Listowel. Denis Brosnan is to head up this group whose job will be to boost employment and tourism in our area.
On Wednesday people from the Kerry area met to plan The Gathering for 2013. We will be hearing more about this.
Damien Stack has made a start on organizing The Stack Clan Gathering. He is inviting Stacks from all over the world to gather in Listowel in 2013. Keep up to date with developments here:
https://www.facebook.com/stack.clangathering
>>>>>>>>
http://www.youtube.com/watch?feature=endscreen&NR=1&v=LKAI7DN79zE
Happy old times with Bunny Dalton and John B. Keane.
>>>>
With the threat of abolition looming over our town council and the consolidation of the 2 Kerry constituencies into one, it is timely that I fill you in on a bit of Kerry political history. This information comes from a great online magazine called Ballybunion News. The latest edition is here:
http://www.ballybunionnews.com/June%2029th.pdf
Kerry was last represented as a single constituency
in the General Election of January 1933 where the county had seven T.D.s who
served until the next election in July of 1937.
Those seven were : Fianna
Fáil's Eamonn Kissane, Tom McEllistrim, John Flynn, Denis Daly & Frederick
Crowley along with Fionán Lynch and John O'Sullivan from the Cumann na
nGaedheal party who then became Fine Gael in September of 1933.
The County was then divided into North and South
Kerry constituencies for the next General Election in July of 1937 and
following the election, North Kerry were represented by Fianna Fail's Eamonn
Kissane, Tom McEllistrim and Stephen Fuller along with John O'Sullivan from
Fine Gael while Fianna Fáil's Frederick Crowley and John Flynn along with Fine
Gael's Fionán Lynch were elected in South Kerry which was a
three-seater.
Outgoing T.D. Denis Daly of Fianna Fáil who was from Caherciveen
in South Kerry, did not seek re-election after serving just one term.
The country went to the polls again within 12
months, in June of 1938, where the same seven deputies were re-elected with the
three in South Kerry unopposed.
The next election of 1943, saw Lynch and Crowley
re-elected with Flynn retiring in South Kerry to be replaced by party colleague
John Healy, while in North Kerry, Kissane and McEllistrim were re-elected but
O'Sullivan and Fuller lost their seats to Labour's Dan Spring and local
man
Paddy Finnucane of Urlee who was representing Clann na Talmhan (The
Farmer's Party). Finnucane reverted to Independent in 1951 and held his seat
until his retirement in 1969.
>>>>
Latest in technology courtesy of Broadsheet.ie!
We have gone so far forward we are meeting ourselves coming back.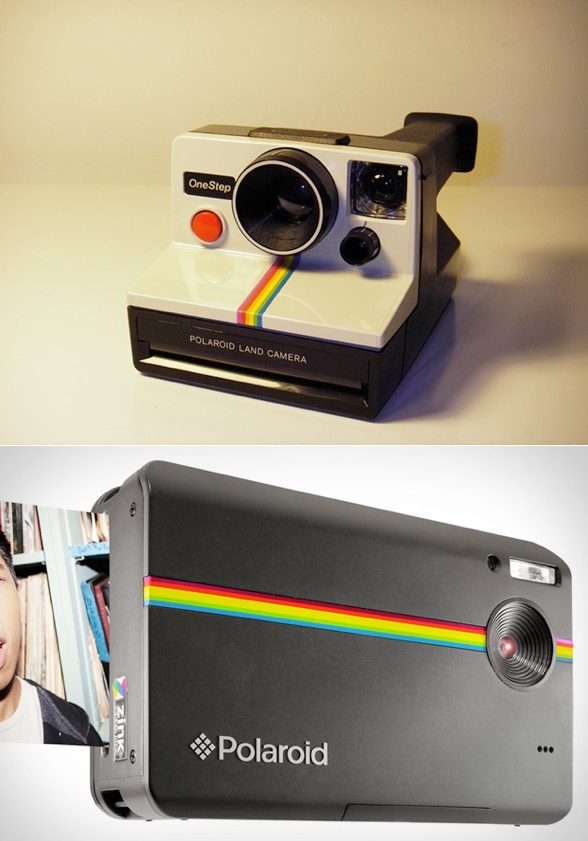 The Polaroid Z2300 Instant Digital Camera, due out this August: a 10MP sensor and optional 2x3in 'smudge-proof', sticky-backed prints from its onboard Zink printer.
No word on the cost of consumables but, given the legacy of its predecessors, we're guessing 'not cheap'.
>>>>>>>>
Spotted in a Social Welfare office in Tullamore yesterday.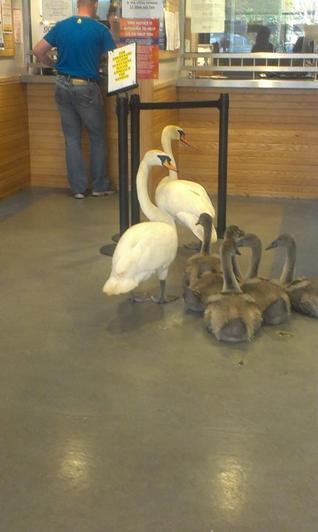 I guess they just swanned in to see if there was anything for them.