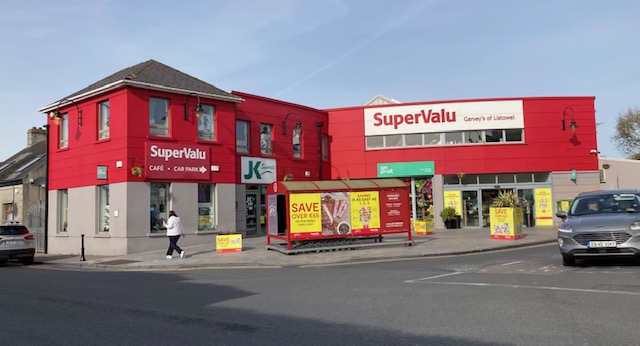 Garvey's Super Valu, October 2023
<<<<<<<<
Lyreacrompane Lime Kiln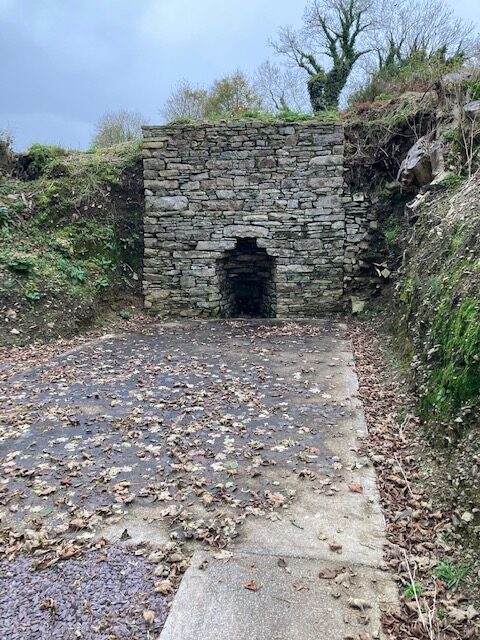 Karen Trench alerted me to Lyreacrompane, Heritage Group's story of the lime kiln.
Lime Kiln
'Learning About Lime Kilns in Lyreacrompane', the Heritage Week event organised by the Lyreacrompane Heritage Group drew an attendance of over sixty people who gathered to hear a well-researched and excellently presented talk by Brosna native, Billy Downes, now living in Tralee. Billy outlined the history of Lime Kilns and their role in making farming possible in upland locations and he also explained how these old structures were operated to produce the lime.
The Lyreacrompane Heritage Group thanked all who had helped to renovate the kiln, including SSE Renewables, and all who helped organise the Heritage Week event. They include, Sean Enright, John Dowling, Odhran Lyons and Darragh Enright
A special word of thanks went to Mike and Mary Buckley, on whose property the Kiln stands, for readily agreeing to its renovation. To Chris and Mary Kelly for providing chairs and parking for the event.
Before the occasion concluded a number of singers entertained the crowd. Timmy Nash sang 'My home in Sweet Lyreacrompane'. Lovely to see the younger generation stepping forward to sing the Lyreacrompane anthem. Other singers included Mary Kelly from Lyreacrompane, Noel Heaslip Tralee/Abbeydorney, Tony O'Brien Firies and Karen Trench originally from Lyreacrompane.
The Lyreacrompane Lime Kiln has already become something of a landmark for people passing through Lyreacrompane and it is increasingly used for a break/picnic by visitors and locals since it was brought back into public gaze after lying relatively hidden for decades.
<<<<<<<
A Recipe for Life (from the internet)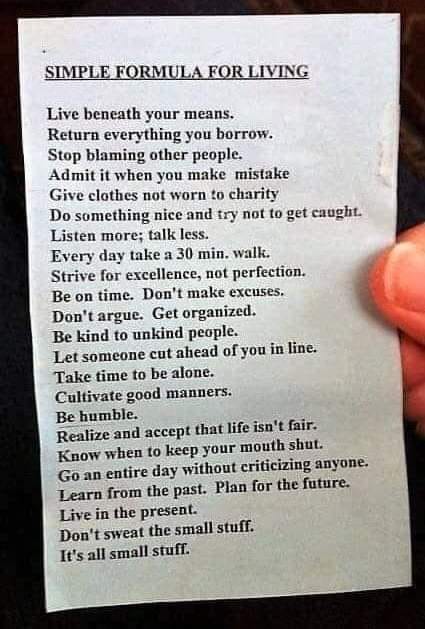 <<<<<<<<<
Gorey Postboxes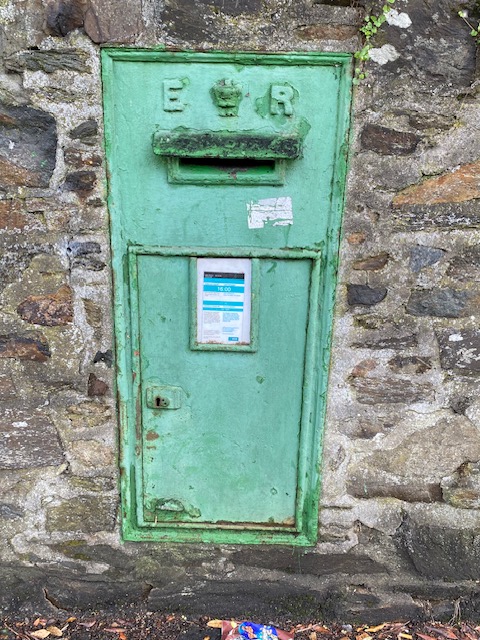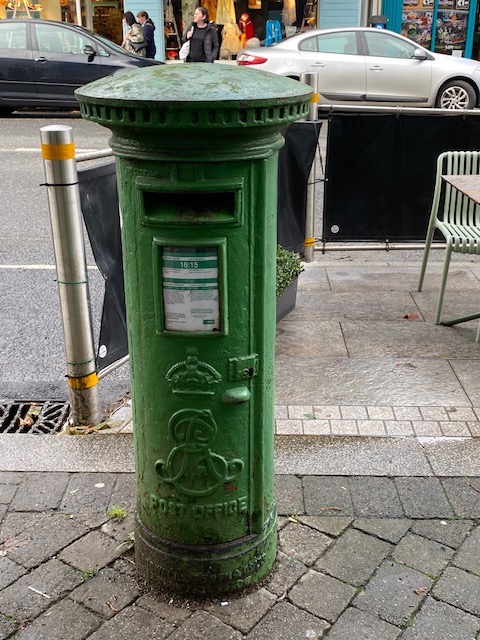 Photos; Mick O'Callaghan
The pillar box is definitely Edward VII and I think the postbox may be from the same era. Edward was the eldest son of Queen Victoria and he ruled in Britain from 1841 to 1910. These relics all over Ireland are sadly falling into disrepair.
<<<<<<<<<
Big Changes at my old Workplace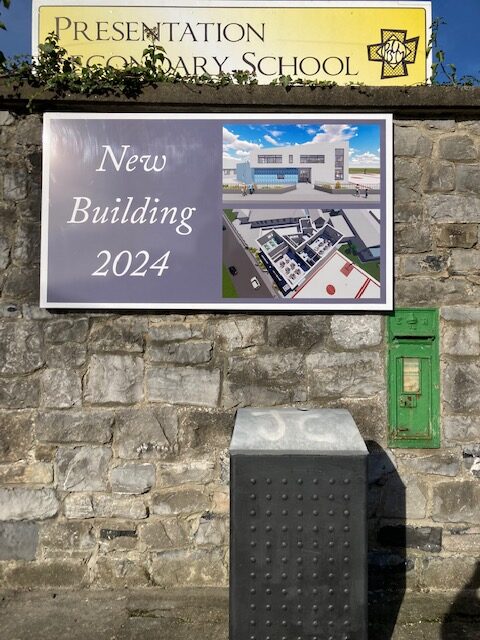 I soon won't recognise the place anymore.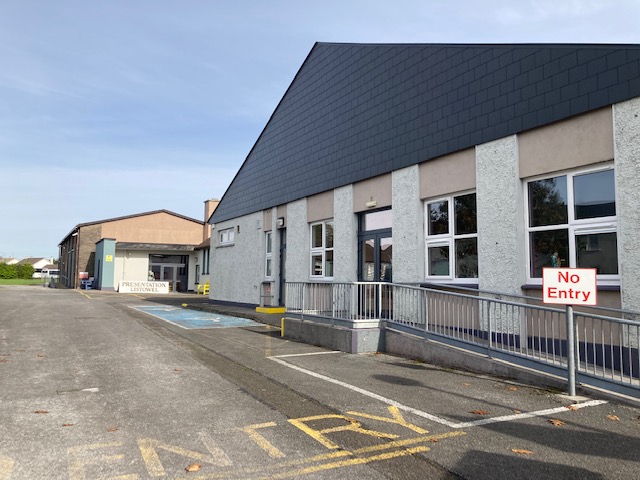 Soon to have a second storey added.
<<<<<<
Oíche Shamhna
Ag dul siar ar bhóithrín na smaointe le Margaret Dillon…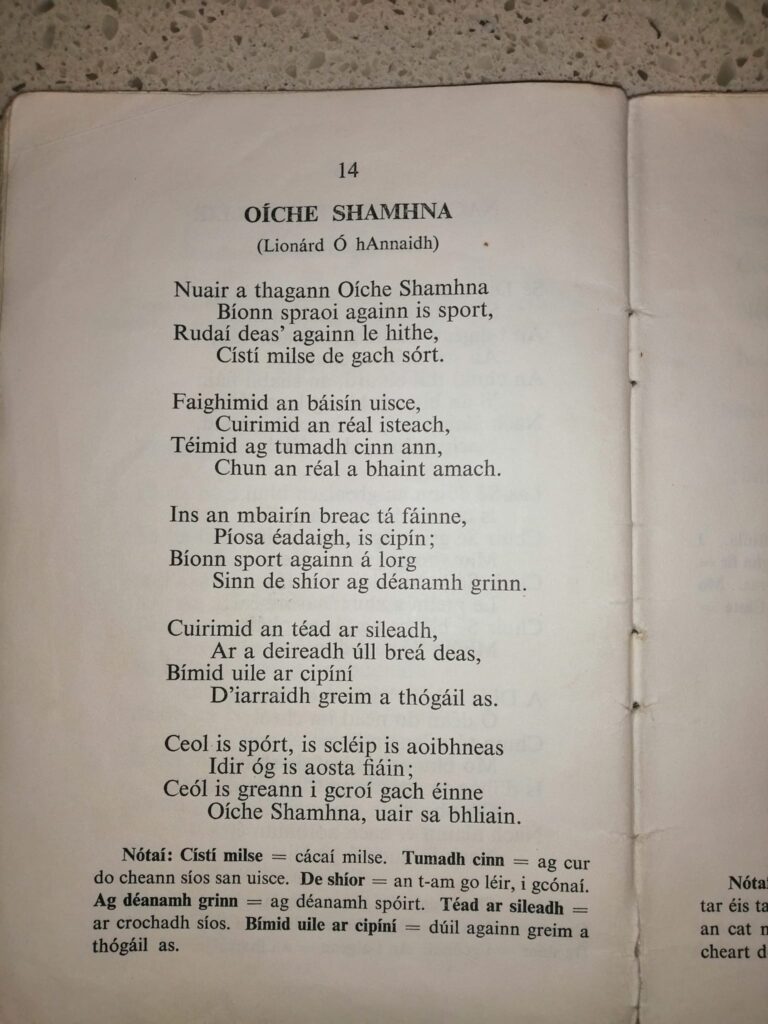 Ah the days when six pence was a fortune!
<<<<<<<<<
A Fact
Sharks, apparently, are the only animals who never fall ill. They are immune to every known disease, including cancer.
<<<<<<<<