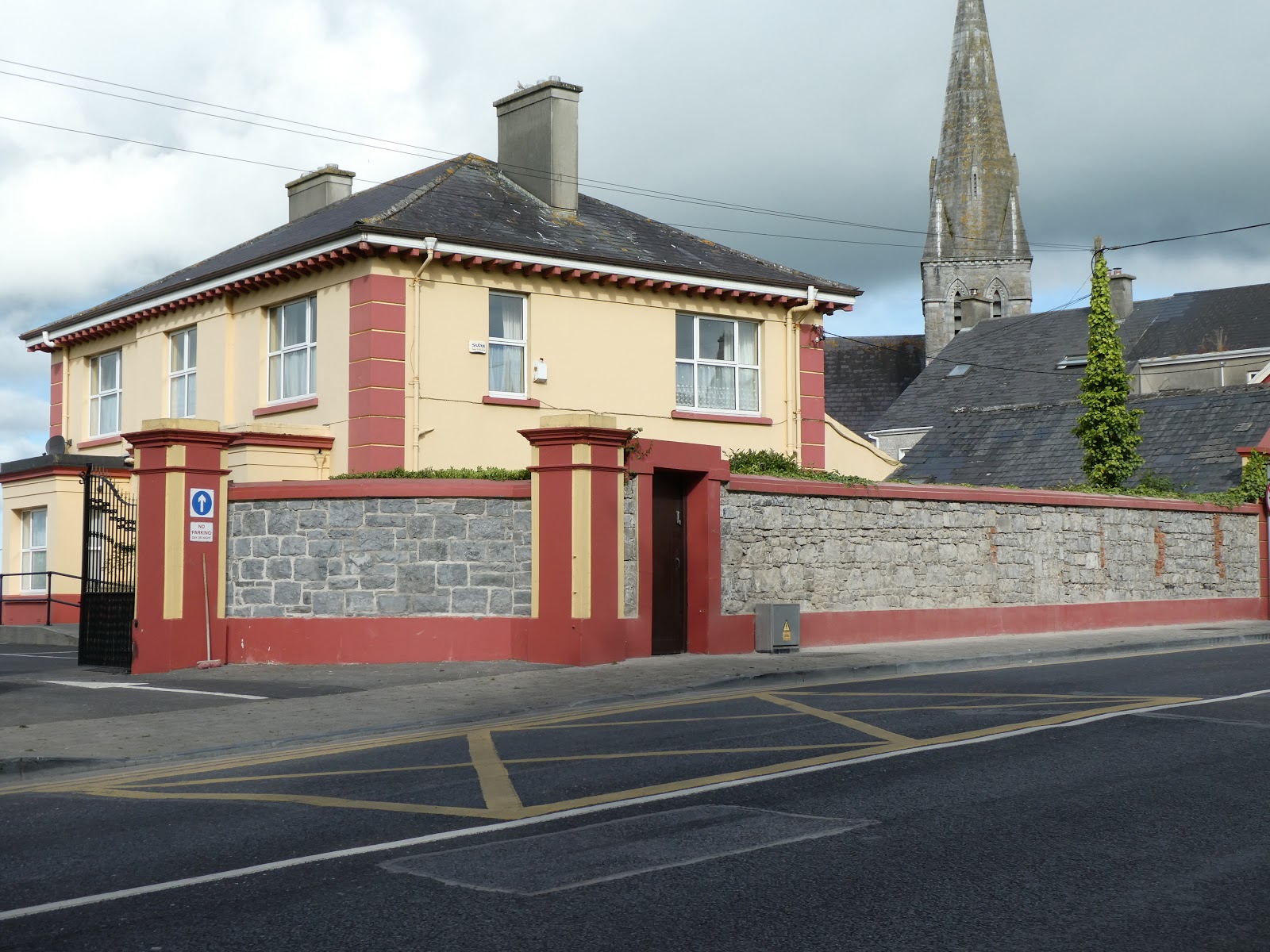 Listowel Parish Presbytery, July 2019
<<<<<<
More from A Book of Ignorance
My book (above) is English but this following applies equally to Ireland.
People asked to name three species of mouse will probably get House Mouse, Harvest Mouse, Field Mouse and maybe Wood Mouse. No marks for Dormouse though. The dormouse is more a squirrel than a mouse.
The dormouse is much furrier than a mouse. This is because it hibernates, the only British rodent that does. The "dorm' part of its name refers to this. The dormouse has been known to sleep for seven months of the year.
You'll thank me if it ever comes up in a quiz.
<<<<<<
Halo Health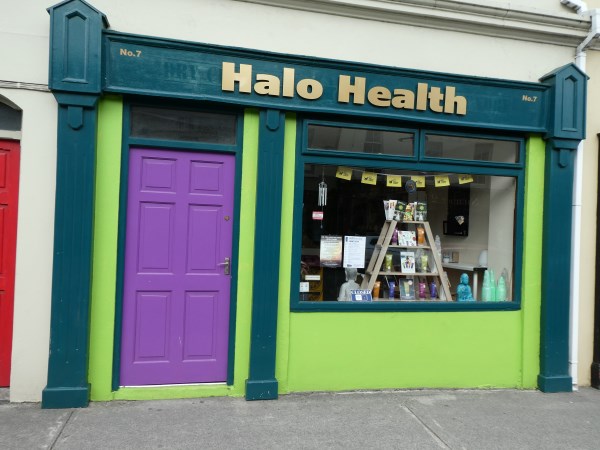 Elaine Dee Worth's great health food shop and café in Upper William Street.
<<<<<<<<<<
Listowel Awash with Flowers in July 2019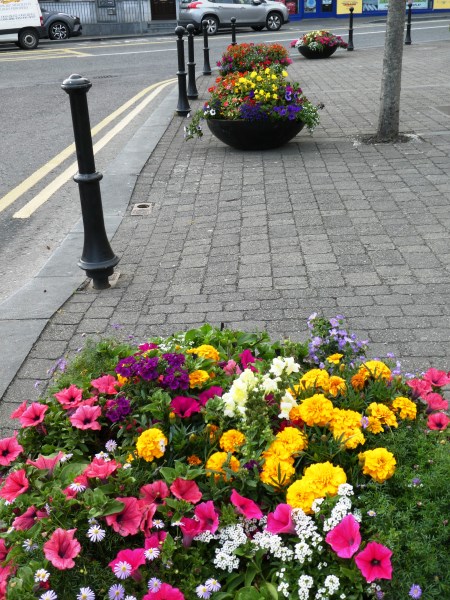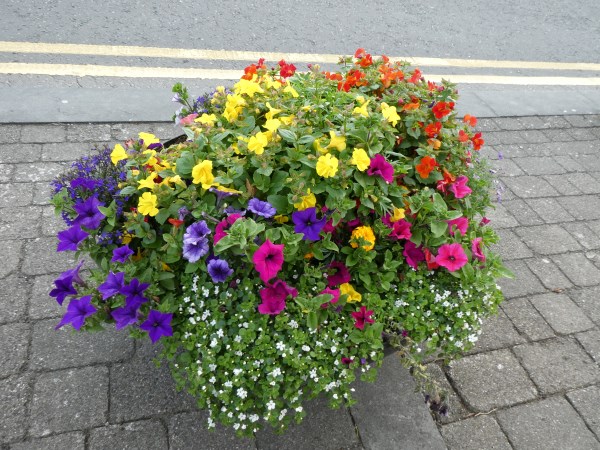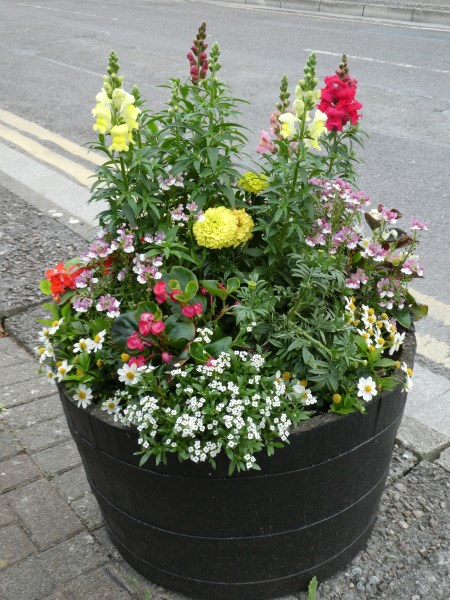 <<<<<<<<<<<
Teampall Bán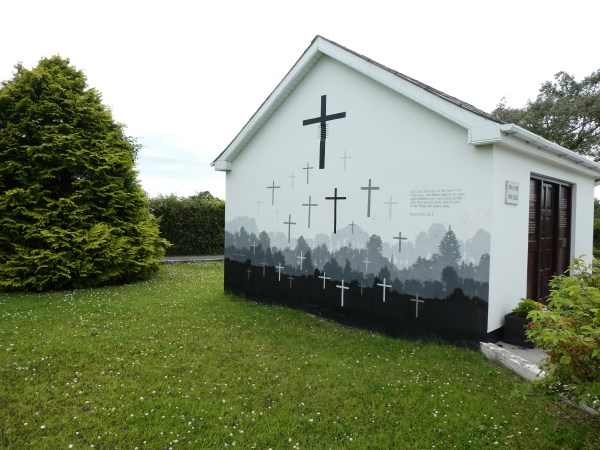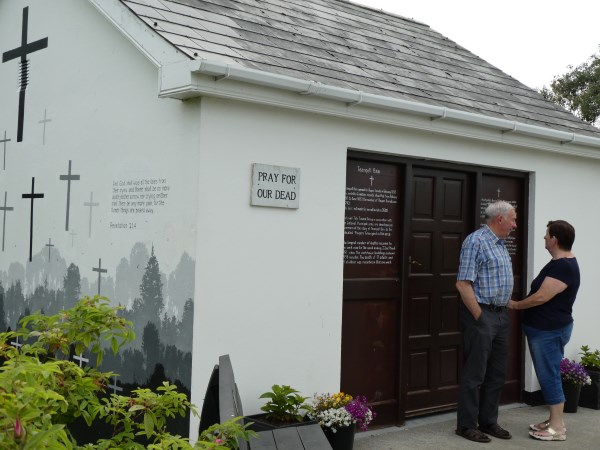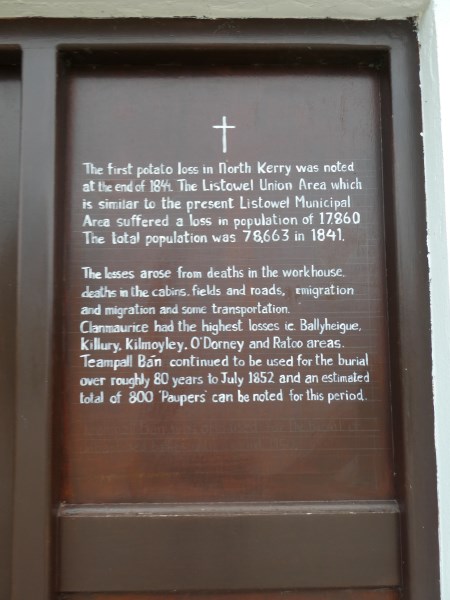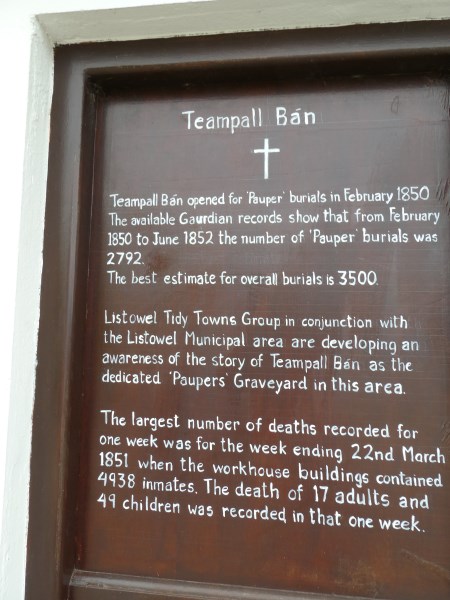 I took my visitors to Teampall Bán. They were moved and impressed. This is one of Listowel's treasures. Everyone should visit and pray.
<<<<<<<
Radio Kerry Opening
Photo and text from MacMonagle Photography on Facebook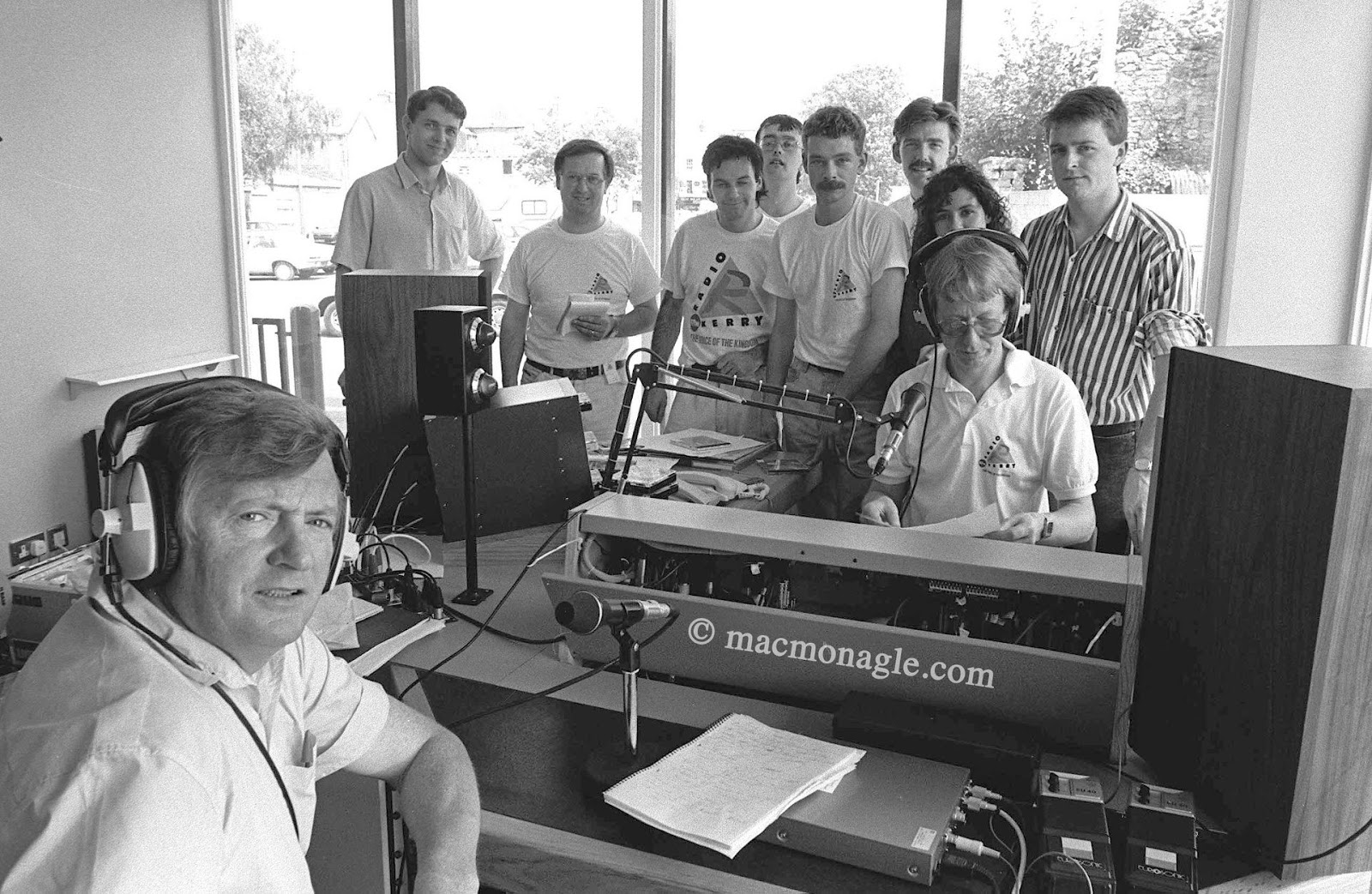 Happy 29th birthday 📷🎼🍾🎂to Radio Kerry on Sunday. Our historic photograph looks back to the opening day on July 14th 1990 when Dan Collins was presenting the programme with Liam Higgins on sport, dj Paul Sheahan and the one and only Sean Hurley from Killarney, who still presents his ever popular programme on the station. How many original staff are still with the station?
Photo: Don MacMonagle
<<<<<<<<<


Don't Forget!


<<<<<<<


Good News from Talkabout on Radio Kerry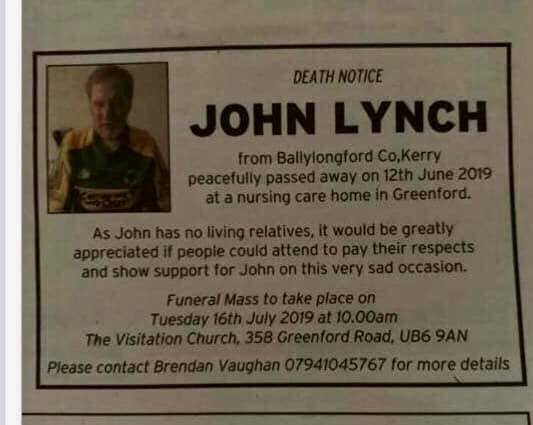 Yesterday's Story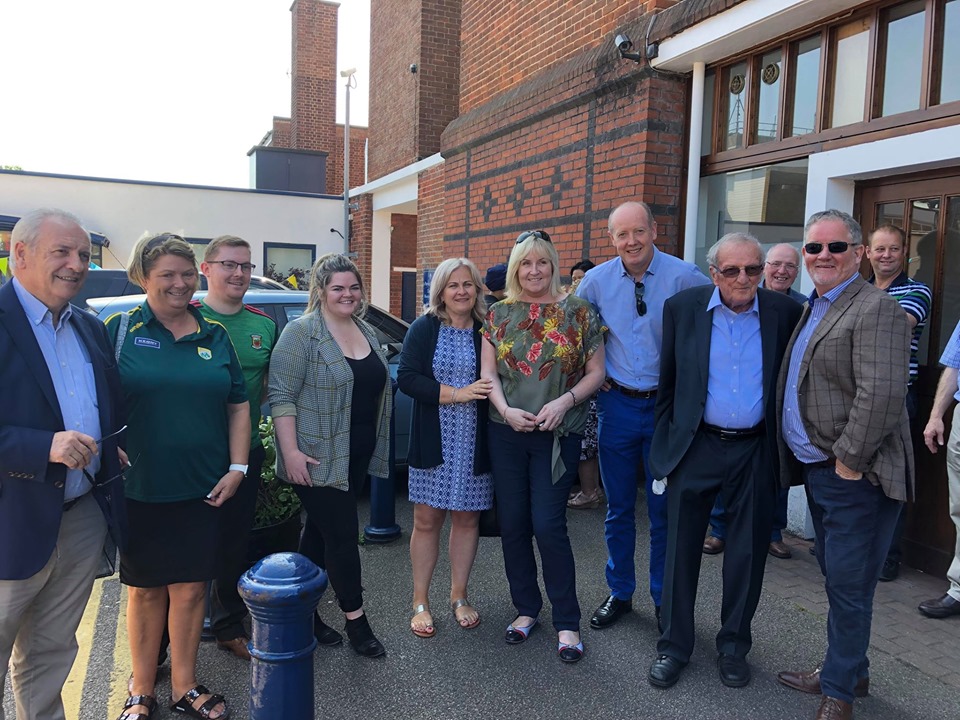 Today's Story
"On today's show, we hear how the Kerry community in London turned out in force yesterday, for the funeral of John Lynch, originally from Ballylongford, who died with no living relatives. Pictured: left to right: Tommy Flaherty, Martina O'Gorman, Gary Noone, Amy Canavan, Trish Madden, Noreen Buckley, Dermot O'Grady, Vince Harty and Gerry Rochford." Deirdre Walshe on Talkabout
Update


Since I posted this I have had an email from Martina OGorman which I am posting below. The North Kerry contingent did themselves us all proud.
Morning
I notice that you posted the death notice for John Lynch.
We attended the funeral yesterday and it was a great turnout. Attached is the photo I sent to Radio Kerry, which they published. Names as follows :
Left to right
Tommy Flaherty – Listowel
Martina O Gorman – Listowel
Gary Noone – Ballycastle, Mayo
Amy Canavan – Listowel
Trish Madden – Ballydonoghue/Ballylongford
Noreen Buckley – Keel, Castlemaine
Dermot O Grady – Tralee/Ballybunion
Vince Harty – Ballinskelligs
Gerry Rochford – Ballyduff
I was made aware of the call out by Radio Kerry at lunchtime Tuesday and by the power of facebook and emails I was able to get the message out to a lot of local Kerry people to see if they could attend the funeral. It was magnificent because almost 100 people turned up and gave John a great send off. I took a spare Kerry Flag that I had and draped it over his coffin as he was an avid Kerry supporter. Also a few of us wore our Kerry Jerseys as a mark of respect for John.
Unfortunately a lot of the younger kerry people here in london could not attend due to work commitments.
Thought I would share this with you as you have a lot of followers all over the world.
All the best for now