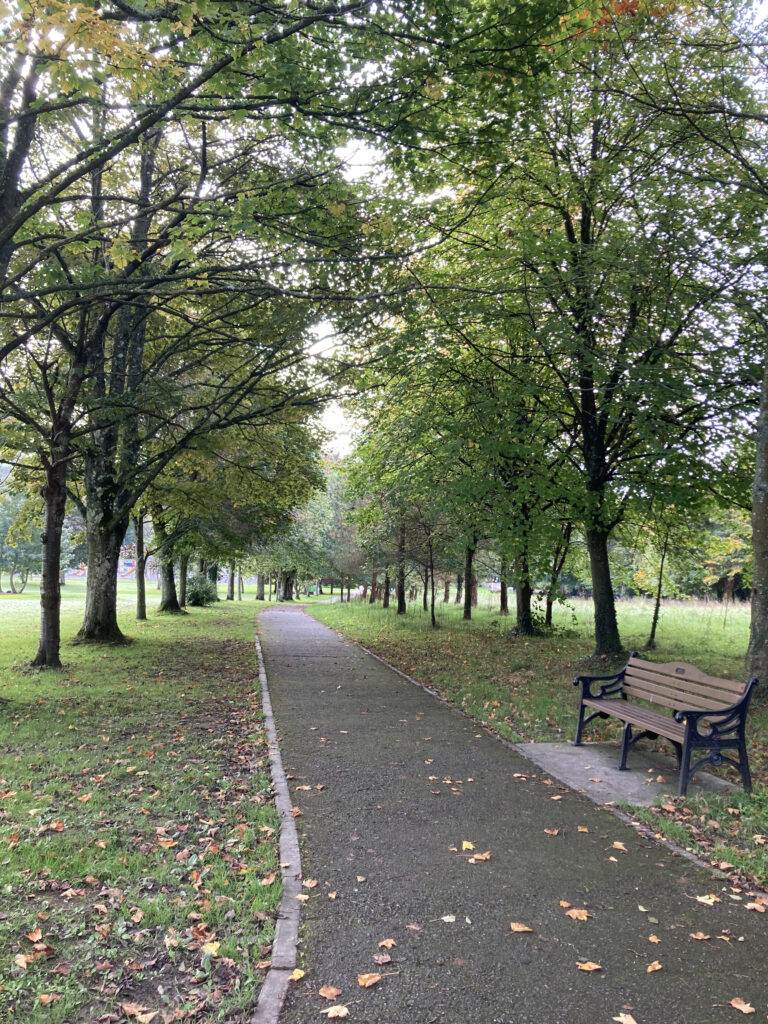 <<<<<<<<<<<
"Le Coinnle na nAingeal"
Last weekend two of Ireland's literary giants passed away.
Máire Mhac an tSaoi had a very small poetic output compared to Brendan Kennelly. She also wrote exclusively in Irish which meant that her poems were accessible to a limited audience.
Her work is well known by school children who identify with the teenage angst of her poem of first love with a local boy "Mac feirmeora ó iarthar tíre", she had a crush on during a summer in the Gaeltacht of West Kerry.
She wrote a lovely sad little poem, a picture of a parent putting on the first shoe, "seoidín den leathar" , a step to freedom or the first shackles.
Probably her best known poem, Cuireadh do Mhuire, is a Christmas classic.
Guím leaba i measc na naomh di.
……………………………………
Brendan Kennelly R.I.P. was a prolific, popular, well known and loved poet and academic.
Throughout his long life he "walked with kings but kept the common touch".
He never forgot his Kerry roots. He loved his large Kerry family, his Kerry friends and Kerry landscapes and values.
This prince of the Kingdom was a very proud Ballylongford man but he had many many Listowel connections and it was in this little corner of the world he saw out his days surrounded by his loving, caring and very proud family. It is they who will most feel his loss. His brothers, his sister and all his family will miss him greatly.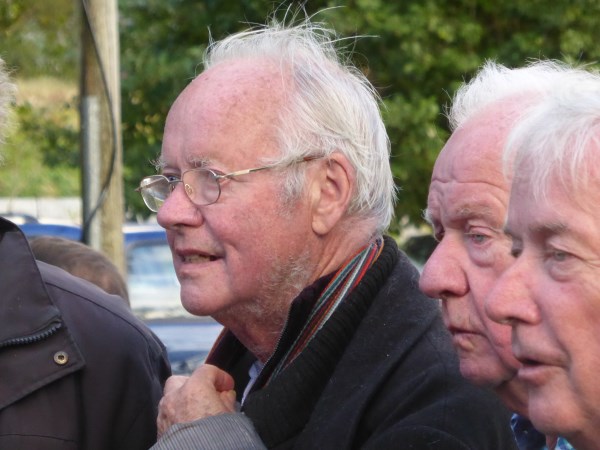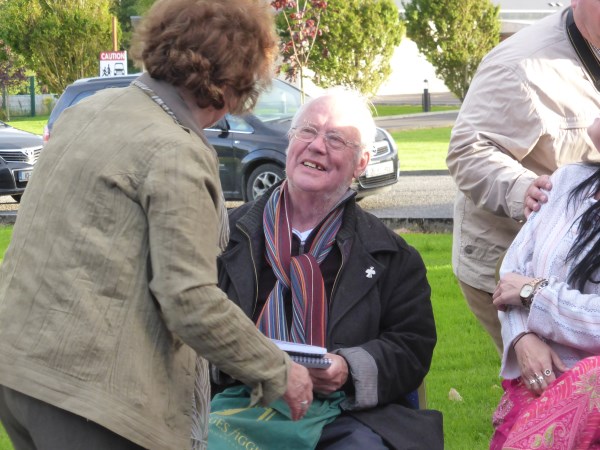 I took these photos in 2015 at the unveiling of the bust to Brendan Kennelly in Ballylongford.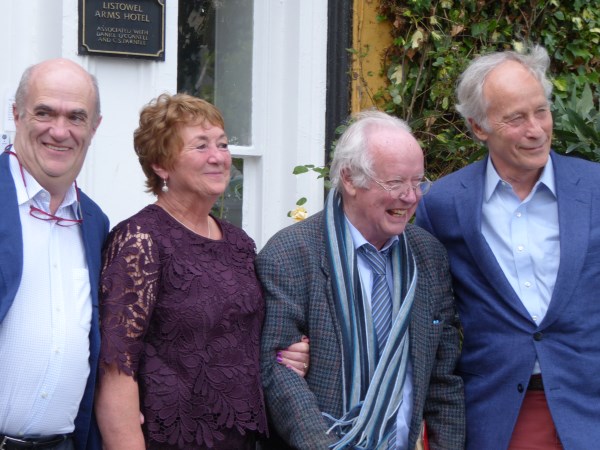 This is 2017 when Brendan was awarded a Lifetime Achievement Award by Listowel Writers' Week.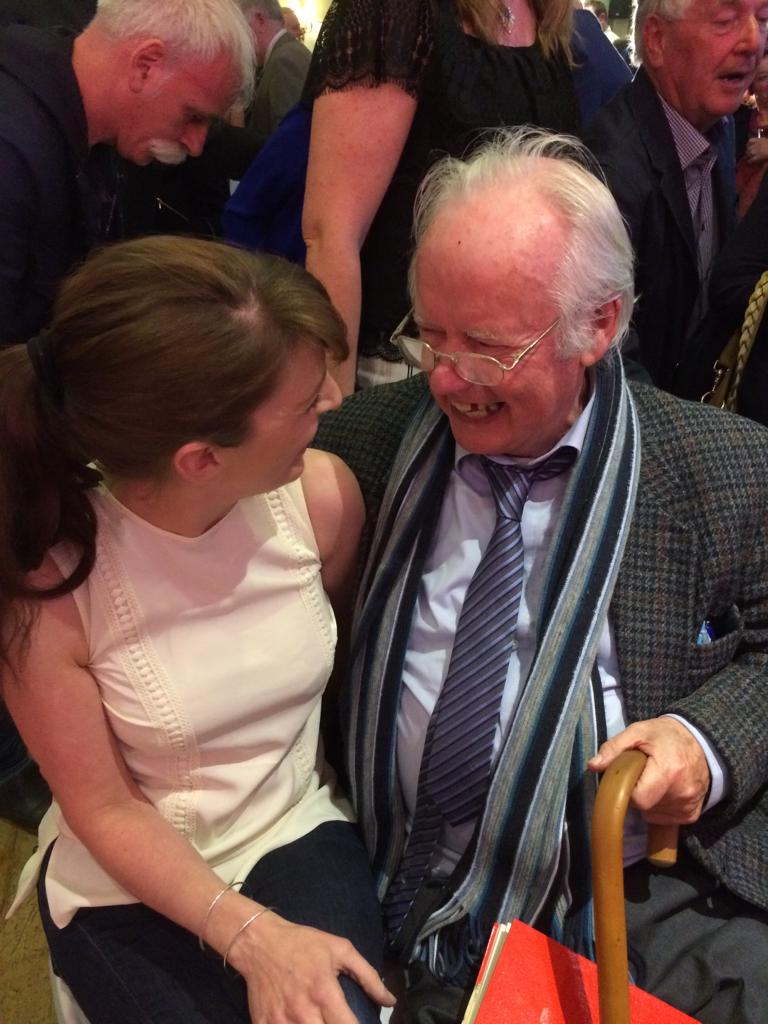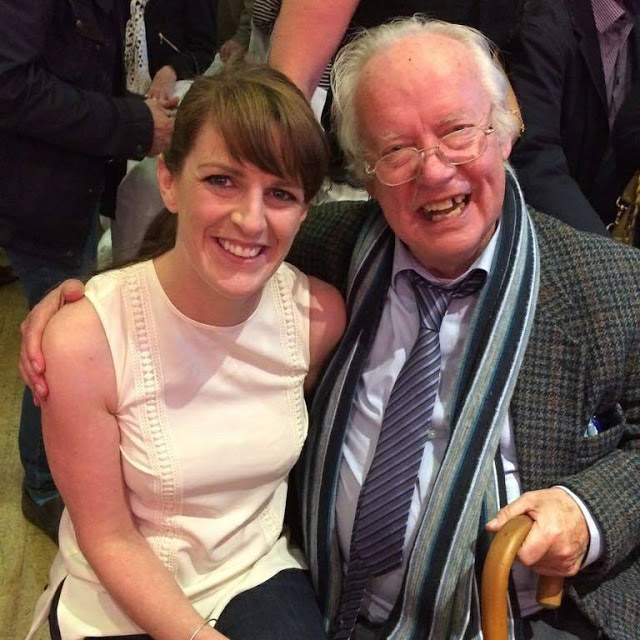 These photos were also taken in 2017 at Opening Night Listowel Writers' Week. In it Brendan is chatting to Eileen Moylan of Claddagh Design who designed and crafted the beautiful award piece depicting scenes from his two home towns, Ballylongford and Dublin.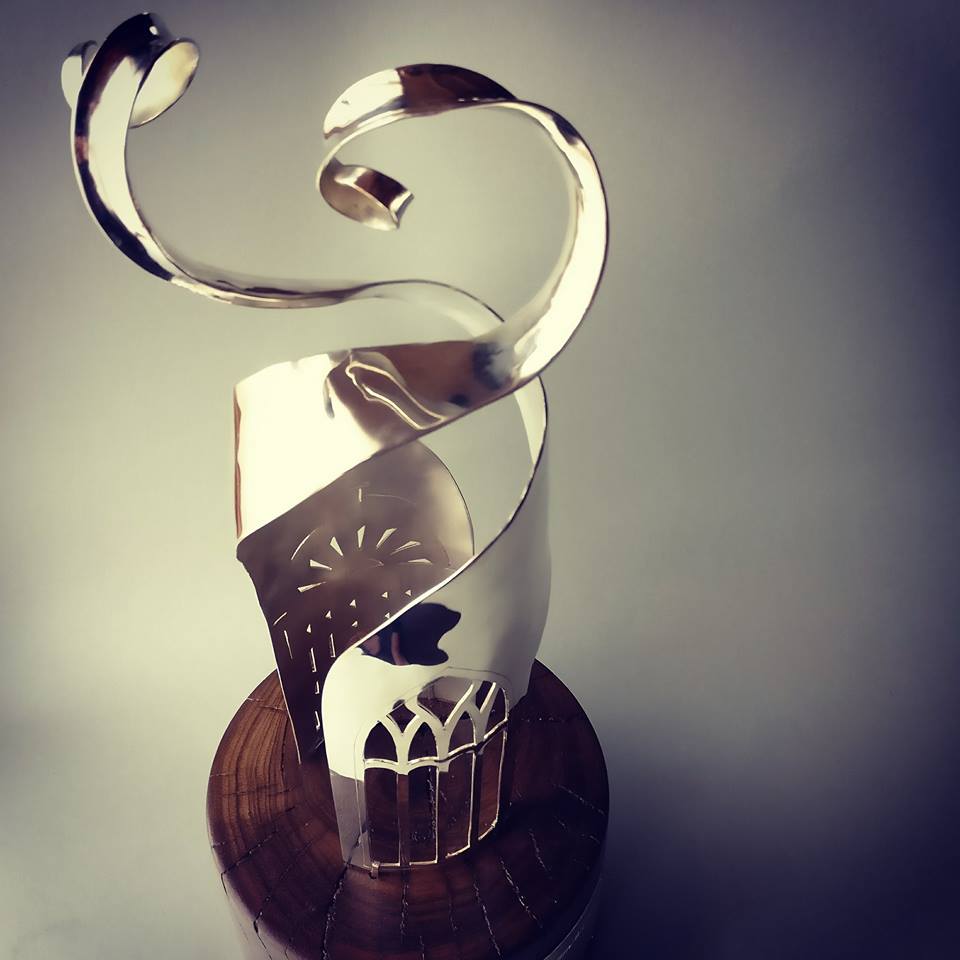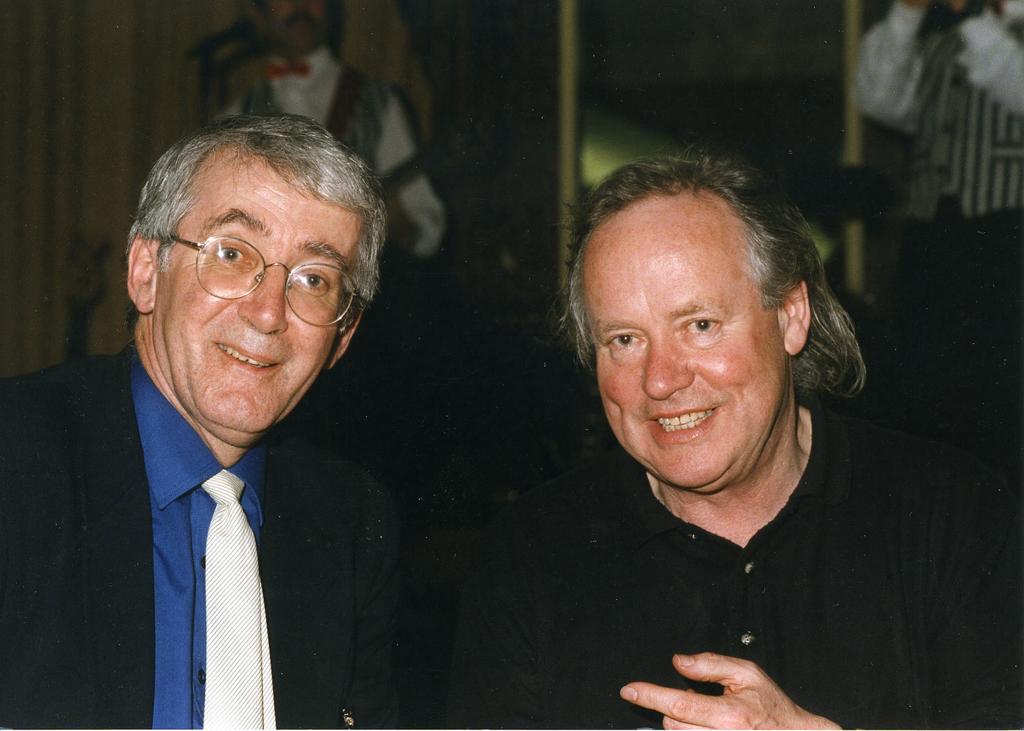 Éamon Ó Murchú & Brendan Kennelly (Photo taken many years ago)
<<<<<<<<<<<<<<<
Today's Incredible Fact
A Disney themed café in Birmingham was once closed down temporarily because a customer spotted a mouse.
The café is inside the world's biggest Primark. It is famous for serving mouse shaped pancakes and there are posters of Mickey and Minnie all over the shop.
But when a real living mouse was spotted, it brought business to a sharp halt for a while.
<<<<<<<<<<<<
Listening to the Radio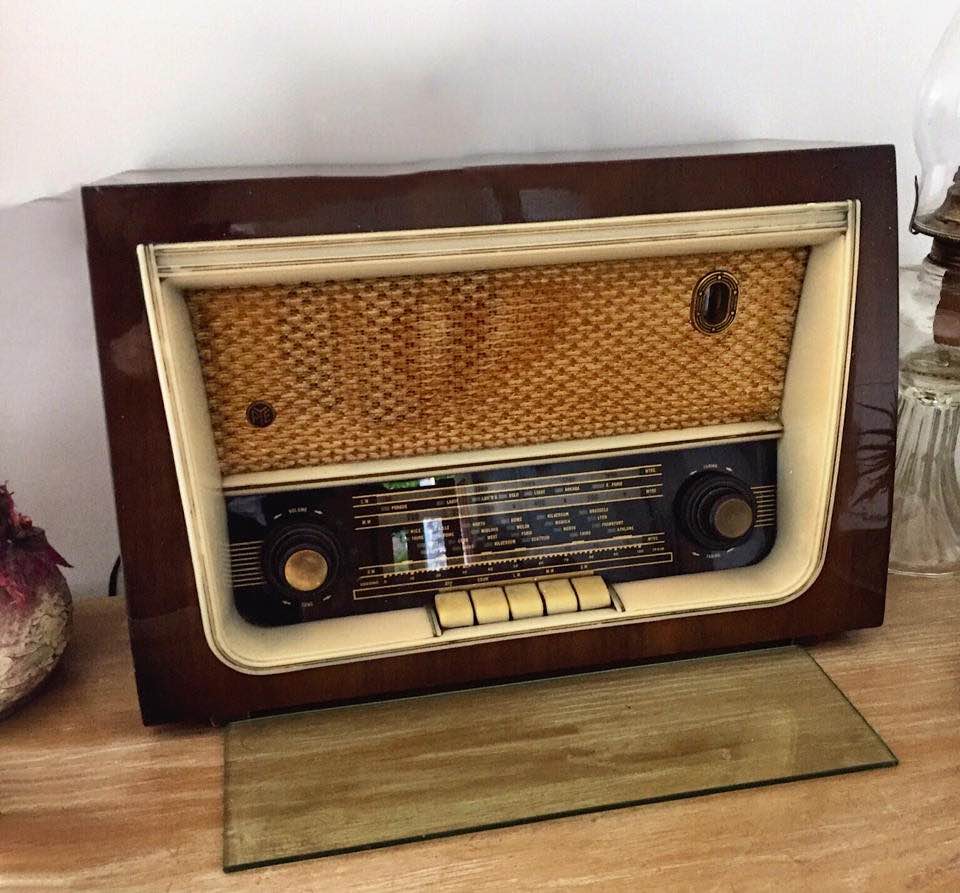 In Ireland in the 1950s the main source of inanimate entertainment was the radio. Many houses had a set like this. This is a PYE. Our one was a Phillips. I remember waking up to the sounds of O'Donnell Abú. This was the signature tune of Radio Eireann. We never listened to any other channel.
After The News we had sponsored programmes. These were short music or magazine programmes sponsored by big business e'g. ODearest Mattresses, Batchelors or The Irish Hospitals Sweepstake.
The Waltons programme on Saturdays …."If you feel like singing, do sing an Irish song" and Dear Frankie's "This problem may not be yours today but it could be someday" became phrases familiar to every Irishman.
Memories, memories!
<<<<<<<<<<<<<
Making Turf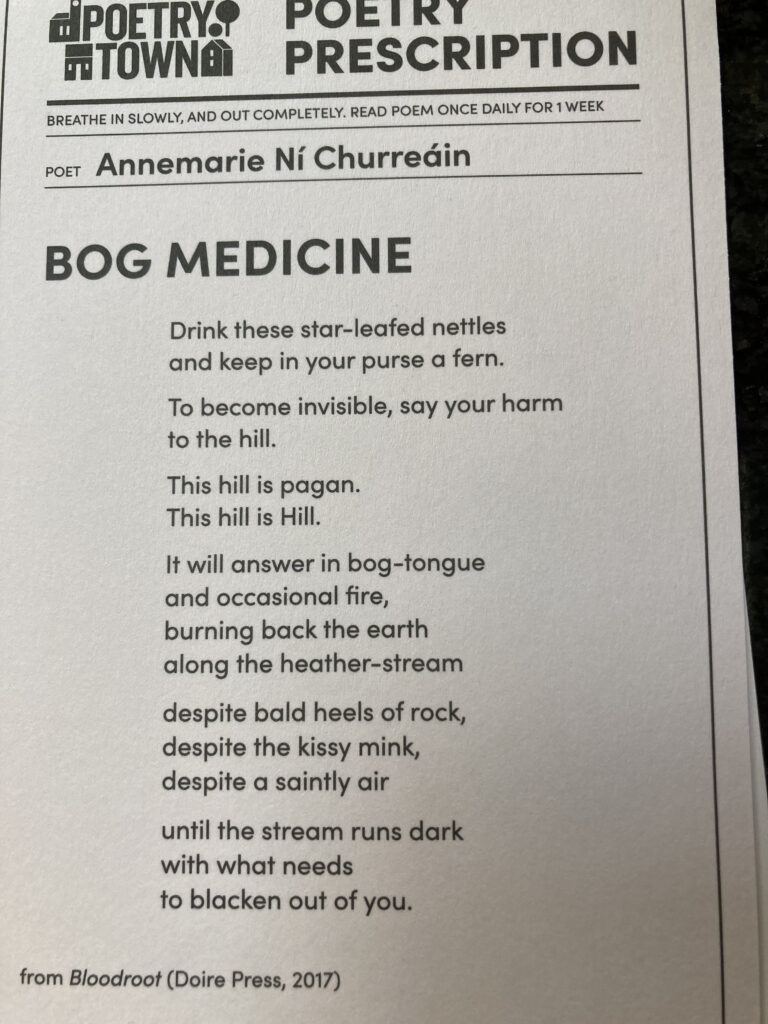 <<<<<<<<<<<<<<<
Public Art in Ballybunion
Have you noticed that, as you walk around any town nowadays there is so much to delight the eye. I took these photos on a recent stroll around Ballybunion.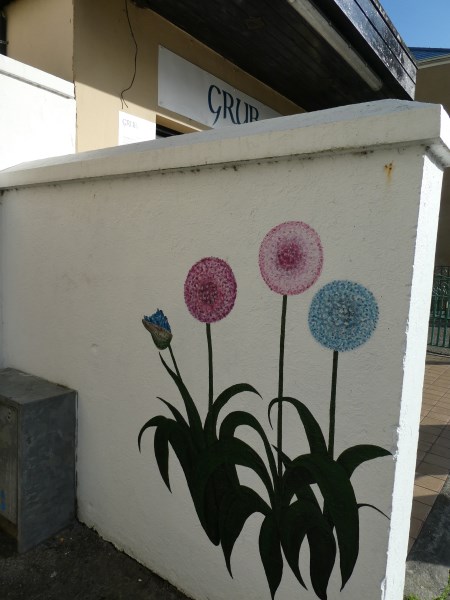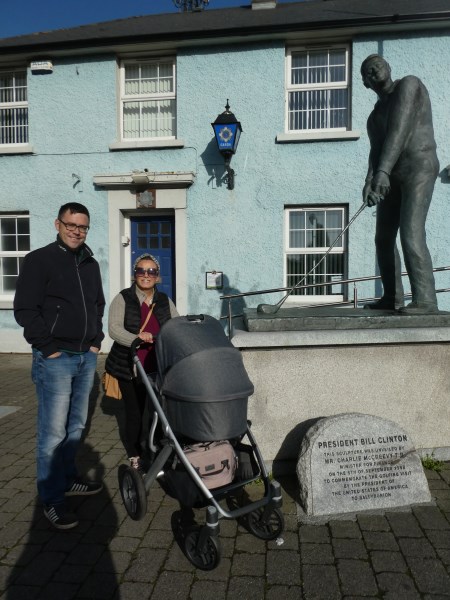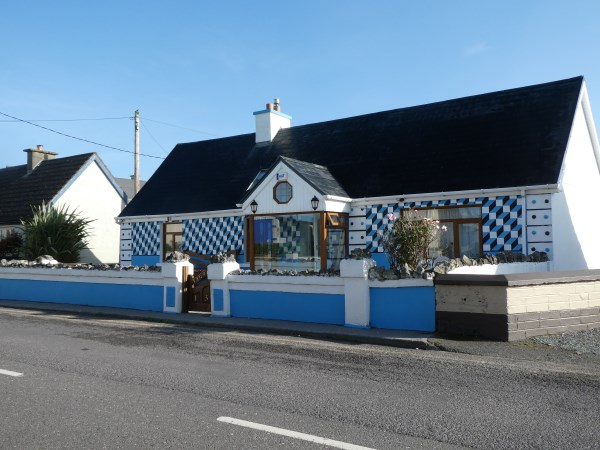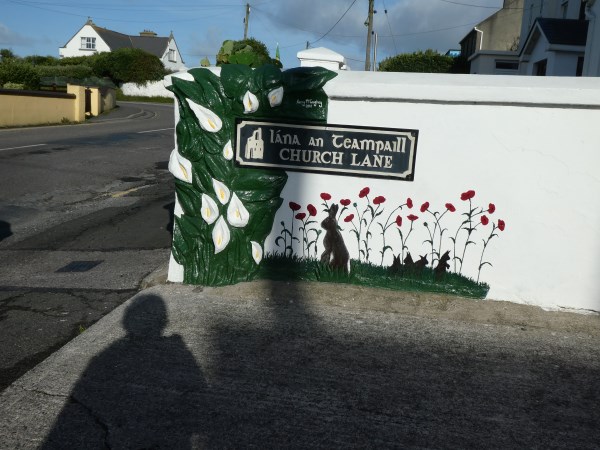 <<<<<<<<<<<<<
In the Ball Alley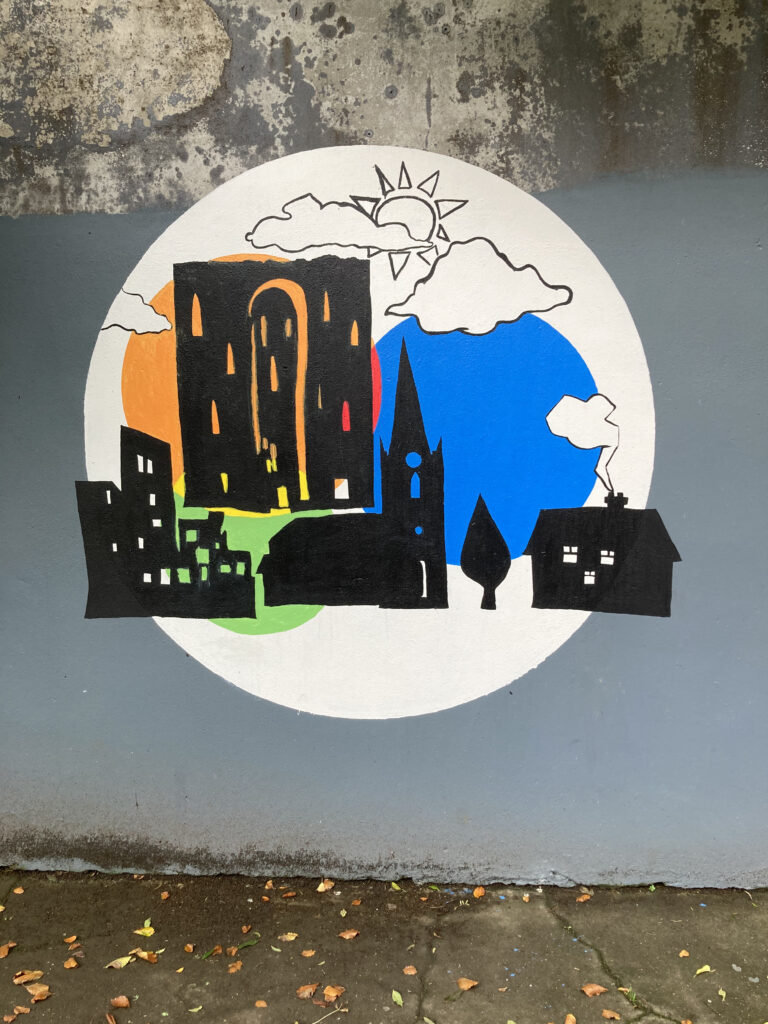 This is just one of the many lovely pictures in the ball alley now. It says home; doesn't it?
Winter, summer, old, new, commercial and residential, Listowel in all its loveliness.
<<<<<<<<<<<<