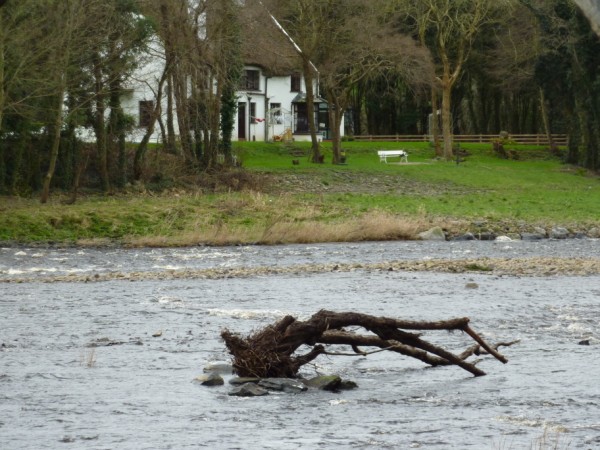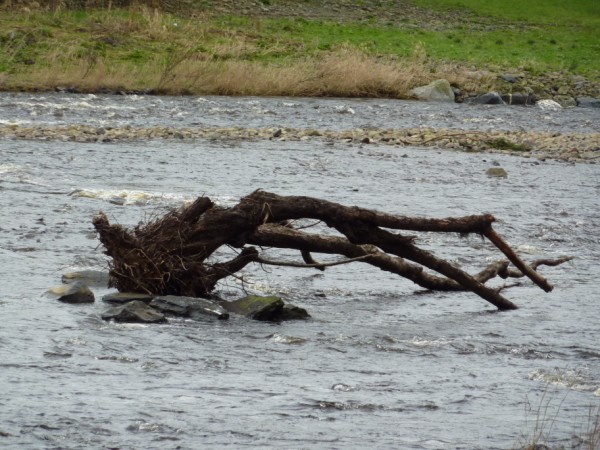 This is a piece of tree that has been swept downstream in recent weeks. Doesn't it look like some kind of arachnoid monster.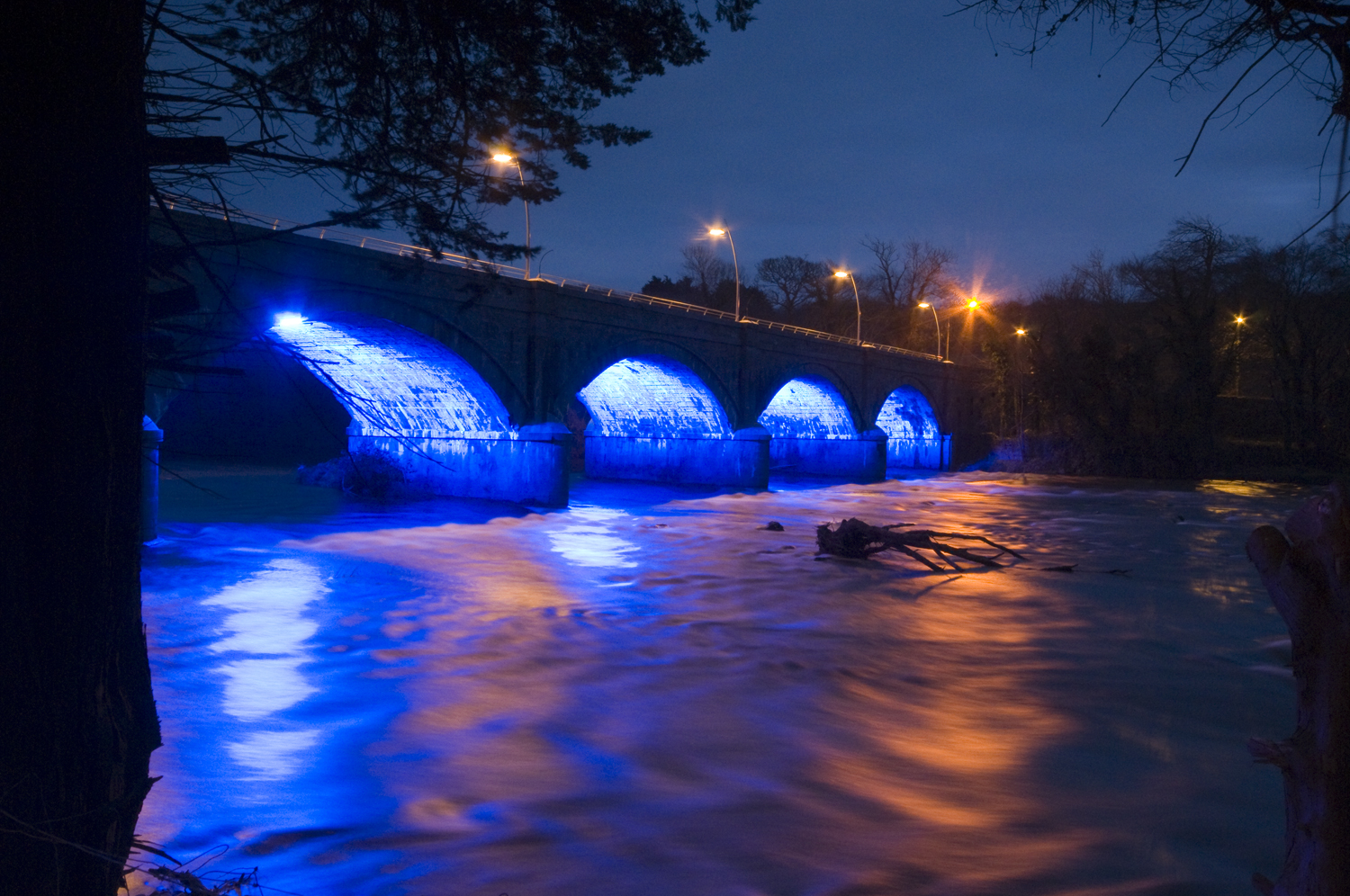 A photographer friend took this lovely picture of the "monster" with the bridge in the background.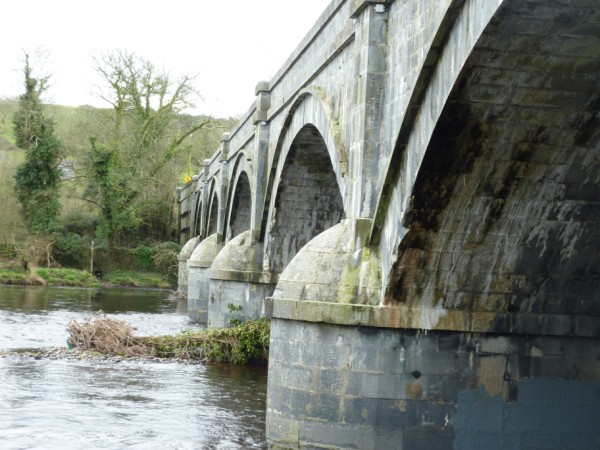 The bridge
On my way home from the river I photographed the ball alley. What a pity some vandals have marred the good work of our young people in painting murals there in previous years.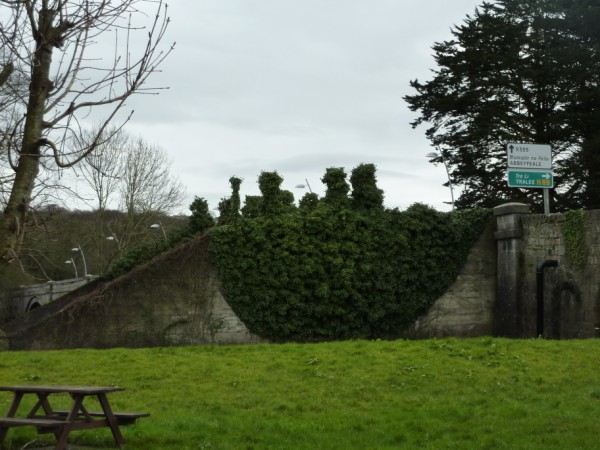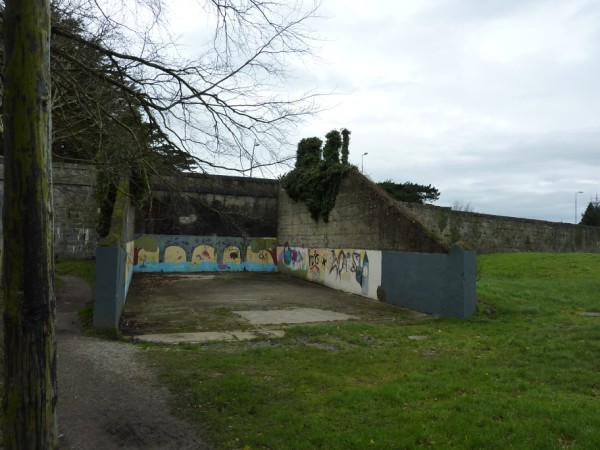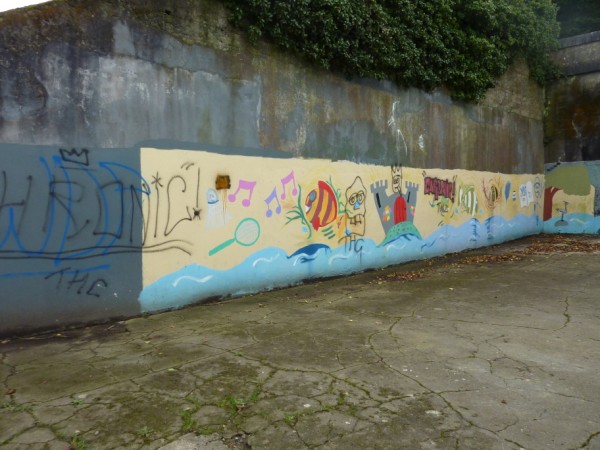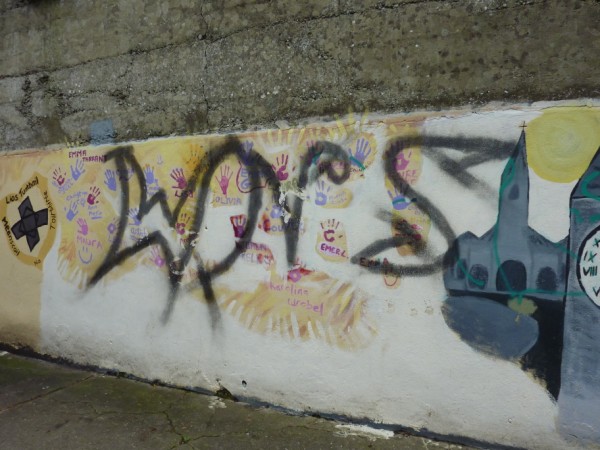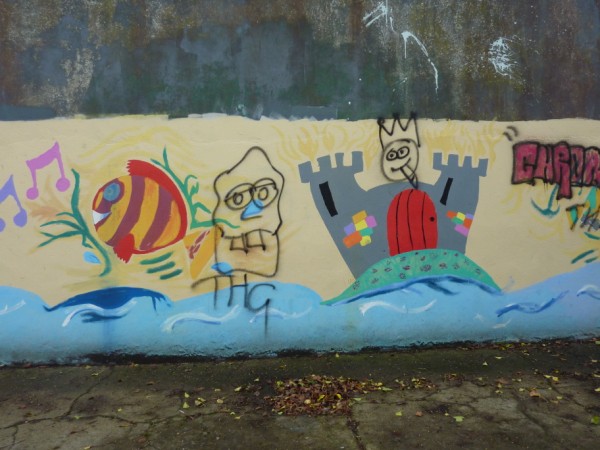 On my way through The Square I noticed our new parking ticket machines.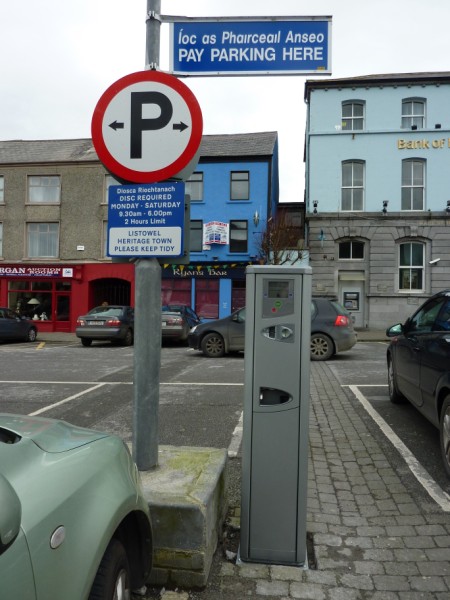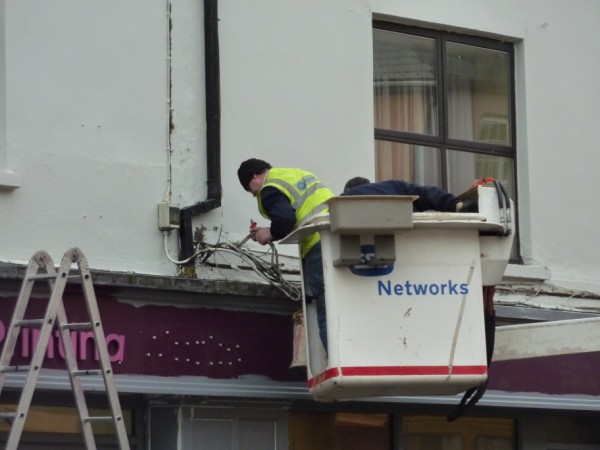 Listowel Printing Works/Easons is getting there.