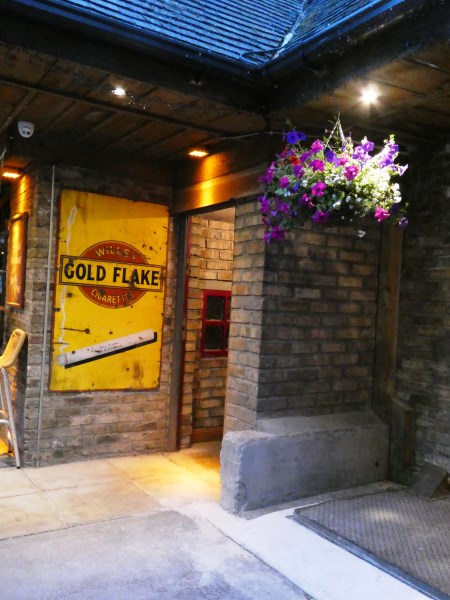 An old advertising sign at a pub in Kildare
<<<<<
Stockpiling Turf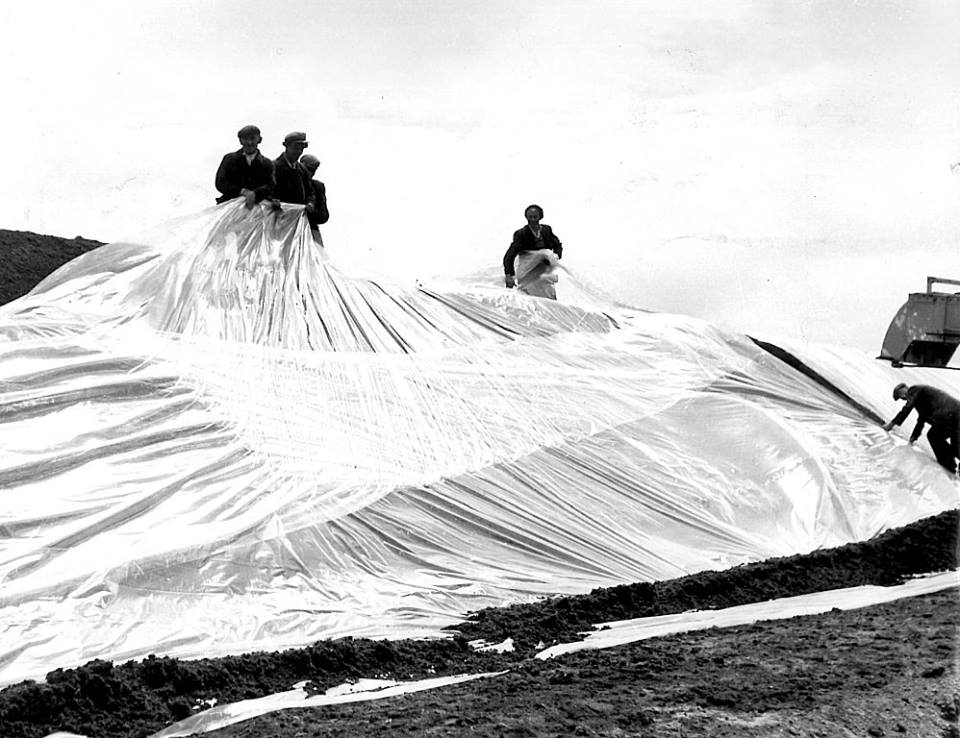 I found this picture on the Bord na Mona Living History page. It shows BnaM workers covering the pile of turf. The practice of covering the stockpile started in 1961 after the damage done by Storm Debbie.
<<<<<<<<


Peas in a Pod


Raymond O'Sullivan is a great one to follow on Facebook. He is full of interesting information. The following photo and text is his.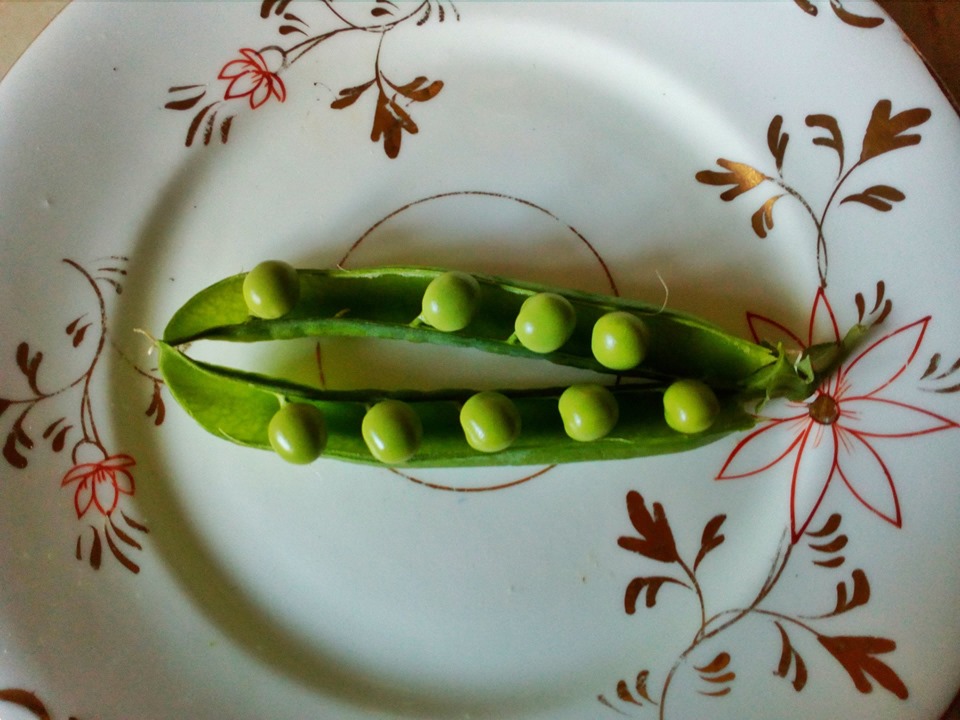 Shelling peas for the dinner, thinking about old ways: does anyone believe in marriage divination/prediction anymore? Does this age old custom/superstition still survive in the rational and pragmatic 21st century? Invariably practiced by young girls, you know what I mean, getting the ring in the barm brack at Hallowe'en, putting a piece of wedding cake under your pillow to dream of your future husband, eating a salted herring at bedtime for a similar result, plucking an even ash leaf and reciting certain verses and hundreds more. If a young girl finds 9 peas in a pod the next single male she meets will be her future husband, or, at least, have the same initials.
It depends on the strain of peas, but the average seems to be 6-7 peas to the pod. 9-pea pods are not all that unusual though, and, if it were not for sexism and ageism, I might be Sultan of a handy harem before the year is out. A word of warning to any young lady contemplating a raid on my garden in search of a 9-pea pod, the first single male you meet will probably be a very disgruntled and grumpy old gardener.
I (your blogger) grew up not far from the Erin Foods factory in Mallow. In summertime during the pea harvest, lorries piled high with pea vines passed by our house several times a day. If two lorries passed at our gate, they were forced to pull in close to the roadside in order to pass safely. Invariably the overhanging branches of our trees would dislodge some of the vines and we, children, loved to retrieve these before they fell to the ground and were rolled over by traffic. I can still taste the delicious raw peas. Happy days!
<<<<<<<
Hopping in for a Cuppa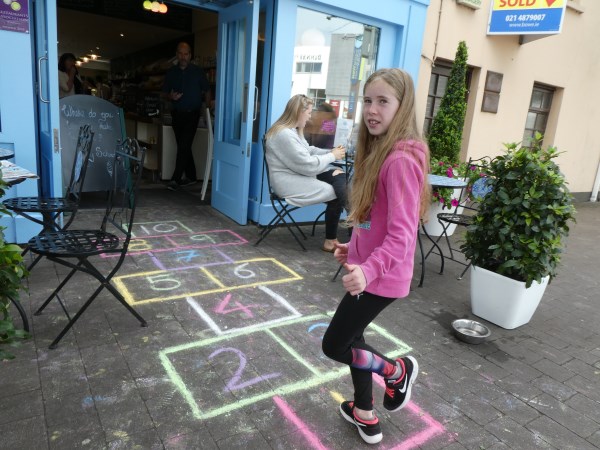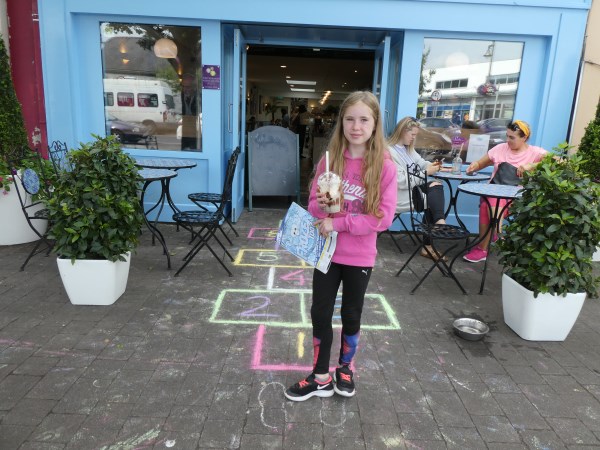 Bitesize ias a busy friendly cafe in Ballincollig, Co Cork. it always has a saying to make you smile on its sandwich board and invariable a bowl of water for the pooches. Now that the children are off school it has a hopscotch grid at the door. Here is my granddaughter, Róisín, hopping in for a milk shake.
<<<<<<<


Great weekend of Music in Store