Tom Fitzgerald sent us this photograph of the same Bishop Marshall of Salford we had last week.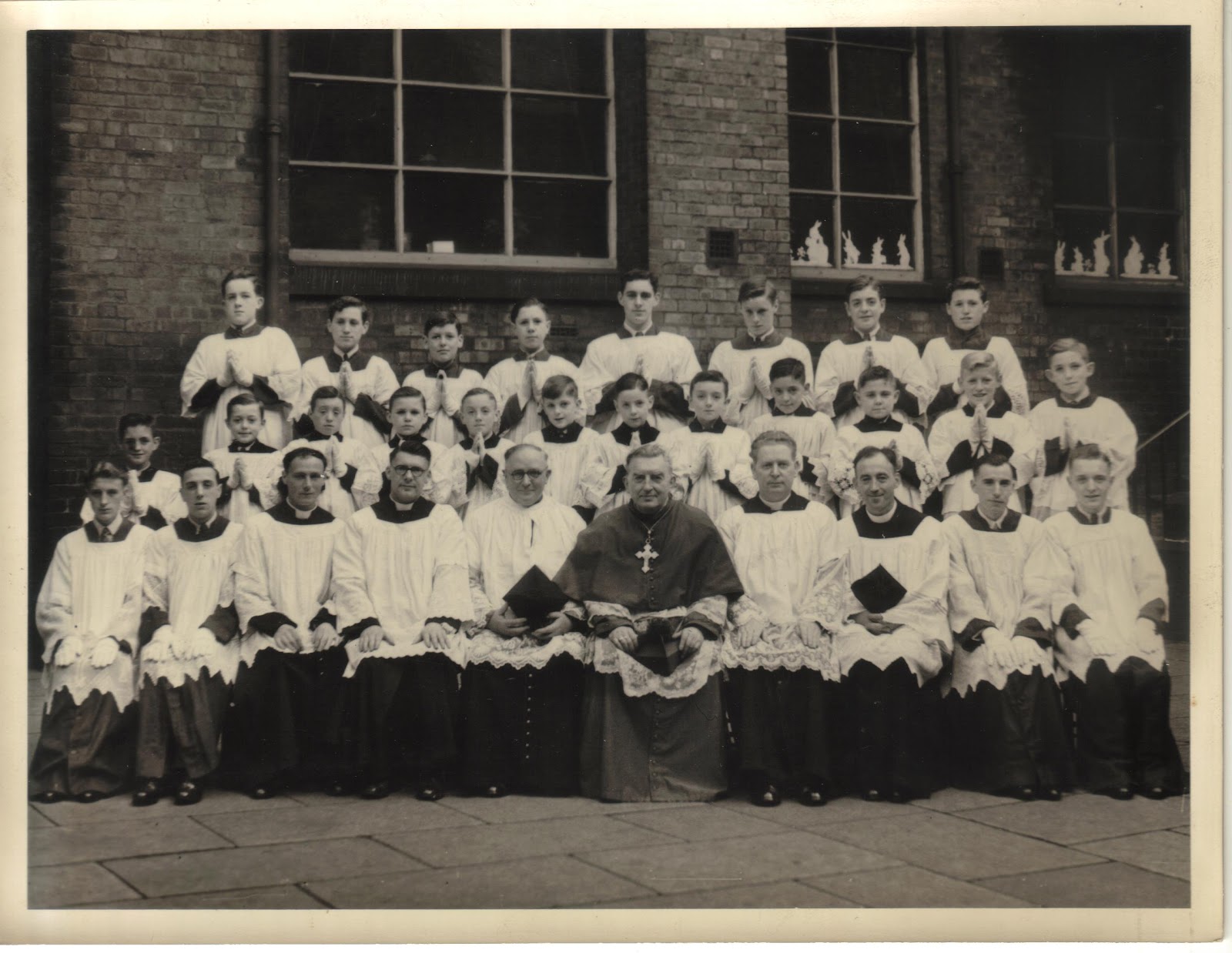 "Bishop Marshall with Fr. Joe Stack from Rathea sitting on his right and I think Fr. Denis Dwyer from Banemore on his right."
I don't know what the occasion of the photo was but they had a fine band of altar boys anyway.
>>>>>>>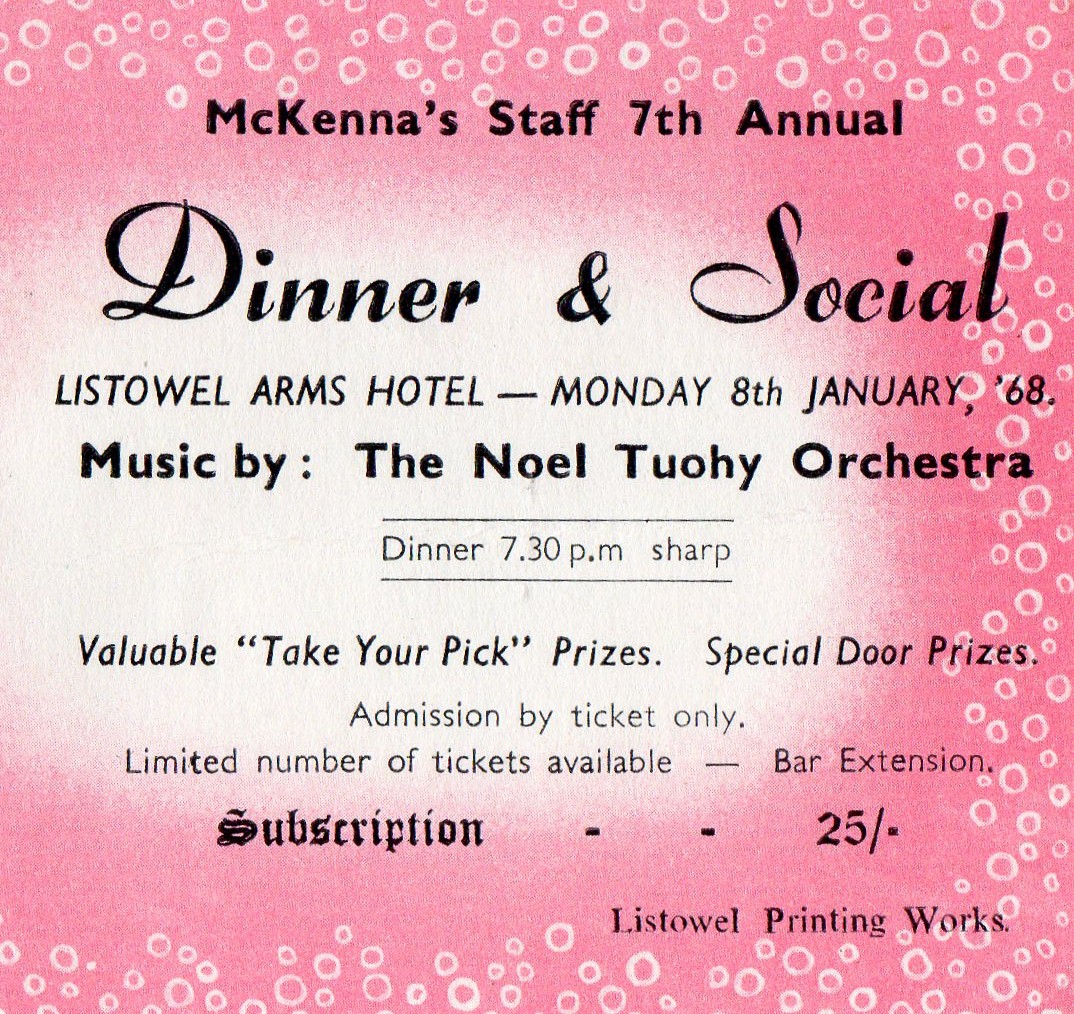 This, from Noreen O'Connell, will awaken happy memories for many of my followers. I have seen a picture of a group at one of these socials. Maybe someone will share it with us.
>>>>>>>>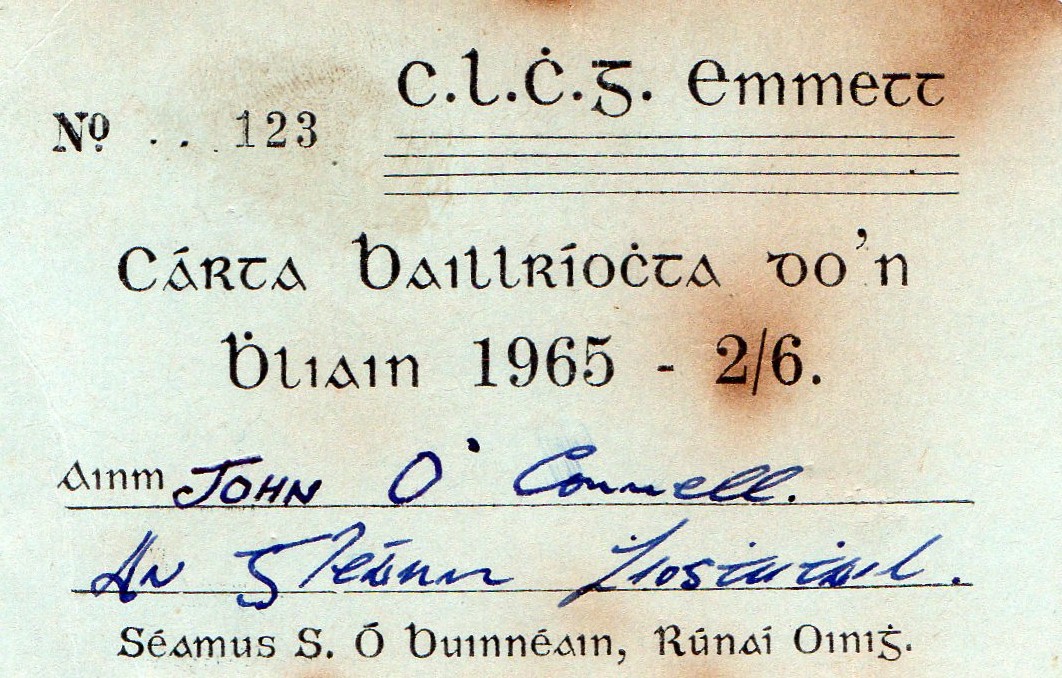 This next one is also from Noreen. Isn't it a treasure!
<<<<<<<<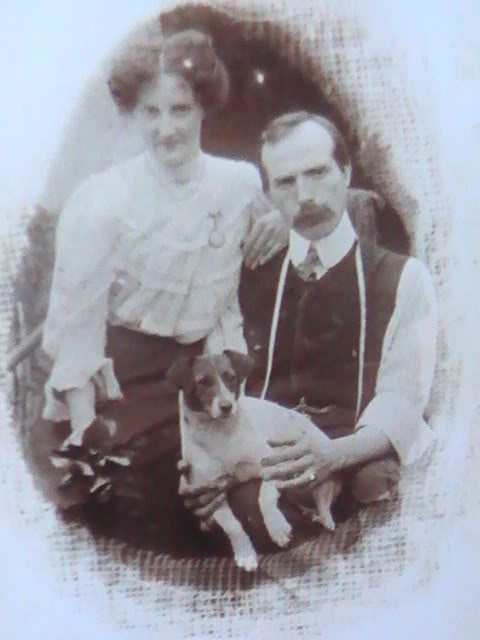 This lovely portrait from Jer. Kennelly is of The Tailor Kennelly and his sister Margaret.
<<<<<<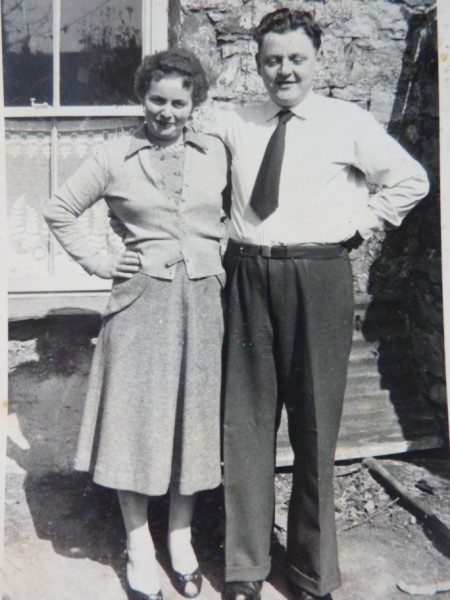 Norella gave me this lovely photograph of her parents, Gene and Nora Moriarty, pictured in Charles Street in 1958.
>>>>>
Something more modern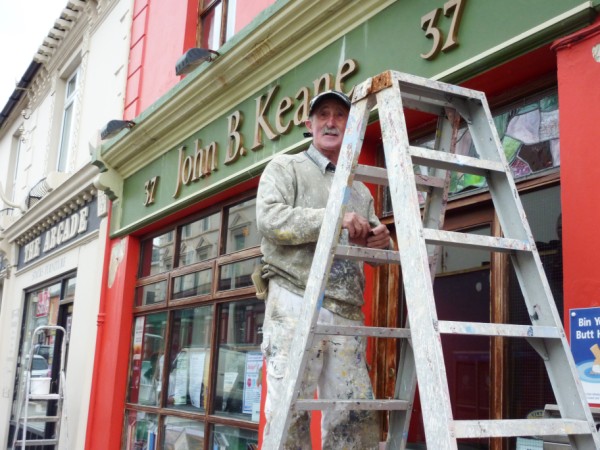 I interrupted Roly Chute in his work to take this snap of him painting John B.'s on Wednesday.
>>>>>
Finally a poster I spotted yesterday in Scully's window!